How to Host a Holiday Party on a Budget
Hosting a holiday party on a budget
The holidays are a time for gathering to share special moments with family and friends, but presents and parties can shatter a carefully planned budget. According to the Deloitte Holiday Survey, the average cost of entertaining at home was $194 in 2014, with revelers spending even more on out-of-the-house parties and activities.
Still, there are ways to save money without sacrificing your holiday spirit. With a little imagination and planning, you can host a holiday party that comes off as elegant and effortless without breaking the bank.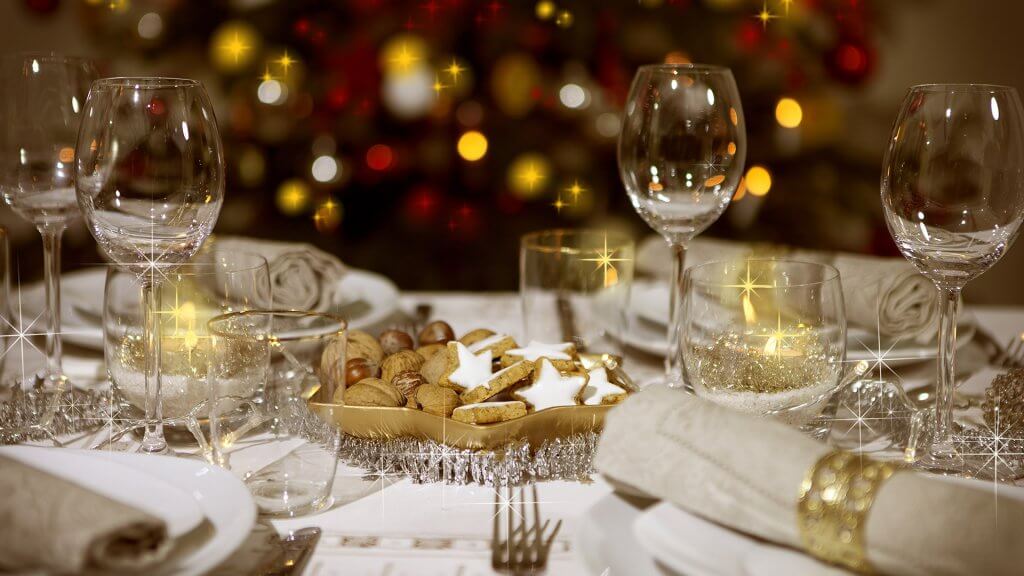 Choose Your Theme Wisely
Choosing a theme will help you keep your planning and your party budget on track. If your want to ensure your party is a comfortable environment for people of all religious backgrounds — and limit your spending — a general winter theme is a wise way to go.
Neutral themes also allow you to use decorations you might already have on hand. For example, display your crisp white tablecloths and silver or glass bowls for a snowflake-themed party. On the other hand, if your yard is brimming with evergreens and pine cones, a woodland theme might be a natural choice.
You can also host a party with culturally specific themes to transport your guests to another time and place. Let your winter revelers forget the biting winter weather outside with a Mexican fiesta. Or invite everyone to wear Hawaiian shirts to a tropical get-together in your home.
Also Read: How to Entertain Holiday Guests for Less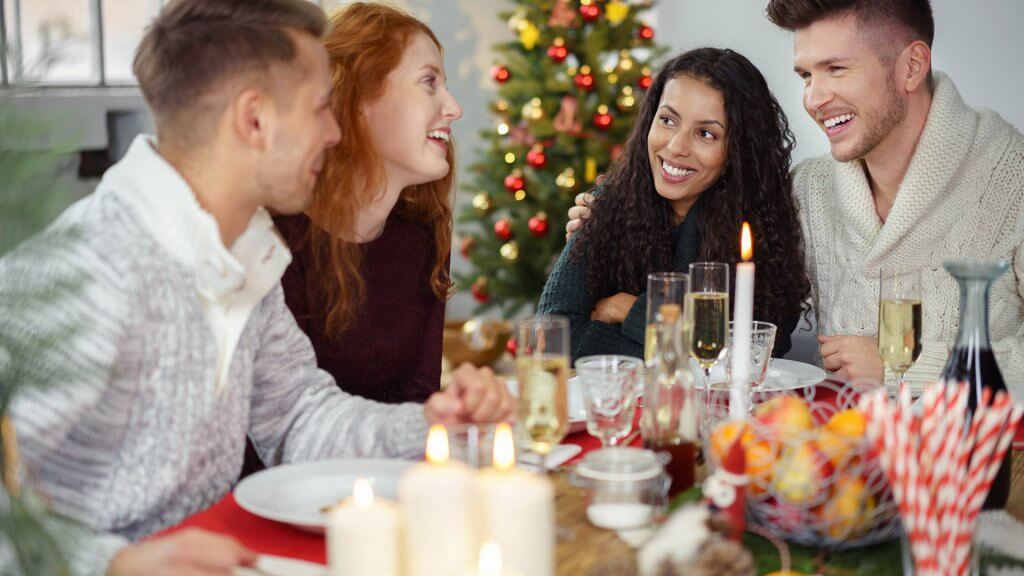 Keep Your Guest Count Down
Decide how many guests your home and budget can comfortably accommodate and stick to that figure. Hosting a party with 12 to 15 friends will be kinder to your wallet than trying to include an extensive guest list of 30 to 40 people. Additionally, you should let guests know whether it's okay to bring kids or friends and ask them to RSVP at least five days before the party, so you won't be tempted to buy too much food to account for unknown numbers.
Although many holiday parties take place in the evening, planning your party during daytime hours can save both fuss and money. Host a holiday omelet bar for brunch or an afternoon chili cook-off. Drinks like spiced iced tea and cranberry lemonade pair well — and inexpensively — with daytime fare, and you can always add a few cases of beer.
Save money on invites by customizing an Evite or other online invitation to match your theme. Be sure to include information about your party's theme so guests will know how to dress and what to bring. Plus, let guests know if there will be a gift exchange and indicate a spending limit if you'll be exchanging.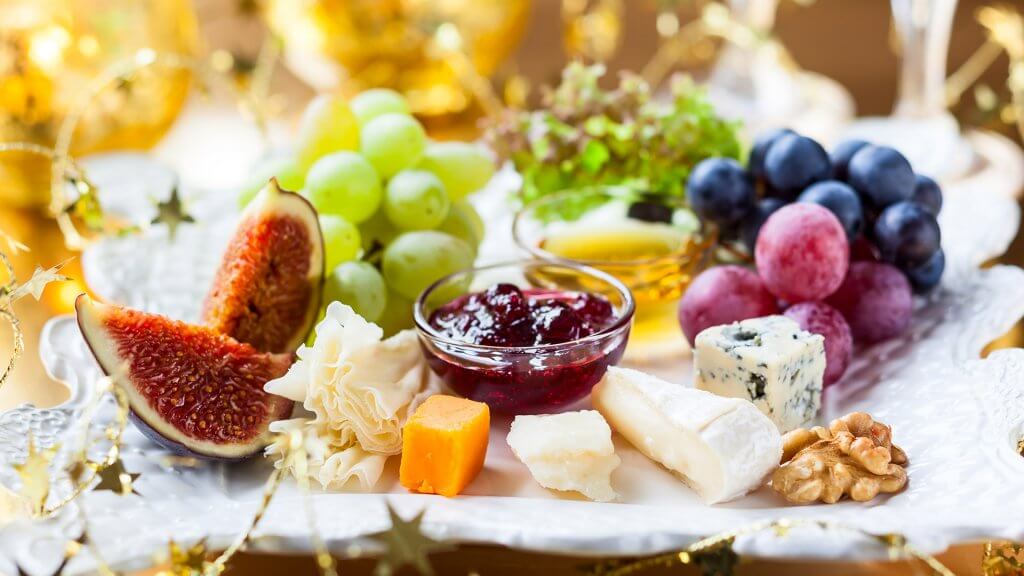 Plan Frugal Food With Flair
Food will likely be one of your top expenditures for the party, but there are ways to cut costs without sacrificing party fun. It's easy to create a taco bar and ask guests to bring south-of-the-border side dishes when planning a Mexican fiesta holiday party. If the theme doesn't automatically dictate cuisine, consider inviting guests to bring a favorite artisanal cheese, bottle of wine or plate of affordable holiday treats.
Shop your local grocery ads to find seasonal items on sale. Find creative ways to use sweet potatoes, turkey and other low-cost holiday season favorites. For example, you could chop up turkey and cook it with coleslaw mix and Chinese spices for egg rolls that you can serve with a hot cranberry sauce. Or mash up cooked sweet potatoes with curry and Greek yogurt for a festive holiday dip to serve with artisanal crackers.
You can also dress up simple, inexpensive dishes with some flair. Sprinkle pomegranate seeds or dried cranberries on a leafy green salad festooned with tangerine sections and feta cheese for a dramatic but simple dish. And a basic chili or casserole takes on festive ambiance when served in a sourdough bread bowl.
Watch: Smart Tips for Feeding Your Holiday Guests on the Cheap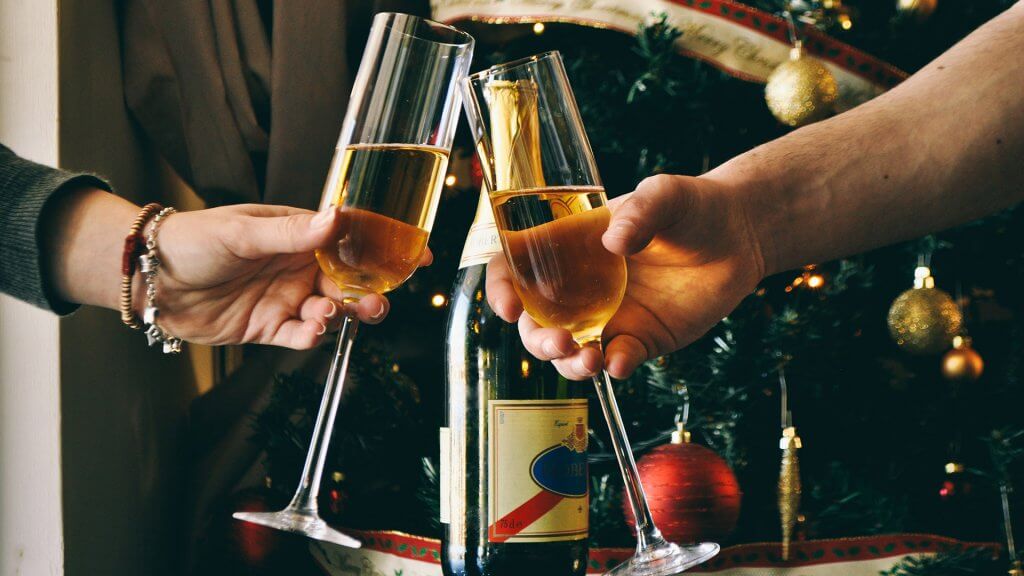 Buy Budget-Friendly Bubbly
Don't worry about providing a full bar for your holiday party. Invite guests to bring their own booze and provide a tasty non-alcoholic punch as a standalone beverage or mixer.
You can also opt to warm your guests up from the inside with budget-friendly holiday Wassail. Combine cranberry juice, apple cider and pineapple juice with spices and orange slices for a mulled beverage that's as pretty as it is tasty.
If making a toast is part of your party plan, substitute sparkling Spanish Cava for more expensive champagne. Stretch this beverage further by using it in a signature cocktail. Put a few pomegranate seeds in the bottom of a champagne flute and fill with equal parts sparkling wine and pomegranate juice.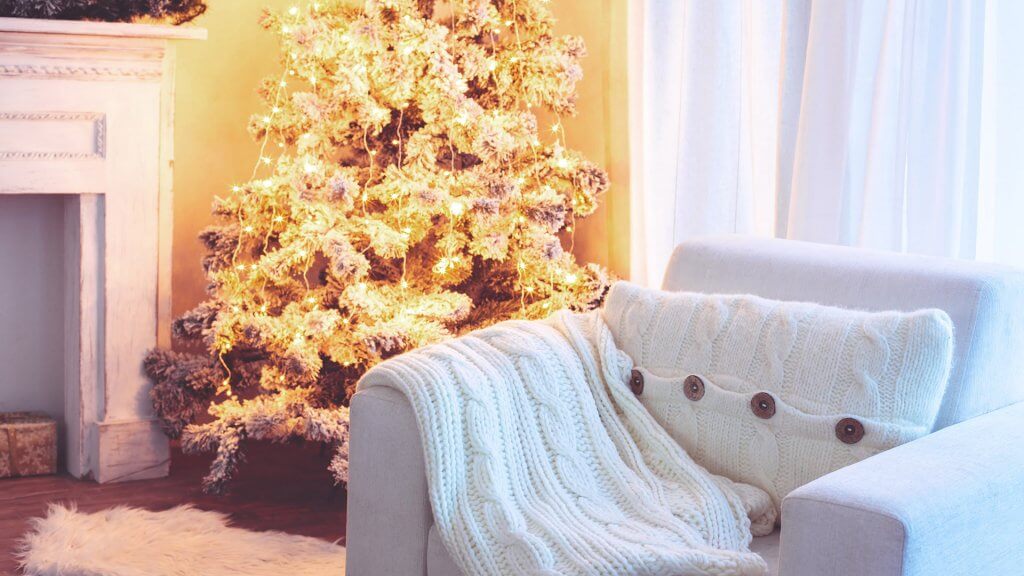 Deck the Halls With Care
Holiday decorations don't have to be gaudy or elaborate. Instead, use items you already own, such as solid-colored tablecloths. Create contrast by pinning ribbons down the middle of a long cloth or decorating the corners with festive bows. Sprinkle pine cones or fake snow on the ribbons for even more holiday glam.
Additionally, you should head to your local dollar store to pick up several rolls of inexpensive wrapping paper and ribbon that coordinate with your party theme. You can use the paper to wrap the front and sides of picture frames already hanging on your wall. Decorate with ribbons and bows to make them look like presents.
If you're a fan of flowers, cover empty coffee cans with coordinating wrapping paper and ribbon to make charming holiday vases. Fill with evergreen boughs from your yard offset by inexpensive flowers like carnations and baby's breath.
Before You Go: Things You Should Never Buy at Dollar Stores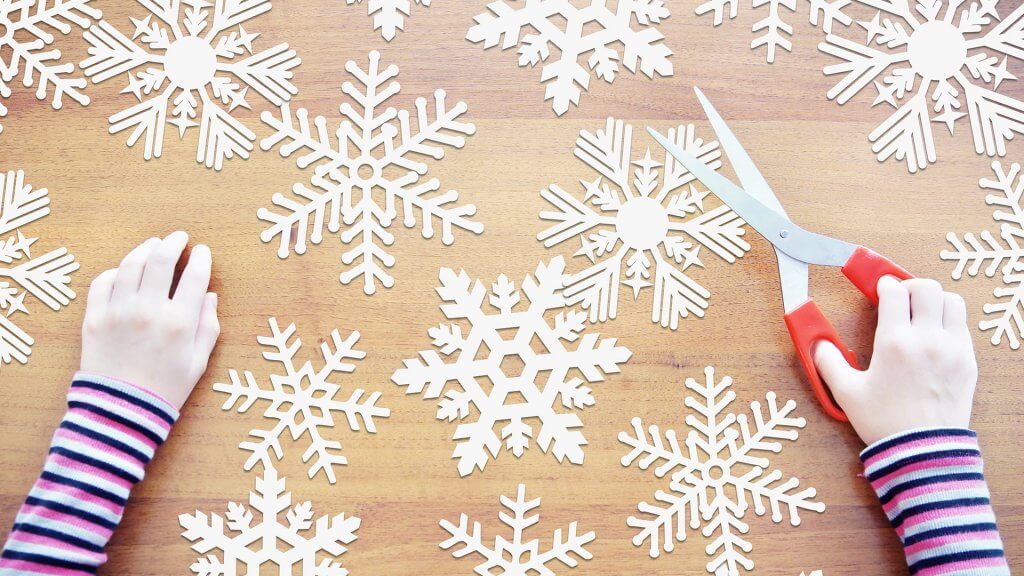 Add Thematic Touches
In grade school, you probably cut snowflakes out of sheets of white paper. As an adult, you can add simple elegance to the front of a Winter Wonderland-themed buffet table by hanging these crafts from a garland. Or spray-paint empty picture frames white and hang snowflakes in the centers to create simple-yet-elegant decor.
Buy white paper bags and scallop the edges with decorative edging scissors or cut scallops freehand. Punch holes around the bag about an inch from the top and lace a ribbon through to make decorative luminaries. Insert a battery-operated tea candle into each bag to ignite a glow from within and eliminate fire risks.
To make an inexpensive centerpiece for a woodland wonderland-themed party, set a large glass bowl on a cake stand and fill with pine cones, red and emerald green ornaments and sprigs of evergreen.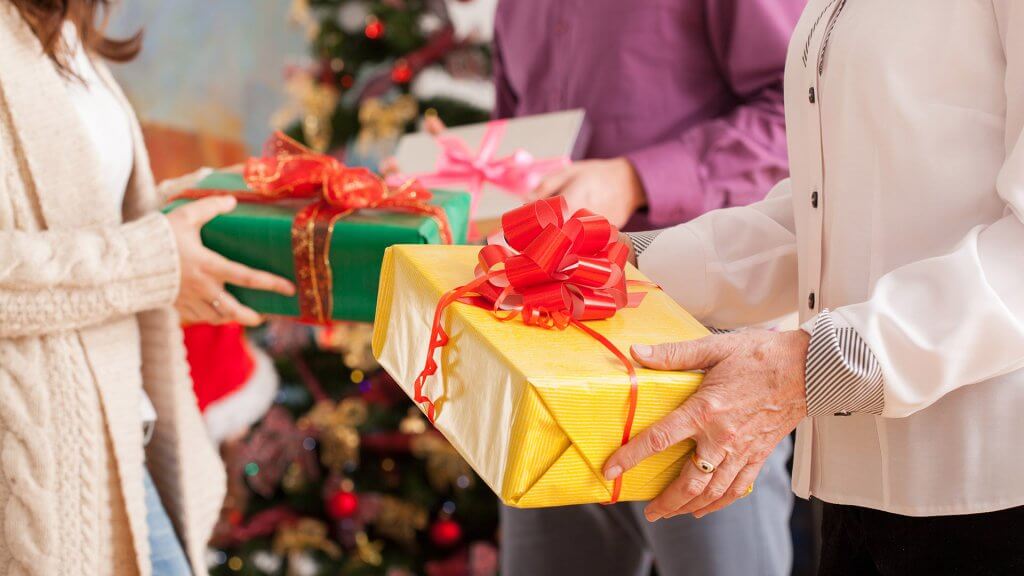 Arrange for Affordable Fun
Prevent those long, awkward silences at your party by arranging a few games to help guests interact and get to know one another in fresh, fun ways. You'll need little more than some paper, a pen and a vivid imagination to get started.
As guests arrive, place a label with the name of a famous figure on each person's back. Then instruct guests to figure out their new "identities" by getting hints from other partygoers. You can try themes like well-known singers, movie stars or Disney characters.
Turn up the fun meter on traditional white elephant gift exchanges with quirky variations on the game. Have each person start with his or her own gift and then draw instructions from a fish bowl. Guests might have to "switch gifts with someone wearing blue" or "swap presents with the person wearing the tallest heels."
Be creative, and you can host a holiday party that shatters expectations rather than budgets.