How Much Do Americans Spend on Halloween?
Many consumers are still keen on celebrating this year.
Bondar Illia / Shutterstock.com
Just behind Christmas, Halloween is the United States' second-biggest commercial holiday. Pop-up stores like Spirit Halloween make a killing on costume sales, and year-rounder Party City can expect to bag one-quarter of its total annual revenue during Halloween season alone.
And it's not just costumes. Pumpkin patches, corn mazes and month-long horror movie binges are the norm for this time of year -- or at least, they used to be. But despite the ongoing coronavirus pandemic, nearly 150 million Americans are still planning to participate in Halloween celebrations, and that also means opening their wallets. See if you spend more or less than the average person on your festivities.
Last updated: Oct. 19, 2020
1/5
Ekaterina79 / Getty Images
Candy Spending
According to the National Retail Federation (NRF), Americans are expected to spend about $200,000 less on Halloween candy than in 2019. Although, interestingly, the per-person spending rate is up -- from $25.37 to $27.55.
For context, $27.55 could buy you a jumbo bag of pumpkin-shaped Reese's peanut butter cups, a theater box of Skittles, six full-size Snickers bars, 3 pounds of candy corn, 12 ounces of assorted Laffy Taffy and a pack of Hershey's kisses.
Costume Spending
Americans spent $3.2 billion on costumes last year, or around $31 per person, as per the NRF. But it's expected that amount will go down in 2020 -- probably due to the lack of costume parties. Still, the country will cough up a hefty sum of $2.6 billion on costumes during quarantine; with the average person spending $29.63.
Top costumes this year include princesses for kids, witches for adults and pumpkins for pets.
Decoration Spending
Nearly 80 million Americans are planning on decorating their homes this Halloween season, reported the National Retail Federation. The NRF's Halloween Data Center estimates that $2.6 billion total will be spent on decorations, with per-person spending just shy of $30.
4/5
Jose Gil / Shutterstock.com
Pumpkin Spending
According to Finder.com, the cost of a pumpkin is slightly up: The average gourd will run you $4.18, as compared to $4.04 in 2019.
But pumpkin carving is a time-honored tradition that plenty of Americans won't be missing out on. As a whole, the country is projected to spend $687 million on these popular winter squashes.
5/5
Jacquelyn Martin/AP/Shutterstock / Jacquelyn Martin/AP/Shutterstock
Overall Cost of Halloween
This year, the average person is expected to shell out $92.12 in Halloween-related costs, according to the NRF. This is compared to $86.27 in 2019 and $86.79 the year before.
However, 24 million Americans who celebrated last year will not be doing so during the pandemic; meaning the total amount spent is going to be significantly less. Retailers and Halloween venues raked in $8.78 billion in 2019, and they're expected to make just over $8 billion this time around.
Americans are planning on spending their $92 predominately on home decorations, pumpkins and pet costumes.
More From GOBankingRates
About the Author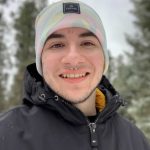 Levi joined GOBankingRates in 2019. He's found success in financial, political and military lifestyle writing, with work appearing on MSN, Yahoo Finance, OurMilitary.com and more.
With a background in narrative writing, he enjoys turning interesting conversations into impactful content.