How Much Rush Shipping Costs at 8 Popular Retailers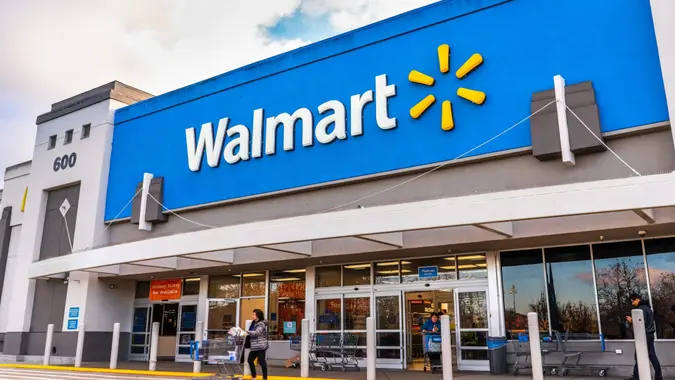 Sundry Photography / Getty Images
The pandemic has had a significant impact on the supply chain for all manner of industries, as well as the services that deliver your packages to you. While your best bet for holiday shopping is to plan ahead and order in plenty of time to receive your items, sometimes even the best laid plans go awry. If you find yourself in a position to need swift delivery of products, this helpful list shows you which retailers offer expedited shipping, and how much you can expect to pay.
Prepare Now: Shipping, Wrapping & More Extras To Account For in Your Holiday BudgetGood Tips: How To Save Money on Shipping (Especially Around the Holidays)
Amazon
For Amazon Prime members, many items on sale can be shipped in just one day. However, if that's not fast enough, you can also take advantage of same-day shipping on select items, which is free with a minimum order of $35 for Prime members. For items under $35, you'll pay $2.99 per same-day order. For non-Prime members, you will pay up to $12.99 per order. An Amazon Prime membership is currently $119 per year for a standard membership and $59 annually for a student membership.
Make Your Money Work for You
Helpful: How Shopping Local Can Save You the Shipping Headache (and Some Money)
Kohl's
Kohl's offers a variety of shipping options on eligible items, including free ship to store and free in-store pickup. For one-day shipping, the fee you'll pay depends upon your order amount. For orders up to $99.99, you'll pay $29.95. That fee drops to $19.95 for orders of $100 or more. Fees are a little cheaper for two-day shipping, as well, but if you want free standard shipping, you'll have to allow for three to six days. Orders placed by 1 p.m. (local time) will be delivered by 8 p.m.
Read: Forget Black Friday, These Shipping Deadlines Mean You Need to Shop Now

Macy's
You can get your items as quickly as one day from Macy's, but you're going to pay a hefty price for it. Premium two-day delivery will cost you an additional $12 per order. Express, one-day delivery comes with a $20 fee, and orders must be placed before 5 p.m. ET to qualify. You might just opt for the free standard delivery, which can take from one to five days.
Make Your Money Work for You
Inflation: Costco, FedEx, Nike Among Companies Expecting Higher Inflation Ahead of Holidays
Nordstrom
If regular shipping isn't fast enough for your gifts, clothes or other items that you're purchasing from Nordstrom, you can take advantage of expedited shipping, with two-day and next-day shipping options (on eligible items). You'll pay $12 for two-day shipping and $20 for next-day shipping. You must order before noon ET to qualify.
Shopping Tips: Wrapping Paper, Greeting Cards and More Holiday Items to Only Buy at Dollar Stores

Sephora
The beauty retailer has several options for quick shipping, including buy online, pick up in-store and same-day delivery. For same-day delivery, which is available in most (but not all) cities, you just need to place your order by 4 p.m. local time and you should receive it by 8 p.m. that evening. Otherwise, free standard shipping takes between one and three business days.
Check Out: Your Complete Guide To Getting Ahead and Saving on Holiday Shopping
ShopDisney
If you're hoping to get your Disney items quickly, you may be disappointed. Disney is not offering expedited shipping this year. Most items ordered with standard delivery will arrive within five to seven business days, but personalized items can take quite a bit longer, as much as one to two weeks, so order accordingly. Express Delivery is available for an extra charge, but one- and two-day shipping are not available on every item.
Make Your Money Work for You
Target
Everyone's favorite retailer is making fast shipping a reality with a variety of options for your holiday shopping needs. Same-day delivery is now possible through Shipt, for a fee of $9.99. You can also get two-day shipping by either using your Target RedCard or with a minimum order of $35.
See: 11 Gifts You Should Buy for Christmas Now — Before They Sell Out

Walmart
Walmart offers Express two-hour shipping, subject to availability, using the Walmart app, for a $10 fee. Some restrictions apply. You can also take advantage of either two-day or next-day shipping on orders of $35 or more, with no additional delivery fees.
More From GOBankingRates
Last updated: Nov. 1, 2021