How To Do Thanksgiving for Less than $50

5 min Read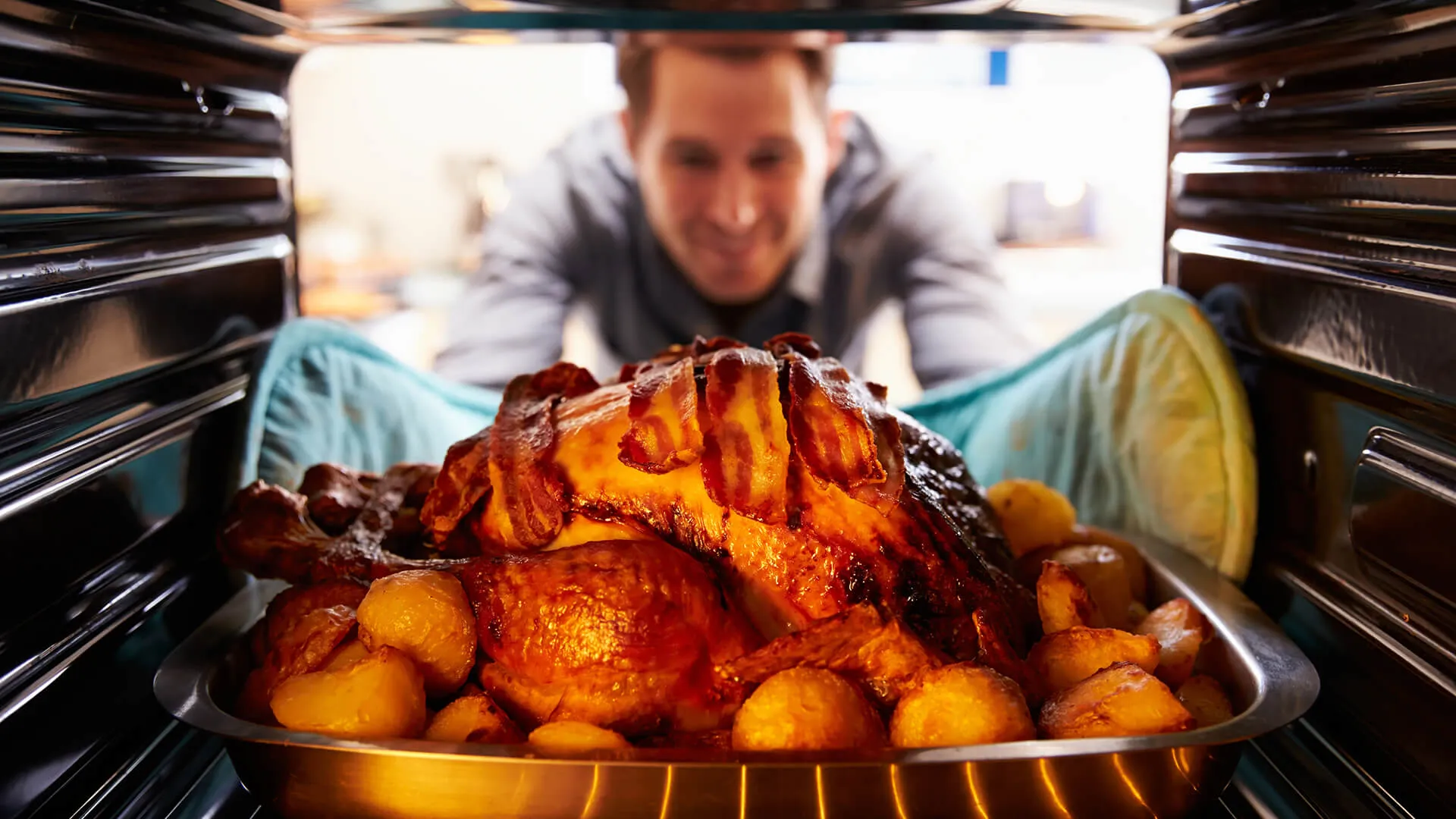 Make Your Money Work for You
Make It a Potluck
This is especially helpful if you have a lot of people coming over for Thanksgiving. If you just focus on the turkey, and leave the rest of the sides, drinks and desserts up to your guests, it significantly cuts down on your cost. Send out a spreadsheet that people can fill out so there is no overlap in your spread.
As for the turkey cost, you can definitely find one under $50. Say you have 20 people coming for Thanksgiving. A good rule of thumb is to plan to have one pound of turkey per person present. That means you'll need a 20lb turkey, which costs $42.96 at Target. With a potluck, you'll even have a few dollars to spare for decorations.
Shop Early
The closer to Thanksgiving you get (think week of), the higher prices are going to be due to demand. Try to buy nonperishable items now and store them until the big day. This also gives you time to comparison shop across multiple stores to make sure you're getting the absolutely best deal. The app, Flipp, allows you to browse all the deals, sales and coupons available at stores in your area.
Take Our Poll: How Long Do You Think It Will Take You To Pay Off Your Credit Card Debt?
Look for Rebates
Rebate tools are incredibly useful during holiday shopping, as they can earn you cash back when you shop. Rakuten is a Chrome extension you can install for shopping online. Frequently, Rakuten will offer specials where you can get 2X the cash back at certain stores during specific time periods. 
Shopkick is a great way to get money back when you go to a brick-and-mortar store. Certain purchases you make in stores like Walmart or Sam's Club will earn you points you can apply to other purchases. Shopkick also offers points on online retailers like Amazon. You can even get points simply for watching videos and looking at content in the Shopkick app.
Make Your Money Work for You
Make Your Sides from Scratch
Buying pre-made dishes is definitely more convenient, but it costs more, too. Buy whole vegetables and ingredients to make your sides and appetizers yourself, rather than trying to look for readymade packages in the store. You can also ask your guests to help you make some platters so the work isn't all on you. 
Go Frozen Over Fresh
Though you may have foodies at your Thanksgiving table that swear they can tell the difference between a fresh turkey and one that's been frozen, a lot of people cannot tell the difference. Though fresh turkeys are initially going to be more moist than frozen ones, you can always add rubs to make a frozen turkey juicier.
And, the savings between the two is tremendous. A 20 lb fresh turkey can cost you $100 or more, blowing your $50 budget. Like we said earlier, a 20 lb frozen turkey will run just under $50 at Target. Just know that your frozen turkey will require more cook time than your fresh one, as it needs longer to be able to thaw. 
Buy Generic Brands
If you're shopping for the Thanksgiving staples like stuffing, mashed potatoes, frozen vegetables, baking supplies, and cranberries, make sure you're picking up the store's generic brand. These products are usually 25% cheaper than the name brand items. Take for example purchasing cranberry sauce at Target. A 14oz can of Market Pantry jellied cranberry sauce (Target's brand) sells for $1.69, versus the Ocean Spray equivalent for $2.59. Guests won't be able to tell the difference, and the savings will really add up. 
Switch Up the Menu
The traditional Thanksgiving dishes are in demand, and therefore, are going to cost more now than they would during other times of the year. Think about adding some unexpected recipes to your table. Consider other types of cuisine, or even other types of meat that might not be at the top of everyone's grocery list. Shopping for the less popular items can help you save a good chunk of change. 
More From GOBankingRates
About the Author