How To Save Money on Holiday Wrapping and Packaging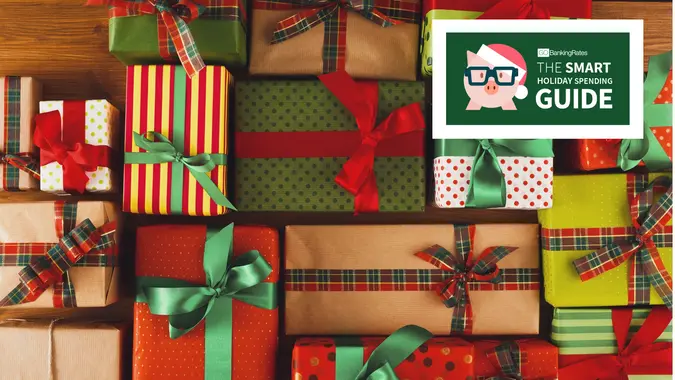 Prostock-Studio / iStock.com
With inflation forcing consumers across the nation to tighten the reins on their holiday spending, saving money wherever one can is crucial. Retail holidays like Black Friday and Cyber Monday lure shoppers with awesome sales on gifts, but then there's a rather expensive problem to deal with after: wrapping and/or shipping the purchased gifts.
You can easily blow your budget on these simple yet essential details — so it's important to be clever and strategic. Here's a look at how to save money on holiday wrapping and packaging. 
Buy Reversible Wrapping Paper
"The great thing about reversible wrapping paper is that often one side will be holiday-themed, but the other side may be more basic so that you can use it all year-round," said Julie Ramhold, consumer analyst with DealNews.com. "For instance, I have a roll in my closet right now with red and green ornaments on one side and black and silver zebra stripes on the other. These can sometimes be found for the same price as a standard one-sided roll of wrapping paper but it's like getting two for the price of one that way."
Use Printer Paper or Newspaper To Pad Packages
"Bubble wrap can be purchased at shipping stores like UPS and FedEx and in some cases you may need that extra protection, depending on what you're shipping," Ramhold said. "But if you have printer paper laying around at home, consider balling it up and using it instead."
If you want to get extra festive, consider printing a message or image on those pages before crushing them into balls and padding your items in the box.
"And if you don't have printer paper (or need it for actual printing matters) consider buying a Sunday newspaper as these are usually thicker," Ramhold said. "You can then crumple those pages up to use as packing materials, too."
Make Your Money Work for You
Don't Skip the Insurance
"Shipping is always hectic, but especially around this time of year, and then of course shipping issues are further compounded this year by increased prices and slower delivery times," Ramhold said. "These are all factors that can make it hard to track whether or not your packages are on track or if they've been lost. It's important that whatever you're mailing, but especially expensive items, you purchase insurance for it.
Though it might seem counterintuitive, purchasing insurance can help you save, albeit in a rather non-direct fashion. 
"Paying a little for insurance when you send off a package can mean being reimbursed if something happens to it en route," Ramhold said. 
Opt For Name-Brand Packing Tape
Another money-saving tip that strikes as counterintuitive is to cough up the cash for quality packing tape instead of going the cheaper, generic route. 
"This is not the time to go for off-brand packing tape," Ramhold said. "Opt for the good stuff and you'll be able to seal your packages using less overall but still have peace of mind that your packages aren't going to randomly pop open on the road."
Embrace the Wrapping Hacks
"Sites like Pinterest are full of wrapping hacks that not only make your packages look more interesting but could also mean you end up needing to use less tape for wrapping," Ramhold said. "And if you can use less tape, you'll likely save on your holiday supplies overall — especially if you'll be wrapping a significant amount for this season."
Make Your Money Work for You
Choose the Right Size Box
"When shipping you want to find the Goldilocks box — that is, it shouldn't be big enough that items slide around too much but it also shouldn't be so small that the item fits but there's no room for padding," Ramhold said. "Instead, you want somewhere in the middle, where you'll need to provide some padding but not a ton, but also have the room to provide padding in the first place. This will lessen the risk of packages being damaged in transit which means it'll save you having to purchase another item to replace one that's been damaged."
More From GOBankingRates