Kardashians Going Broke? Insider Says Family Owes More Than $1 Million in Auto Loan Debt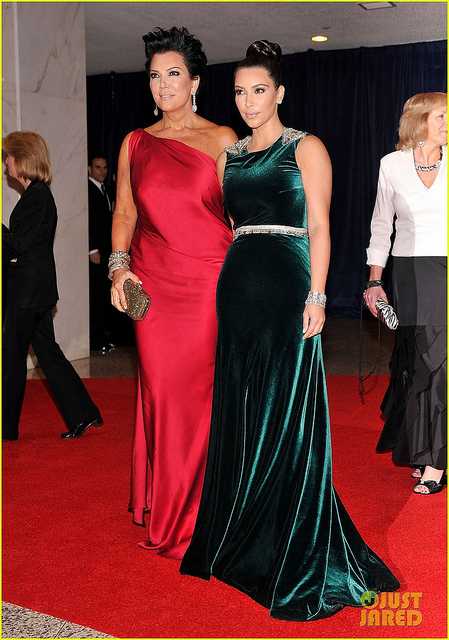 The Kardashians will likely be sniffing out the "insider" who reported the family's troubled finances to tabloid magazine, Star. The allegations state that the family, in particular, Kris Jenner, Kim Kardashian and Khloe Kardashian have a debt dilemma of $1 million. Additionally, the claim states that most of the debt is from the auto loan financing for the Kardashians' large luxury vehicle collection.
The Kardashians Owe $1 Million in Debt
Kim Kardashian is no stranger to controversy and has had her share of questionable financial moves, such as the prepaid "Kardashian Kard" and allegations of tax evasion, but now she and her family have been called out for their excessive spending habits.
According to Gossip Cop, the source told Star magazine, "The Kardashians have serious financial issues," explaining, "They do a great job of keeping it quiet — they are the ultimate fraudsters in that sense — but their burn rate is out of control, and so many of their businesses and endorsements have been failures."
The debt that the "ultimate fraudsters" supposedly have are primarily from auto loan debt. Star reports that between Kris Jenner, Khloe and Kim Kardashian, the trio have picked up a total of 18 cars. Included in the line up is a Lamborghini with an estimated cost of $750,000 and a $500,000 Rolls-Royce. However, the tabloid notes that Kourtney owns only one vehicle.
Star speculates the Kardashians may have trouble handling their accruing debt, especially with Kim Kardashian's ongoing $350,000 a month shopping sprees and fewer club appearances.
Kim Kardashian Losing Payday Opportunities Due to Pregnancy
While the Kardashians live a lavish lifestyle in front of cameras, the Kim's current pregnancy is allegedly thwarting her ability to pull in money  for public appearances.
Jezebel claims that Kim Kardashian charged about $100,000 to show up at a nightclub pre-pregnancy, but now that she's expecting, no venue is interested in having her drink and party in her pregnant state. The site also notes that the Kardasians' failed ventures, like the Kardashian Kard and ShoeDazzle which Kim co-founded, are not helping their debt woes.
(Photo: vivirucho01)