As Online Prices Drop for Third Consecutive Month, What Categories Offer the Best Holiday Deals?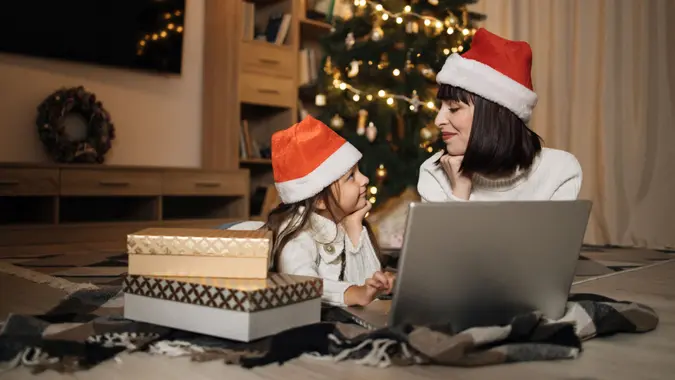 ©Getty Images/iStockphoto
Thanks to steep discounts touted by retailers during Cyber Week (the five-day window between Thanksgiving and Cyber Monday), online prices dropped 1.9% in November, according to the Adobe Digital Price Index. This marks the third consecutive month that online prices fell and represents the largest annual dip since May 2020.
Holiday Spending: Get Top Holiday Shopping and Savings Tips
Find: 3 Easy Tips to Turn Your Credit Woes into Wows
Here's a look at which categories specifically saw price drops.
Computers
In the category of computers, online prices dropped 18% year-over-year (the largest drop on record since Adobe began tracking online pricing in 2014) and were down 5.1% month-over-month in November.
Electronics
Online prices for electronics fell 13.4% year-over-year (likewise the largest drop on Adobe's record) and were down 4.5% month-over-month.
Toys
Prices for toys were down 7.7% year-over-year and down 4.2% month-over-month.
Sporting Goods
Sporting goods prices online were down 5.7% year-over-year and 4.3% month-over-month.
Take Our Poll: How Has Inflation Impacted Your Holiday Shopping Plans?
More: 12 Holiday Shopping Mistakes That'll Cost You
Make Your Money Work for You
Though online prices fell in these categories, they rose in others. Online pricing for groceries, for instance, went up in November (13.7% year-over-year and 0.3% month-over-month). Pet product pricing was also higher, at least year-over-year. Online prices in that category rose 11% year-over-year, but were down 0.2% month-over-month.
More From GOBankingRates
Make Your Money Work for You