The Most Outrageous Holiday Décor of 2020 and Where To Buy It
Go big or go home this holiday season!
Andrew F. Kazmierski / Shutterstock.com
As COVID-19 continues to pummel the nation, this holiday season is panning out to be unlike any other in our nation's history. With the CDC strongly cautioning against travel, many Americans are calling off plans to be with loved ones and hunkering down to make it through the winter. There's no way to really sugarcoat this devastatingly tragic time — but by embracing festive traditions that bring us joy, we can at least take our minds off it. This is where holiday decor might come brilliantly into play.   
Find Out: Seven Holiday Splurges That Are Financial Expert Approved
Mental health experts say that putting up holiday decorations can actually lift your spirits, and recommend that people who are eager to deck their halls with boughs of holly and other seasonal adornments go ahead and break out their Christmas best as early as they please.
New research from Statista found that Americans planned to spend an average of $60 on holiday decorations — a small portion of their overall average holiday spending budget of $805.  But modest consumer budgets have never stopped retailers from serving up super costly items, and holiday decor is hardly an exception. If you're in the market for astronomically priced Christmas trees and jumbo nativity scenes, you're in luck. 
Here's a look at 6 of the most outrageous holiday decorations you can buy online this year.
1. Upside Down Christmas Tree 
If you feel like you've been living in the "Upside Down" this year, then we have the perfect Christmas tree for you: the "Vickerman Upside Down Artificial Tree" available from Houzz for the not so grinchy price of $1,031 (but hey, free shipping).
You have a selection of colors to choose from: Black, Champagne, Silver, White, Lime and Green. You also have a few different sizes: the 9' selection is the one priced at over a grand; but you can save an abundance of cash if you go for the 7.5' footer for $436. Relative to those price-tags, the 5.5' option is a downright steal at $179. Buyers can also select from a variety of lighting styles.
Don't Break the Bank: 40 Easy Ways to Save for Holiday Shopping
2. High Heel Shoes Table 
Do you need a new novelty table to set your incoming gifts and holiday greeting cards on? Look no further than the High Heels Shoes Square Table by Patience Brewster, available at Bergdorf Goodman. This ensemble, made of wood of composite and resin, looks like it's plopped right out of a Dr. Seuss tale. This lime green furnishing retails at Bergdorf Goodman for $1,183. You can also get a white, rectangular version of this table for $1,195.
Too Much? 1o Craziest Things for Sale in the Neiman Marcus Christmas Book
3/6
Myriam Keogh / Shutterstock.com
3. A Sitting Santa Statue 
Many of us missed out on getting our photos taken with Santa this year because of the pandemic, but now, we have the next best thing: a sitting Santa statue. The 72" Indoor/Outdoor Sitting Santa Decoration by Barcana is 25% off right now at Neiman Marcus, down from $4,450 to $3,337.50, plus $250 to ship. This polyester and plastic-blended figure weighs 210 lbs in the box, which is probably much less than the real Santa but still hearty!
Can You Put a Price On This? 1o Most Outrageous Things for Sale in the Goop Catalog
4/6
Kent Johansson / Shutterstock.com
4. A Jumbo Nativity Scene
Nativity scenes are one of the more overtly religious Christmas decorations, representing the storied scene of Jesus's birth in a modest manger, but at Neiman Marcus, this iconic adornment is looking anything but humble. The XXL Nativity On Gold Base features a handcrafted, hand painted nativity scene sculpted out of terra cotta and enshrined in a glass dome. Designed by Marco Ferrigno and made in Italy, this nearly 3-foot decoration will set you back $9,000. 
5/6
Oxik / Shutterstock.com
5. A Nearly $9,000 Christmas Tree
Most Americans head to Christmas tree farms and repurposed parking lots to scoop up their Christmas tree, but you know what Bergdorf Goodman might say to that? "Boring!" The luxury retailer who filed for bankruptcy in May is selling the 12" Pre-Decorated Tree With LED Lights by Barcana for $8,750, plus $250 shipping. This piney bundle of expense weighs 188 lbs in the box, and at 12 feet tall, will suit only the grandest of foyers and nothing shorter.
6. A Giant Fiberglass Ornament Installation 
You might have to get a permit from your county to display this one. You might also need to take out a second mortgage. The "Giant Fiberglass 10-Ball Ornament Stack with 7' Ornaments" from Dekra Lite is available as a seven foot installation featuring a bundle of enormous holiday ornaments can be customized to sport a color theme of your liking. The 3-foot option starts at $19,459.00; the 4-foot tall variety starts at $25,595, while the grandest of all, the 7-foot spectacle, will cost you upwards of $75,785 — and no, that doesn't include shipping. 
More From GOBankingRates
Photo Disclaimer: Please note some photos are for representational purposes only and may not represent the actual product being described. 
About the Author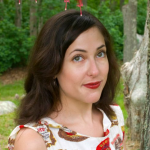 Nicole Spector is a writer, editor, and author based in Los Angeles by way of Brooklyn. Her work has appeared in Vogue, the Atlantic, Vice, and The New Yorker. She's a frequent contributor to NBC News and Publishers Weekly. Her 2013 debut novel, "Fifty Shades of Dorian Gray" received laudatory blurbs from the likes of Fred Armisen and Ken Kalfus, and was published in the US, UK, France, and Russia — though nobody knows whatever happened with the Russian edition! She has an affinity for
Twitter
.