The Most Outrageous Holiday Décor of 2021 and Where To Buy It

5 min Read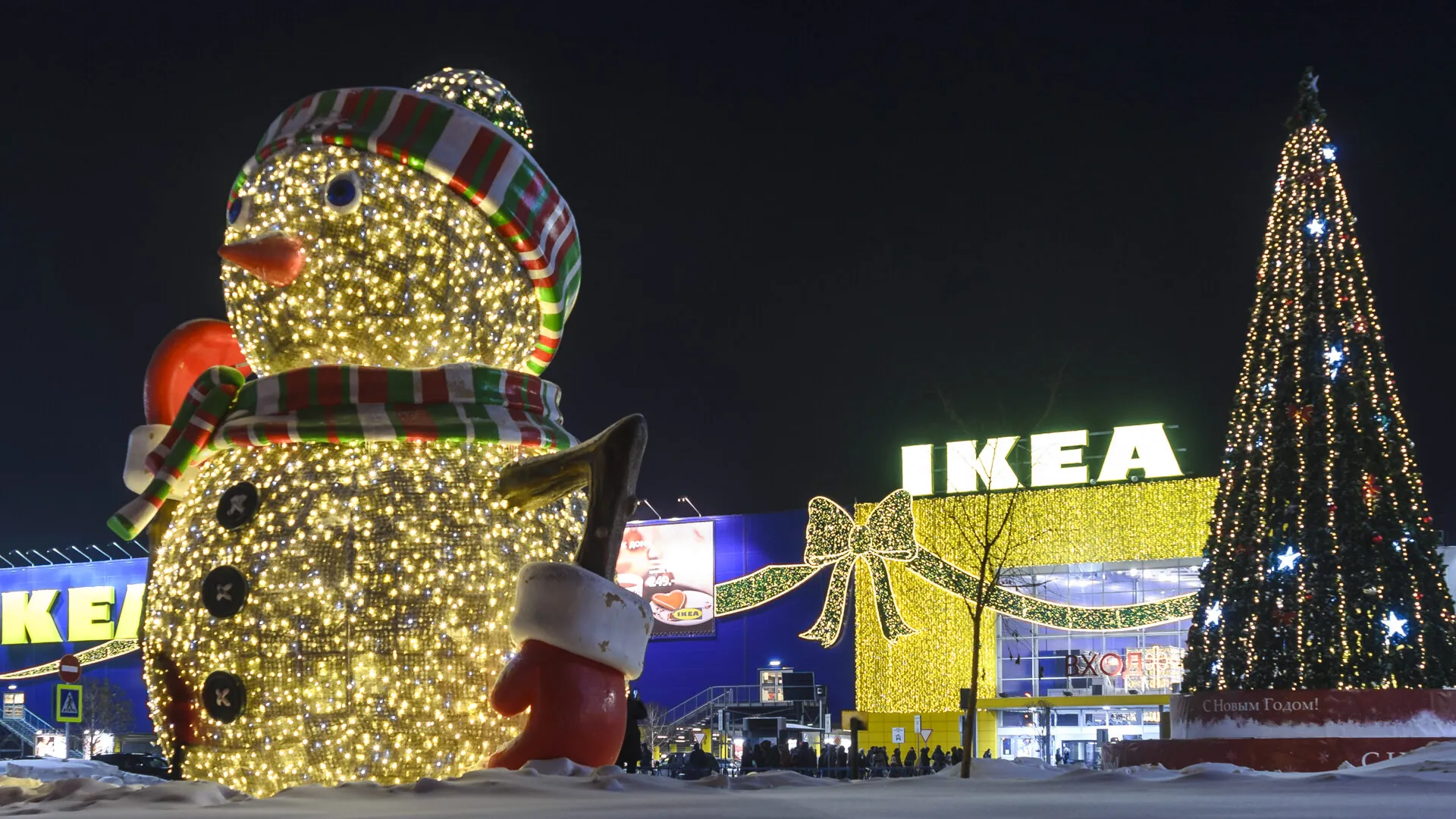 Though there's cause for concern over the new COVID-19 variant, Omicron, Americans are eager to eat, drink and be merry this season, with spending on holiday festivities on the rise. According to the National Retail Federation, consumers intend to spend 8.5% to 10.5% more this year than they did in 2020, shelling out a total of between $843.4 and $859 billion. Not only will we be buying gifts and travel tickets, we'll be scooping up holiday decor. Americans are spending an average of $63 on shiny baubles, sparkling trinkets and other yuletide ornamentations this year, according to research from Statista.
We've Got You Covered: GOBankingRates' Smart Holiday Spending Guide
See: 5 Ways the Pandemic Is Changing Shopping This Holiday Season
Mental health experts say that putting up holiday decorations can actually lift your spirits, and recommend that people who are eager to deck their halls with boughs of holly and other seasonal adornments go ahead and break out their Christmas best as early as they please.
Though most will spend a fairly modest amount on decking the halls this year, the sky's the limit when it comes to decor. Here's a look at 7 of the most outrageous holiday decorations you can buy online this year.
Make Your Money Work for You
1. Upside Down Christmas Tree 
If you feel like you've been living in the "Upside Down" since 2020, then we have the perfect Christmas tree for you: the "Vickerman Upside Down Artificial Tree" available from Houzz for the not so grinchy price of $1,065 (but hey, free shipping).
You have a selection of colors to choose from: Black, Champagne, Silver, White, Lime and Green. You also have a few different sizes: the 9′ selection is the one priced at over a grand; but you can save an abundance of cash if you go for the 7.5′ footer for $478. Relative to those price-tags, the 5.5′ option is a downright steal at $186. Buyers can also select from a variety of lighting styles.
2. High Heel Shoes Table 
Do you need a new novelty table to set your incoming gifts and holiday greeting cards on? Look no further than the High Heels Shoes Square Table by Patience Brewster, available at Bergdorf Goodman. The ensemble, made of wood of composite and resin, looks like it plopped right out of a Dr. Seuss tale. This lime green furnishing retails at Bergdorf Goodman for $1,183.  
Find Out: Why Do We Spend So Much Each Year on Holiday Shopping?
3. Gold and Crystal Teddy Bear
The nights get chilly this time of year, and what better to cozy up with than an adorable teddy bear?  Well, perhaps not this particularly teddy bear, which isn't made of the most cuddly material. The 24k Gold Swarovski Grand Teddy Luxe Decor sells at Neiman Marcus for $6,846. The elegant display piece is decked out in hand-set, diamond-cut Swarovski crystal chatons and is made of polymer and copper — with 24-karat yellow gold plating.
See: 11 Gifts You Should Buy for Christmas Now — Before They Sell Out
Make Your Money Work for You
4. A Jumbo Nativity Scene
Nativity scenes are one of the more overtly religious Christmas decorations, representing the storied scene of Jesus's birth in a modest manger, but for those looking to go big on holiday decor, this iconic adornment can be anything but humble. The 59″ Heaven's Majesty Nativity Set — comprising 12 pieces — goes for $7,995.00 at Chiarelli's Religious Goods And Church Supply. You can also buy add-on figures
Learn: Doing Your Holiday Shopping Early? Keep These Return Policies From Target, Amazon, Costco & More in Mind
5. A Nearly $9,000 Christmas Tree
Most Americans head to Christmas tree farms and repurposed parking lots to scoop up their Christmas tree, but you know what Bergdorf Goodman might say to that? "Boring!" The luxury retailer who filed for bankruptcy in May is selling the 12″ Pre-Decorated Tree With LED Lights by Barcana for $8,750, plus $250 shipping. This piney bundle of expense weighs 188 lbs in the box, and at 12 feet tall, will suit only the grandest of foyers and nothing shorter.
Save More: Wrapping Paper, Greeting Cards and More Holiday Items To Only Buy at Dollar Stores
6. Toy Arch
Traditionally toys are presented under the Christmas tree — but who says they can't pile higher than the tree itself? Meet the massive Toy Arch from Dekra-Lite, which looks like something you'd see in the swankiest mall. This nearly 12-ft tall glittery mega prop fetches $19,975.00 and is noted to be best suited for interior display. Time for a bigger living room!
Learn More: 15 Times You Should Splurge, Settle or Skip When Shopping
7. Giant Christmas Tree
You might have to get a permit from your county to display this one. You might also need to take out a second mortgage. 
Designed to shelter holiday as they stroll through an interactive holiday display, Dekra-Lite's Walk-Through trees are enormous arboreal tunnels that you can decorate however you see fit — or however high you can climb. These towering pines are available as 40-foot installations and cost $93,855.00, but buyers can also opt to build a custom 50′ to 80′ walk-through tree.
More From GOBankingRates
About the Author