Are You Really Ready for Black Friday?
Black Friday is right around the corner, and if you don't have a game plan for shopping the biggest sales of the season, you could miss out on some of the best deals of the year. And showing up early for doorbusters isn't enough to snag all the deals you want because many stores are starting Black Friday specials on the evening of Thanksgiving and unveiling more throughout the weekend.
You'll need a solid plan for your shopping adventures on Black Friday and time to scour the web for exclusive, online-only specials available through Black Friday weekend. To make sure you're really ready for the chaotic shop-a-thon, here are some of the best ways to prepare.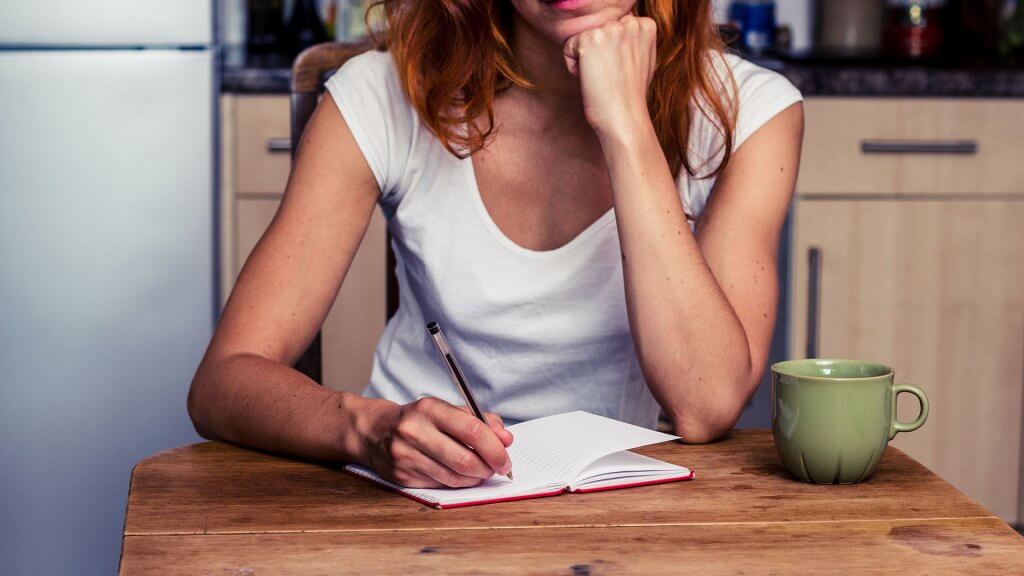 1. Prioritize Your Shopping List

You might not be able to get to all the stores or shop online when you want to, so make sure you prioritize your purchases. Focus mostly on those items that are traditionally discounted deeply during the holiday season.
Sara Skirboll, shopping and trends expert at RetailMeNot, recommends shopping the following categories that historically have the biggest markdowns: computers and electronics, accessories (including jewelry and handbags), designer clothing, teen clothing and sports and fitness items.
You'll want to save the office supplies, toys, children's clothing, home and garden items, food, entertainment products and department store shopping until the week after Black Friday, says Skirboll. This way, you'll be able to make your rounds and still get the best deals.

And don't forget to do a little 'me' shopping.
"Large appliances like fridges and dishwashers can be up to 25 percent off in November, so Black Friday might be the perfect time to replace that outdated item," said Trae Bodge, smart shopping expert with Yroo.com.
Get the latest scoop on Black Friday deals by downloading and clipping ads released during the weeks leading up to Black Friday. BFAds.net is a reliable source for Black Friday ad 'leaks' and offers authentic ads from hundreds of department stores and popular retailers — as well as a summary of notable items to keep your eye on. Visit the site to prioritize your shopping list and map out your route.
Related: Black Friday Sales That Aren't Worth It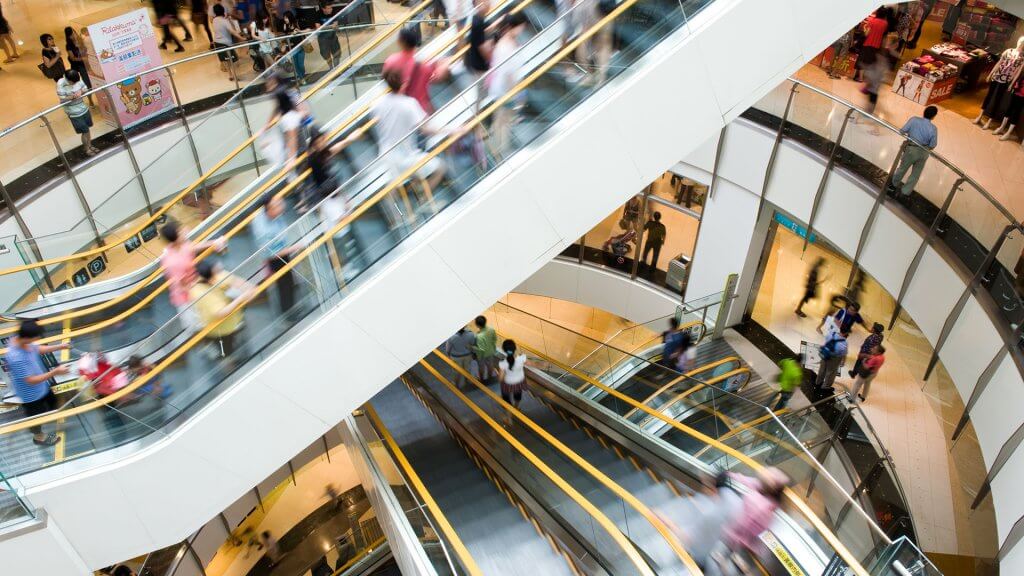 2. Map Out Store Hours and Your Shopping Route
If you haven't confirmed store hours for your Black Friday plan, now is a good time to do so. Mark your calendar with opening times of your must-shop stores so you don't miss out. You can also call ahead to confirm hours, so you don't miss the chance to get to your favorite stores during prime time. Some stores will be open as early as midnight, while others won't open until early in the morning. And many stores will be opening on the evening of Thanksgiving Day and staying open past midnight, before opening again in the early morning for the next round of Black Friday shoppers.
You'll want to give yourself enough time to get from store to store, so you can take advantage of doorbusters. You could even call and ask the store if it will be having a better sale on an item you want on Cyber Monday rather than Black Friday.
To save time when you finally get to the store, make sure you have a game plan to shop as efficiently as possible. Skirboll suggests that those who are hitting the malls when they first open start in the backs of stores and work their way toward the front. This way, you'll be moving in the opposite direction of other shoppers.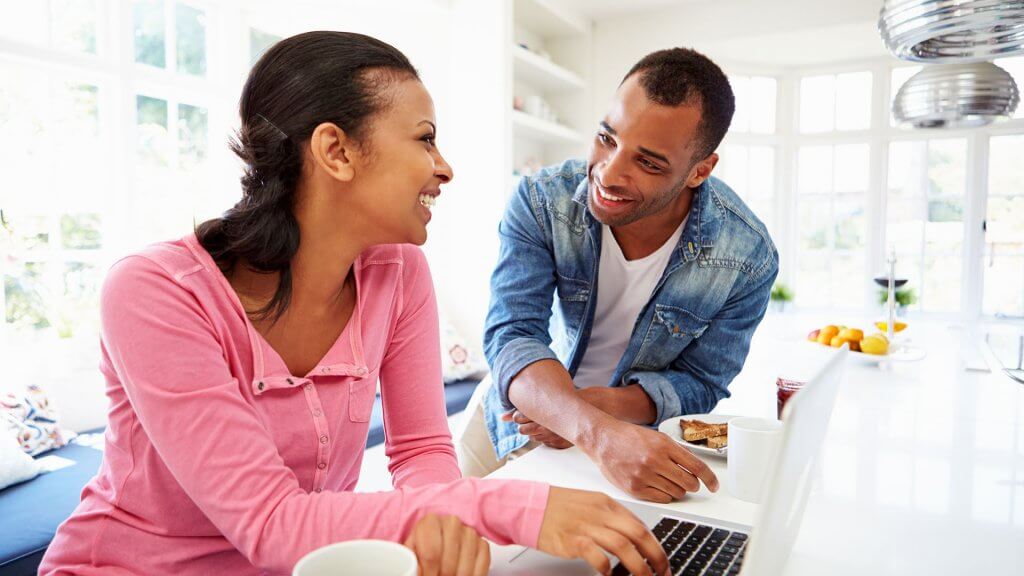 3. Go Online Before Getting in the Car

"Don't forget you can find Black Friday deals online," said Trae Bodge. "Check out a smart shopping destination like Yroo to look for deals and compare prices at top retailers, like Amazon, Nordstrom, eBay, Walmart and Best Buy on Black Friday, Cyber Monday and beyond."

You can also find some great Black Friday deals on social media.
"Be sure to follow all your favorite retailers on social media. They sometimes will post special sales and offers exclusive for their followers on Black Friday," said Skirboll.

Shelton recommends saving your shipping address, billing address and forms of payment using your browser's auto-fill feature to get through the purchasing process that much faster.
"Speed is the key for online and mobile shopping. Many hot holiday deals will sell out fast. It's smart to get your information ready ahead of time," said Brent Shelton, online shopping expert at FatWallet.com.
Related: 9 Sites for the Best Online Coupons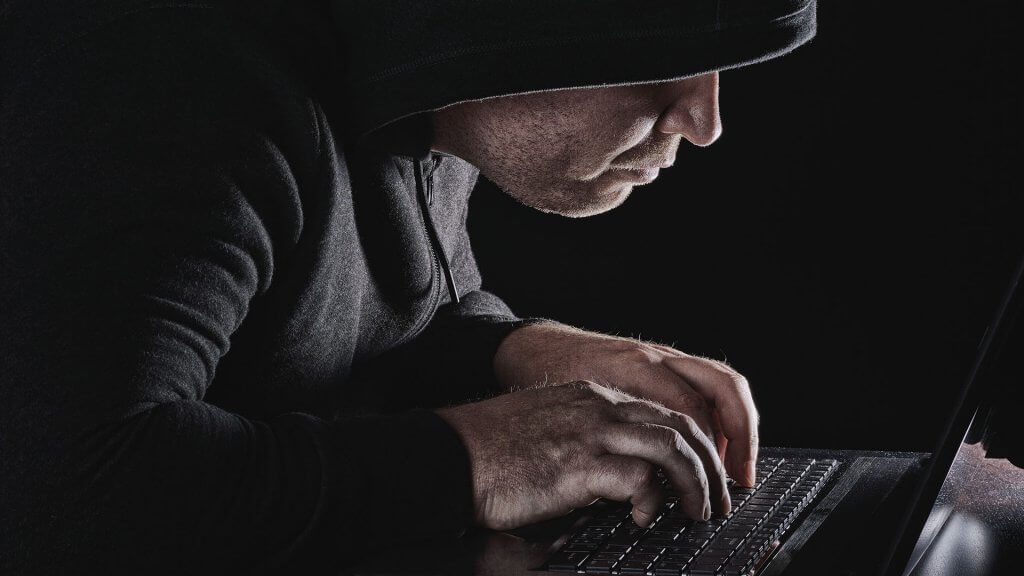 4. Protect Yourself From Cyber Crooks
Enigma Software Group, maker of the SpyHunter anti-malware program, reports that malware infections spiked 84 percent during the 2015 holiday shopping season. Further, Enigma found that, in 2015 and 2014, the biggest single days for infections were two weeks after Cyber Monday.
"The holiday shopping season is one of the busiest times of year for the cyber crooks who spread malware," said Enigma spokesperson Ryan Gerding. "They know lots of people will be online looking for deals and tracking their purchases, and that makes those people vulnerable."
The latest American Express Spending and Saving Tracker confirms the trend, noting that about 60 percent of consumers preferred to make their holiday gift purchases online in the past four years. Most consumers are hitting one-stop shopping destinations, such as Amazon, eBay, Target and Walmart, with gift cards, clothing and accessories and toys and games topping the shopping list, according to the report.
Whether you're shopping on Black Friday, Cyber Monday or any other day, be wary of fake emails that tell you there was a problem with your order and bogus emails and advertisements promising ridiculously low prices, according to Enigma.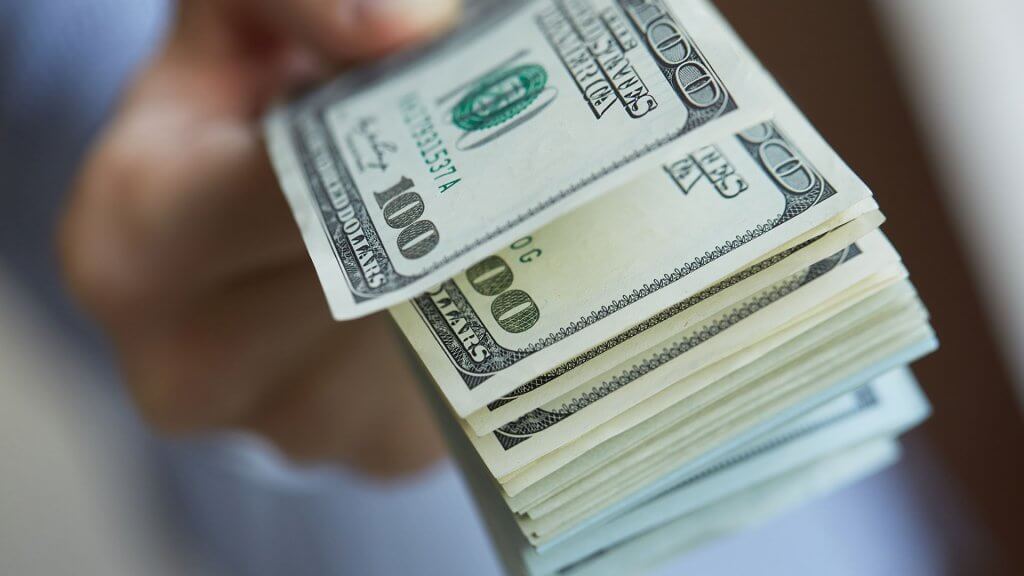 5. Be Smart About Cash-Back Rewards
Don't forget to use your cash back rewards cards for larger purchase this season, says Jason Gaughan, credit card executive at Bank of America.
"Cards such as the BankAmericard Cash Rewards give you 1 percent back on all purchases and extra points in categories like grocery, wholesale clubs and gas — essentially earning you back money on the purchases you're planning to make," he said.
According to data from Bank of America's more than 40 million credit and debit users, consumers spent an average of $700 on retail shopping in the 2015 holiday season.
And don't forget to shop cash back shopping websites — even with your cash-back rewards card.
"You can double or triple your savings by taking advantage of cash back sites like Ebates," said Shelton. "Ebates works with hundreds of stores to double, even triple cash back. Plus, if you spend enough money at stores online, you'll qualify for free shipping. All of these add up to the absolute lowest prices possible during this behemoth shopping event."
6. Optimize Your Savings
You can weed through the latest store circulars and Black Friday ads to make a list of deals, but you might not get the big picture of available options until you compare prices from different retailers. Erin Warren, smart shopping expert at Splender, recommends using comparison tools and websites, such as PriceBlink, PriceGrabber and InvisibleHand.
When you're making the rounds on Black Friday, make sure you have apps like Bakodo on your phone, so you can scan the bar code of an item and find out if another retailer is selling it at a lower price. These are great tools to use when you have information like the manufacturer and model number of a product on your wish list on hand.
You can also use Splender's SplenderPlus Chrome extension that shows you available coupon codes and discounts, says Warren. You'll get instant notifications when you're browsing a site that offers cash back and coupons
7. Stock Up on Gift Cards
Whether you've been racking up some credit card rewards points or you're a member of a warehouse club that sells discount gift cards, take full advantage of those perks before Black Friday, so you can save money at the best stores for Black Friday deals this year.
Said Skirboll, "Purchase a discount gift card for the retailer you plan to shop with to score an instant average savings of 10 percent or more and combine the gift card with a promo code or digital rebate at checkout."
Retailers will honor standard gift cards that you might have bought at a discount or earned through a credit card rewards program. They might not, however, honor gift cards you earned as a bonus for shopping during other times of the year, since those typically have blackout dates and limitations.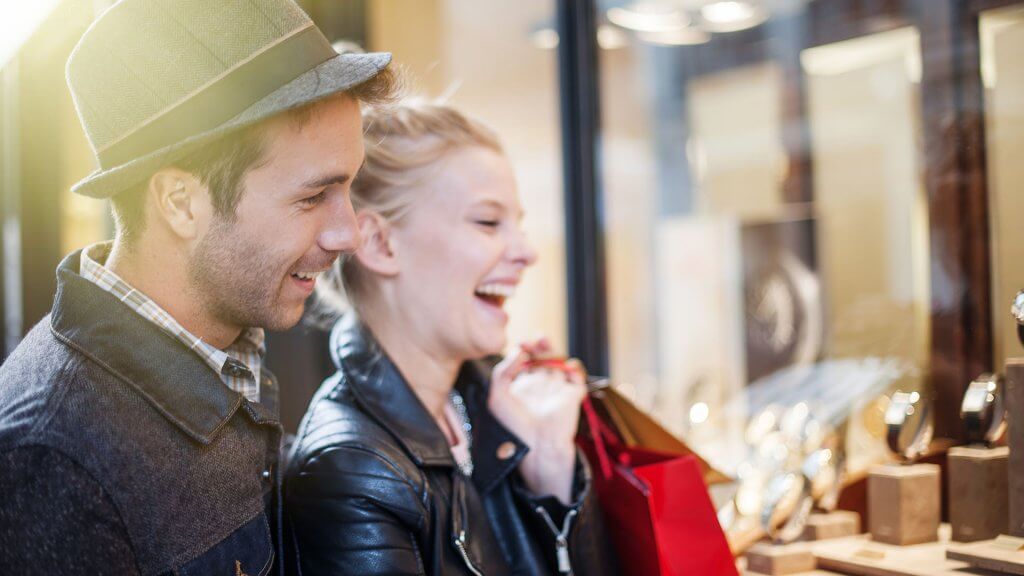 8. Don't Go at It Alone
Going solo with your Black Friday plan makes you vulnerable to impulse buys and could cause you to waste time standing in line and miss out on a wealth of deals at nearby stores.
"Avoid shopping alone and never send just one person to get everything at a store," said Shelton.
He recommends a team of two or three people to spread out and conquer the list. And you'll want to make that master list of must-haves well ahead of time. Big ticket items like TVs and computers will require some research, so it's a good idea to check out buying guides and comparison shop for features and exclusive offers, including rebates.
The BFAds.net Shopping List can help you consolidate all of your top picks into one list and keep track of what time the sale or deal goes live, based on the latest Black Friday data. You can prioritize your list to put together a game plan for pickup.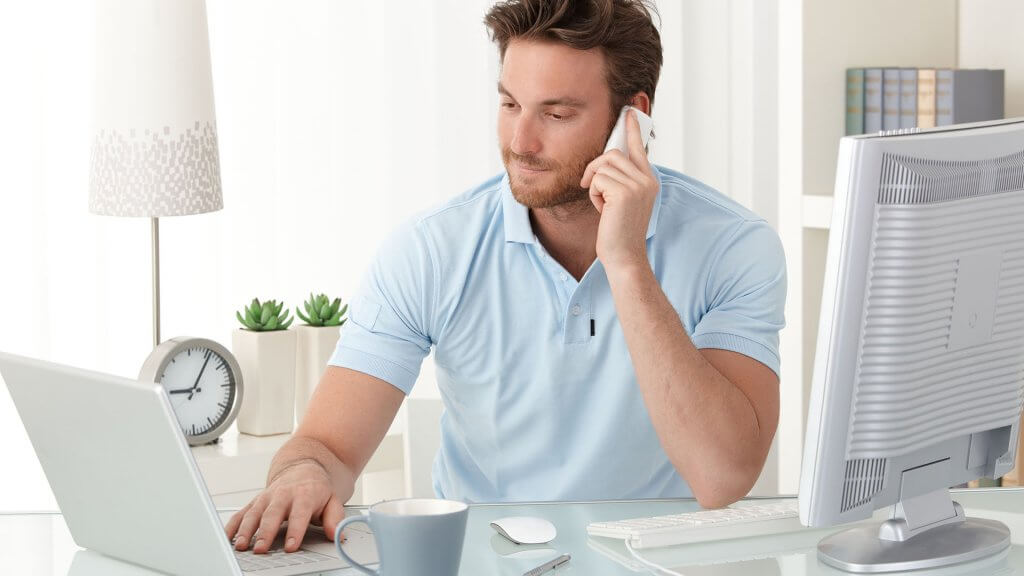 9. Check in With Your Bank or Credit Union
Make sure you know your bank's hours on Black Friday and Thanksgiving Day, so you aren't left in the lurch if you need to withdraw cash or make a transfer.
Most banks still allow you to make check deposits with a smartphone app or via ATM on a holiday, but the transaction won't be posted for a few days. You'll want to know ahead of time if your bank is available to help you if you need assistance. Black Friday isn't traditionally a bank-observed holiday, but some financial institutions, such as local credit unions, opt to close early or stay closed after Turkey Day celebrations, so employees can enjoy a long weekend off.
If you plan on using your checking account or your bank's credit card for Black Friday purchases, do a quick check-in on your account balance and available credit so you don't overspend. Check your account information online or give your bank a call for a quick summary before shopping events commence.