9 Best Stores Offering Layaway This Christmas
If you don't have enough cash or credit to cover your gift purchases this holiday, you might want to consider a layaway program.
What Is Layaway?
Layaway lets shoppers pay for merchandise over a period of time, rather than all at once. A customer can chose an item to purchase either in store or online, place a small deposit or pay a percentage of the item up front, then make a series of payments before taking the item home.
However, there are a few disadvantages to consider before signing up for layaway with a retail store. Lindsay Sakraida, features director at DealNews.com, warns shoppers to be on the lookout for fees, such as usage or cancellation fees, as well as price drops as the holiday shopping season comes to a close.
"The problem with layaway is that you are locked into a price early in the season," Sakraida said. "Typically as the season progresses, retailers will naturally start offering coupons and discounts. It might be only a few dollars here and there, but that adds up. If you use layaway, you might be missing out on savings."
If you decide that layaway is the way to go this holiday season, consider these ten different retailers offering layaway services this year and avoid racking up debt when buying gifts.
You might also like …

Top 9 Stores Offering Layaway for the Holidays
1. Walmart


Walmart has no opening fee on layaway merchandise and requires a down payment of $10 or 10 percent of total purchase amount, whichever is greater. Note that this layaway program is only available until Dec. 15, 2014, and therefore, cannot be used for last-minute Christmas purchases.
2. Kmart


Layaway contracts with Kmart vary and carry a $5 service fee for eight-week contracts. If you're making a purchase of $300 or more, you can access a 12-week option with a $10 fee.
Customers are required to make payments every two weeks either in-store or online. Kmart also has online layaway programs for select products.
3. Lay-Away.com

With Lay-Away.com, shoppers can browse a wide variety of items online, select a few to place in their virtual shopping carts, then pay for the merchandise with six monthly payments. Payments can be sent through the mail or online through the website.
4. Burlington Coat Factory


Although a 20 percent deposit is required for this layaway program, all completed layaway purchases picked up by Dec. 24 from Burlington Coat Factory will come with a $5 promotional gift card valid through Jan. 31, 2014. Customers can shop in store and then take their layaway merchandise to the customer service desk to begin the layaway program.
A $5 fee, plus tax where applicable, is placed on all holiday layaway purchases, which is essentially waived with the $5 limited time free bonus card you'll receive once you complete your layaway payments and pick up your merchandise by Christmas Eve. There's also a $10 cancellation fee, plus tax, upon any change to the layaway or if it's returned to stock. If you wish to receive a refund on layaway deposits or payments, they will be returned in gift card form.
5/6. Marshalls and TJ Maxx

Layaway programs are available at select Marshalls and T.J. Maxx locations, and those locations will hold layaway items for up to 30 days. A minimum payment of $10 or 10 percent is required, whichever is greater, along with a $5 non-refundable service fee.
The entire layaway purchase must be picked up or canceled within the 30 day period, and the program is not available for jewelry, marked-down items, food items or furniture from both retail stores.
7/8. Toys"R"Us and Babies"R"Us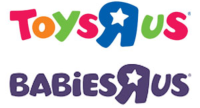 This layaway offer is labeled as free but there is a $10 fee for cancellations. With a 10 percent deposit, shoppers can put almost anything from Toys"R"Us and Babies"R"Us locations on layaway. Payments can be made at any store register or online, and items can be picked up in store after the final payment has been made.
9. Home Shopping Network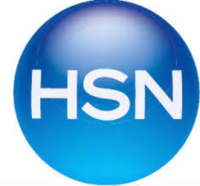 With the FlexPay option from the Home Shopping Network, you can divide the cost of your purchase into equal monthly payments when you are ready to pay online at checkout. HSN will bill your debit or credit card for the first monthly installment and any applicable sales tax, as well as shipping and handling.
Equal monthly installments will then be automatically billed beginning 30 days after the original order date with the ability to change or add a new card at any point. FlexPay orders might also be subject to credit verification and credit report reviews by HSN.
Photo credit: eric731