10 Tips To Increase Your Home Value on Any Budget
These projects can help you increase home value on the cheap.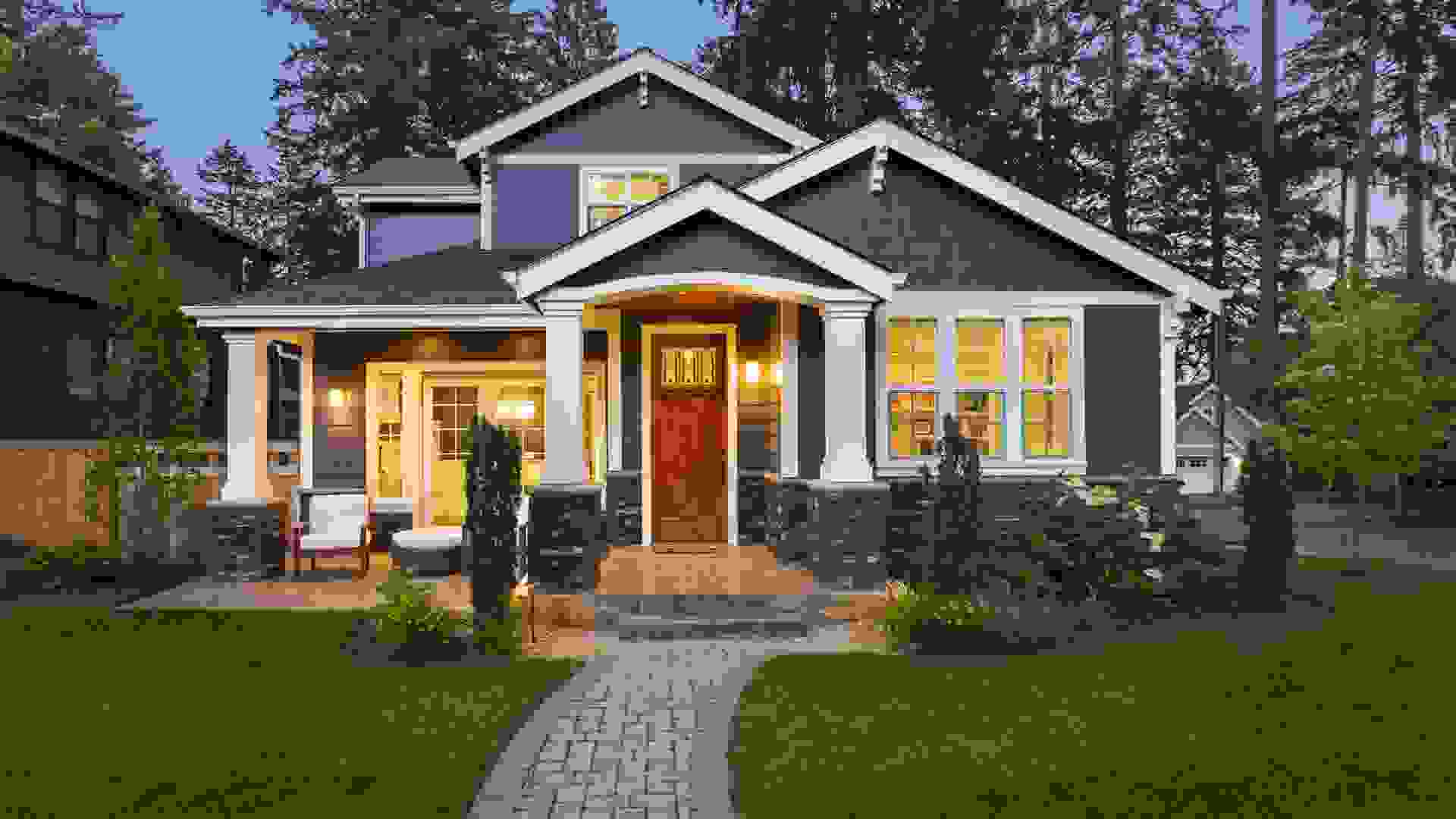 Make Your Money Work for You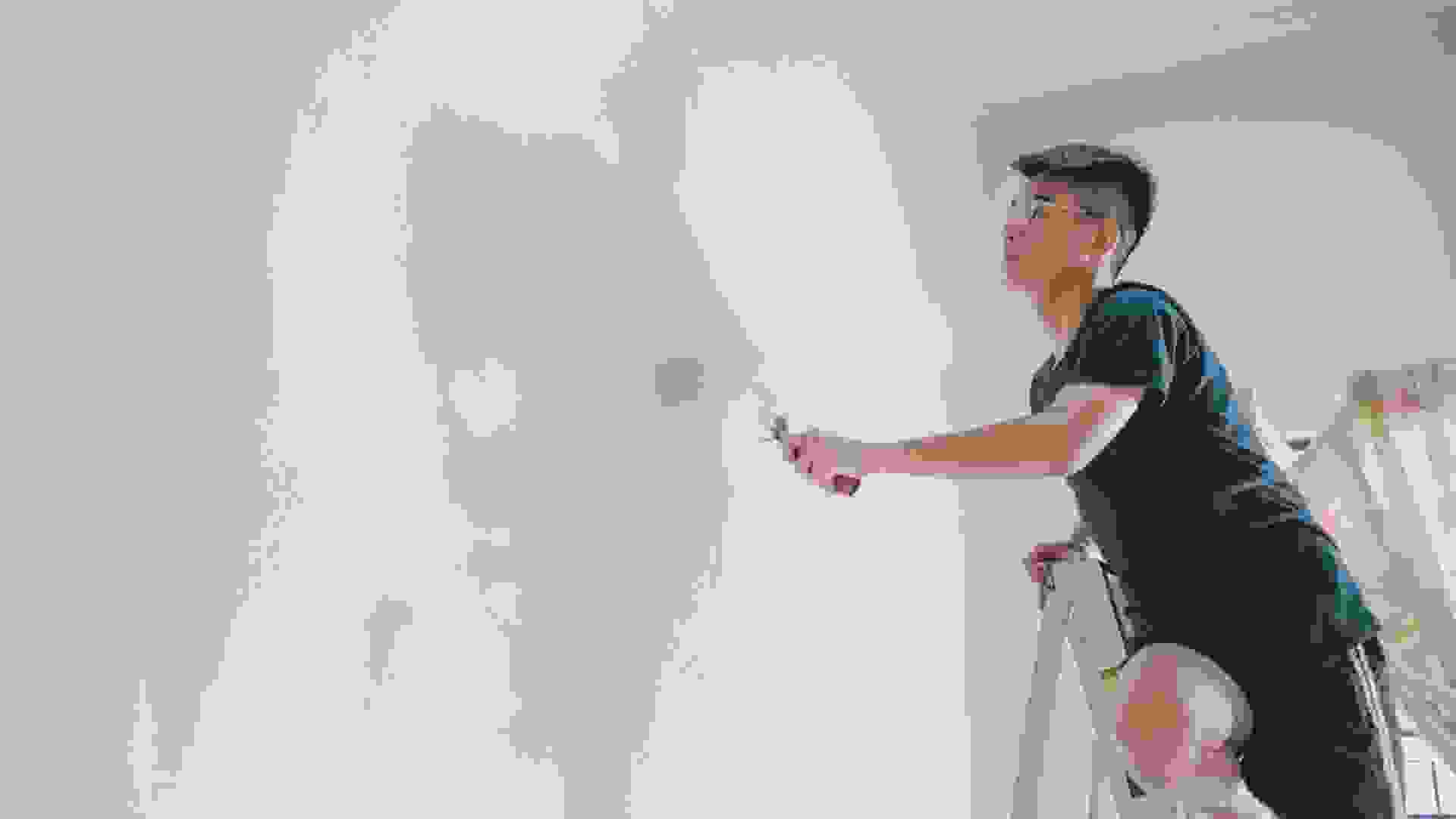 Apply a Fresh Coat of Interior Paint
Cost: $15-$50 per gallon, which will cover up to 400 square feet on average
Scuffed walls and the wrong paint tones can make any home feel dingy and dated, but a fresh coat of paint can do wonders for your home's value. According to HomeGuide, this improvement often gives you a 100% return on your investment.
Stick with light neutrals for best results. If eggshell or ecru aren't your thing, opt for a subtle gray with cool or warm undertones. And don't forget the trim work around walls, windows and staircases; a clean, crisp white shade of paint can instantly make your space feel cleaner and brighter.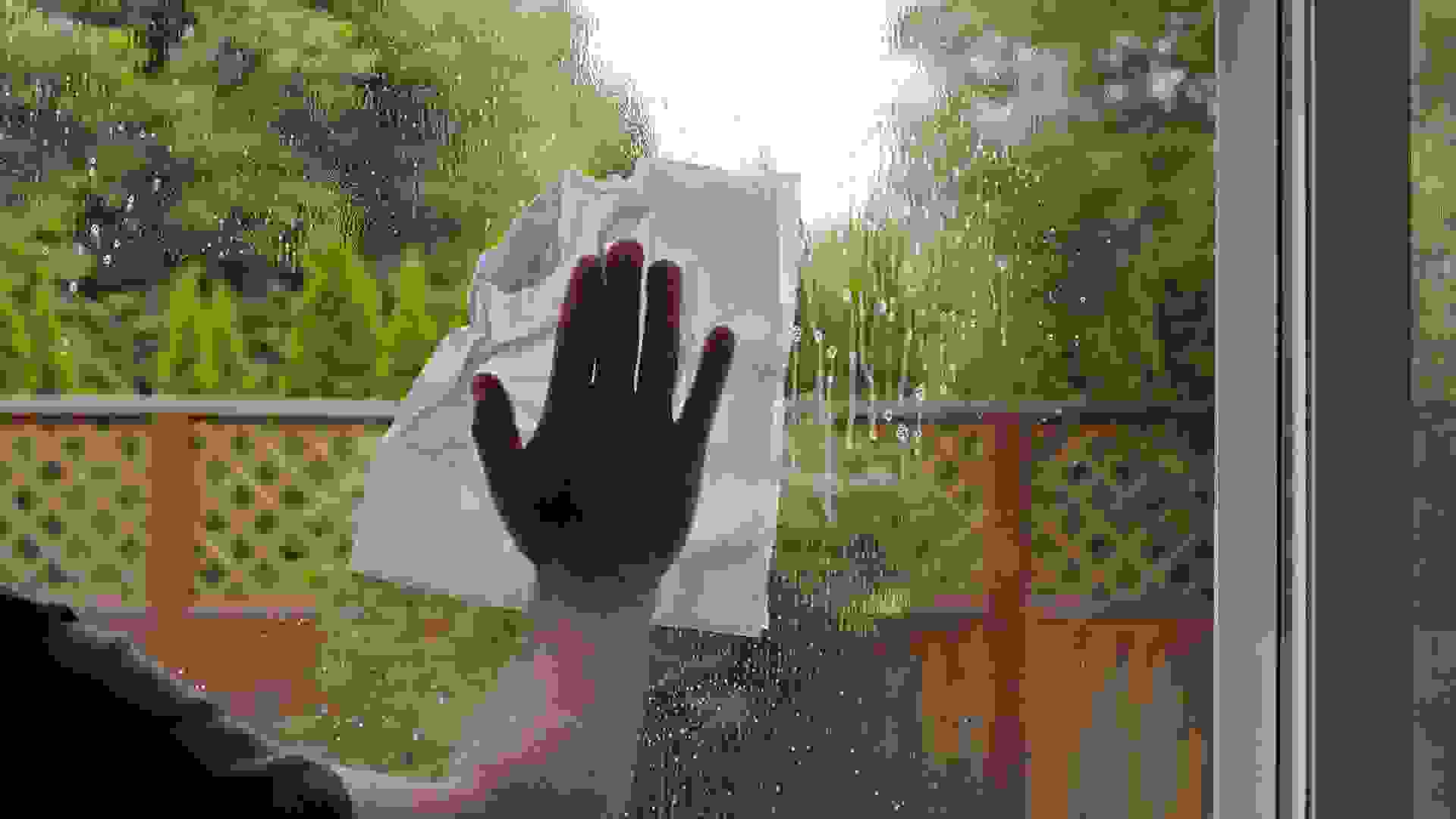 Invest In a Deep Cleaning
Cost: 11-22 cents per square foot
Even if you keep up with your basic house cleaning duties, you might be surprised by the difference a deep cleaning could make in your home's value. According to HomeLight's Top Agent Insights report for the second quarter of 2019, which surveyed 900 top real estate agents, a deep clean can increase your home's resale value by $1,728.
Deep cleaning involves washing light fixtures and ceiling fan blades, washing or vacuuming blinds, cleaning cabinet fronts, washing doors, double-scrubbing tub and shower tiles, vacuuming carpet crevices and wiping moldings, woodwork and window sills.
Find Out: 20 Insider Tips To Save Money on Every Part of Your Home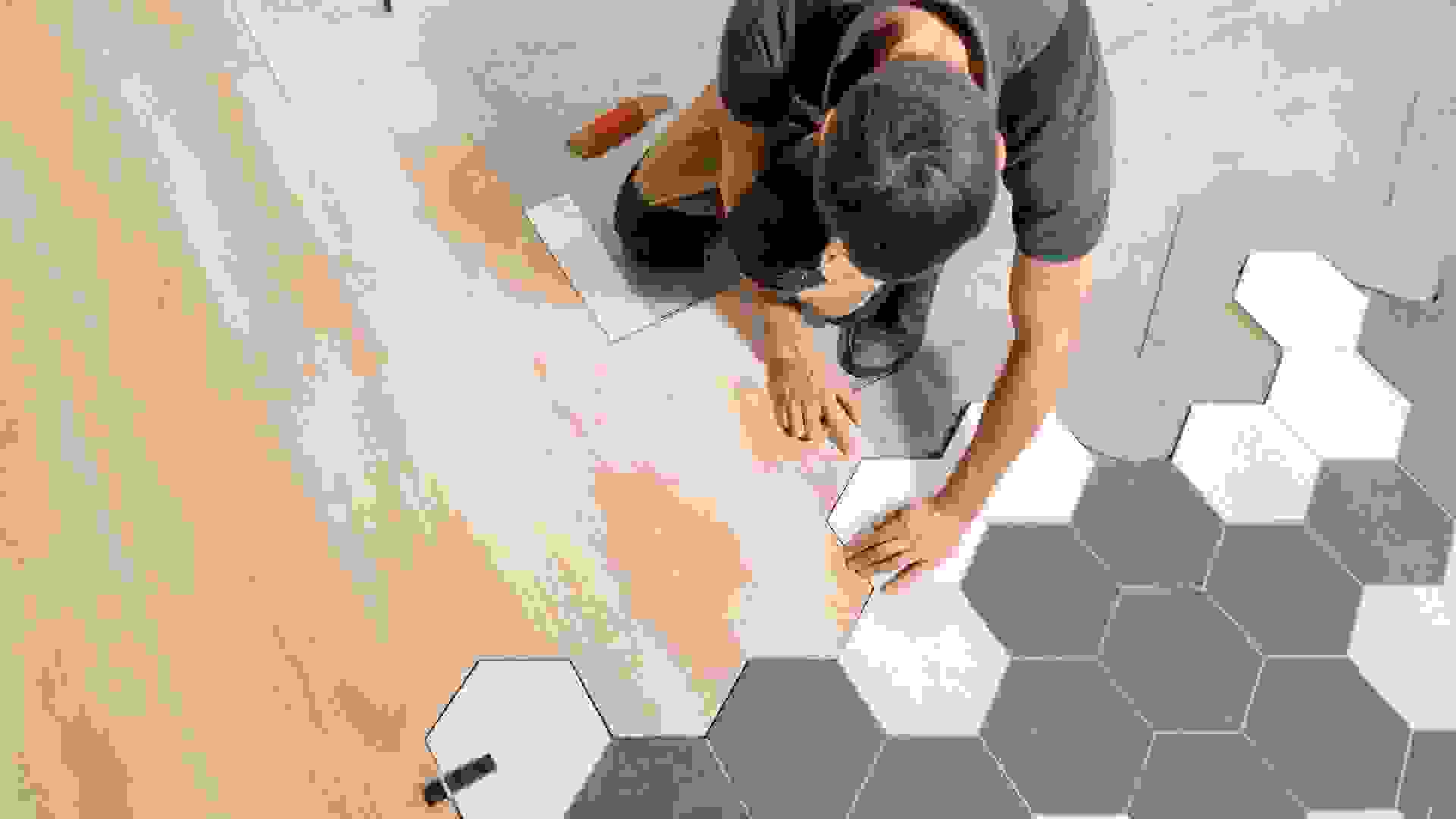 Update or Repair Flooring
Cost: $3 and up per square foot
If you're replacing your home's flooring, the cost per square foot will depend on the type of materials used. Carpet, ceramic tile, vinyl and porcelain tile are among the cheapest materials, while hardwood, engineered hardwood and laminate are among the most expensive, according to HomeGuide.
When it comes to adding value to your home, hardwood flooring is a clear winner. According to HomeGuide, you can expect to recoup about 70% of the cost you invest when you sell your home.
If you're repairing the flooring, hardwood refinishing runs $3-$4 per square foot, tile repairs for a few tiles could cost between $300-$500 and carpet repairs could be $25 per square foot.
Make Your Money Work for You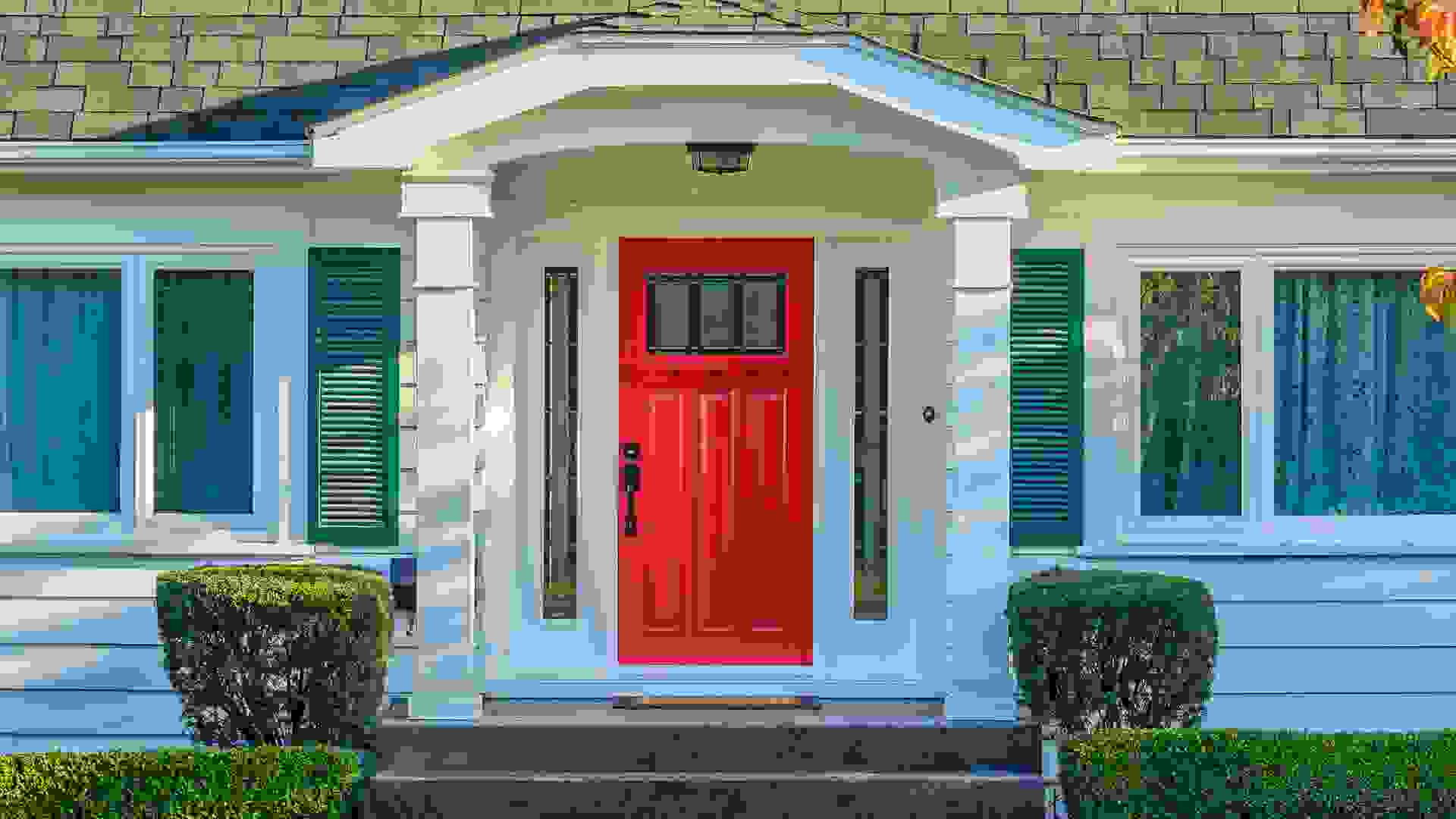 Paint Your Front Door
Your home's front door is a focal point and its color can significantly boost your home's resale value by thousands of dollars. Kerrie Kelly, an interior design spokesperson for Zillow, recommends adding a darker or brighter front door for curb appeal, reported USA Today.
The cost to paint an exterior door includes labor at $20-$50 per hour, so if you choose to do it yourself, your price will be considerably lower. The best paint to use for this application is 100% acrylic latex, which is durable, flexible and will repel grease, dirt and rust.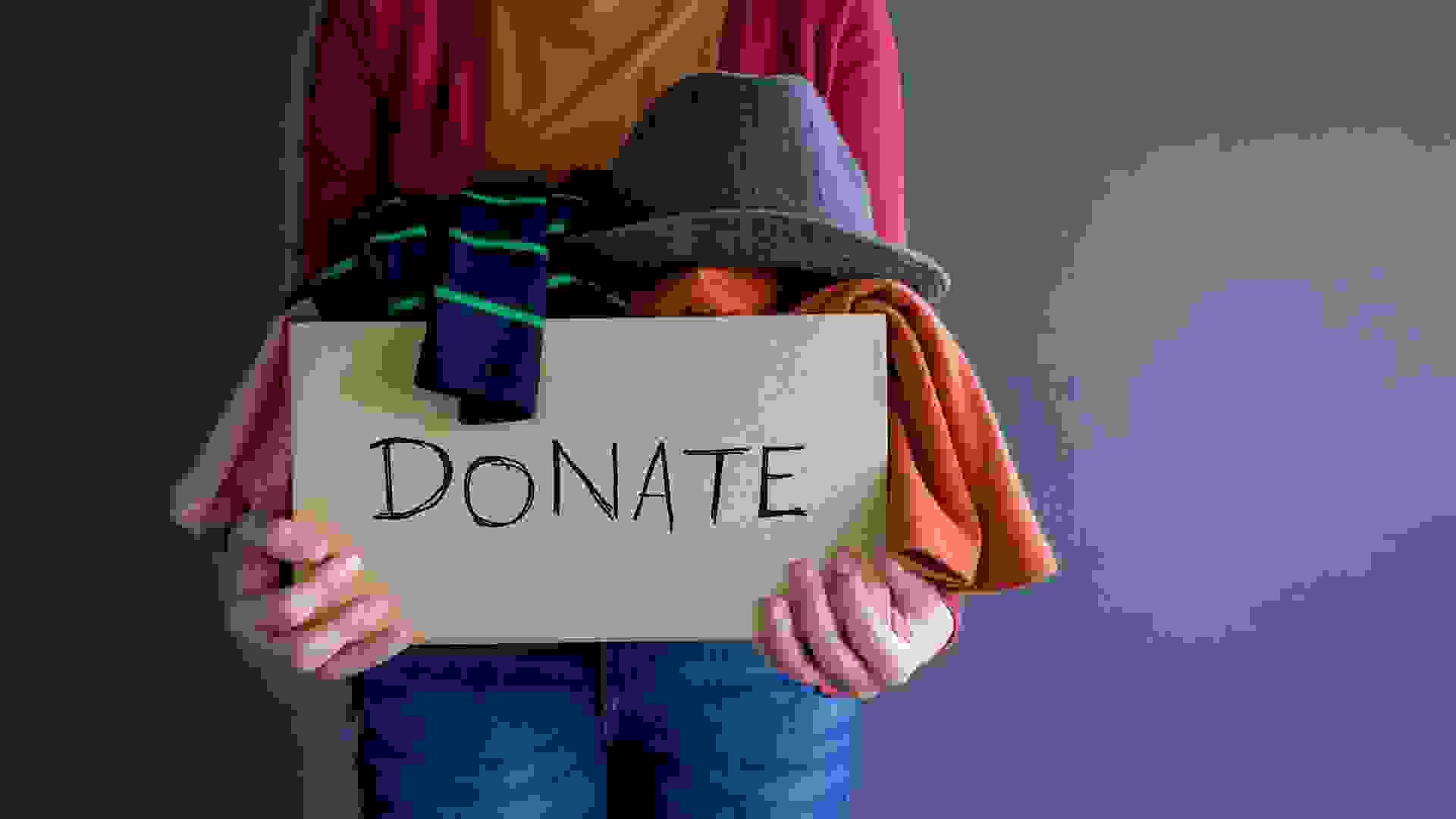 Clear the Clutter
According to the HomeLight survey, decluttering can increase your home's resale value by $2,584. If you don't want to pay up to $100 per hour for a professional home organizer, you can roll up your sleeves and do it yourself.
To make decluttering as simple as possible, sort items into piles: throw away, donate and keep. Find a place to put each item you want to keep, even if you have to invest in shelving or other storage solutions. Box up the items you want to donate and promptly drive them to the donation station, so they won't keep cluttering your home. Bag up the items for the trash and put them at the curb.
See: In Less Than a Decade, You Won't Be Able To Afford a Home in These Cities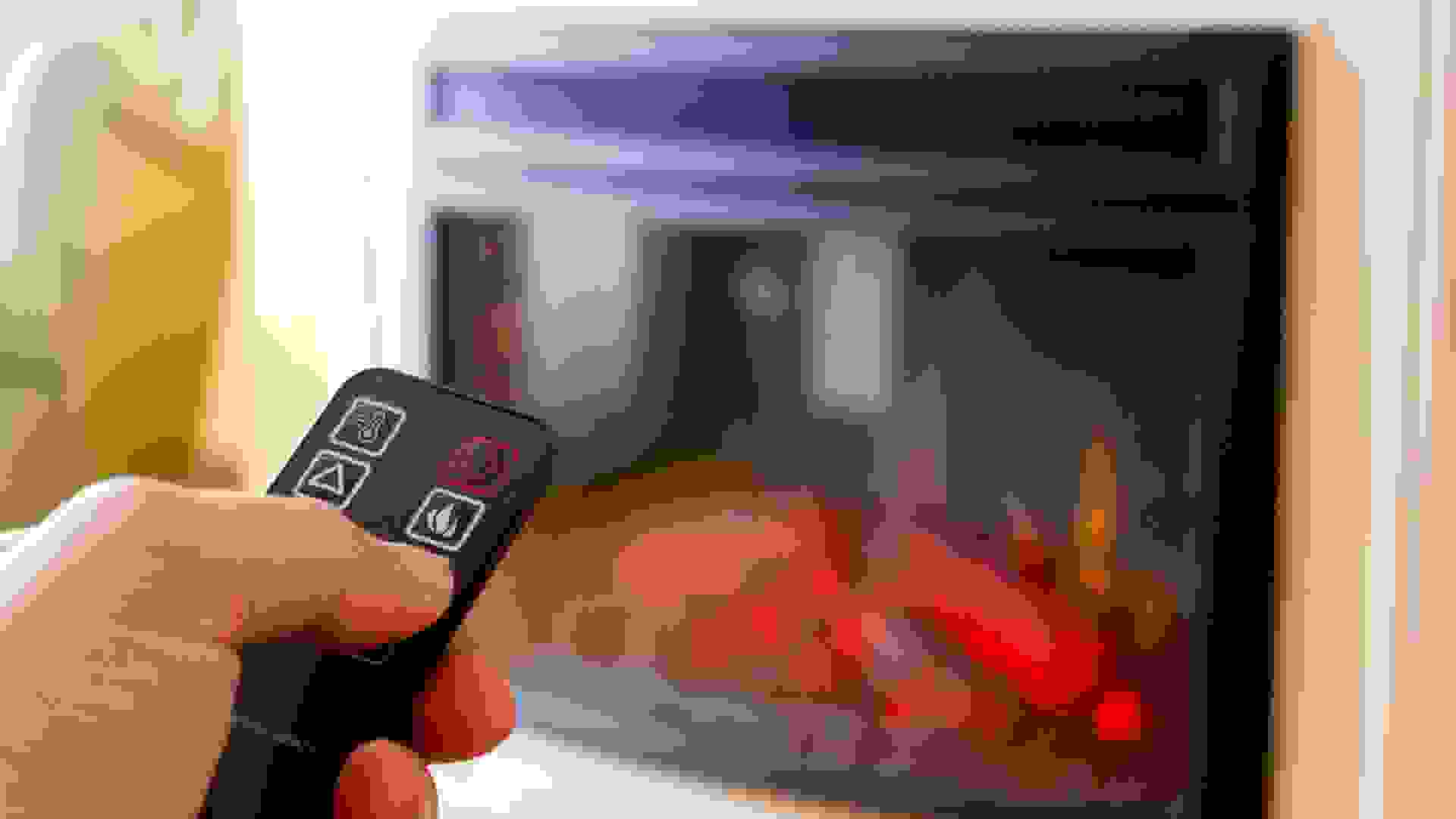 Add an Electric Fireplace
According to HomeGuide, real estate agents estimate that a fireplace can add $1,000-$4,000 to your home's value — no mason or chimney installation required. You can find a very aesthetically pleasing electric fireplace model — including a wall-mounted model — that doesn't require anything more than placing it where you want it and plugging it in.
Find Out: Why Paying for a Storage Unit Is Always a Terrible Idea
Make Your Money Work for You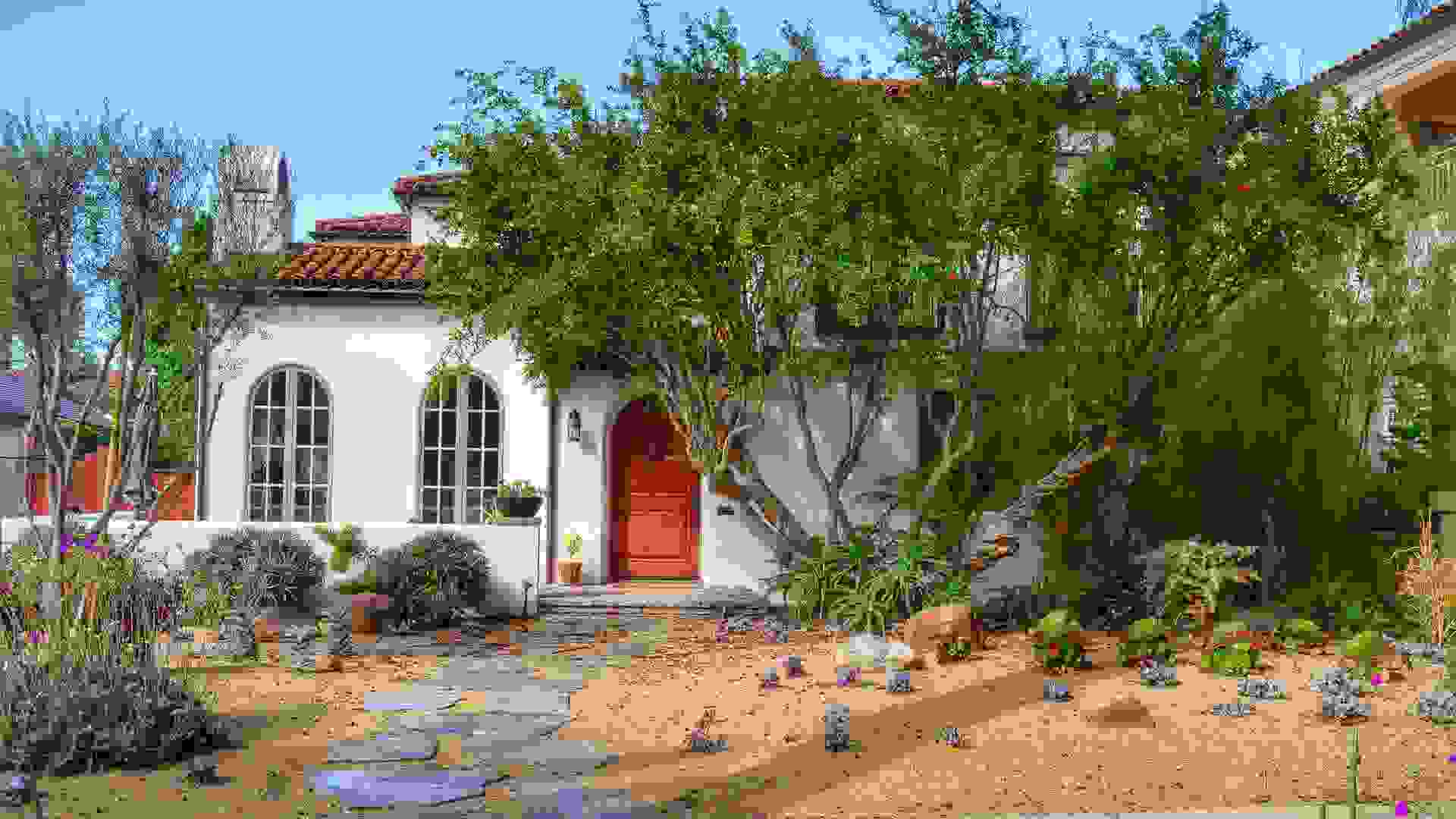 Add Some Curb Appeal Via Landscaping
According to a HomeLight's Top Agent Insights report for the second quarter of 2019, 94% of real estate agents said that buyers will pay more for a home with great curb appeal. And curb appeal can be as cheap as you like. For example, bags of mulch cost as little as $2 each and can really freshen up the look of your flower beds. While you're at it, you can add some shrubs or brightly colored flowers. Consult with an associate at your local garden center to find plants and shrubs that are native to your area, which will likely fare better and last longer than those that are not.
More: 5 Affordable Ways To Make Over Every Room in Your House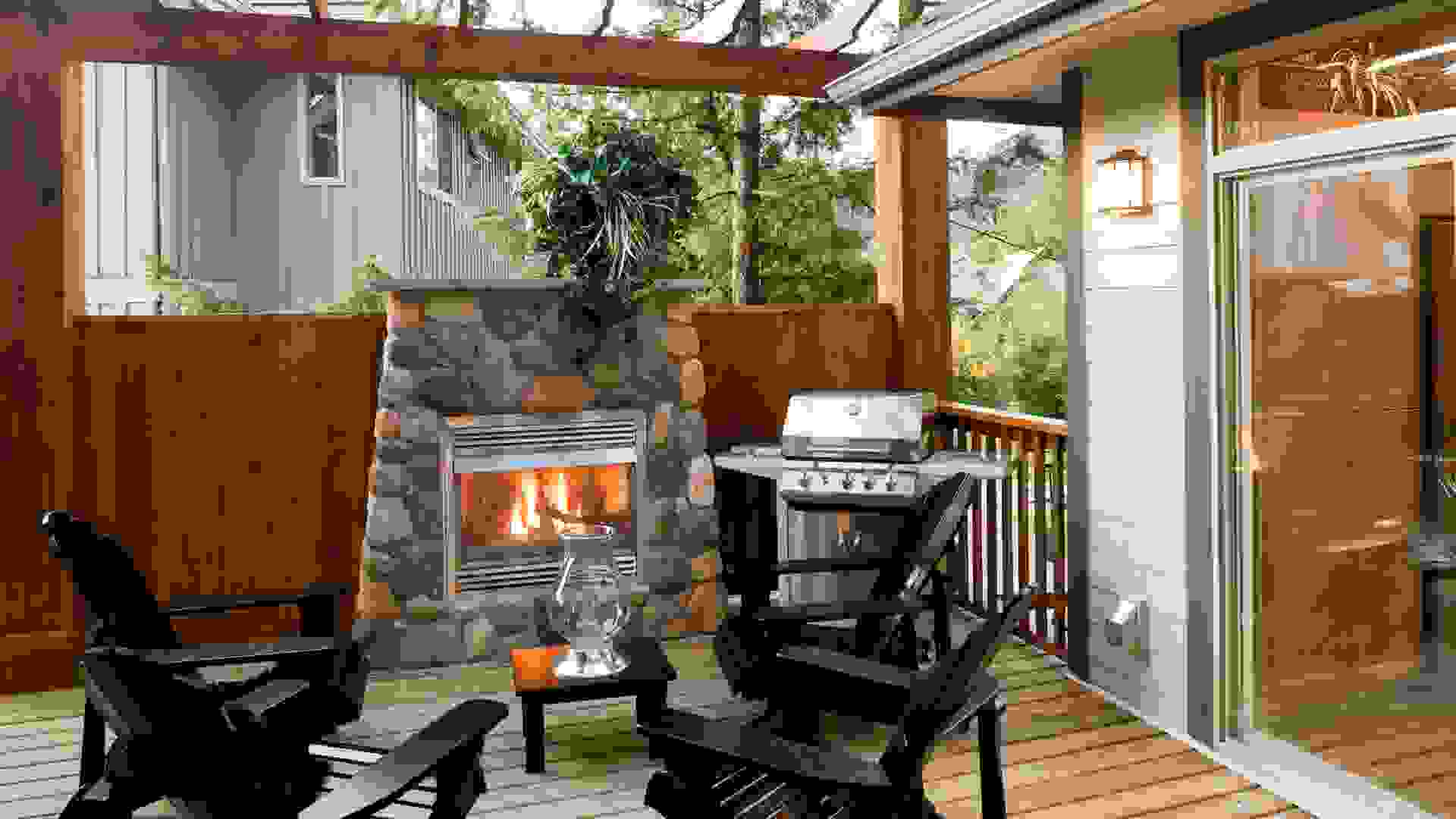 Build a Cover or Pergola Over Your Deck or Terrace
Cost: 70 cents to $1.30 per square foot
Pergolas add about 55% of their cost to your home's value, according to HomeAdvisor. This is because outdoor living spaces are in and a covered deck or terrace can allow you to spend more time outside because you'll be better protected from the elements.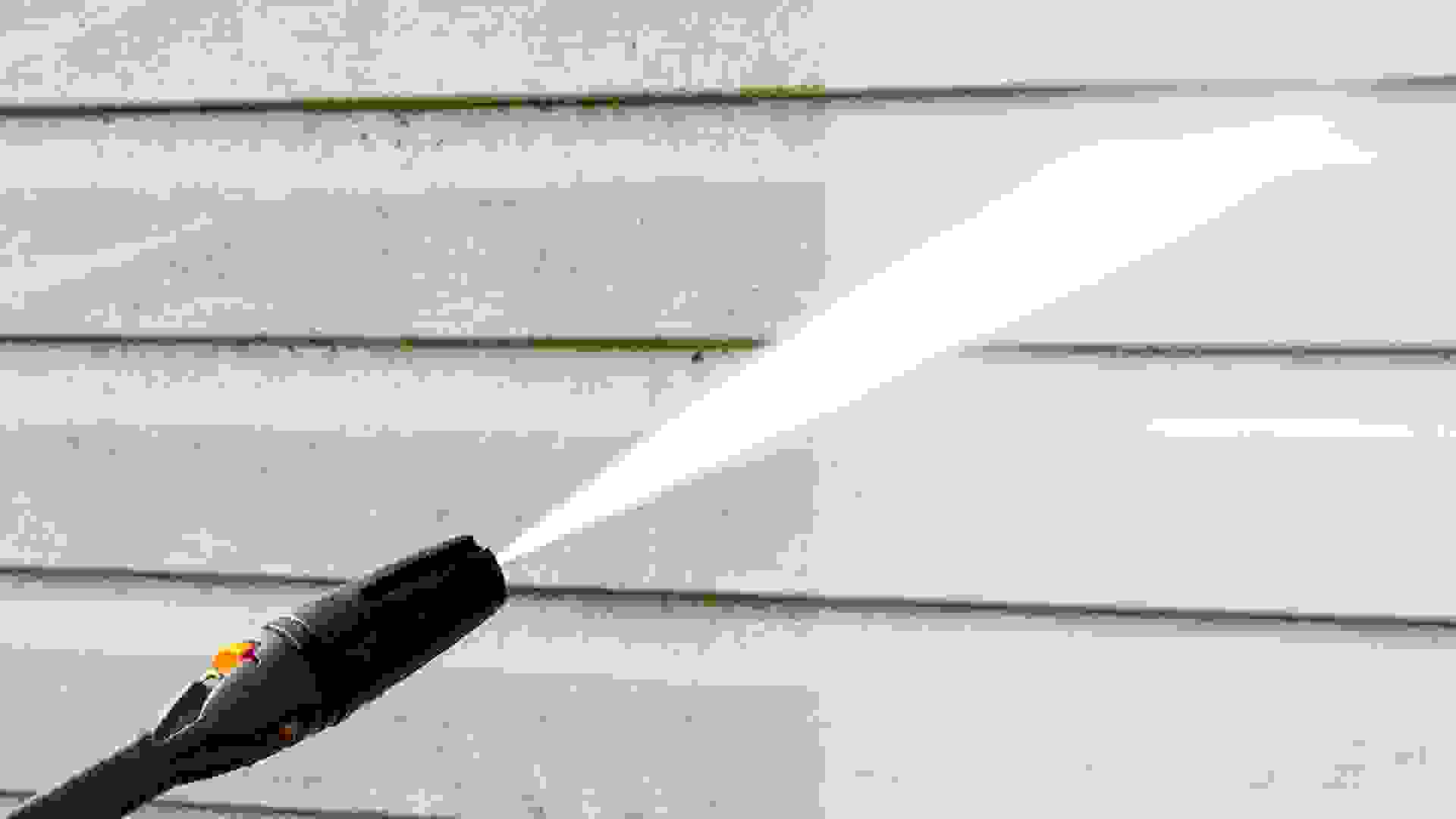 Invest In Power Washing
Cost: 35-77 cents per square foot
Unlike pressure washing, which uses only cold water, power washing uses hot water. Surfaces like your home's siding, deck, driveway, sidewalk, patio or fencing can all accumulate dirt, grease, grime, mold and mildew. Not only are these contaminants unsightly, which can make your home value suffer, but they also can cause damage to certain surfaces if they are left unchecked. And if you don't want to hire someone to power wash, you can also rent a power washer and do it yourself.
See: 26 Home Makeover Ideas That Each Cost Less Than $500
Make Your Money Work for You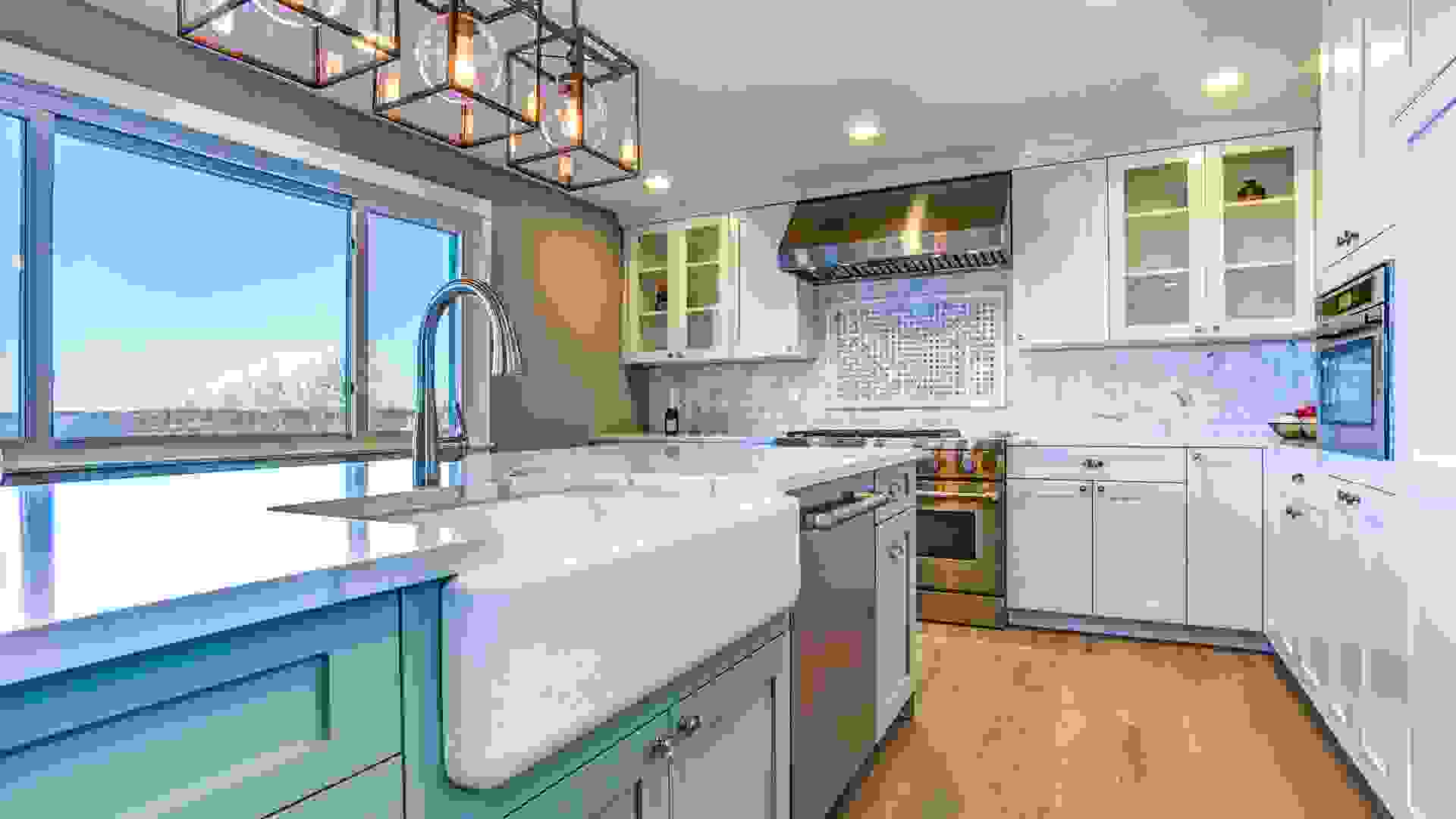 Install New Lighting
Cost: $50 to $350 for installation per fixture, plus the cost of fixtures
Broken, outdated or wobbly lighting fixtures do nothing to increase your home's value but replacing them can. For best results, choose energy-efficient LED fixtures that are the right size and style to complement the different rooms in your home. You can also consider adding under-cabinet lighting in your kitchen, which will add visual depth and interest to counter space. And for added appeal, replace dingy light switch and outlet covers.
More From GOBankingRates
Methodology: All costs, ROIs and increases in home value were sourced from HomeGuide, HomeAdvisor and HomeLight's Top Agent Insights report for Q1 and Q2 2019.
About the Author