6 Affordable Alternatives to Pricey Household Goods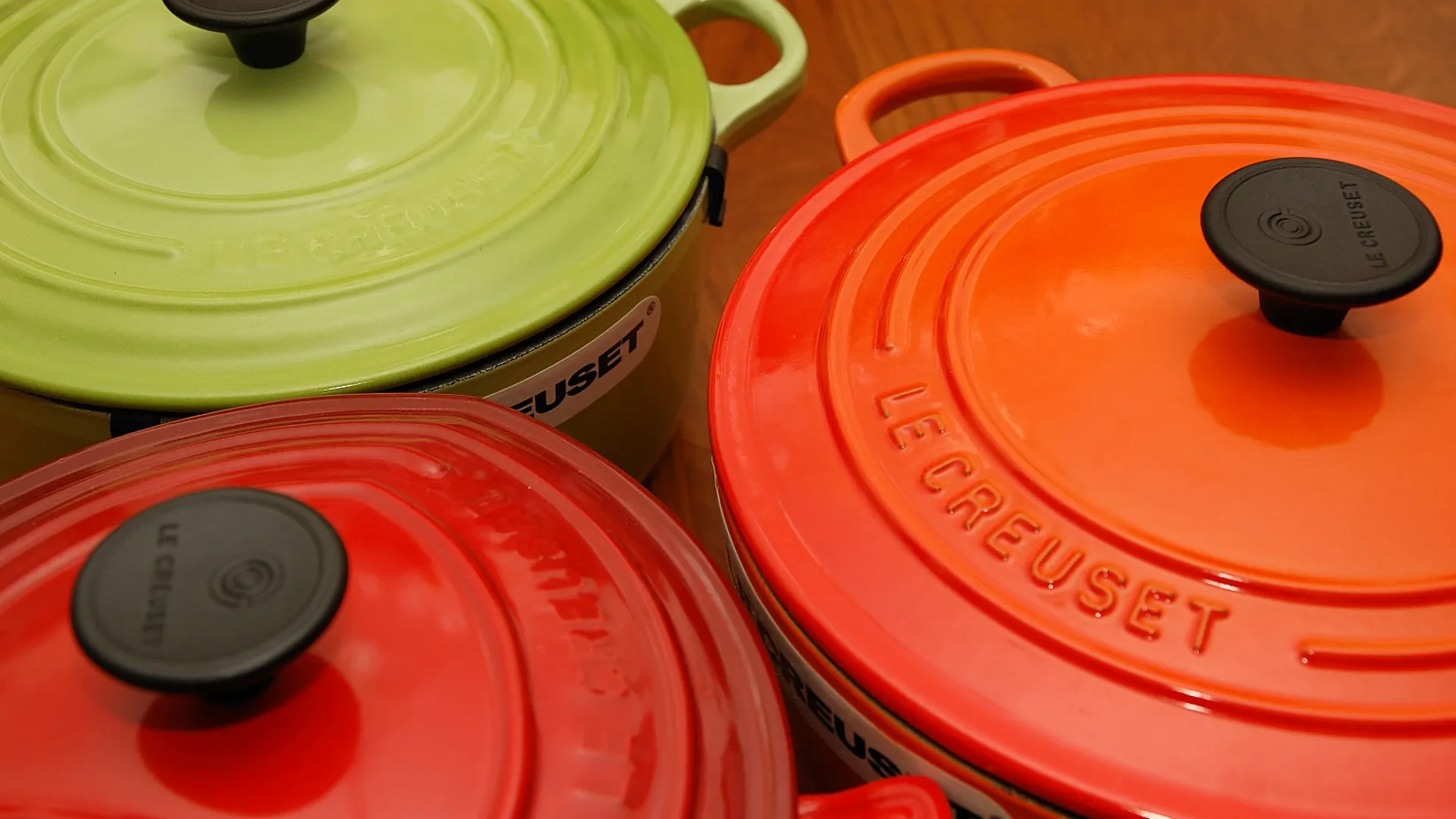 Cuisinart Chef's Classic Enameled Cast Iron 7-Quart Round Covered Casserole
The Le Creuset Signature Dutch Oven will set you back $370, but Cuisinart's version retails for a fraction of that at $115 (and it's often discounted even further on Amazon).
One New York Magazine writer tested six different Dutch ovens and compared their performance to the Le Creuset version, and concluded that the Cuisinart's performance came the closest. Plus, "it was also surprisingly stylish."
Bedsure Satin Pillowcases
Silk pillowcases are said to be better for your hair and skin, but they can be very pricey. The popular Slip brand sells a single queen-sized pillowcase for $89. What you're paying for here is the material — Slip pillowcases are made from pure mulberry silk. But you can get the same benefits from a polyester satin pillow, and you'll save a lot of money. Bedsure Satin Pillowcases have over 190,000 ratings on Amazon with an average star rating of 4 1/2 out of 5 — and they cost just $10 for two.
Read:
Make Your Money Work for You
Cleanblend Ultra Blender
Vitamix's 5200 Standard model blender costs a whopping $450, while you can buy the Cleanblend Ultra Blender on Amazon for less than one-third of the price at $130. Gizmodo gave the Cleanblend blender its stamp of approval as an alternative to the pricey Vitamix: "Part of what makes the Cleanblend such a pleasure to use is how simple it is. Simplicity is part of what makes the Vitamix 5200 so popular, too. With both the Cleanblend and the Vitamix 5200, you flip a switch, and it blends. You turn a knob, and it blends faster. It's great for a chef of any skill level."
Check Out:
Room Essentials Sherpa Bed Blanket
There's almost no better feeling than wrapping yourself up in a super-cozy blanket — but you don't need to spend a fortune to get said blanket. While Barefoot Dreams sells its signature CozyChic throw for $147, Target is selling a similar blanket for just $20. The Room Essentials Sherpa Bed Blanket comes in four colors and has a 4.6 out of 5-star rating.
"This is my favorite blanket ever," wrote one reviewer. "It's huge and light, but so soft."
BLACK+DECKER Powerseries Extreme Cordless Stick Vacuum Cleaner
When it comes to cordless stick vacuums, Dyson reigns supreme. Its V7 model is Wirecutter's pick for the best in the category — but it's expensive at $350. As an alternative, try one of Wirecutter's "budget" picks — the BLACK+DECKER Powerseries Extreme Cordless Stick Vacuum Cleaner. The vacuum costs $149 — less than half the price of the Dyson — and is highly rated on Amazon.
See:
Bear Mattress
Tempurpedic's TEMPUR-ProAdapt mattress promises to provide advanced pressure relief — and while it may be good for your back, it's not great for your wallet with a price of $2,999 for a queen. Parade recommends the Bear mattress as a less-pricey alternative. According to Parade, "Its memory foam is infused with graphite that creates a breathable, heat-removing sleeping surface that disperses body heat to keep you cool. The Bear also earned high marks in spine alignment, and provides enough pushback to keep your spine propped up in its natural posture." And at $822, it's a steal compared to the Tempurpedic version.

BEFORE YOU GO
See Today's Best
Banking Offers