6 Best Renters Insurance Providers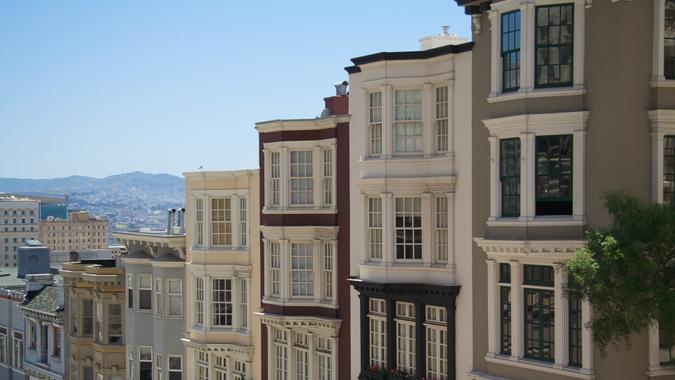 Gary Denham / Flickr.com
You want to protect your belongings in a rental property against theft, loss or destruction, and a renters insurance policy is the way to do it. Whether you are renting a home or an apartment or living in a college campus dorm room, finding affordable coverage at a reasonable price can be challenging. Renters insurance may sound like just another rental expense, but it can save you money in the long run.
This article compares six insurance companies to help you choose the right one for you.
Why Should You Get Renters Insurance?
Imagine returning home from a nice dinner out only to find your apartment has been broken into. Everything is in disarray, and your television, your laptop and your grandmother's silverware have been stolen.
Or what if you're having a party and one of your guests is injured while visiting your home? If a lawsuit arises and you need to cover medical costs, that gets expensive without insurance coverage.
If you get a renters insurance policy before any of these scenarios happen, you and your personal property will be covered in the event of damage, theft or on-property injury.
Make Your Money Work for You
According to a 2018 survey by global renters insurance provider Assurant, nearly 45% of the respondents revealed that they had no renters insurance protection. This is a surprising statistic considering the relative affordability of renters insurance.
The Insurance Information Institute reported that in 2018, renters paid an average of about $179 annually for complete renters insurance coverage.
Understanding Renters Insurance
Renters insurance is a type of property insurance that covers a renter's personal property in the event of a loss. Renters insurance provides policyholders with financial protection that can replace their belongings such as clothing, furniture and other valuables in case of damage, fire, theft and other liabilities.
There are typically three general types of renters insurance that provide financial protection for your personal belongings if your apartment catches on fire or is broken into:
Personal property
Liability
Do You Really Need Renters Insurance?
By law, you as a tenant are not required to carry renters insurance to protect your liability and personal belongings. However, property owners or landlords can legally require you to purchase renters insurance as a term of your lease agreement.
Make Your Money Work for You
Still Not Sure?
If you still don't know whether to purchase rental insurance or not, ask yourself these questions:
What if I became legally responsible for damages to the property I rent?
How much are my personal belongings worth?
What would I do if someone were injured in my apartment and filed a legal claim against me?
If my personal belongings were destroyed in a fire, would I be financially able to replace them?
Even if you aren't required to buy renters insurance, you may not want to dismiss the idea completely. You could benefit from renters insurance if you rent a house, an apartment or even a room in any type of domestic dwelling.
Best Renters Insurance Providers
We compiled data from different renters insurance companies based on price and rating on AM Best's insurance ratings scale. AM Best is one of the many trusted companies that rate the financial strength of insurance companies. From the data, we evaluated, compared and chose six of the best renters insurance providers.
The following chart shows a quick comparison of the six best renters insurance companies and our top picks in terms of average monthly cost and AM Best's financial rating. This rating can help you determine which renters insurance company is the best fit for you.
Make Your Money Work for You
| Renters Insurance Provider | Sample Average Cost Per Month | AM Best Rating |
| --- | --- | --- |
| Geico | $12 | A++ |
| Liberty Mutual | $15 | A |
| State Farm | $16 | A++ |
| Progressive | $19 | A+ |
| Nationwide | $20 | A+ |
| Farmers | $22 | A+ |
Cost-to-Value Comparison
To get sample monthly quotes, we entered data for two adults renting a two-bedroom, one-bathroom apartment in Baltimore. Here's how they compare in terms of cost value and types of coverage. The lists of coverages are not all-inclusive, but they show some commonly covered items and protections that each renters insurance company provides.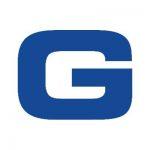 Geico
Average monthly cost: $12
Protection against: Fire, vandalism, theft, water damage, visitor injuries, smoke damage, windstorm
Coverage: Medical expenses, legal fees, accidental property damage, furniture, clothing
Geico also offers a special jewelry insurance policy for valuables such as diamonds, wedding rings and engagement rings. This jewelry insurance policy is separate from Geico's renters insurance coverage.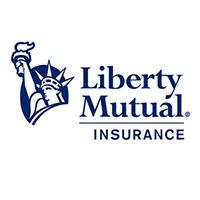 Liberty Mutual
Average monthly cost: $15
Protection against: Fire, tornado, earthquake damage, accidental damage, water damage, visitor injuries, smoke damage, windstorm, damage from aftershocks
Coverage: Temporary living expenses, jewelry, furniture, electronics, clothing, valuables up to a certain amount
Liberty Mutual offers a variety of customized renters insurance coverage options for as low as $5 per month. Standard coverage pays the actual cash value of your covered personal property and replaces it in the event of loss. The coverage also helps pay for medical bills if someone is injured while at your residence.
Make Your Money Work for You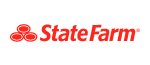 State Farm
Average monthly cost: $16
Protection against: Fire, vandalism, theft, water damage, smoke damage, falling objects, vehicle impact
Coverage: Medical expenses, legal fees, accidental property damage, furniture, clothing
State Farm
has special coverage limits that apply to certain types of personal property, including boats, collectors' items, business property, securities, furs and firearms.

Progressive
Average monthly cost: $19
Protection against: Fire, vandalism, theft, tornadoes, water damage, jewelry (requires additional coverage)
Coverage: Clothing, furniture, electronics, appliances, tools
When you start your renters insurance policy quote with Progressive, it will apply each of your
qualifying discounts
as you go to save you time and money. You save an average of 3% on your auto insurance if you bundle it with a Progressive renters insurance policy.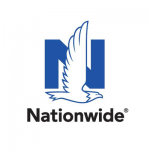 Nationwide
Average monthly cost: $20
Protection against: Theft, water backup damage, natural disasters, bodily injuries
Coverage: Personal property, personal liability, medical payments and liability, loss of property use
You can obtain a customized renters insurance policy quote from Nationwide on its website, by calling its toll-free phone number, or by visiting a local agent in person. Nationwide is on the higher end of this list for monthly cost of coverage. Factors that can affect your premium are where you live; the size, condition and age of your residence; and the value of your possessions.
Make Your Money Work for You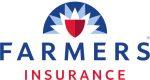 Farmers
Average monthly cost: $22
Protection against: Fire, vandalism, theft, water damage, visitor injuries, smoke damage, wind damage
Coverage: Injury to others at your residence, accidental property damage, furniture, electronics repair or replacement, temporary living expenses
Farmers renters insurance policies help cover the cost of temporary living expenses such as a hotel room and meals if you can't live in your rented space because of a fire, flood or other natural event. Farmers also offers renters insurance discounts if you have multiple policies, are a nonsmoker, or have an installed security alarm or fire alarm.
Takeaway

No matter what size accommodations you are renting, your landlord's insurance policy only goes so far. Your renters insurance will have to pick up the slack from there. If your clothes, fine jewelry, furniture or important documents are destroyed due to a fire or vandalism, your renters insurance policy could possibly become the best purchase you ever made.
What Do You Need To Get a Quote?
Now that you have an idea of what types of renters insurance coverages are available to you and at what cost, here is a simple checklist of items you'll need to get a quote and find the best renters insurance policy for your needs.
To help determine your coverage, policy cost and deductible, you'll need to provide your:
Full name
Date of birth
Email address
Number of people living in the residence full time
To get the most accurate quote, you'll need to provide information about your residence's safety features and fire protection, your insurance claims history, and any additional protections you have. Some of this information may include:
Fire extinguishers, sprinkler systems, smoke detectors, burglar alarms, deadbolt locks
Distance to the nearest fire station
Insurance claims for losses made in the past three years
Name of your current or most recent insurance provider
Dates of your last coverage
Items that may require increased coverage (jewelry, computers, etc.)
If you don't have all of the items and information in front of you when you begin your quote process, don't worry. Renters insurance provider websites allow you to save your quote and come back to finish it later. Most of them will even send you a reminder email to do so.
Our in-house research team and on-site financial experts work together to create content that's accurate, impartial, and up to date. We fact-check every single statistic, quote and fact using trusted primary resources to make sure the information we provide is correct. You can learn more about GOBankingRates' processes and standards in our editorial policy.