9 Easy Ways To Update Your Home for $20 or Less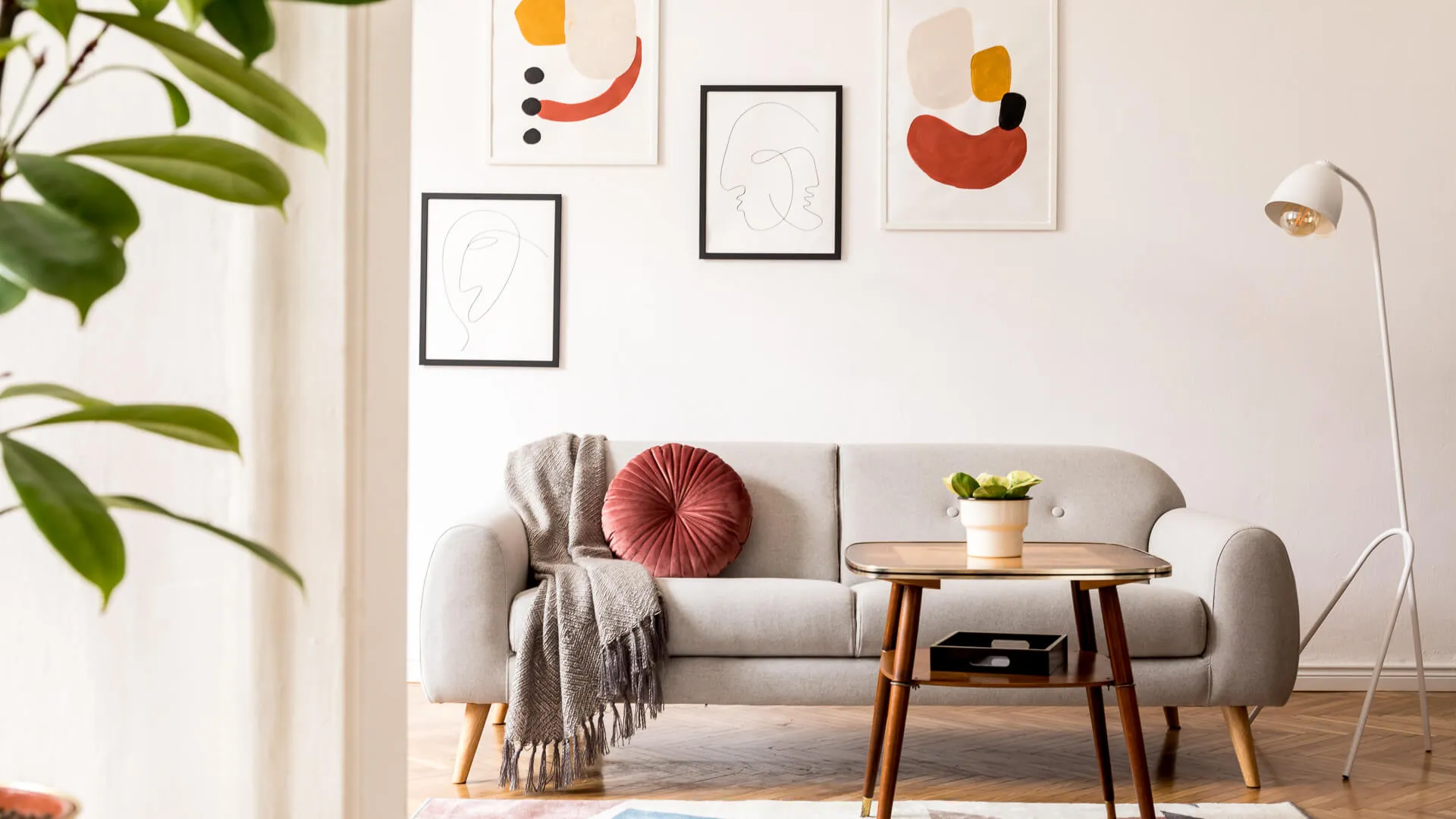 While a major renovation project can set you back tens of thousands of dollars, there are way more affordable ways to give your home a new look.
Here are some ideas for upgrading your home that will cost just $20 or less.
Invest in New Decor and Accessories
"Whether it's using books for decor or finding a new art piece, accessories can make a [room] feel totally new," said Yasmine El Sanyoura, home designer at Opendoor.
You can find affordable home decor at places like Target and HomeGoods.
Rearrange Your Furniture
Moving around the layout of your furniture can instantly make a room look and feel different, and this is an upgrade you can make at no cost.
Change Out Your Throw Pillows
Switching out your throw pillows can give your living room or bedroom a new look.
"Throw pillows are magical," said Lisa Modica, interior designer and owner of Cherry Tree Interior Design. "Grab some in a few colors and patterns that match your color palette in your room, fluff them on your sofas and chairs, and you're set."
Make Your Money Work for You
DIY Art
If you're artistically inclined, consider painting a mural on a blank wall or DIYing your own canvas art. You can find plenty of inspiration on places like Pinterest.
Opt for Thrifted Furniture
Thrifted furniture can be pricey, but you can also find gently used furniture that people are giving away for free. Check places like Craigslist and Facebook Marketplace for furniture steals.
"When you're shopping for used furniture, there are a few things to keep in mind," said Dan Wiener, founder of Homedude. "First, make sure the furniture is in good condition. Second, make sure the furniture is the right size for your room. Third, make sure the price is right. And fourth, make sure the style of the furniture matches your home décor. Often, gently used furniture can be found at a fraction of the price of new furniture."
Add a Chic Throw Blanket
Throw blankets instantly add warmth and dimension to a room. You can find affordable throws at Walmart and Target.
Bring in Some Greenery
"Plants are an inexpensive way to upgrade your living spaces," said Stefan Bucur, founder of The Rhythm of the Home. "They add fresh greenery and a lively presence."
You can find small- to medium-sized houseplants at affordable prices at places like Trader Joe's and Home Depot. Faux greenery is often even cheaper, and you can find small fake plants for $20 or less at Target.
Declutter and Organize
A thorough decluttering session can make a space look refreshed, and it doesn't cost a thing.
"A cluttered area always looks less impressive than an organized area," Bucur said.
Restyle Your Bookshelf
Bookshelves can make a statement — or they can just look messy. Consider restyling your bookshelf by arranging books by color, and adding small affordable decorative pieces to tie everything together.
More From GOBankingRates