How Does the US Compare to Other Countries When It Comes to Energy Bills?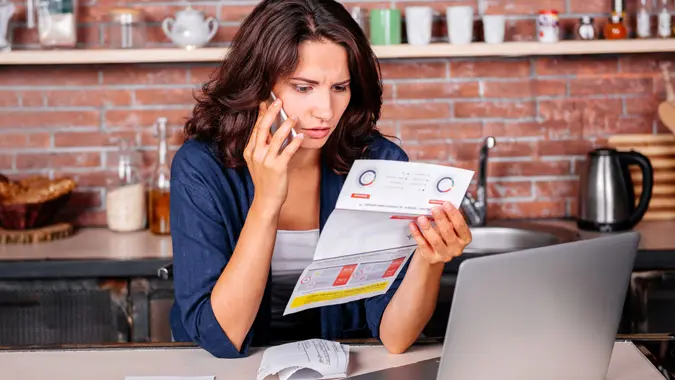 ©Shutterstock.com
Sometimes it can seem as though the United States stands alone with its increasingly high energy bills. In February 2022, The New York Times reported that coal use was reaching record highs worldwide as oil and gas prices continued soaring. 
Retirement At Any Age: Get Retirement Tips That Fit Every Stage of Life
Learn More: If Your Credit Score Is Under 740, Make These 4 Moves Now
Unfortunately, there's no continent or country for which one could "escape" in order to avoid spiking utility prices. The June 2022 "Global Economic Prospects" report from World Bank Group outlines how the Russian invasion of Ukraine disrupted global energy markets, leading to the biggest surge in crude oil prices since the 1970s.
While we keep our fingers crossed that the high numbers eventually decline, let's see how other countries are faring with their respective energy markets.
United States
After a scorching hot summer with triple digit temperatures, the U.S. is bracing itself for a cold, expensive winter. The U.S. Energy Information Administration (EIA) stated in the new Winter Fuels Outlook that most U.S. households will spend more money on energy this winter than last year.
Make Your Money Work for You
The Winter Fuels Outlook states almost 90% of U.S. homes are heated by natural gas or electricity. Retail prices for wholesale heating oil are anticipated to rise due to low inventories, low imports and limited refining capacity. Propane prices, meanwhile, are only expected to fall by 2% in winter 2022.
Take Our Poll: Are You Struggling To Keep Up With Your Utility Bills?
United Kingdom
A troubled winter is ahead for United Kingdom residents. In August 2022, CNBC reported consumer energy bills could rise as high as 80% in the UK.
The news has since grown more dire in the passing months. CNN reported UK utilities company National Grid Group (NGG) has warned UK households and businesses they could, in a worst-case scenario, face three-hour power cuts this winter. The power cuts are attributed to a combination of cold weather, low wind levels, gas shortages and the inability to import electricity from Europe.
To combat this potential risk, the UK government could award oil and gas companies more than 100 new licenses to drill for oil in the North Sea.
Make Your Money Work for You
Germany
Racing ahead of the winter energy crunch, BBC News reported the German government has approved energy-saving measures to limit the use of lighting and heating in public buildings. These new measures aim to reduce gas usage by 2%, reducing Germany's dependency on Russian gas.
Germany, which previously received 55% of its gas from Russia, has scaled back to 35%. Reuters reported France is preparing to send gas to Germany in October.
Canada
Some are criticizing Canada's public utilities for not doing enough to prepare for electricity demand as it continues to soar. 
While the Canadian federal government is committed to achieving a net-zero grid by 2035, policy experts claim there's a "massive disconnect" between the country's spending plans and energy use forecasts.
China
Winter arrived early in China in 2021, with Reuters reporting China thermal coal prices had hit a record high and the country scrambled to stock up on coal. 
So far in 2022, Reuters reports China's liquefied natural gas (LNG) importers will stay out of the spot market during the upcoming winter season. With a lowered demand, China will slash winter gas purchases and be in a position to offer reductions to hard-hit Europe.
More From GOBankingRates
Make Your Money Work for You