How To Know If It's Worth It To Do a Major Remodel

8 min Read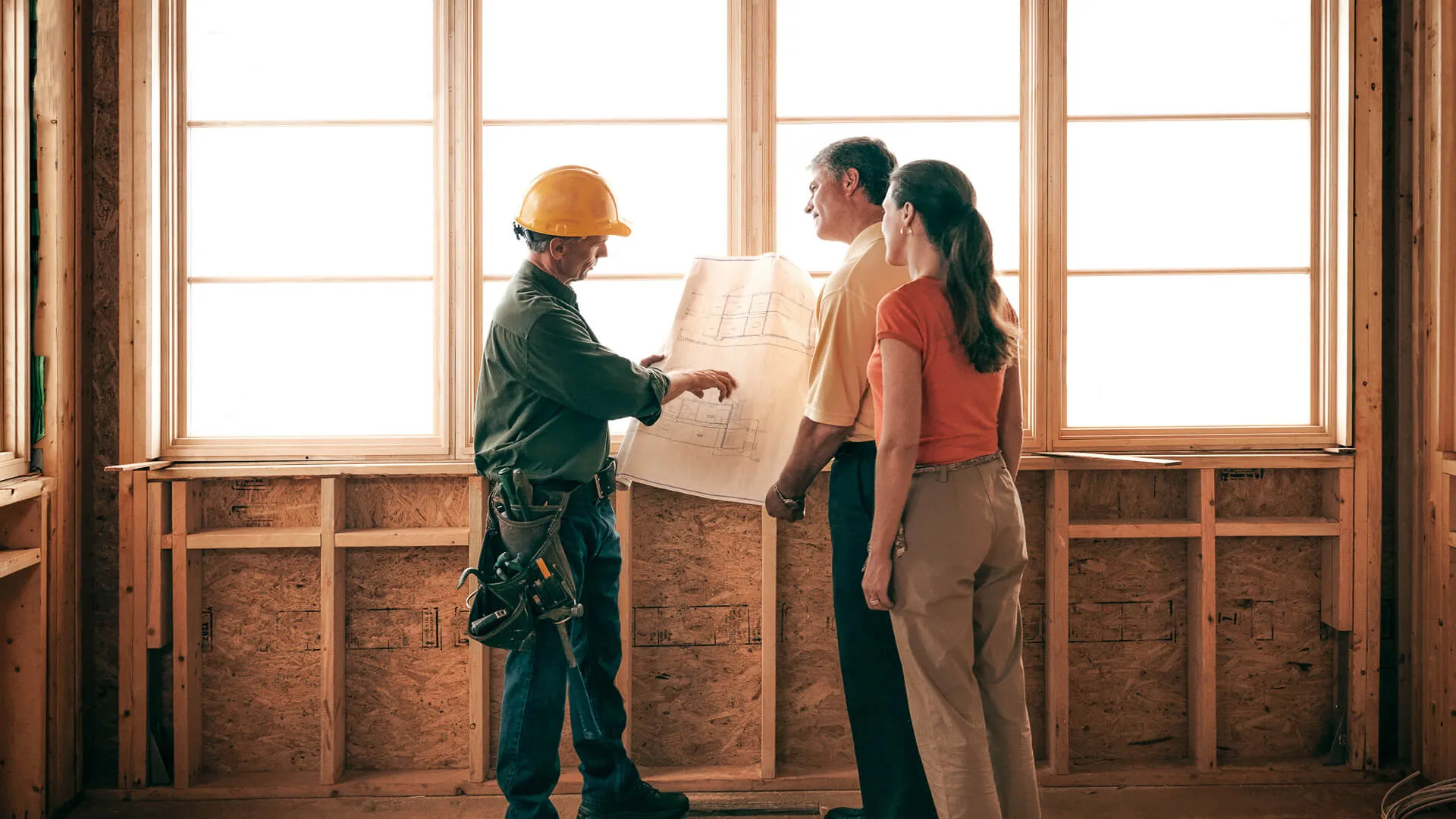 Once upon a time, your current house was great, but it's no longer working for you. Whether you've outgrown it or it needs major updates, something has to be done.
See: 26 Home Makeover Ideas That Each Cost Less Than $500
Prepare: Renovations To Make — and Skip — Before Selling Your Home
Generally speaking, you like your home and its location, so you're interested in exploring renovation possibilities. However, you're also open to buying a new house — though possibly a bit hesitant, given the current white hot housing market — if making updates isn't worth your time and money.
"Consider what homes in your area are priced at that have what you need," said Jeff Shipwash, founder, Shipwash Properties LLC, based in Knoxville, Tennessee. "If these homes are in a price range that will not affect your monthly mortgage payment by a drastic amount, I would strongly consider this option."
See: Home Renovations That Will Pay You Back
This is due to the fact that making lengthy, time-intensive updates to your home can be taxing.
"Remodeling a home can become a major headache," he said. "You are living in a construction zone after all."
Essentially, Shipwash said it's best to figure out what you need done and determine the project cost to decide if it makes financial sense to go ahead with it or just purchase a new home.
Here's a look at 10 common updates homeowners want or need to make to their residence, along with the average price for each. Use this as a guide to help you decide if it's best to stay or go.
Last updated: Aug. 31, 2021
Make Your Money Work for You
Bath Remodel
Your current bathroom is seriously dated and you can't take it anymore. While you're fine with the size of the space, you want to replace about everything in the room.
The average cost of a mid-range bathroom remodel is $24,424, according to the Remodeling magazine 2021 Cost vs. Value report. This includes a ton of updates to a 5-by-7-foot space, such as replacing all fixtures to include a 30-by-60-inch porcelain-on-steel tub, a new vanity, installing a ceramic tile floor, hanging vinyl wallpaper and more.
Major Kitchen Remodel
A kitchen is the cornerstone of a home and yours isn't cutting it. Whether the layout is bad, dated or both, you need to make some big changes.
The average cost of a midrange kitchen remodel is $75,571, according to Remodeling magazine. This features a slew of updates to a 200-square-foot space, such as creating a functional layout, adding a 3-by-5-foot island; replacing all appliances; installing new flooring; painting the walls, trim and ceiling, and more.
Master Suite Addition
Your current home doesn't have a master suite — or it's seriously subpar — and you're ready to upgrade. Building a 24-by-16-foot master suite over a crawlspace costs an average of $156,741 for a mid-range addition, according to Remodeling magazine.
This includes many coveted features, such as a walk-in closet/dressing area, freestanding soaker tub, separate 3-by-4-foot ceramic tile shower and more. Of course, the remodel won't be nearly as extensive if you're simply upgrading an existing master suite — instead of starting from scratch.
"If you are simply needing a bigger bath or more closet space, you can usually have this accomplished relatively cheap within your current home," Shipwash said. "This would avoid the headache and stress of searching for a new home."
Make Your Money Work for You
Bathroom Addition
Not having enough bathrooms has made living in your home a major pain. You know exactly where you'd like to build another one, but you're not sure if doing so is worth the money.
The average mid-range bathroom addition costs $56,946, according to Remodeling magazine. This includes creating a 6-by-8-foot room over a crawlspace with poured concrete walls, plus all essentials to make it safe and functional — i.e., electrical wiring to code, 30-by-60-inch tub/shower with ceramic tile surround, cultured-stone vanity top with molded sink and more.
Garage Addition
Your current home doesn't have a garage, and that's become a dealbreaker for you. Adding a single-car attached garage will cost approximately $10,500-$27,000, while doubling the space to fit two cars will cost around $14,500-$40,300, according to HomeAdvisor.
If you're more interested in a detached garage, expect prices to rise 10%-15% when creating a space of the same size, with the same materials as the attached garage quoted above. However, HomeAdvisor notes the cost still falls into the same general price range of $40-$70 per square foot.
Check Out: 7 Easy Home Renovations for $5,000 or Less
Full Home Renovation
Pretty much everything about your house needs to change, so you're interested in a full home renovation. While the average cost for this type of project is right around $47,000, it can easily get more expensive with high-end updates — i.e., $71,000-$200,000 — according to HomeAdvisor.
To help you understand what you'll get for your money, HomeAdvisor considers a low-end remodel that comes on under $45,000 to include inexpensive updates like trim, paint, landscaping, flooring and counters. A mid-range renovation would include those features, along with a full kitchen or bath remodel and possibly higher-end flooring.
In comparison, a high-end renovation would include all of the updates listed below, plus more expensive cabinetry and appliances. You might also make changes to the layout, along with fixing electrical, plumbing and HVAC systems and foundation repairs.
Make Your Money Work for You
Home Addition
If you've outgrown your current space, you might want to increase your square footage with a home addition. The average cost for this type of update is $46,465, according to HomeAdvisor.
The cost of your addition will vary largely by the size of the room. For example, a 10-by-12-foot room will cost an average of $9,600-$24,000 to add, while a 25-by-40-foot room averages $80,000-$200,000 to build, according to HomeAdvisor.
"In most cases, you are better off purchasing a new home if you are needing more square footage, and you don't currently live in a house that already provides the footprint — [an]unfinished basement," Shipwash said. "Breaking ground to add square footage is expensive."
ADU Addition
It's possible you need more space on your property, but don't actually want to add onto your home. In this case, you might be interested in building an ADU — an accessory dwelling unit.
For example, you might want to build a completely separate space for your in-laws or a pool house. While your ADU would solve a logistical problem, it won't come cheap.
The cost of an ADU depends on the size and type of the structure, according to the City of San Jose. For example, a new, custom-built detached ADU could cost up to $250,000, while retrofitting an existing attached garage or basement might cost $80,000-$150,000.
Fixing Foundation Issues
If your home has foundation issues, they need to be repaired. The national average cost for this type of renovation is $4,565, according to HomeAdvisor.
However, major repairs like hydraulic piers can cost $10,000 or more, while stabilizing foundation walls costs an average of $4,000-$12,000 for 12 strips of reinforcement, according to HomeAdvisor.
"Fix any glaring problems before the home hits the market — if you can," said Jane Dalea-Kahn, a real estate agent with Keller Williams in the Los Angeles area.
She said a home she recently sold had a few cracks in the interior walls, but the owner opted to have them repaired before putting it on the market.
"Since we live in California, cracks in the wall are common, but fixing them upfront eliminated any concerns about the foundation or other imaginary scenarios," she said.
Make Your Money Work for You
Rewiring a House
Electrical issues in your home can cause deadly safety issues, so they must be repaired. The average cost of rewiring a house is $8,000, according to Fixr.
However, this price can surge up to $30,000 when rewiring an older home, according to Fixr. Therefore, it's important to consult an electrician and get a rewiring quote specific to your home.
Nothing is worth jeopardizing your family's safety, so this is a repair that needs to be made in a timely manner if you plan to stay in the house.
More From GOBankingRates
About the Author