6 Most Expensive Rooms To Renovate in Your Home and How To Cut Costs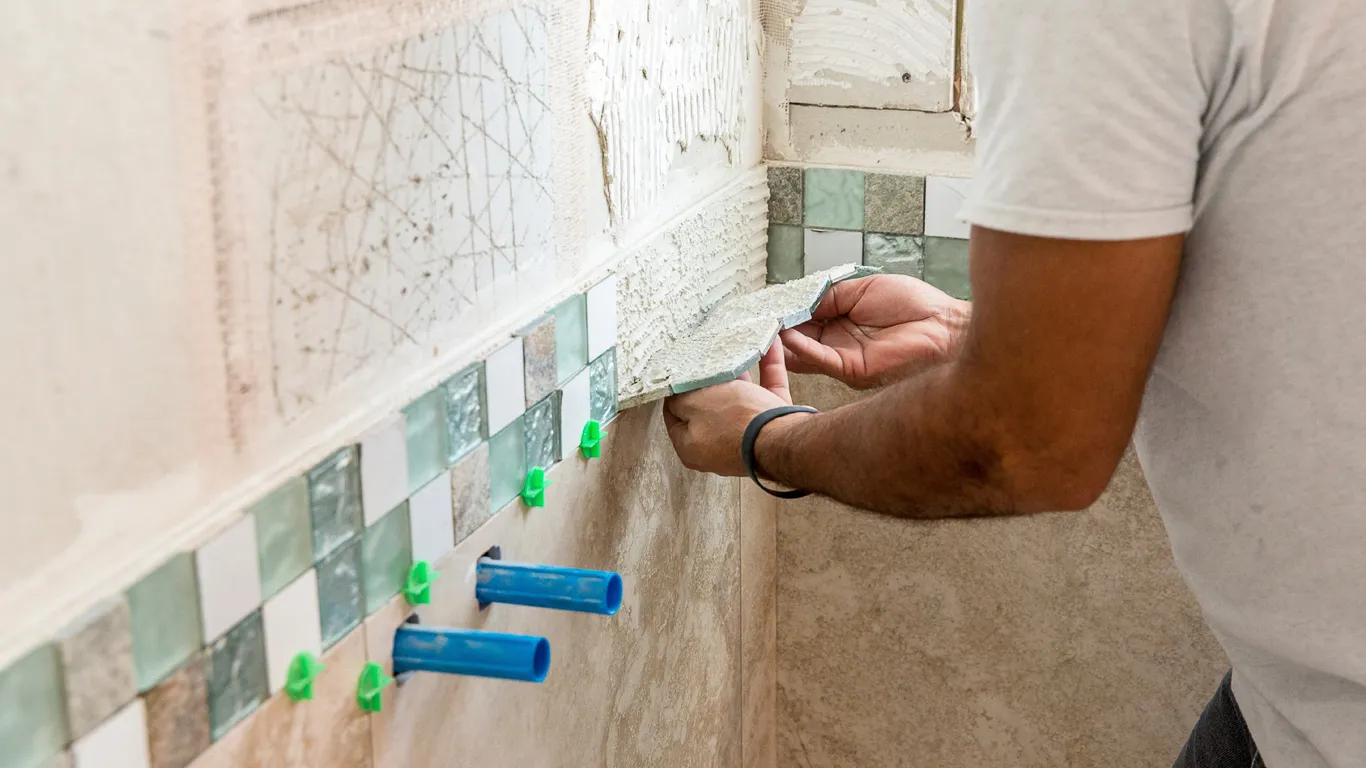 Interest in home renovations has dramatically picked up since the onset of the pandemic, which forced Americans to spend a lot more time in their respective abodes. But home renovations are seldom easy or quick projects, and you could be spending months in the process of major overhauls.
Discover: 5 Expensive Renovations Homeowners Always Regret
Learn: How To Build Your Savings From Scratch
Not only can renovations suck your time, they can also potentially drain your bank account. You need to do your homework extensively on contractors and DIY options (provided they are safe), as well as know exactly what you are in for before you embark on any home renovation project. 
It is also helpful to know which rooms are the most expensive to renovate and some effective ways you can cut costs on each. Let's explore. 
Bathroom 
According to a 2020 study from the National Kitchen and Bath Association, the average spend for main bathroom remodels that year ranged from $20,000 to $30,000. The bigger the bathroom and the pricier the materials, the more you'll spend; but, in any event, it can be quite expensive because of all of the work that's involved. 
"Bathroom renovations usually involve replacing fixtures such as sinks and toilets, installing new tiles and flooring, replacing cabinetry and more," said Louie Lavec, the lead interior designer for All Barndominium Plans. "In some cases, if you're renovating a fixer-upper, you might even need to rewire and re-plumb the whole bathroom, which could add to the overall cost."
Take Our Poll: Are You Planning To Buy or Sell a House This Year?
To keep costs down on bathroom renovations, opt for more affordable brands that still offer great quality.
"Sometimes, it's only the brand names that make the difference in price, not the quality," Lavec said, "so make sure to do your research and ask your contractor for advice."
DIYing bathroom renovations can actually be dangerous, particularly in an electrical sense, so taking this approach is not recommended.
Make Your Money Work for You
Kitchen
Renovating a kitchen is one of the most common home renovation projects but also one of the most expensive, with the average cost ranging from $14,000 to $40,000. 
"This can even go higher depending on the scope of the renovation and the materials being used," Lavec said. "For example, if you want to install high-end appliances or luxury countertops, the costs will most likely go up. Or, if you opt for fancy cabinets or new flooring, those can also add up quickly."
Some DIY methods can be useful in kitchen renovations. Lavec suggests exploring painting, tiling or installing cabinets on your own. "Of course, only do this if you're confident in your skills; otherwise, hire a professional so you won't end up causing more damage than you fix," Lavec said. 
You also should be knowledgeable and selective in choosing materials. 
"Wood veneer wall cabinets and laminate countertops are usually the most affordable options and can help cut down on your overall costs," said Charlotte Granville, a home remodeling specialist at Fixr.com. "Although kitchen islands are popular, they're not always necessary and can sometimes get in the way, depending on the size and shape of the kitchen."
Master Bedroom
Because renovating a master bedroom may involve structural changes, flooring and possibly even customized storage spaces, these rooms can be super pricey to renovate. 
"Costs can range from $5,000 to $30,000 or more," said Emma Jones from GC Pro Remodeling. "To save money, focus on cosmetic updates like repainting walls, changing light fixtures or upgrading bedding and accessories. Consider DIY projects for small storage solutions instead of opting for expensive custom-built options."
Living Room
Depending on the size of the living room and the changes/upgrades you want to make, a living room renovation can be quite pricey. 
"The living room typically requires cosmetic updates like painting, flooring and potentially new furniture," Jones said. "Costs can range from $2,000 to $20,000 or more. To save money, consider refinishing existing hardwood floors instead of replacing them, shop for furniture sales or secondhand options and repurpose existing furniture with slipcovers or new upholstery."
Make Your Money Work for You
Attic
Much like a basement, an attic can be very expensive to renovate because it's not necessarily intended to be livable. You usually have to do significant work to transform it. 
"The cost of an attic renovation ranges from $10,000 to $30,000 or more, depending on the level of finishing and the features you include," said Walter Bennett, a handyman for Green Leaf Air. "To cut costs, consider doing some of the work yourself, such as insulation or painting. You can also opt for lower-cost finishes like carpet instead of hardwood or tile."
Basement
Basements are another costly space to renovate based not only on their size, which can be considerable, but also because of just how much work can go into making a below-ground space suitable for dwelling. 
"A complete basement renovation can cost between $20,000 and $50,000," said Nick Lines, director at Internal Doors. "To save costs, consider an open-concept layout to avoid the expense of constructing walls. Also, installing carpet instead of hardwood flooring and using a drop ceiling instead of a drywall ceiling can result in significant savings."
More From GOBankingRates