5 Office Renovations That Will Hurt Your Home's Value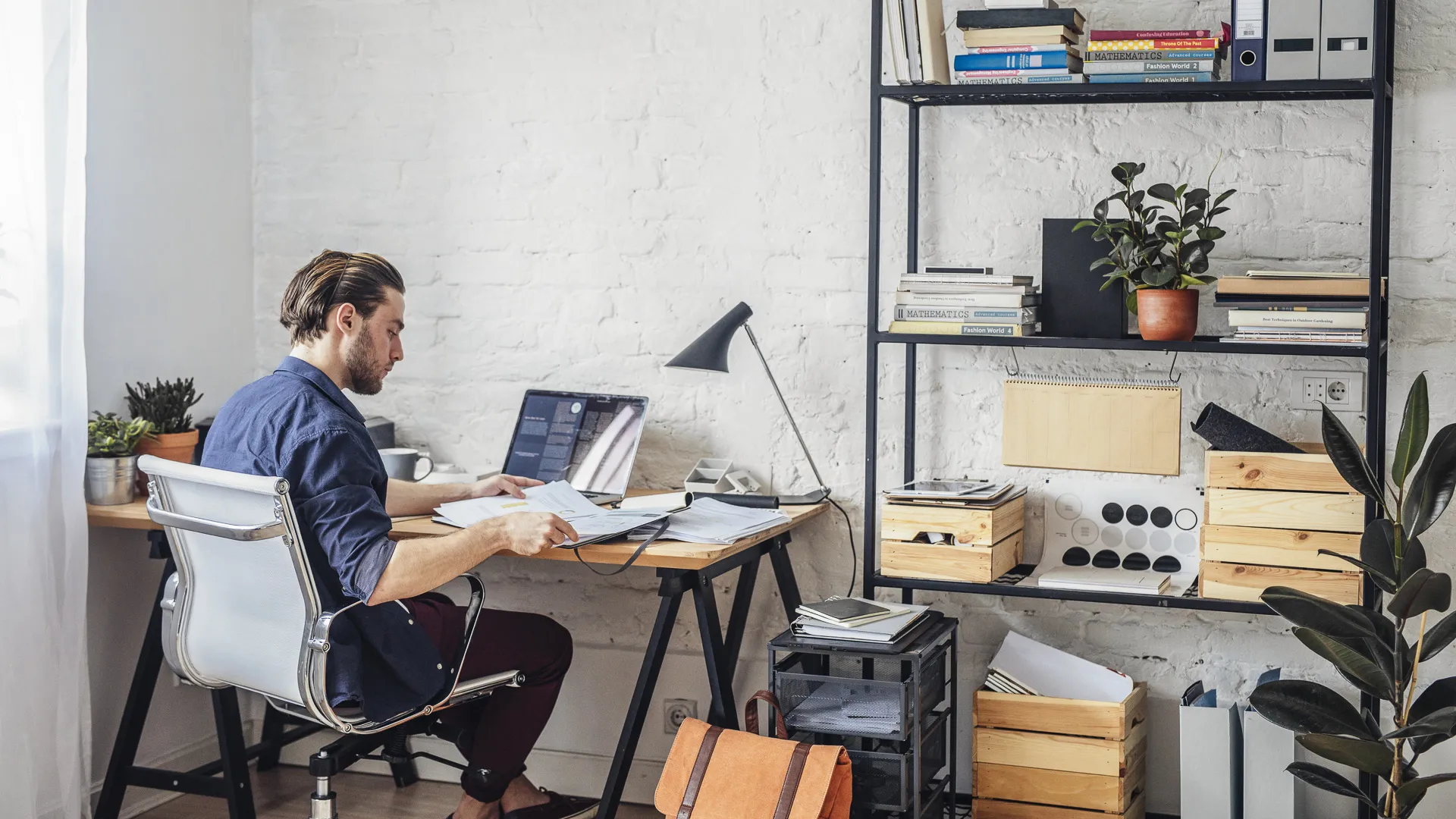 Lack of Organizational Elements
The best home office renovation creates a space that is comfortable but also conducive to productivity, said Jason Gelios, a Realtor in Southeast  Michigan.
"A home office should have a place for everything and not become a catch-all for clutter," he said. "Properly renovated home offices have appealing storage items such as drawers, storage cubbies and a fully functional desk."
Improper Lighting
It's hard to work in a space that's either too bright — think fluorescent lights in your old office — or too dark. Therefore, Gelios emphasized the importance of having plenty of lighting to brighten up the room.
"Lighting is probably the most overlooked feature in a home office, yet it should be the starting point," he said.
This might involve installing recessed lighting in the room or simply purchasing a few lamps. Make sure you choose lighting that will properly illuminate the space at any time of day, as your work schedule likely offers more flexibility than you had when going into the office.
Make Your Money Work for You
Permanent Changes
You need a home office, but a future owner might want to use the space for something else — e.g., another bedroom. Therefore, Gelios said, it's important to make updates that won't forever change the room.
"The most important thing to remember when upgrading a dedicated home office space is to make sure the room can be put back to 'normal,' should a new owner want to do so," he said. "Adding built-in bookshelves or even a built-in desk, excessive or strange wall or ceiling fixtures and anything else that would be hard or expensive to remove from the space should be avoided."
The built-in desk is the biggest issue he sees with people who have retrofitted spaces for home offices, said Jonathan Spears, a real estate agent and founder of Spears Group, based in Destin, Florida.
"Desks can be very personal — it's not usually one size fits all," he said. "Some people like certain heights or storage spaces, and the type of wood or different materials you use can age quickly or may not always be a timeless look."
Additionally, he recommended being mindful about where you place other fixtures, such as avoiding mounting a television in a spot where a headboard would go if the space were converted to a bedroom.
Following Trends
There's a time and place for trends, but your home office remodel isn't that space, according to Rinal Patel, a licensed real estate agent and co-founder of We Buy Philly Home, a house-flipping and rental business serving the greater Philadelphia area.
"Trendy styles can quickly become dated, and you may find yourself having to renovate again soon after," she said. "It is better to choose a style that will be timeless and will not need to be updated often."
If you're someone who enjoys following the latest trends, focus on objects that can be easily removed from the room — e.g., rugs, throw pillows and other decorative items — as this won't decrease your home's value.
Make Your Money Work for You
Not Using High-Quality Materials and Finishes
Office remodels can be expensive, so you might be tempted to cut costs by using cheaper materials. However, Patel advised against this, as choosing better-quality finishes can help you get the most from the value of your home.
"By using quality materials, you'll be able to create a space that is both functional and beautiful, and also won't get ruined easily," she said. "Additionally, a high-quality renovation will increase the resale value of your home."
You might not mind having your office decked out in lower-quality materials — especially if you're planning to sell in the not-so-distant future — but potential buyers may not feel the same way. Therefore, it's best to choose durable finishes that look nice and will stand the test of time.
More From GOBankingRates