9 Home Renovation Trends To Avoid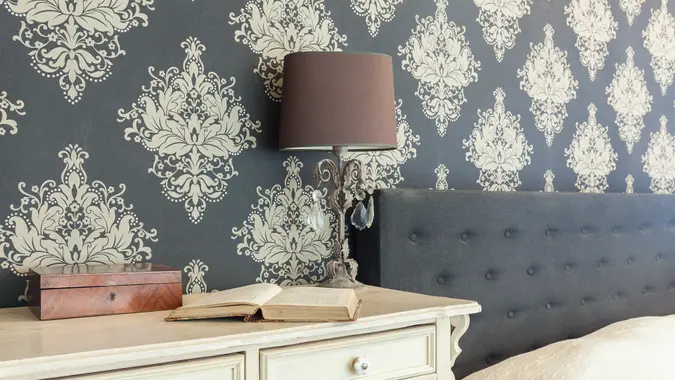 ©Shutterstock.com
Thumbing through decorator magazines or watching show after show on HGTV and other networks will fill your mind with great ideas about trends in home décor. How about taking out some upper cabinets and adding open shelving to display your favorite dishes? Or converting your garage into a home office to give you more space for your new work-from-home lifestyle?
Think twice before following some of the current trends, home remodelers and real estate experts said. They might not be worth the investment — especially if you want to sell down the road and the trend has gone the way of the avocado green appliances of the 1970s, the desert Southwest style of the '80s and the sponge painting craze.
"Overall, when making decisions about renovating your home, it's important to consider how long the trend will last before investing in any changes," said Cody Neumann, owner of Turbo Cash Home Buyer LLC. "While some looks might seem appealing today, they could easily become dated tomorrow. Investing in timeless designs with neutral colors and natural materials is usually the safest bet when looking to maintain a classic aesthetic throughout your home without having to keep up with ever-changing trends."
There's more to consider, too.
"Before you choose your home renovations, weigh the cost with the potential return; some home renovations can actually decrease home value," said Scott Berens, a real estate investor who owns Balsamo Homes in California. "Installing Jacuzzi tubs may seem like fun additions to your home, but they won't typically attract potential buyers if you plan to sell in the future.
Make Your Money Work for You
"Additionally, home theater rooms are highly personalized and tend to add little financial value. Finally, swimming pools are usually far more trouble than they're worth; not only do they require extensive maintenance, but they can also become liabilities that homeowners end up paying for."
That said, you might want to avoid these nine trends.
Sage Kitchen Cabinets
Painting your kitchen cabinets can give your house a refresh, but be careful what color your choose, cautioned Jordan Fulmer, owner of Momentum Property Solutions, a house-flipping company in Huntsville, Alabama.
"We see all of the trends that come and go in home renovations," Fulmer said. "It is extremely trendy right now to paint kitchen cabinets sage green. While this can look amazing when done correctly, I recommend avoiding this color for two reasons. The first is that it is difficult to get this color just right. Choose the wrong color, and your cabinets can be avocado green instead of the sage green you were going for.
"The second reason to avoid using this color is that non-neutral colors don't have near as much longevity as neutral paint colors. House flippers are able to use sage green on cabinets because they're selling their homes right away while the color is still trendy. However, by the time a homeowner decides to sell their home, the color that is trendy today may have already become a thing of the past."
A Garage Conversion
A garage conversion can be expensive, and it also can impact your bottom line, one real estate investor said.
"The No. 1 home improvement trend to avoid is converting the garage to a room," said Mark Severino of Best Texas House Buyers LLC. "People mistakenly believe that this will automatically increase the value of a property. This is not true. There are often very strict rules on what is required to turn a space into a verified bedroom. It involves regulations around ingress/egress, closet space, storage space, windows, etc. As additional proof, the National Association of Realtors estimates a property can lose as much as 20% value without a garage — if the comparable houses in the neighborhood have it as a common feature."
Make Your Money Work for You
Wallpaper
Wallpaper is making a comeback, but it doesn't necessarily have widespread appeal and could turn off potential buyers — or you could tire of it yourself.
"A lot of people use wallpaper to add texture and color to their walls, but such trends come and go quickly and it can be costly to remove," said Michael Branson of All Reverse Mortgage. "Wallpapers stick firmly to the wall and will require a lot of stripping and scrubbing if you ever decide to get rid of them. Instead, consider adding texture and color to your walls with classic and high-quality paint."
Bold Paint Colors
Your kids might want the walls of the bonus room painted neon green, and that's fine — as long as you plan to live in the home and enjoy it. But if you have any plans to sell, play it safe.
"Paint colors should be chosen carefully, as certain shades of color may go out of style soon after they become popular," Neumann said. "This is especially true for bright and bold colors, such as neons or primary shades. For example, the Pantone Color of the Year in 2018 was Ultraviolet, a vibrant shade of purple. While this color saturated many homes during that year, it's unlikely that this particular shade will remain popular much longer."
Pratik Pathapati, a real estate agent and the owner of Rework Cash Offers in Sacramento, California, agreed.
"Bold paint colors and accent walls … can always be very fun for DIYers, but homeowners need to keep in mind that the general public may not appreciate their ruby red wall as much as they do," he said. "It's best to stick to neutral paint colors such as white, off-white and warm grays."
Make Your Money Work for You
Artistic Tiles
When it comes to kitchen backsplash or bathroom tiles, it's also better to stick with the classics, experts said.
"Over the past few years, there have been a lot of artistic tile patterns that have entered the market," Pathapati said. "It's usually best to stick to tile patterns that are simple with solid colors and not too busy. Busy, colorful tile patterns will look dated very quickly in just a few years."
Smart Technology
Smart homes are a trend, but Brian Ma, the managing broker of Flushing Realty in New York, cautioned it could turn into a dumb idea.
"Renovating a home with smart technology is becoming increasingly popular, but it can also come with certain risks," Ma said. "Smart technology can be vulnerable to cyberattacks, which could compromise the security of your home and personal data. Additionally, the cost of installing and maintaining smart technology can add up quickly, and the technologies may become outdated or require frequent upgrades. As with any major renovation, homeowners should weigh the potential benefits of installing smart technology against the potential risks to make an informed decision."
Gold Handles
"Gold handles on cabinets and plumbing fixtures are also considered very stylish today, but they'll likely be seen as gaudy before too long," said Melanie Hartmann, the owner of Creo Home Buyers in Maryland.
Floating Stairs
Ying He, who works with BarbCo Real Estate in San Francisco, said most renovations "will give the owners great returns," but she cautions against a few of them. One is floating stairs, which she said appeal to younger buyers but aren't for everyone.
"They are beautiful to look at," she said. "However, what happens when the couple have kids? What if they have a small dog? How would family with children live there? More mature buyers?"
Make Your Money Work for You
Open Shelving
Eric Marie of Get an Eric, LLC, is a handyman and home renovator in Chicago. He called open shelving a trend to avoid.
"You see it on home improvement shows," he said. "The aesthetic of open shelving is nice; but, once you start cooking, you realize the grease and whatnot starts to coat your dishes. Then, you have to rewash clean dishes to serve guests. What a pain. Moreover, average people aren't that organized, so traditional cabinetry with doors works to hide our organizational sins."
More From GOBankingRates