Nearly Half of Americans Struggle To Pay Their Utility Bills: 5 Ways To Save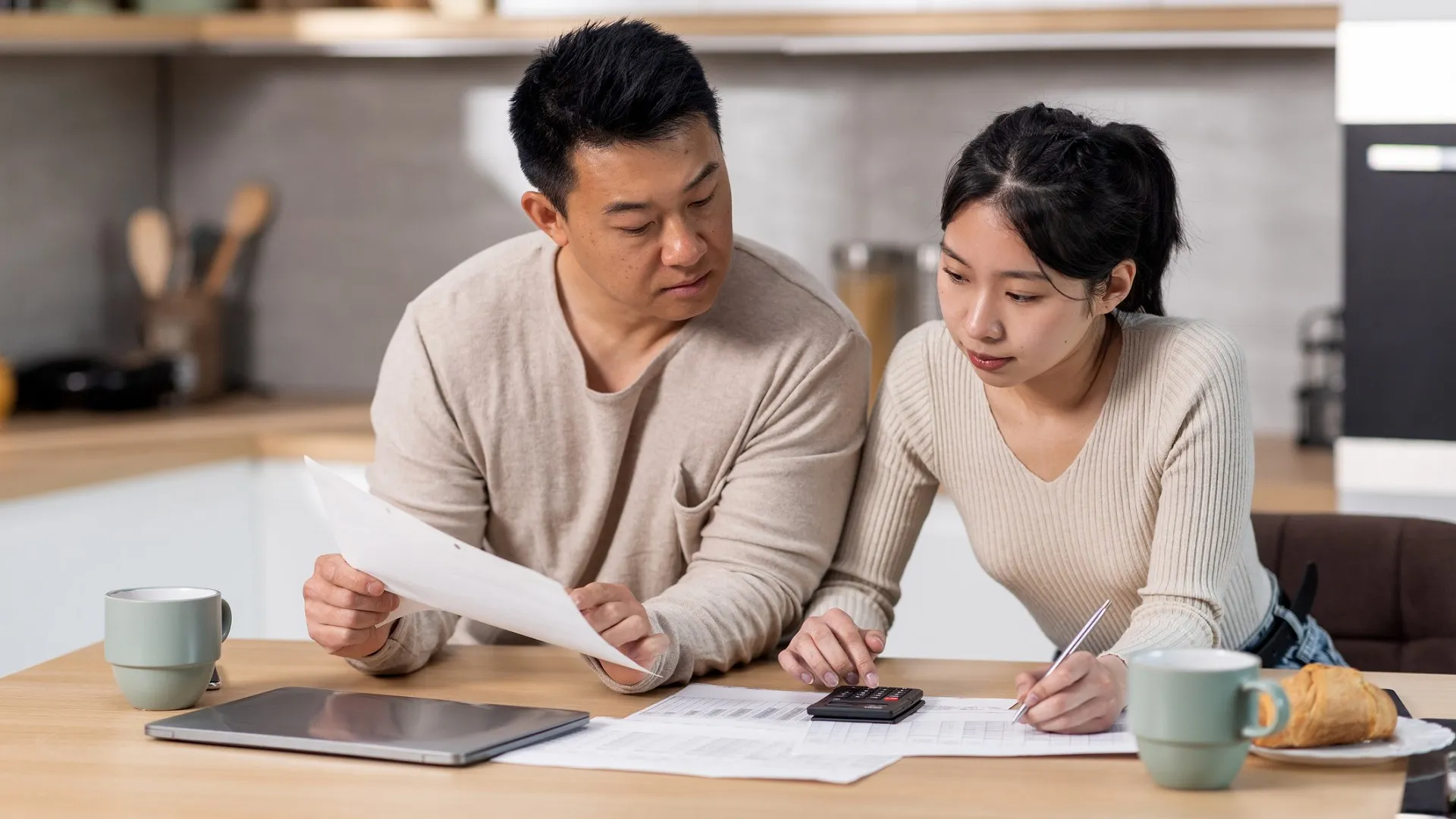 You undoubtedly cranked up the air conditioning this summer, what with unprecedented heat hitting everywhere. The Earth had its hottest three-month period on record from June through August of 2023, the World Meteorological Organization reported.
And with that necessary usage of air conditioning likely came higher utility bills — a worry for close to half of American households.
A recent GOBankingRates survey that asked respondents for their opinions on issues related to their finances showed that 43.72% of them had trouble paying their utility bills — electric, gas, heat, internet and others — over the past six to 12 months. Among the expenses, the electric bill was the hardest to keep current for 35.47% of them, followed by the gas bill (16.50%) and internet/cable (9.90%).
Most Americans will look back on the last year as a time when their utility bills were astronomically expensive — among other expenses. In that same poll of 1,003 Americans, nearly 78% saw a rise in their household utility bills in 2022. 
GOBankingRates spoke to Jacqui Kearns, who has made consumer financial well-being a priority in her career, to talk about the high costs of utility bills. Find out which quick fixes can make for more cost-effective utility statements.
Increasing Utility Bills
The final numbers aren't in yet, but earlier this year, the U.S. Energy Information Administration projected that higher retail prices and consumption would drive a household's monthly electric bills up by 2% this summer over the 2022 summer.
That likely put fear in the more than 40% of respondents to the survey who said they had trouble paying their electric bills. Fortunately, there are some quick fixes that you can do to trim utility costs.
Tips To Decrease Your Bills:
1. Start With Your Statement
Take a moment to review your monthly bill. 
Kearns said most energy providers are happy to give customers advice on how and where they can budget the cost of energy over an annual payment plan. In addition, many companies will provide financial assistance or a referral to a service that can help you put together a budget that works best for you.
Make Your Money Work for You
2. See If You Qualify for Energy Credits
You might qualify for local or federal emergency or energy credits depending on your state of residence.
Help is available. "Check your state's website," Kearns recommends. "In most cases, by calling 211 you will be connected to resources that can help with the immediate fuel or energy needs."
3. Seek Out a Free Energy Audit
Kearns said your utility company or local HVAC provider can assess where your home might be vulnerable to the weather through a free energy audit. They can provide recommendations or services for weatherproofing to mitigate these issues. 
What if you rent? Kearns recommends reaching out to your property manager. They can enlist these services on your behalf.
4. Mind the Dial
It may not sound like a good idea to keep the room temperature a bit cooler as we head into the winter months, but just a few degrees can make a big impact in your monthly heating costs.
The ideal temperature for a room at night, according to the Cleveland Clinic, is between 60 to 67 degrees. Kearns said while this might sound cooler than the average room temperature of 72, the degree difference does add up.
5. Enlist Mother Nature's Help
Small touches from planet earth can be a big help in cutting utility bill costs in the winter months. 
Kearns recommends identifying which rooms in your home are southern facing. Doing so will allow residents to gain warmth during the day by simply not drawing open the blinds or drapes. This, combined with great weatherproofing, can offer a natural source of heat and light during the daylight hours.
Don't forget to bundle and buy, too. Stock up on home goods like thermal drapes, draft stoppers and blankets that can help with the warmth factor during the especially cold days and nights.
Jami Farkas contributed to the reporting for this article.
More From GOBankingRates

BEFORE YOU GO
See Today's Best
Banking Offers