'Your Rich BFF' Vivian Tu: Watch Out for These Hidden Costs When Buying a Home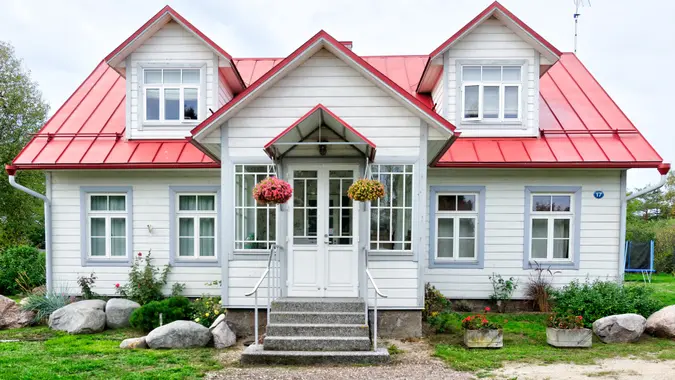 Jacques Bopp / Unsplash
Owning a home is a dream for many, but the journey from signing a mortgage to receiving the keys comes with its share of surprises. Vivian Tu, also known as Your Rich BFF, lifts the curtains on some hidden costs that caught her off guard when she transitioned from renting to homeownership in bustling New York City. Here are the top five hidden expenses she faced, along with tips to brace yourself before taking the plunge into the real estate market.
1. Property Taxes
While property taxes are a known expense, the amount can be underestimated. Tu advises researching the property tax rates in your area and using an online calculator to foresee your monthly outflow. She highlights the availability of property tax abatements, which can bring significant savings, especially when buying homes in emerging areas, those in need of rehab, or meeting certain energy or historical criteria.
2. Maintenance and Repairs
As a homeowner, maintenance and repair costs will be on your tab. Tu suggests setting aside 1% to 2% of your mortgage balance yearly for these expenditures. However, the actual amount should align with your home's age, condition, and size. She mentions the advantage of a high-yield checking and savings account, like the one offered by SoFi, to ensure your saved money earns interest and is not eroded by inflation.
3. Homeowners Association (HOA) Fees
HOA fees cover common area maintenance, amenities, and sometimes shared utilities. These fees may vary and increase over time, turning into a perpetual expense even after paying off your mortgage. Tu's tip is to weigh the pros and cons of these additional fees and choose a place where you will utilize the provided amenities.
Make Your Money Work for You
4. Closing Costs
Closing costs are another overlooked expense. They include loan origination fees, title insurance, and appraisals. The fees can range from 2% to 5% of the home's purchase price. Tu stresses that many of these costs are negotiable, and buyers should not shy away from negotiating with both lenders and sellers to ease this financial burden.
5. Homeowners Insurance
Homeowners insurance is crucial to protect your investment against unforeseen calamities. Premiums vary based on various factors like location, size, and age of the home. Investing in a comprehensive home inspection before purchasing is Tu's hot tip to uncover any hidden issues that might turn into expensive disasters later on.
The Takeaway
Being prepared for these hidden costs and negotiating where possible can smooth out the financial bumps on the road to homeownership. Tu's experience teaches prospective homeowners that a well-prepared homeowner is a happy homeowner.
Editor's note: This article was produced via automated technology and then fine-tuned and verified for accuracy by a member of GOBankingRates' editorial team.
More From GOBankingRates