Best Hotels in the World That Are Surprisingly Cheap
You can enjoy the finer things in life at a decent price.
©AVANI Sepang Goldcoast Resort
There's a common misconception that you have to pay top dollar to get the best. Sure, some luxury properties cost a pretty penny for the level of service you receive, but you could be surprised by just how many actually are affordable. A tiny budget doesn't mean you have to stay in a tiny hotel if you know how to score a good deal, choose a less expensive destination or visit in the offseason.
Click through to discover ways to save on your next hotel stay -- and see these amazing hotels that aren't overpriced.
1/15
matthewshaw.co.uk / The Reverie Saigon
The Reverie Saigon
Cost: From $240 per night
A gem in Vietnam, the Reverie Saigon ranks No. 4 on the Best Hotels in the World list, as judged in the Condé Nast Traveler's Readers' Choice Awards. The rates at The Reverie Saigon are about a fifth of the cost of the No. 1 hotel on the same list, making it one of the best hotels worth your money. A number of Italian designers collaborated on the elaborate décor of the hotel, which sits on the most fashionable street in Ho Chi Minh City.
2/15
©The Grove at Hertfordshire
The Grove in Hertfordshire
Cost: From $289 per night
One of London's premier country estates, The Grove has racked up an impressive list of accolades, honored for everything from the spa to the golf course to the food. Set on 300 acres of lush greenery, the property was the former home of the Earls of Clarendon, meaning you'll enjoy a bit of history while staying at this hotel. The Grove has hosted everyone from former President Barack Obama to former British Prime Minister David Cameron to Queen Victoria.
3/15
©Luxury Bahia Principe
Luxury Bahia Principe Samana
Cost: From $243 per night
A luxurious, adults-only Caribbean escape, this Dominican Republic dream getaway was ranked one of 2018's top 25 all-inclusive resorts in the world by TripAdvisor. Beyond just food and drink, the rate includes everything from boogie boarding and sports to WiFi and minibars that are restocked daily. At one of the best hotel deals around, there are games and activities if you want to get active, lounge chairs if you want to relax and a butler to take care of everything in between.
4/15
Marnal / Wikimedia Commons
Pousada Palácio de Estoi
Cost: From $215 per night
Ever dream of living like a king? Part of the Small Luxury Hotels of the World collection, this gorgeous dusty pink chateau in Estoi, Portugal, is actually a restored 18th-century palace. There are grand gardens inspired by Versailles, Turkish baths and balconies with delightful views -- all for a super-affordable nightly rate. The property has a certificate of excellence from TripAdvisor.
Palazzo Righini
Cost: From $183 per night
An opulent Italian palace with 400 years of history, the gorgeous property is adorned with frescos, grand staircases and even a coat of arms -- a nod to the nobility of the past and a chance to vacation like royalty. Every detail of the décor is a reminder of a bygone era obsessed with artisan detail. The hotel was one of the 2016 winners of the TripAdvisor Travelers' Choice Awards.
Cape Nidhra Hotel
Cost: From $176 per night
This gorgeous beachfront hotel in Hua Hin, Thailand, is an all-suites property, each with its own pool. It's a tranquil and private oasis complete with free golf carts, yoga and monk offerings. There are a variety of on-site activities available, including some at an extra fee, such as classes in Thai massage, cooking, Thai boxing and even fruit carving. The Cape Nidhra Hotel has been recognized by both TripAdvisor and the Boutique Hotel Awards.
Viroth's Hotel
Cost: From $124 per night
The world's top-rated hotel, according to TripAdvisor's Travelers' Choice Awards for 2018, is Viroth's Hotel in Siem Reap, Cambodia. This property is a lesson in zen. Appointed with vines and vertical gardens, the hotel was designed to seamlessly blend into its natural environment. The hotel has private limousines on call to chauffeur you to the area archaeological park or around Siem Reap.
Know Before You Go: 50 Hotel Secrets Only Insiders Know
Chateau D'Ouchy
Cost: From $213 per night
A historic chateau on the shores of Lake Geneva, Switzerland, this four-star landmark property has stunning views of both the water and the Alps. Dating back to the 12th century, the property was designed as a fort and is a long-standing beacon of the town. The city of Lausanne is the home of the International Olympic Committee, fitting because of the region's intense love of both winter and summer sports. The property has a TripAdvisor certificate of excellence.
9/15
Fabrice RAMBERT / Sofitel La Défense
Sofitel Paris La Défense
Cost: From $169 per night
One of the many five-star hotels in Paris, the Sofitel defines Parisian chic. Just steps from the Champs-Elysees and Arc de Triomphe, the property is well-appointed with contemporary artwork and a minimalistic design. With custom-designed beds and a full collection of pillows, the hotel puts a high priority on sleep and feeling well-rested. U.S. News & World Report ranks the Sofitel one of the best hotels in Europe.
The Broadmoor
Cost: From $235 per night
If you don't want to spend an arm and a leg on international airfare, The Broadmoor in Colorado Springs, Colo., is an elegant retreat. A Forbes Five-Star and AAA Five-Diamond property, the hotel has a range of upscale adventure activities that embody the American West from hiking, rock climbing and fly fishing to non-traditional pursuits such as falconry and wilderness experiences. Whether you like the idea of glamping or prefer to stick to a more traditional hotel room, this is one vacation where you'll never be bored.
Read on to find out about more luxurious camping options.
11/15
Dan Perry / Flickr.com
The American Club
Cost: From $159 per night
Another Forbes Five-Star and AAA Five-Diamond property, The American Club in Kohler, Wis., is a hidden gem. Once a dormitory for Kohler employees, the Tudor-mansion is home to one of the top spas in the world, a wilderness preserve and four championship golf courses. Boasting almost every accolade in the book, The American Club is listed on the National Register of Historic Places and promises a relaxing getaway that lives up to its hospitable midwestern roots.
Have Money to Spend? The 30 Most Expensive Hotels in America
Riad Al Badia
Cost: From $131 per night
If you're searching for hotel deals, Morocco is a great bargain destination to consider. One of TripAdvisor's top 10 hotels in the country, Riad Al Badia is a traditional bed and breakfast in the heart of Marrakesh. You'll be greeted with a welcome tea and Moroccan pastries, and be given all the information on what to do and what to see in Marrakesh before being left to explore. The concierge can coordinate excursions to the Essaouira coast, the Atlas Mountains, waterfalls and even the Sahara desert. There are guided tours of the Medina, hammams and massages, and camel rides to experience -- Taylor Made Service is a daily philosophy at Riad Al Badia.
13/15
©AVANI Sepang Goldcoast Resort
AVANI Sepang Goldcoast Resort
Cost: From $160 per night
A two-bedroom over-water villa for less than $200 a night? Yes, it's possible in Malaysia. Recipient of a TripAdvisor certificate of excellence, the AVANI Sepang Goldcoast Resort is the place to stretch out and drift off, surrounded by the lull of the ocean waves. The hotel room is extra large and fits four, so there's plenty of space to relax on your private terrace and take in the views. Nearby attractions include river cruises, eco-villages and even an elephant sanctuary.
Get More Out of Your Trip: Hotels With the Best Free Amenities
14/15
©Paradise Cove Resort
Paradise Cove Resort
Cost: From $254 per night
A 2018 TripAdvisor Travelers' Choice Winner, this five-star property in Fiji is a beach hotel like no other. All the rooms are villas, bungalows or suites, so you'll get the full feeling of a tropical paradise. There is a PADI dive shop on-site to arrange water explorations, and the hotel also can arrange swimming with giant manta rays, yoga on the beach and guided hikes. This great family locale has an adults-only portion of the resort called the Cove and a free kids club for the little ones.
15/15
©Jacob's Cave Suites
Jacob's Cave Suites
Cost: From $99 per night
Cappadocia, Turkey, is known for its otherworldly hot air balloon flights, but it also has an incredible underground labyrinth of cities built right into the rocky landscape. Cave hotels are a novelty, and Jacob's is one that lets you sleep in the caves. It's also received a TripAdvisor certificate of excellence. The rooms are arched and come equipped with en-suite Turkish bathrooms for total privacy and relaxation. When you're ready to resurface and explore the UNESCO Natural Heritage Site, visit the deep, colorful valleys, along with the rock churches, castles and monasteries.
Click through if you want to plan the perfect luxury vacation based on your zodiac sign.
More on Travel:
We make money easy. Get weekly email updates, including expert advice to help you Live Richer™.
Prices were sourced from the hotel's respective websites for the travel date of April 20, 2018.
About the Author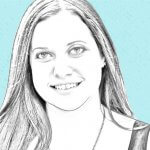 Lauren Monitz is a travel writer and social media influencer specializing in approachable adventures and offbeat explorations. With a BS in Advertising from the University of Colorado and an MS in E-business from Depaul, she has over 10 years of experience in content and social strategy for leading tourism destinations, publications, and hospitality clients. She has bylines around the web from Fodor's and Huffington Post to MSN and AOL, has done Snapchat diaries for the Food Network, and Instagram takeovers for Forbes. From becoming a certified Viking in Iceland to blackwater rafting in New Zealand, she is on a perpetual mission to seek out the most insane adventures she can find and introduce you to things you never even knew you wanted -- or needed -- on your bucket list. With a goal of visiting all 50 states and at least 50 countries by 50, she is an expert at experiential travel across the globe and close to home. A Chicago native, a Denverite by choice, and perpetually on the go, her mantra is, "Life is short and the world is Wide, Eat, sleep, travel, repeat." You can follow her (mis)adventures on 
http://thedownlo.com
 or on Instagram (@lmonitz @anadventurestory and @onetastytrip).