16 Luxury Hotels That Offer Free Perks

9 min Read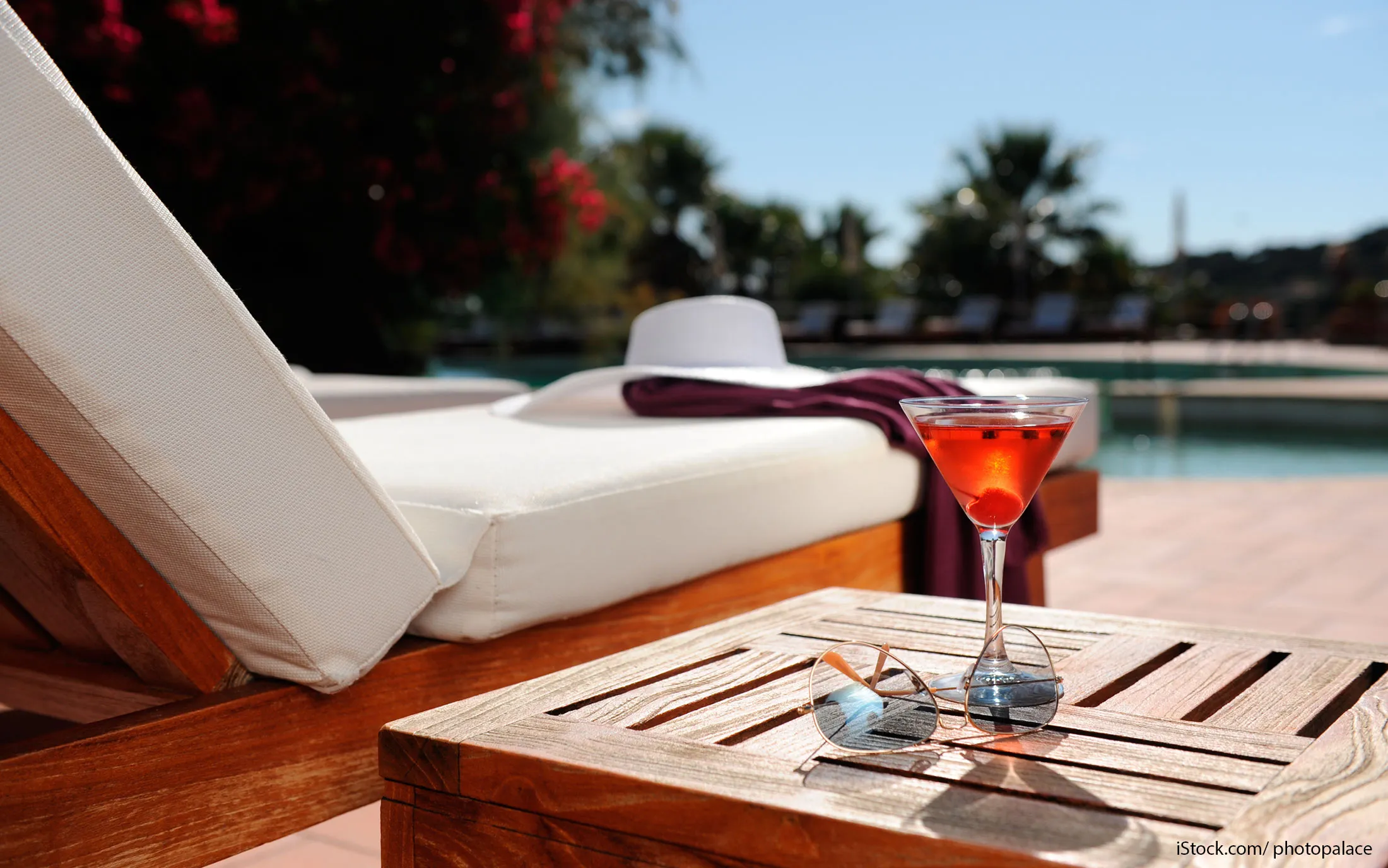 Staying at a luxury hotel shouldn't be a give-and-take arrangement. Like other businesses, five-star hotels also need to be competitive to attract and retain clientele. If you're willing to pay five-star prices, look for a hotel that's willing to offer you five-star perks.
"And don't underestimate what the concierge can get or do for you," said Mike Catania, co-founder and chief technology officer of discount website PromotionCode.org. Tasks like tracking down impossible-to-get-reservations is what they're there for. "It's your duty to create a lasting memory, and theirs to facilitate it," he said.
If you want to get the most out of your five-star hotel stay, but don't know where to start your search, consider these 16 hotels that offer their clients five-star hotel perks.
Make Your Money Work for You
1. Fairmont Grand Del Mar
Location: San Diego
Cost: Summer rates start at $445 per night
Fairmont Grand Del Mar is a sprawling Mediterranean-style estate with marble bathrooms, heated pools and an equestrian center. The hotel offers its guests a list of perks, many of which promote wellness and healthy living. For example, group fitness classes are free, and every Saturday guests are invited on a free guided canyon-to-waterfall hike through Los Peñasquitos Canyon Preserve.
When guests want to hit the beach, the hotel provides free transportation, beach towels and bottled water, and the staff sets up its guests chairs and umbrellas. For those who want to venture to nearby coastal towns, the Fairmont Grand Del Mar offers a courtesy car.
2. Four Seasons New York
Location: New York
Cost: Rates start at $1,095 per night
Guests at the Four Seasons New York enjoy twice-daily housekeeping, down duvets and exclusive bath products by Bulgari. Suites have luxurious décor, including original paintings and a baby grand piano. For guests who book the Ty Warner Penthouse Suite, the five-star hotel perks get even more lavish, including access to a chauffeured Rolls-Royce Phantom, a 24/7 personal butler and an unlimited supply of caviar.
3. Grand Velas Riviera Maya
Location: Playa del Carmen, Mexico
Cost: Rates start at $416 per person based on double occupancy
Grand Velas is an all-inclusive hotel that provides 24-hour in-suite dining service, 24-hour butler concierge service and gourmet meals. Guests enjoy nightly entertainment, and the bars offer premium liquor and wine, which is included in the rate.
Guests are welcomed with a full bottle of artisanal tequila that's made exclusively for the resort by the founders of the Don Julio brand. VIP guests get a free handcrafted sunhat that retails in gift shops for $60.
Make Your Money Work for You
4. L'Horizon Resort & Spa
Location: Palm Springs, Calif.
Cost: Rates start at $605 per night
At the L'Horizon Resort & Spa, guests have access to the house car — a BMW Series 7— for complimentary pick-ups and drop-offs, and receive a complimentary glass of champagne at check-in. Turn-down service includes Frette slippers and homemade cookies that are baked daily. Licensed massage therapists give complimentary poolside foot and back massages.
If there's anything in the hotel you can't live without, you don't have to. From the light fixtures to the vintage artwork, everything is for sale, said Kimberly Miller, account manager of tourism for Development Counsellors International.
5. The Museum Hotel
Location: Cappadocia, Turkey
Cost: Rates start at $260 per night
The Museum Hotel is built into a cave, but it's no primitive affair. Amenities and services range from L'Occitane bath gifts and 24-hour room service, to twice-daily maid service, a double Jacuzzi and an in-room wine cellar.
Each room is uniquely designed and decorated, allowing different guests to have a different experience within the same stay. But there is one thing that's the same for everyone — the Museum Hotel offers all its guests the option of ordering from a complimentary pillow menu.
6. The Surrey
Location: New York
Cost: Rates start at $427 per night
This boutique hotel offers guests luxurious comforts that include Sferra bedding, plush Italian robes and a pillow selection. Plus, guests get exclusive hand-crafted bath products from diptyque.
If you book the penthouse suite, you don't even have to pack. Upon arrival, you'll find a wardrobe curated by guest relations and stylists from the FiveStory boutique, to fit your size, style preference and itinerary. Wardrobe selection can include options ranging from runway looks to athletic wear. Guests who use this service get to keep $1,000 worth of apparel and get The Surrey's Signature No. 20 candle, a $65 value, as a gift.
Make Your Money Work for You
7. Hotel Chinzanso Tokyo
Location: Tokyo, Japan
Cost: Rates start at about $358 per night
A great choice for nature lovers, this luxury hotel offers five-star hotel perks, including a choice of five newspapers each morning and evening, mineral water and towels for jogging and free clothing repair. The hotel maintains a firefly population and releases them into its garden every summer to amaze guests.
8. Rosewood Jeddah
Location: Jeddah, Saudi Arabia
Cost: Rates start at about $586 per night
The Rosewood Jeddah knows how to extend a warm welcome. Guests get personalized stationary and complimentary garment pressing upon arrival. The lavish rooms have personal espresso machines, televisions in the bathrooms and touch controls for the curtains, lights, temperature and butler.
In most rooms, guests have access to 24-hour butler service, which includes the choice of coffee and tea with a personal wake-up call. Guests who stay in the Royal Suite, which has a cinema, two lounges and private dining room for 15, have two butlers at their fingertips.
9. Rosewood Hotel Georgia
Location: Vancouver, Canada
Cost: Rates start at $405 per night
This chic luxury hotel has amenities ranging from Italian linens and La Bottega bath amenities, to suites with heated floors, garden terraces and plunge pools. The hotel also has a 24/7 fragrance butler. At any time, a guest can summon a tray of perfumes or colognes to the room, and either spritz and go or make a purchase. The fragrances are supposed to be specially selected to reflect the city you're in, said Susan Schofield, community manager for online travel planning tool, Travo.
10. ITC Grand Bharat
Location: New Delhi, India
Cost: Rates start at about $411 per night
This all-suite establishment provides a butler who attends to guests' every need, while remaining unobtrusive and ensuring privacy, said Shannon Overholser, account executive for travel communications agency Spring O'Brien. VIP guests, such as those staying in the presidential suite, are treated like true royalty.
"ITC customarily warmly greets them with a welcome ceremony, which can range from lone trumpeters, to a walkway of traditional swords, to a luxurious colored canopy hoisted high above the entrance by uniformed guards," said Overholser.
Make Your Money Work for You
11. Hard Rock Hotel Ibiza
Location: Ibiza, Spain
Cost: Rates start at about $309 a night
Hard Rock Hotel Ibiza offers luxurious lodging that gives guests the opportunity to live like a vacationing rock star. Open from May through October, the hotel has amenities that include 24-hour room service, swim-up pools and the unique Sound of Your Stay amenity package, which is a bundle of complimentary music perks.
Guests can download and stream professionally curated playlists. They can have a Fender guitar delivered to their rooms with an amplifier and headphones, allowing high-volume jam sessions without noise complaints. And if being the DJ is more of a guest's style, the hotel also lends professional mixing equipment.
12. Las Ventanas
Location: San Jose del Cabo, Mexico
Cost: Suites start at about $665
A suite at Las Ventanas comes with an array of five-star hotel perks, including Bvlgari bath amenities, twice-daily housekeeping, live nightly entertainment and daily replenishment of fresh fruit. Guests also get a personal telescope for stargazing.
If that's not enough, guests can book the four-night Best of Paradise package, and get even more lavish, inclusive perks, such as premium round-trip airport transfers from San Jose del Cabo, a margarita and ceviche welcome, a beach cabana for a day and dinner for two on the beach for one night. Paradise package guests also get a pair of 90-minute massages.
13. Trump Soho
Location: New York
Cost: Rates start at $425 per night
At the Trump Soho, there's luxury at every turn, from Fendi furnishings, to deep soaking tubs, to Trump Home mattresses, made exclusively for Trump hotels. There's an outdoor rooftop pool, a library and free newspaper and magazine service on any device. And if you're in town for business, but forget your business cards, no worries, Trump has you covered free of charge.
Make Your Money Work for You
14. Trump International Hotel & Tower
Location: Chicago
Cost: Rates start at $565 per night
Trump Soho's sister property in Chicago is reportedly the only hotel in the Midwest with five-star Forbes rating for both its hotel and restaurant. This Trump location has an array of lavish offerings, such as chauffeured Cadillac house cars, limestone bathrooms and a 75-foot indoor swimming pool. For guests seeking outdoor water fun, the hotel offers complimentary luxury beach service, which includes a beach bag stocked with sunscreen, towels, whole fruit, bottled water and beach toys.
15. ABaC Hotel
Location: Barcelona, Spain
Cost: Rates start at about $314 per night
ABaC offers packages that are stacked with luxury hotel perks, including a cocktail welcome and Mercedes airport transportation. The ABaC restaurant has a Michelin two-star rating, and offers gourmet breakfasts as a common perk. ABaC guests also enjoy free spa access.
16. The Venetian
Location: Las Vegas
Cost: Rates start at $209 per night on select dates
This casino hotel is an elegant all-suite property that offers more than 20 restaurants and gondola rides. To encourage people to book directly, the hotel runs promotions offering additional five-star hotel perks. An example of a recent offer: A free full breakfast in bed for two that's valued at $60 per day, and another offer extended a $150 resort credit toward suite charges made while on the property.
Methodology: GOBankingRates surveyed the offerings from five-star hotels, using TripAdvisor.com's hotel classification to determine which establishments had five-star ratings.
About the Author