Is Pet Insurance Worth It?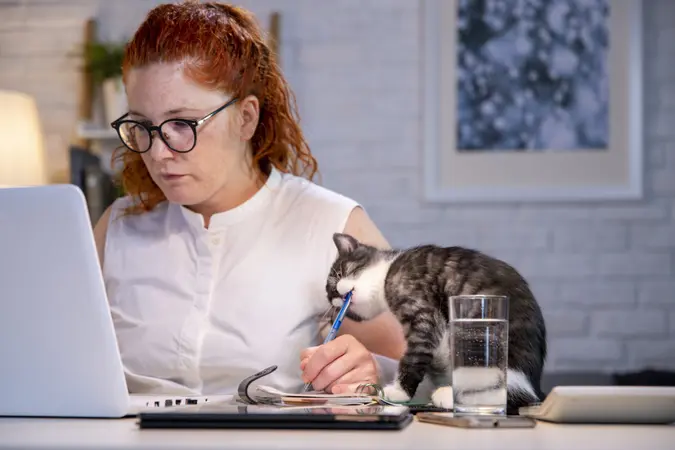 Black Lollipop / Getty Images/iStockphoto
A furry addition to your family is a great responsibility that entails considerable expenses. Pet insurance will help you manage both routine and unexpected veterinary bills.
After all, there's no way you can anticipate when your pets will have a medical emergency and how much it will cost. Your fur baby can still catch a severe disease or get injured no matter how careful you are. You need to be prepared for any scenario.
Many pet owners pay out-of-pocket for their pets' veterinary expenses. However, the average person can struggle when dealing with an unforeseen $2,000 emergency bill. That's when having the right pet insurance will come in handy. It will allow you to care for your beloved critters and bring them back to health without an unnecessary financial burden.
The Actual Cost of Veterinary Emergencies
If you're planning on adopting an animal to keep you company, you'll need to budget for much more than food. Pet insurance policies are becoming more common by the day, and there are numerous options in the market to choose from. It's estimated that, as of 2021, there are over 3.4 million pets insured in North America. Here's all you need to know if you want your furry pal to have the coverage they need.
Make Your Money Work for You
Billions Spent on Vet Care
Americans spent $31.4 billion on vet care and pet products in 2020, according to the American Pet Products Association. Object ingestions, dog bites, fractures, and other accidents are commonplace among pets, and they can cost a pretty penny to treat — often up to thousands of dollars.
Average Cost
The average cost for veterinary care ranges between $800 and $1,500, depending on your location. However, many people don't have that amount of money on hand. Up to 58% of the country's population has no more than $1,000 in savings to spend in a personal emergency, let alone on their animal companions.
Keep In Mind

If your pet is severely injured or develops a chronic illness, a medical emergency can lead to long-term expenses. You'll have to add the cost of treatment and all follow-up vet visits to your yearly budget.
Pet Insurance Cost Comparison
In comparison, the average pet insurance costs are minimal. The top pet insurance companies can cost anywhere between $6 and $155 in monthly premiums. Here's a side-by-side pet insurance cost comparison for dogs and cats:
| Company | Average Monthly Cost for Dogs | Average Monthly Cost for Cats |
| --- | --- | --- |
| Healthy Paws | $39.10 | $12.71 |
| Trupanion | $63.61 | $28.06 |
| Embrace | $24.16 | $11.65 |
| Figo | $22.15 | $23.40 |
| PetFirst | $23.19 | $12.36 |
Make Your Money Work for You
Types of Pet Insurance Policies
Much like health insurance for people, there are different types of pet insurance plans that vary depending on your fur baby's needs. Here are the most common ones:
Accident-Only Coverage Plans
A plan like this only offers reimbursement for all accident-related emergency care. It won't cover illness or other specific health problems, but it will come in handy if your pet gets hit by a car.
Accident-Illness Coverage Plans
As the name implies, this type of plan covers both mishaps and diseases. You can use it when diagnosing and treating chronic illness and hereditary conditions. However, an accident-illness plan won't cover routine checkups or vaccinations.
Comprehensive Coverage Plans
Also known as nose-to-tail policies, comprehensive plans include everything, from accidents and illnesses to diagnoses and treatments. A plan like this will also cover routine visits, wellness and vaccinations.
Pet Wellness Coverage Plans
These plans cover all medical bills related to wellness, including flea and heartworm prevention, vaccinations, and routine checkups. Pet owners typically add this as a supplement to their accident-illness policy.
Make Your Money Work for You
What Pet Insurance Covers
When you purchase a policy from an insurance provider that suits your needs, your plan reimburses you for the health-related expenses it covers. You'll pay a monthly premium and, based on your provider and reimbursement rate, you may get back 80%, 90% or up to 100% of the bill after your deductible.
Depending on your policy type, your plan could cover:
Foreign object ingestion
Broken bones
Cancer
Glaucoma
Hip dysplasia
Parvovirus
Surgery
Prescription medications
Test and diagnostics
Emergency exams
Alternative therapies
Hospital boarding
Your plan, however, won't cover:
Preexisting conditions
Spay and/or neuter fees
Specific exclusions
How Pet Insurance Costs Are Determined
There are many factors to consider when determining your pet insurance costs. These are the most common:
Type of pet. Some pets like cats and ferrets are typically cheaper to treat than dogs. According to a report by the North American Pet Health Insurance Association, in 2020 the average yearly pet insurance premium for accident and illness insurance for a dog was $594.15, and for cats $341.81.
Breed. Some breeds have a predisposition to certain illnesses and conditions. This makes them more likely to need long-term veterinary care.
Age. Older pets are more prone to get sick than younger ones. That's why your premiums can increase as your pet ages.
Location. Vet fees may vary depending on location, and your pet insurance cost could account for that.
Reimbursement level, deductible, and annual limit. You'll pay more or less when you have a claim depending on the combination of these variables.
Good To Know

One in three pets will need emergency vet treatment within a given year. Pet insurance provides you with valuable financial protection for unexpected vet costs. When comparing providers, you should always look for the perfect balance between comprehensive coverage and lifetime value.
The Right Pet Insurance Plan
Purchasing pet insurance is a great preventative measure against maxing out your credit cards or having to ask friends and family — or even strangers online — for help.
The right pet insurance plan will give you peace of mind by providing you with treatment and medication for your pet to live a healthy and happy life without putting you at serious financial risk.
Final Take
Vet bills can be costly, and pet insurance can help you offset those expenses. Some pet owners prefer setting money aside at home or in a savings account in case they need it to cover their fur babies' medical emergencies. However, not everybody can afford these surprises, especially when they cost up to thousands of dollars.
Pet Insurance FAQ
These are the questions most pet parents have in mind before purchasing a pet insurance plan.
How can I buy pet insurance?

Pet insurance is available online at a trustworthy provider's site. You can also contact an insurance company or an independent salesperson via phone, email, or in person.

How can I compare pet insurance quotes?

There are numerous sites online to look at several options at once and find the one that best suits your needs.

Is pet insurance tax deductible?

No. However, if you have physical disabilities, you could be eligible to deduct the expenses of adopting, training, and maintaining a service animal, which often includes grooming and vet care.
Our in-house research team and on-site financial experts work together to create content that's accurate, impartial, and up to date. We fact-check every single statistic, quote and fact using trusted primary resources to make sure the information we provide is correct. You can learn more about GOBankingRates' processes and standards in our editorial policy.
Make Your Money Work for You