Brides Share the Smartest Wedding Money Moves They Made
This invaluable wedding advice can save you thousands.
Planning a wedding can be extremely stressful — and expensive. The average wedding costs about $33,931, according to The Knot Real Weddings Study. Fortunately, there are ways to cut costs while still ensuring that your special day is a memorable and fun occasion for both you and your guests.
GOBankingRates spoke to four brides to find out the smartest money moves they made while planning their nuptials. These are savvy tips you'll want to steal if you're planning a wedding of your own.

1/17
AzmanJaka / Getty Images
Create a Budget Before You Start Planning
"A set budget number is necessary for every area for your wedding, such as your venue, flowers, photographer, etc.," said 
Shea Bailey of Bailey Shea Designs, which will soon sell day planners specifically for weddings. "Set your budget and stick to it. 
Once your budget is set, it's easy to eliminate what doesn't fit."
"When I got married, I created my own wedding planner book and set budgets for each vendor I was vetting," she continued. "This made my search easy and kept me organized. I love all things wedding and saw so many beautiful things that I could have added or wanted to add, but my set budget wouldn't allow it."
Start Saving ASAP
When Dalia Oriakhi was planning her 450-person wedding, she knew saving for the big day would have to be a priority for her and her fiance. They spent two years planning their wedding, which gave them time to build up a healthy wedding fund.
"Every month we would put away $1,000 each into our joint account for two years," she said. "We saved $48,000."
3/17
Eva-Katalin / Getty Images
Skip the Wedding Planner and Use a Day-Of Coordinator Instead
"Since I knew what I wanted, I hired a day-of coordinator instead of a wedding planner," said Oriakhi. "Wedding planners can run between $4,000 to about $10,000. With a day-of coordinator, you can cut your cost in half or more. A day-of coordinator can run you between $500 to about $2,000 dollars."
4/17
Rawpixel / Getty Images/iStockphoto
Choose a Venue That Includes Catering, Decor and Bar Service in the Price
"We went for a venue that did it all," said Oriakhi. "This saved us from hiring different vendors and saved us money. The venue we chose provides tables and chairs, decorations, caterers and drinks/liquor."
Oriakhi also recommends choosing a venue that doesn't require a lot of added decor to look wedding-ready.
"Choose a venue that has a beautiful setting and atmosphere," she said. "You don't have to decorate too much when the venue is already beautiful."
5/17
South_agency / Getty Images
Don't Be Afraid To Negotiate With the Venue and Vendors
"One thing I have learned from the wedding [planning process] is how to negotiate," said Oriakhi. "Wedding vendors will work with you to make your day special. Never be afraid [to ask for a discount]. My venue would have cost me $50,000, but I was able to negotiate with them to bring it down to $23,000." 
6/17
jacoblund / Getty Images/iStockphoto
Purchase Your Wedding Dress During the Off-Season
"The best time to purchase your dress is when wedding season is down a little, around December to February," said Oriakhi. "Always look out for trunk shows and sales."
7/17
kaz_c / Getty Images/iStockphoto
DIY Where You Can
"To save money for our wedding, we DIY-ed some details, like our wedding invitations, thank you cards and souvenirs," said Pratibha Vuppuluri, CEO of She Started It, a resource guide for working moms. "We also have a baker friend, so instead of hiring a professional wedding cake maker, we commissioned her for our rustic naked cake. It came out really well, plus, we saved a lot of money."
A wedding cake alone can cost an average of $528, according to The Knot 2018 Real Weddings Study, so baking one yourself or getting a talented friend to whip one up can seriously help you save. Vuppuluri estimates that she saved $20,000 compared to standard wedding costs thanks to all her DIY-ing.
8/17
kate_sept2004 / Getty Images
Tie the Knot During a Non-Peak Time
Content marketer Catherine Stacks got married at a golf club in Orange County, California in 2015, and chose her wedding date wisely.
"They had a deal running where if we got married in a non-peak time — at the time, in 2014 when we were looking, this time was February through April — our ceremony site fee would be waived," she said. "We checked with a few of our family members and decided on March 21. We saved money on the ceremony site fee by choosing that date, and felt like we got a great value as we were really happy with the venue as a whole."
9/17
MNStudio / Getty Images/iStockphoto
Don't Overspend on Catering
"With a venue like ours that included catering, there are a variety of price tiers for food," said Stacks. "We didn't choose the most expensive or least expensive but chose second-tier based on the kind of cuisine we wanted. We wanted to make sure everyone enjoyed the food and chose options that could accommodate a variety of dietary needs without breaking the bank. Ultimately we chose a plated dinner featuring either a mahi-mahi entree or a chicken entree with two sides. We also had a variety of appetizers during cocktail hour that were a hit."
10/17
ruslanshramko / Getty Images/iStockphoto
And Don't Overspend on the Cake Either
If you're having a large wedding, you might be tempted to purchase a cake that's able to feed every guest — but you can save a lot of money by being more realistic about how much cake actually gets eaten.
"One thing I have learned from attending friends' weddings is that wedding cakes get wasted due to the fact that other desserts are there," said Oriakhi. "I only had a cake made that would serve 200, and a groom's cake that would serve 100, [even though I had 450 guests]. Both cakes cost $650."
11/17
Zeynep Ozyurek / Getty Images/iStockphoto
Serve Beer and Wine Only During the Reception
"It was important to us that our guests didn't pay for anything during our wedding, including alcohol," said Stacks. "We opted for an open beer and wine bar throughout the duration of our reception, and had hard alcohol during cocktail hour only."
Be Very Selective With Your Guest List
"We were pretty aggressive when it came to inviting guests to our wedding," said Stacks. "If the guest in question was someone we hadn't talked to in over a year or two or was a very distant relative, we didn't include them on the guest list — which wasn't the easiest decision to make. We also had to make some hard decisions when it came to friends at work. We also opted to not have a 'B' list, and only invite people who made the initial cut. We set our budget based on (almost) everyone on our list coming, so when we had people decline or not able to come last minute — which always happens — it ended up meaning that we came in under budget for our overall wedding costs. That actually ended up happening for us, which was unexpected — but that gave us more money for our honeymoon and to save for other expenses as a newlywed couple."
13/17
photoraya / Getty Images
Choose Flowers That Are In-Season for Your Florals
"Flowers can sometimes be the most expensive part of a wedding," said Oriakhi. "They can run anywhere from $2,000 to $8,000, depending on the flowers you choose. It is best to go with what is in-season during the time of your wedding. The more exotic or out-of-season, the more expensive it will be."
14/17
ruslanshramko / Getty Images/iStockphoto
Get Creative With Your Centerpieces
Since flowers can be such a major expense, you can save a lot by opting for alternative decor for the centerpieces during the reception.
"We were very happy with our florist, although we only used her services for the basics — bouquets, boutonnieres, corsages and two centerpieces for our ceremony," said Stacks. "We opted not to use flower centerpieces on the tables and spent the money elsewhere. Flower centerpieces can run $100 per table — or even more — so we decided to have floating candles instead. We ordered glass bowls on Amazon with some beads and floating candles. Each centerpiece cost us about $20, with everything being reusable, versus $100 for flowers that you'd have to toss in a few days."
15/17
g-stockstudio / Getty Images/iStockphoto
Ask Friends To Share Videos Rather Than Hiring a Professional Videographer
Wedding videographers cost an average of $2,021, according to The Knot study, so opting to forgo one can save you a lot.
"We opted not to use a videographer and decided to spend the money on our honeymoon and other expenses," said Stacks. "The value of having a videographer just wasn't worth it to us."
"A few friends took a few candid videos on their own — in hindsight, we wish we had asked people to take more candid videos during special moments, but we do cherish the ones we have," she said.
16/17
Erstudiostok / Getty Images/iStockphoto
Be Realistic About How Many Hours You Actually Need Your Photographer/Videographer For
"Photographers and videographers go by hourly rates, so discuss with them how many hours you want them to be there," said Oriakhi.
You probably don't need your photographer or videographer to stay for the entire reception, and you might not want them there for the hours you're getting ready before the wedding.
Another way to save is to ask if they have any specials going on, said Oriakhi.
17/17
paulrichstudio / Getty Images/iStockphoto
Cut Down on Paper Goods
"Spending money on programs or menus wasn't something we prioritized, as most people just throw them away after," said Stacks. "We tried to think of these extra costs from a guest's perspective — after attending so many weddings, what did we do with programs and menus? They are a nice keepsake for the bride and groom, but most others just throw them out. We kept our invitations and save the dates as a keepsake, and felt that was sufficient — along with photos and videos, of course. We ordered both of those from Wedding Paper Divas, and they have a lot of cute stationery and frequent sales."
More on Saving Money on Weddings
About the Author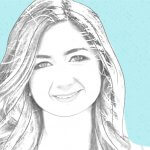 Gabrielle joined GOBankingRates in 2017 and brings with her a decade of experience in the journalism industry. Before joining the team, she was a staff writer-reporter for People Magazine and People.com. Her work has also appeared on E! Online, Us Weekly, Patch, Sweety High and Discover Los Angeles, and she has been featured on "Good Morning America" as a celebrity news expert.