The Price Tag of the Most Notorious Second Weddings Ever
Some stars spent millions on their second shot at forever love.
Photo by Joel Ryan/Invision/AP / Shutterstock.com
When it comes to celebrity weddings, sometimes second time's the charm — and sometimes it's not. Some stars had better luck walking down the aisle the second time around, but others found themselves divorced again. The one thing these second weddings all have in common is that they all cost a pretty penny, blowing the average wedding cost of over $33,000 out of the water.
Click through to see the second celebrity weddings with outrageous price tags.
1/22
Luca Bruno/AP/REX / Shutterstock.com
George Clooney and Amal Clooney
Price: $4.6 million
Before marrying Amal Clooney (née Alamuddin) in 2014, George Clooney had a reputation for being an eternal bachelor, but he was actually married to actress Talia Balsam from 1989 to 1992. When he finally married again during a Venice, Italy, destination wedding, no expense was spared. One of Hollywood's biggest celebrity power couples had wedding costs that included $3 million to accommodate their guests; $1,750 for George's bachelor dinner; $2,000 for Amal's bachelorette dinner; $300,000 for lighting, tables and other party supplies for the event; $250,000 for flowers; $30,000 for the reception dinner; $380,000 for Amal's custom Oscar de la Renta gown — one of the most expensive wedding dresses of all time; $5,000 for George's Armani tuxedo; and $15,000 for the Sunday post-wedding lunch, E! reported.
2/22
Joel Ryan/Invision/AP/REX / Shutterstock.com
Angelina Jolie and Brad Pitt
Price: $354,000
A six-figure wedding is nothing to scoff at, but for these two A-listers, it probably qualifies as a wedding on a budget. Brad Pitt and Angelina Jolie — who has a shocking net worth — married in 2014 on their own property at Chateau Miraval in France, and the flowers were picked by their kids rather than a fancy florist, E! reported. But there are other expenses they probably did pay, including $4,000 for a private chef-prepared meal, $250,000 for wedding rings and $100,000 to transport their wedding guests to France. The couple wed following Pitt's divorce from first wife Jennifer Aniston in 2005. Pitt and Jolie met a similar fate, splitting in 2016. Their divorce agreement was being finalized in April 2019, Harper's Bazaar reported.
3/22
VILLARD/SIPA/REX / Shutterstock.com
Donald Trump and Marla Maples
Price: $1 million
A thousand guests were invited to President Donald Trump's second wedding to Marla Maples, which took place at Trump's Plaza Hotel in 1993, The Washington Post reported. Maples wore a $2 million tiara, that was presumably borrowed, but other lavish — and expensive — details included thousands of white orchids and about $60,000 worth of caviar. Trump was previously married to Ivana Trump from 1977 to 1992; he split from Maples in 1999 and married his current wife Melania in 2005.
4/22
David Fisher/REX / Shutterstock.com
Prince Harry and Meghan Markle
Price: $41.24 million
Meghan Markle and Prince Harry's 2018 wedding will go down as one of the most expensive royal weddings in history. The event was estimated by Express to have cost over £32 million ($41.24 million), with £30 million ($39.60 million) spent on security alone. Other costs included £232,810 ($307,303) for a PA system to relay events from inside the wedding chapel to the public, £14,081 ($18,586) for flags and banners, and £390,000 ($514,790) for Markle's dress. Before she became royalty, Markle was married to film producer and talent manager Trevor Engelson from 2011 to 2013.
5/22
JStone / Shutterstock.com
Blake Lively and Ryan Reynolds
Price: Unknown
After getting engaged with an insanely expensive engagement ring, Blake Lively married Ryan Reynolds at an ultra-private wedding in 2013. The event took place at a barn in Mt. Pleasant, S.C., that had been decorated with candles and elegant flowers, People reported. The bride wore a custom Marchesa gown for the occasion, which likely cost at least $5,000. Reynolds was previously married to Scarlett Johansson from 2008 to 2010.
6/22
Mitch Jacobson/AP/REX / Shutterstock.com
Catherine Zeta-Jones and Michael Douglas
Price: $1.5 million
Before Michael Douglas married Catherine Zeta-Jones in 2000 at a 350-guest wedding at the Plaza Hotel in NYC, the actor was married to Diandra Luker for 23 years. Costs for his lavish second wedding include $375 per person charges for the venue, an additional $12,000 ceremony fee, $140,000 for Zeta-Jones' Christian Lacroix gown, $300,000 for Zeta-Jones' diamond tiara, $7,000 for a 10-tier wedding cake and $5,000 an hour for security, E! reported.
7/22
Tinseltown / Shutterstock.com
Gabrielle Union and Dwyane Wade
Price: $5 million
It looks like second time was a charm for both Gabrielle Union and Dwyane Wade, who are each other's second spouse. The couple tied the knot in 2014 at the Chateau Artisan mansion in Miami, Fox Sports reported. Union wore a Dennis Basso gown as her second wedding dress, and Wade — who has one of the highest net worths in the NBA — wore a custom Dsquared2 tuxedo. The celebrations included a performance by John Legend, People reported.
8/22
David Hartley/REX / Shutterstock.com
Elton John and David Furnish
Price: $1.5 million to $2 million
Elton John married his longtime partner David Furnish in 2005, shortly after the U.K. legalized same-sex civil unions. The wedding took place at their own Windsor estate, but they spent their wedding budget elsewhere: The grooms' tuxedos cost $10,000, and they spent $130,000 on caviar and champagne for their 600 guests, E! reported. Before coming out as gay, John was married to Renate Blauel from 1984 to 1988.
9/22
Tinseltown / Shutterstock.com
Kim Kardashian and Kris Humphries
Price: $6 million
Before she was Mrs. Kanye West and after she was Mrs. Damon Thomas, Kim Kardashian was — very briefly — Mrs. Kris Humphries. The reality star married the basketball pro in an over-the-top 2011 wedding that included a $2.5 million Lorraine Schwartz headpiece for the bride, $10,000 crystal-embellished invitations and three custom-made Vera Wang wedding dresses, The Hollywood Reporter reported.
10/22
Denis Makarenko / Shutterstock.com
Madonna and Guy Ritchie
Price: $1.5 million
Madonna was married to actor Sean Penn for four years before splitting in 1989. She married Guy Ritchie in 2000 at Scotland's Skibo Castle, which the couple booked out entirely to accommodate their guests. The pop star also splurged on a Stella McCartney gown and diamond tiara for the occasion, E! reported. Unfortunately for Madonna, second time was not the charm: She and Ritchie split in 2008.
11/22
Jaguar PS / Shutterstock.com
Jessica Simpson and Eric Johnson
Price: $1.4 million
Successful celebrity entrepreneur Jessica Simpson became a "Newlywed" again when she married NFL player Eric Johnson in 2014 after splitting with fellow singer Nick Lachey in 2005. The wedding was a four-day event, so costs added up quickly, E! reported. The couple is estimated to have spent $300,000 on catering for their 275 guests, $150,000 to rent out all of the restaurants and rooms for guests at California's San Ysidro Ranch, $150,000 for flowers, $30,000 for Simpson's Carolina Herrera wedding dress and $750,000 for Simpson's bridal jewels.
12/22
JIM PRINGLE/AP/REX / Shutterstock.com
Jacqueline Kennedy and Aristotle Onassis
Price: Unknown
Jacqueline Kennedy became "Jackie O" when she wed her second husband, Greek shipping magnate Aristotle Onassis, in 1968. The wedding took place on the groom's private island of Skorpios, and the reception was held on his mega-yacht, the Christina, Vogue reported. Kennedy opted for a short, lace Valentino dress for the occasion. The former first lady was widowed when John F. Kennedy was assassinated in 1963.
13/22
Jeff Bottari/Invision/AP/REX / Shutterstock.com
Michael Jordan and Yvette Prieto
Price: $10 million
Basketball legend Michael Jordan had no qualms about shelling out the big bucks for his second wedding. The 2013 event took place at the Episcopal Church of Bethesda-by-the-Sea and the reception in a large tent at Bear's Club in Palm Beach, Fla., decorated with crystals, flowers and thousands of candles, Us Weekly reported. Prieto wore a French silk J'Aton Couture gown with Swarovski crystals, and the celebrations included live performances by Usher, Robin Thicke and K'Jon. Jordan was previously married to Juanita Vanoy.
14/22
Peter Barreras/Invision/AP/REX / Shutterstock.com
Mila Kunis and Ashton Kutcher
Price: Unknown
Ashton Kutcher was famously married to Demi Moore from 2005 to 2013 before marrying his "That '70s Show" co-star Mila Kunis in 2015. The couple got married at the Secret Garden at Parrish Ranch in Oak Glen, Calif., People reported. Although many details of the wedding remain a secret, so it's unclear how much the total cost was, Kunis did tell Conan O'Brien on his talk show that the couple's wedding bands were purchased on Etsy for a total of $190.
15/22
Andreas Schoelzel/AP/REX / Shutterstock.com
Bruce Springsteen and Patti Scialfa
Price: Unknown
Bruce Springsteen and Patti Scialfa have been married for nearly three decades, but he was briefly married to model and actress Julianne Phillips first. "The Boss" and Scialfa tied the knot in 1991 at their own Beverly Hills estate, which was decorated with bundles of pink and white roses and twinkling lights, People reported.
16/22
BRENDAN BEIRNE/REX / Shutterstock.com
Nicole Kidman and Tom Cruise
Price: Unknown
Shortly after Tom Cruise split from his first wife Mimi Rogers, the actor was romantically linked to fellow actor Nicole Kidman; they wed just a few months after his divorce was finalized. Cruise and Kidman got married in a super secret ceremony in Telluride, Colo., on Christmas Eve 1991 in a $2 million home they had rented out for the occasion, People reported. The six-bedroom house was decked out in white lilies and red roses. Kidman wore a white silk gown for the occasion, and Cruise wore a classic tuxedo. Although the couple was married for a decade — an eternity in celebrity years — they split in 2001.
17/22
Fiona Morris/Epa/REX / Shutterstock.com
Nicole Kidman and Keith Urban
Price: $250,000
After her split from Tom Cruise, "Big Little Lies" star Nicole Kidman married Keith Urban in 2006. The couple got married at an intimate ceremony in Australia, during which the bride wore a $20,000 Balenciaga gown, Popsugar reported. The couple also splurged on favors — they gave out Tiffany clocks engraved with "A Moment in Time."
18/22
Tyler Boye/WWD/REX / Shutterstock.com
Reese Witherspoon and Jim Toth
Price: Unknown
For Reese Witherspoon's second wedding to agent Jim Toth — the actress was previously married to actor Ryan Phillippe from 1999 to 2006 — the "Legally Blonde" star opted for a rustic, farm-style feel. The couple wed at her Ojai, Calif., ranch in front of about 150 family and friends, Us Weekly reported. Witherspoon wore a Monique Lhuillier dress for the event, which was catered by upscale L.A. eatery Lucques. Although the total cost of the wedding hasn't been reported, the dress alone likely cost upwards of $10,000.
19/22
Tinseltown / Shutterstock.com
Ashlee Simpson and Evan Ross
Price: Unknown
Ashlee Simpson married Evan Ross in 2014 in a bohemian-style wedding. Simpson wore a crop top and lace skirt with Neil Lane jewelry, and Ross wore Dolce and Gabbana, People reported. The reception included a performance by Ross' mom, former Supremes member Diana Ross, and took place in a tent decorated with dreamcatchers and vintage fabric. Before marrying Ross, Simpson was married to Fall Out Boy's Pete Wentz from 2008 to 2011.
20/22
REX / Shutterstock.com
Vanessa Minnillo and Nick Lachey
Price: Unknown
Jessica Simpson isn't the only one who found a happily ever after her divorce. 98 Degrees singer Nick Lachey also remarried, tying the knot with TV personality Vanessa Minnillo in 2011. The couple got married on Richard Branson's private island in the British Virgin Islands, enjoying a smaller ceremony with just 35 family members and friends looking on, ABC News reported. Minnillo wore a two-piece Monique Lhuillier ensemble for the occasion, and the celebration ended with a fireworks display. Although the total cost hasn't been reported, Lachey took to Twitter during the wedding planning process to complain about the high price. "Damn, this is getting expensive," he wrote, adding, "Good thing she's worth it."
21/22
REX / Shutterstock.com
Anna Camp and Skylar Astin
Price: Unknown
"Pitch Perfect" co-stars Anna Camp and Skylar Astin got married in 2016 by the central California coast, People reported. Camp wore a Reem Acra dress with Vince Camuto shoes and Neil Lane jewelry, and Astin wore Ermenegildo Zegna with Aldo shoes. The price tag for the wedding hasn't been revealed, but Camp likely paid upwards of $4,000 for her designer wedding gown, unless she purchased it at a consignment shop. The couple split in April 2019, the LA Times reported. It was Camp's second marriage; she was previously married to "Scrubs" star Michael Mosley from 2010 to 2013.
22/22
Featureflash Photo Agency / Shutterstock.com
Will Smith and Jada Pinkett Smith
Price: Unknown
Jada Pinkett Smith and Will Smith wed in 1997 at the Cloisters mansion outside of Baltimore, People reported. The "pricey" event included "acres of lush velvet draping, limos for the guests, hundreds of gilded magnolia leaves from Virginia and burgundy calla lilies flown in from New Zealand," according to the report. More than two decades later, the couple is still going strong. Smith was previously married to Sheree Zampino — whom he was actually still married to when he began dating Pinkett Smith, People reported.
More on Celebrities
About the Author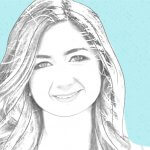 Gabrielle joined GOBankingRates in 2017 and brings with her a decade of experience in the journalism industry. Before joining the team, she was a staff writer-reporter for People Magazine and People.com. Her work has also appeared on E! Online, Us Weekly, Patch, Sweety High and Discover Los Angeles, and she has been featured on "Good Morning America" as a celebrity news expert.