How To Split Expenses Fairly When You Move in With Your Partner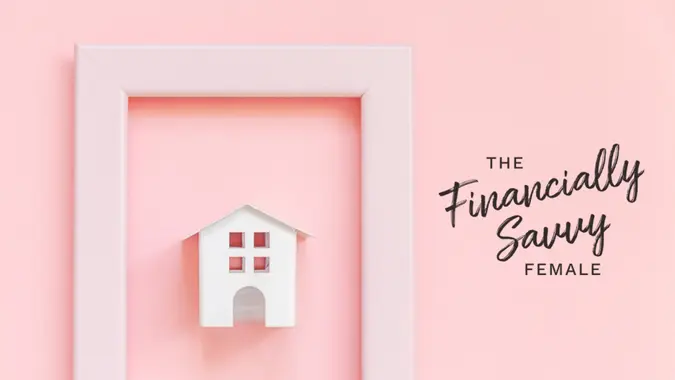 Iuliia Zavalishina / iStock.com
Moving in with your partner is an exciting milestone in your personal life, and it's also a cause for adjustment in your financial life. Now you'll be sharing many expenses that you haven't before — such as groceries, utilities and housing — but how can you decide who pays for what? In this "Financially Savvy Female" column, we're chatting with Ali Browne, the chief development officer at Lido Advisors, about how to split these expenses fairly.
What common expenses do you need to consider when you move in with your significant other?
For the average individual, the question may be fairly straightforward — rent, groceries, cable, heat and hot water, etc.
However, for a more high-net-worth female, the considerations are much more complex and can have profound implications on her investments, taxes, estate planning and more. As such, reviewing with their legal and tax advisor is important.
Seeking financial advice should also be something she strongly considers. An advisor can help strategically plan how to maximize the upside of this life event while protecting herself from any financial downside from unforeseen events.
A few important factors:
Investment considerations (mortgage, HOA, rent, major repair, renovations): Who owns the asset and to whom is the benefit being accrued upon sale of the asset? For example, if she moves in and pays half of the expenses, and in three years the significant other sells the house at a much higher price, will she share in the profit? If the flip side is true, she's the homeowner and the partner stops paying HOA, will she have visibility to the arrears before she racks up any unnecessary fees or worse, a lien is put on her home?
Tax considerations: If she pays rent to the significant other — who in this scenario owns the home — what percent of her time will she spend working from home? Does she file her taxes as W-2 or 1099 and if the latter, can the rent be considered for a tax write-off?
Estate planning: If she has children or other beneficiaries, are the expenses she's paying coming at the expense of an asset she could own or otherwise invest in as part of an estate plan?
Make Your Money Work for You
My point is the considerations are multi-faceted, and an advisor will help her think them all through so that she sets herself up for financial health and success.
How can you determine who pays for what?
Women should think of this as a financial decision, with tax and estate planning considerations, not an emotional one. Work with an advisor to construct a model that maximizes her benefits while protecting her if things don't work out.
Most importantly, I'd encourage women to put everything in writing — ideally with a lawyer — to be signed and notarized by both parties so that there are no misunderstandings. This way, both parties can focus on the relationship and not the details of an unclear expense agreement.
Should you open a joint account to pay for shared expenses?
Again, it's important here not to fall back on what's easiest, but recognize that there are tax implications on whatever you decide. In most cases, I would advise women to keep their expenses separate from their significant other's. There are more negatives that will outweigh the positives of sharing a joint account.
I would also recommend women consider having a dedicated credit card that they can charge this category of expenses on so that they have a clear record of spend for transparency for themselves, their advisor and their partner.
More From GOBankingRates
Make Your Money Work for You
GOBankingRates wants to empower women to take control of their finances. According to the latest stats, women hold $72 billion in private wealth — but fewer women than men consider themselves to be in "good" or "excellent" financial shape. Women are less likely to be investing and are more likely to have debt, and women are still being paid less than men overall. Our "Financially Savvy Female" column will explore the reasons behind these inequities and provide solutions to change them. We believe financial equality begins with financial literacy, so we're providing tools and tips for women, by women, to take control of their money and help them live richer lives.