Jennifer Aniston and Justin Theroux Risk Their Bank Account Funds by Marrying Without a Prenup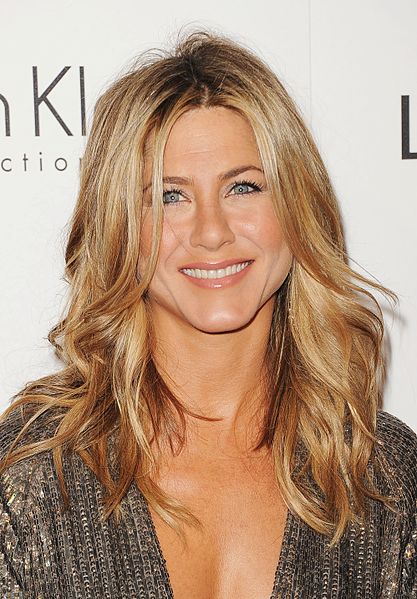 America's old-school sweetheart (long before Taylor Swift grabbed the title) is following her heart, according to the latest reports. Jennifer Aniston and Justin Theroux are allegedly moving forward in matrimony without the protection of a prenuptial agreement.
Theroux was said to have volunteered to establish a premarital agreement to protect Jennifer's bank account and assets, which according to US! Magazine is in the realm of $150 million, should the marriage end in divorce. Jennifer's response to his petition — a flat, unapologetic no.
What Is a Prenuptial Agreement?
A prenuptial agreement, or "prenup," is a binding financial agreement between two spouses. In some states, once two individuals get married their assets and debts from the start of the marriage until the end of the union are considered community property and debt. The prenuptial agreement specifically outlines limitations on what is considered shared property.
In the case of Jennifer Aniston and Justin Theroux, establishing a prenuptial agreement before marriage is more advantageous for Aniston, whose net worth is considerably more than Theroux's. And seeing as the two reside in California, a community property state, most celebrities in Jennifer Aniston's situation would not even hesitate to sign on the dotted line if it meant protecting their hard-earned cash.
But reports reveal that Jennifer isn't as hopeless romantic in real life as she portrays in her blockbuster romantic comedies, as she has declined Justin Theroux's offer for a prenup.
Jennifer Aniston and Justin Theroux Tying the Knot for Love
For Jennifer aniston and Justin Theroux, it appears that money isn't even an issue for Aniston as the couple plans for their upcoming wedding.
"He's got enough self-assurance to not feel intimidated by her fortune and he wants Jen to know that even if the marriage ends he will never take a dime from her."
In a legal and financial sense, such an arrangement is only reasonable considering the income that Jennifer Aniston brings into the marriage. Hollywood marriages don't always have the best run rates, either, with short celebrity marriage stints like Britney Spears' 55 hour marriage to Jason Alexander, which was ultimately annulled. However, Aniston is still "absolutely adamant" about foregoing a prenup. Insiders quote the actress as saying, "I'm choosing love, not money. And people are just going to have to deal with it."
(Photo courtesy of Vennyschull via Wiki Commons)