Kimye and 30 of the Most Expensive Celebrity Divorces To Rock Hollywood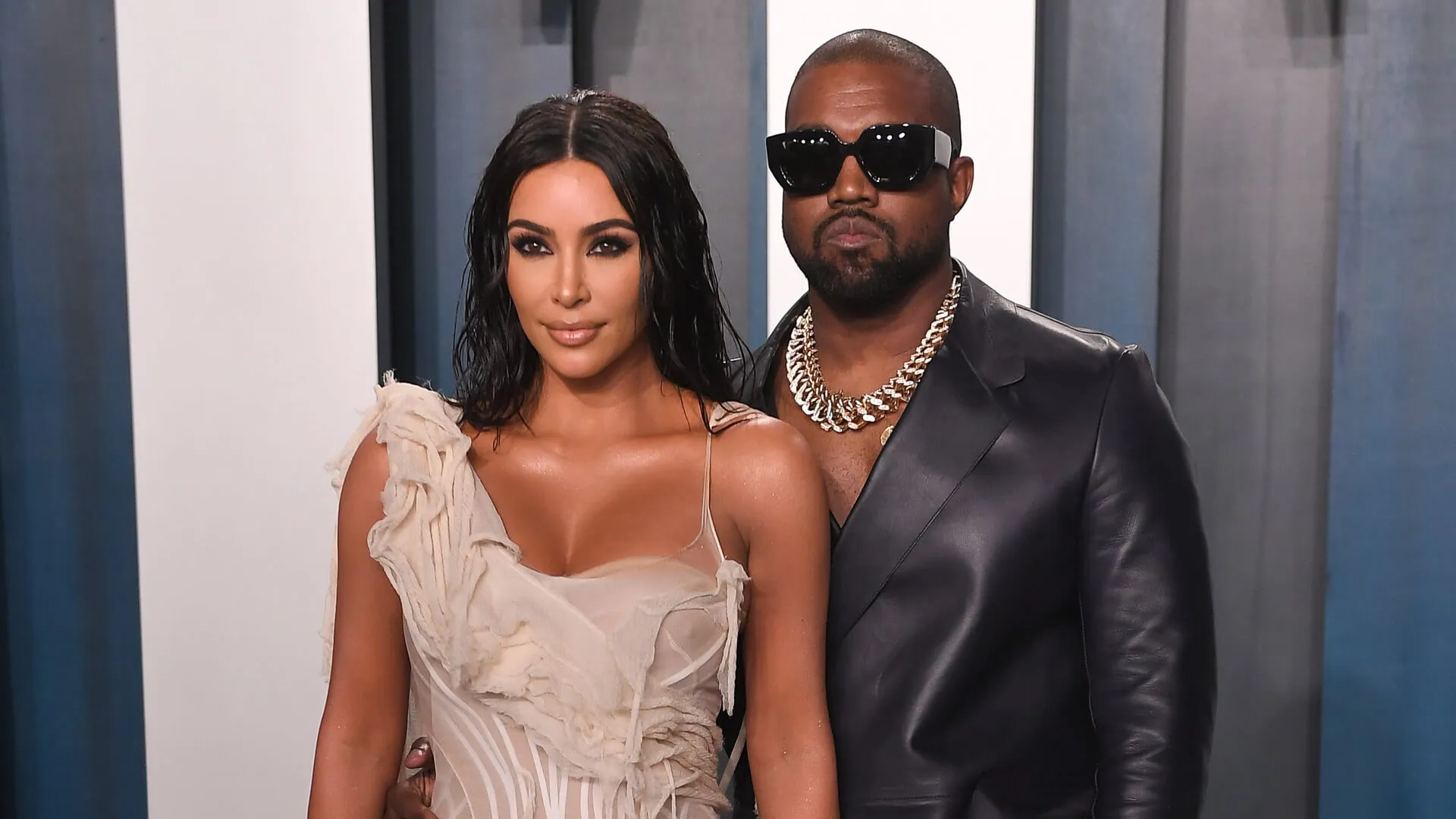 Kim Kardashian and Kanye West
On Feb. 19, TMZ reported that Kim Kardashian filed for divorce from Kanye West. The couple was married for nearly seven years; they have four children together. Although it remains to be seen how much this divorce will cost, sources told TMZ that there is a prenuptial agreement in place that neither party is contesting, and the split is expected to be amicable. Kardashian has a net worth of $780 million, while West has a net worth of $1.3 billion, according to Forbes.
The couple is currently in the process of reaching a property settlement agreement, TMZ reported. Properties owned by the couple include a Hidden Hills, California estate purchased for $20 million in 2014; a Wyoming ranch purchased in 2019; a second Hidden Hills home purchased for $3 million in 2019; and two acres of undeveloped land in La Quinta, California purchased for $6.3 million in 2019, Realtor.com reported.
Make Your Money Work for You
Dr. Dre and Nicole Young
Dr. Dre's wife of 24 years, Nicole Young, filed for divorce on June 29, TMZ reported. The couple has two adult children, so child support would not come into play. However, the couple does not have a prenuptial agreement, sources told TMZ, so Dre's millions could be on the line. The hip-hop mogul's net worth is $800 million, according to the latest calculations from Forbes. Young will be seeking spousal support.
Jennifer Aniston and Justin Theroux
Jennifer Aniston and Justin Theroux announced their split in February 2018 following seven years together and two years of marriage. However, neither has legally filed for divorce, and TMZ reports that there is no evidence that they were legally married. In a conflicting report, Radar Online stated that the couple had signed an "ironclad" prenuptial agreement to protect Aniston's finances.
If there is not a prenup and the pair do move forward with a legal divorce, millions will be at stake. Aniston made $63 million during the years she was married to Theroux, Forbes reported, and Theroux had been making a nice chunk of change on his own, earning $75,000 per episode of "The Leftovers," according to TV Guide. The couple also purchased a Los Angeles home together for $21 million prior to their marriage, People reported.
Jenna Dewan and Channing Tatum
After nine years of marriage, Channing Tatum and Jenna Dewan announced they were splitting in April 2018. Dewan officially filed for divorce in October 2018 and asked for joint legal and physical custody of the couple's daughter, Everly, as well as child support and spousal support, The Blast reported. The amount of support requested is not known at this time. Tatum also has requested joint custody. The couple finalized their divorce paperwork on Jan. 14 and the judge signed off on it in early February. The court documents confirmed shared custody.
Both stars have moved on romantically: Tatum has been in an on-and-off relationship with singer Jessie J, and Dewan is engaged to actor Steve Kazee; they recently welcomed their first child together.
Make Your Money Work for You
Angelina Jolie and Brad Pitt
Angelina Jolie filed for divorce from Brad Pitt in September 2016, pulling the curtains closed on one of the most famous Hollywood relationships. Their marriage only lasted two years, but the couple was together for more than a decade. The couple had three biological children together during that time: Shiloh Nouvel and twins Knox Leon and Vivienne Marcheline. The couple also had adopted children Pax, Maddox and Zahara. Jolie stated that the divorce was for the "health of the family."
The couple is handling their divorce in a private forum, so the public will not be privy to details. According to Forbes, Jolie and Pitt earned $555 million while they were together, so you can expect the divorce settlement to be costly. Over three years after their split, the couple is still hashing out their divorce settlement. In October 2019, Pitt asked the court for more time to figure out how to split their fortune.
Slash and Perla Ferrar
Cost of Divorce: $6.6 million
Guns N' Roses rocker Slash filed for divorce from his wife of nearly 13 years, Perla Ferrar, in 2014. The divorce was extremely contentious and didn't settle until 2018. According to the settlement, Slash would pay Ferrar $6.6 million plus $100,000 per month in spousal support and another $39,000 per month in child support, TMZ reported. Slash was able to keep his guitars, music compositions, a Ford F-150 and the couple's Beverly Hills house. Ferrar received the Los Angeles house, a Range Rover and two Mercedes. She was also granted physical custody of their children.
Jennifer Lopez and Cris Judd
Cost of Divorce: $14 million
Jennifer Lopez has been married and divorced three times, and her second marriage ended up costing her millions. The singer-actress met choreographer Cris Judd on the set of her "Love Don't Cost a Thing…" music video, and they wed in 2001 — only to divorce after a little over a year of marriage. The exact settlement amount is undisclosed, but reports estimate it was worth $14 million, according to E! News.
Lopez became engaged to former baseball player Alex Rodriguez after about two years of dating. The couple announced their engagement via Instagram in early March 2019.
Make Your Money Work for You
Mick Jagger and Jerry Hall
Cost of Divorce: $15 million to $25 million
Rock legend Mick Jagger and model Jerry Hall met in 1977 and had two children together before officially tying the knot in 1990 in Bali, Indonesia. Nine years later, Hall filed for divorce after discovering that Jagger had fathered another woman's child. Fortunately for Jagger, he was able to get an annulment after successfully challenging the legality of the Balinese wedding. Still, Hall received a settlement worth between $15 million and $25 million, Forbes reported. But that's relative chump change for Jagger, who's one of the richest performers with a net worth of $500 million.
The Rolling Stones frontman hasn't remarried, but he is dating Melanie Hamrick. Hall is now married to Rupert Murdoch — who himself went through an expensive divorce.
Matt Lauer and Annette Roque
Cost of Divorce: $20 million
Former "Today" host Matt Lauer and his wife of nearly 20 years, Annette Roque, finalized their divorce in September 2019, People reported. The couple had separated nearly two years prior, following Lauer's firing from NBC for alleged sexual misconduct.
Although the couple signed a "postnup" after Roque initially filed for divorce in 2006 (the two reconciled that time), Page Six reports that he could be paying Roque up to $20 million this time around. As for their real estate assets, People reported that Lauer agreed to sell their $44 million Hamptons home.
Lionel and Diane Richie
Cost of Divorce: $20 million
Lionel Richie — who's the richest celebrity from his home state of Alabama — married backup dancer Diane Richie in 1996, and they filed for divorce in 2004. As part of her alimony petition, Diane reportedly claimed a monthly clothing allowance of $15,000; a monthly budget of $50,000 for manicures, massages and other personal services; and a $20,000 annual budget for plastic surgery. She settled for an estimated $20 million, according to Forbes.
Make Your Money Work for You
Donald and Ivana Trump
Cost of Divorce: $20 million
Now-President Donald Trump married Ivana in 1977, and the couple had three children together. In 1992, they split amid reports that Donald was having an affair with Marla Maples. Ivana reportedly received $20 million in the settlement, according to E! News.
The businessman-turned-president has been married to Melania Trump since 2005. He's now one of the richest world leaders.
Ted Danson and Casey Coates
Cost of Divorce: $30 million
"Cheers" star Ted Danson has been married to his current wife, fellow actress Mary Steenburgen, for over 25 years, but his previous marriage was not as long-lasting — and ended in one of the costliest divorces in Hollywood history.
Danson tied the knot with his second wife, Casey Coates, in 1977 (he was previously married to his college sweetheart), but the marriage crumbled when Danson had an affair with his "Made in America" co-star Whoopi Goldberg. The divorce ended up costing Danson $30 million, Closer Weekly reported.
Kelsey and Camille Grammer
Cost of Divorce: $30 million
As far as famous divorces go, Kelsey Grammer's split from his ex-wife Camille is one of Hollywood's nastiest. Camille, known for her appearance on the reality television show "The Real Housewives of Beverly Hills," filed for divorce from the "Cheers" and "Frasier" actor in July 2010 after 13 years together.
You can say it was a quickie divorce, as Kelsey married his current wife and former flight attendant Kayte Walsh just two weeks after his divorce from Camille was finalized in 2011.
According to TMZ, Camille was awarded an estimated $30 million in the divorce settlement — half of the marriage's total assets. And she's moved on romantically as well — the reality star married attorney David C. Meyer in 2018.
Make Your Money Work for You
Hulk and Linda Hogan
Cost of Divorce: $30 million
Linda Hogan filed for divorce in 2007 after reports emerged that Hulk, real name Terry Bollea, was having an affair. The couple — who are among the richest reality stars of the 2000s — had been married for 25 years and have two children together.
The split was anything but simple, and it took four years for the two to reach a settlement. As part of the deal, Linda reportedly received 40% ownership of Hulk's companies and more than 70% of the couple's liquid assets. She also received a number of luxury cars and a $3 million property settlement. All in all, Linda was granted $30 million in the divorce, E! News reported.
The wrestler moved on romantically before officially signing on the dotted line — Hulk got married again in 2010 to Jennifer McDaniel.
Michael and Diandra Douglas
Cost of Divorce: $45 million
Michael Douglas was an up-and-coming actor when he met Georgetown student Diandra Luker in 1977 at a Jimmy Carter inauguration party. The two had a whirlwind romance, tying the knot after just six weeks of dating. Though they were married for over two decades, the couple divorced in 1998 amid reports of Douglas' infidelity and alcohol abuse. Not only did Luker receive an estimated $45 million in the divorce settlement, but she also walked away with homes in Beverly Hills and Majorca, Forbes reported.
Douglas married fellow actor Catherine Zeta-Jones two years later in a celebrity wedding with an outrageous price tag.
Make Your Money Work for You
James Cameron and Linda Hamilton
Cost of Divorce: $50 million
Director James Cameron married actress Linda Hamilton in 1997, and the couple got divorced just 18 months later. According to Forbes, Cameron took home $100 million from "Titanic" earnings — and had to give half of that to Hamilton in the divorce settlement.
The two remained on friendly terms, and Hamilton appeared in 2019's "Terminator" reboot, which Cameron produced. Cameron got remarried for a fourth time following his divorce from Hamilton, and he remains married to actress Suzy Amis, whom he met on the set of "Titanic."
Paul McCartney and Heather Mills
Cost of Divorce: $50 million
Beatles rocker Paul McCartney married nonprofit worker Heather Mills in 2002 after meeting at a charity event. They split in 2006 but didn't reach an official divorce settlement until 2008. Mills was eventually awarded $50 million, but she originally asked the court for a whopping $251 million, CNN reported.
McCartney is now remarried to businesswoman Nancy Shevell. The couple wed in 2011 after four years of dating.
Kenny Rogers and Marianne Gordon
Cost of Divorce: $60 million
Kenny Rogers — one of the richest country music stars — has been married five times and ended up having to make a huge payout when he split from his fourth wife, Marianne Gordon. The former couple had one child together and had been married for 16 years when they divorced in 1993. Rogers settled for $60 million, E! News reported.
The singer-songwriter married his last wife, Wanda Miller, in 1997. Rogers died in March of natural causes at the age of 81.
Guy Ritchie and Madonna
Cost of Divorce: $76 million to $92 million
Madonna, the eternal "Material Girl," has a long list of famous beaus, including the late musician Tupac Shakur, retired basketball player Dennis Rodman and retired baseball superstar Alex Rodriguez, who is now engaged to Jennifer Lopez. Madonna married director Guy Ritchie in 2000 at Skibo Castle in Scotland. The couple has one biological child and one adopted child together.
Madonna and Ritchie were married for eight years before calling it quits. The couple was reportedly worth nearly $525 million at the time of separation, and the singer had to pay Ritchie between $76 million and $92 million in their divorce, according to the Associated Press.
Ritchie remarried in 2015, tying the knot with Jacqui Ainsley. In 2016, Madonna lost the lengthy custody battle for the couple's biological son, Rocco, who is said to have wanted to live in London with his father. Rocco continues to live in London, away from his famous mother, the Mirror reported.
Make Your Money Work for You
Kevin Costner and Cindy Silva
Cost of Divorce: $80 million
Long before Kevin Costner starred as Elliot Ness in the 1987 movie "The Untouchables," he was a student at California State University, Fullerton, which is where he met Cindy Silva. The couple married in 1978 and had three children together.
Costner and Silva divorced in 1994, and Silva received an $80 million payout, according to E! News.
Costner married model and handbag designer Christine Baumgartner in 2004.
Harrison Ford and Melissa Mathison
Cost of Divorce: $85 million to $118 million
Younger generations might not know that actress Calista Flockhart — best known for her starring role in "Ally McBeal" — is not Harrison Ford's first wife. In fact, the "Star Wars" and "Indiana Jones" actor was married for more than two decades to Melissa Mathison, a Hollywood screenwriter best known for the movie "E.T."
Ford and Mathison wed in 1983 and had two children together. The couple split in 2001 and officially ended their marriage in 2004. Mathison received between $85 million and $118 million from Ford, according to the Daily Mail. The divorce did not leave Ford in the poor house, though, as he has a net worth of $300 million.
Ford and Flockhart have been married since 2009. Melissa Mathison died of neuroendocrine cancer in 2015 at the age of 65.
Adele and Simon Konecki
Cost of Divorce: $90 million (estimated)
Singer Adele and her husband, Simon Konecki, announced that they were splitting after seven years together in April 2019, and in September 2019, Adele officially filed for divorce, People reported. It's been widely reported that the couple did not sign a prenuptial agreement, and because Adele filed in California, Konecki could be entitled to as much as half of her earnings.
At the time of the filing, Adele had a net worth of $180 million and Konecki had reported assets totaling $1 million. The divorce has not been finalized, but if Konecki does get half of Adele's wealth, she'll be out $90 million. According to reports, Los Angeles courts approved Adele's request to keep the divorce proceedings private, so the public will never know for sure how much the divorce really cost her.
Make Your Money Work for You
Steven Spielberg and Amy Irving
Cost of Divorce: $100 million
Prior to marrying actress Kate Capshaw in 1991, director Steven Spielberg was married to actress Amy Irving for four years. The couple married in 1985 after Irving learned she was pregnant with their son, Max.
Spielberg and Irving divorced in 1989. The marriage ended amicably, according to the Los Angeles Times, but Irving walked away with quite the payday: $100 million.
Irving is now on her third marriage to director Kenneth Bowser. Spielberg is still married to Capshaw, whom he met on the set of "Indiana Jones and the Temple of Doom." The couple has five children together.
Tiger Woods and Elin Nordegren
Cost of Divorce: $100 million
Tiger Woods is one of the best golfers of all time, yet his success has been, at times, overshadowed by his behavior off the course. In addition to costing him multiple endorsements, the public revelation of multiple scandalous infidelities in 2009 led to the end of his six-year marriage to Swedish model Elin Nordegren.
Woods and Nordegren married in 2004 and had two children together before divorcing in 2010. The couple had signed a prenuptial agreement prior to their marriage, but it was renegotiated after Woods' sex scandals came to light, according to People. Nordegren reportedly received an estimated $100 million settlement.
The golfer is now worth an estimated $800 million. He has been dating Erica Herman, the former general manager of his restaurant, The Woods Jupiter, since 2017, People reported.
Garth Brooks and Sandy Mahl
Cost of Divorce: $125 million
Country music star Garth Brooks met his first wife, Sandy Mahl, while attending college at Oklahoma State. The couple wed in 1986 before Brooks rose to fame. They had three children together before divorcing in 2001.
Brooks' divorce reportedly cost him $125 million — one of the largest payouts in country music divorce history. In 2005, Brooks wed country singer Trisha Yearwood, who was also previously married. Her net worth is estimated to be $400 million.
The couple rarely collaborates on music together, but her latest album, "Every Girl," features a duet with Brooks titled "What Gave Me Away."
Frank and Jamie McCourt
Cost of Divorce: $131 million
You might not recognize the names Frank McCourt and Jamie McCourt, but this divorce is more dramatic than what you often see on the silver screen, making it a perfect fit for this list.
Frank and Jamie met in 1979 at Georgetown University. The couple married in 1979 and had four children together. In 2004, the McCourts purchased the Los Angeles Dodgers. Their 30-year marriage fell apart during their ownership of the team.
The McCourt divorce was ugly, involving a "he said, she said" fight over ownership of the Dodgers and an alleged affair with a Dodgers' bodyguard. The divorce was settled in 2011 for $131 million. Frank McCourt sold the team in 2012.
Make Your Money Work for You
Neil Diamond and Marcia Murphey
Cost of Divorce: $150 million
Neil Diamond married television production assistant Marcia Murphey in 1969. They were married for 25 years before Murphey filed for divorce, citing irreconcilable differences. Murphey was awarded an estimated $150 million in the settlement, which was half of Diamond's total fortune, Forbes reported.
In 2012, the "Sweet Caroline" singer married his manager, Katie McNeil. He's currently worth $200 million.
Michael Jordan and Juanita Vanoy
Cost of Divorce: $168 million
Basketball legend Michael Jordan has set numerous records on the court. Off the court, he holds a record for one of the most expensive celebrity divorces.
The marriage of Michael Jordan and Juanita Vanoy began to show strain in 2002 when Vanoy filed for divorce. She withdrew the request a month later, according to People magazine. Five years later, she filed for divorce again.
Although the couple had signed a prenuptial agreement, Vanoy still walked away with $168 million, as well as custody of their three children.
Jordan is now married to model Yvette Prieto, who signed a prenuptial agreement, according to the National Enquirer. According to Forbes, Jordan has amassed a net worth of $2.1 billion over the course of his career, making him one of the richest athletes of all time.
Mel Gibson and Robyn Moore
Cost of Divorce: $425 million
During his Hollywood heyday, Mel Gibson was married to Robyn Moore. Gibson wed Moore in 1980, one year after he starred in "Mad Max." The couple had seven children together.
Moore filed for divorce from Gibson in 2009 after nearly 30 years of marriage. The well-publicized divorce cost Gibson nearly half of his $850 million fortune, as the couple did not have a prenuptial agreement, according to People. Without an agreement, Moore was legally entitled to half of everything Gibson earned during their marriage.
Gibson has not remarried since his divorce from Moore; however, he has had two more children, one with former partner Oksana Grigorieva and one with his current girlfriend, Rosalind Ross.
Make Your Money Work for You
Rupert Murdoch and Anna Mann
Cost of Divorce: $1.7 billion
Usually, a man behind the scenes, media mogul Rupert Murdoch made headlines in 1998 when he and his second wife, Anna Murdoch (now Anna Mann), divorced after 31 years of marriage. Though it happened nearly 20 years ago, Rupert Murdoch's divorce is still one of the most expensive divorces in history. According to Time Money, Murdoch paid Mann a whopping $1.7 billion, mostly in News Corp stock.
Just days after his divorce with Mann was finalized, Murdoch married producer Wendi Deng. This marriage included a prenuptial agreement, which proved useful for Murdoch 14 years later when he filed for divorce from Deng.
Murdoch is now on his third marriage to Jerry Hall, a former model who has four children with Mick Jagger. It's unknown whether Hall signed a prenuptial agreement, but you don't have to be a divorce attorney to know that prenups are a smart move when there's this much wealth at stake. Rupert Murdoch's net worth is $16.9 billion as of July 2020, according to Forbes.
Jeff and MacKenzie Bezos
Cost of Divorce: $38 billion
When the richest man in the world gets a divorce, it's almost sure to be the most expensive divorce of all time. Such is the case for Amazon founder Jeff Bezos and his now-ex-wife MacKenzie. The couple announced their divorce in January 2019 following 25 years of marriage and four children. As part of the settlement, MacKenzie would receive 25% of the couple's Amazon stock, which amounts to a roughly 4% stake in the company — valued at $38 billion, CNN reported. As part of their agreement, Jeff would maintain voting control over MacKenzie's shares and maintain all his interests in the Washington Post and Blue Origin. MacKenzie said that she would be giving at least half her fortune to charity.
Gabrielle Olya contributed to the reporting for this article.
All net worths are according to celebrity finance outlet Celebrity Net Worth unless otherwise noted, and are accurate as of Feb. 19, 2021.