8 Times When Your Wallet Benefits From Being Single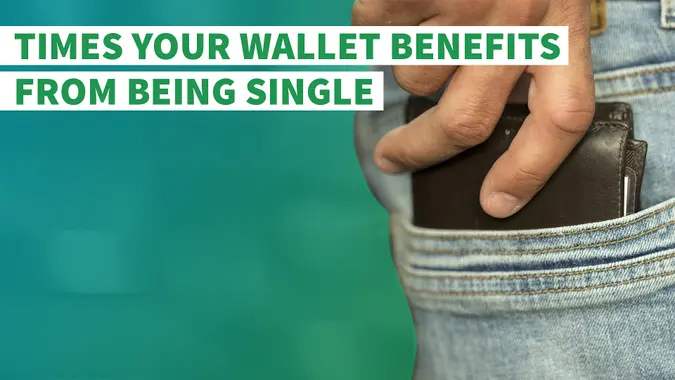 URTIMUD PRODUCTION / Shutterstock.com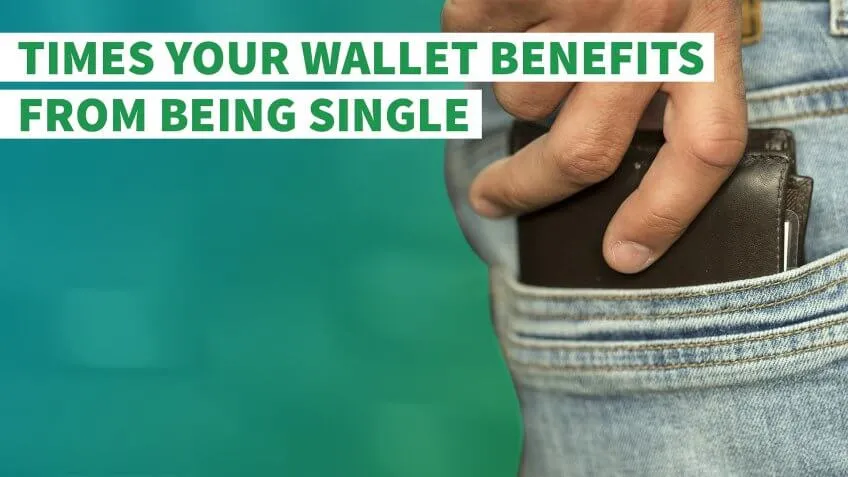 URTIMUD PRODUCTION / Shutterstock.com
As we roll through a season filled with gaudy pink hearts, sugar-sweet candies and sometimes downright sappy sentiment, it can be tempting to envy starry-eyed couples holding hands at a restaurant.
But as romantic as waking up day after day next to a familiar face may seem, there are some definite advantages to being single — and not just because you can drink straight out of the milk carton. Check out these ways money affects the single life.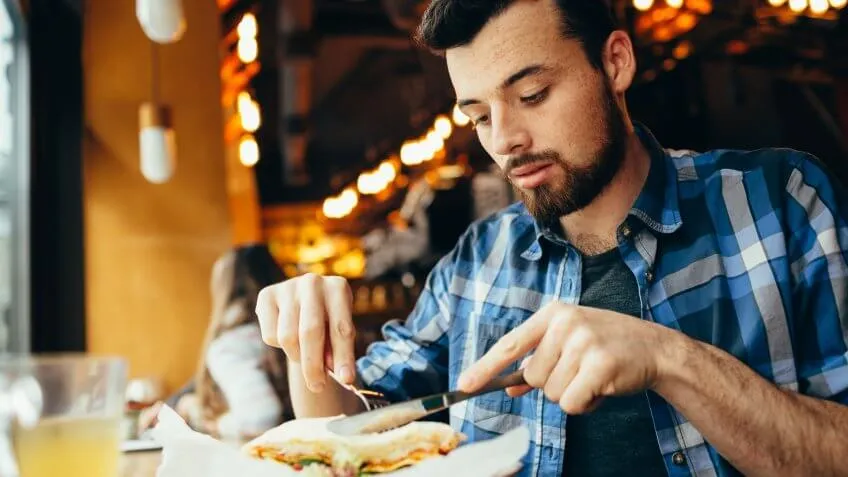 SG SHOT / Shutterstock.com
1. When You're Paying the Tab
Not only will you dodge a pricey restaurant bill on Valentine's Day, but your single status will have your wallet smiling throughout the year.
Even when there's no special occasion to celebrate, dinner for two averages $72 across the country, according to the Zagat survey "The State of American Dining in 2016." Not shelling out for a weekly dinner date saves you $3,744 annually, which can make a big dent in paying down consumer debt or saving for a rainy day.
You can enjoy dinner out when the romance pressure is off and you don't have to worry about looking cheap. Treat yourself on Singles Awareness Day — Feb. 15 — and save some bucks while having a good time. Check out a new happy hour, buy discounted gift cards and research daily specials online before heading out the door.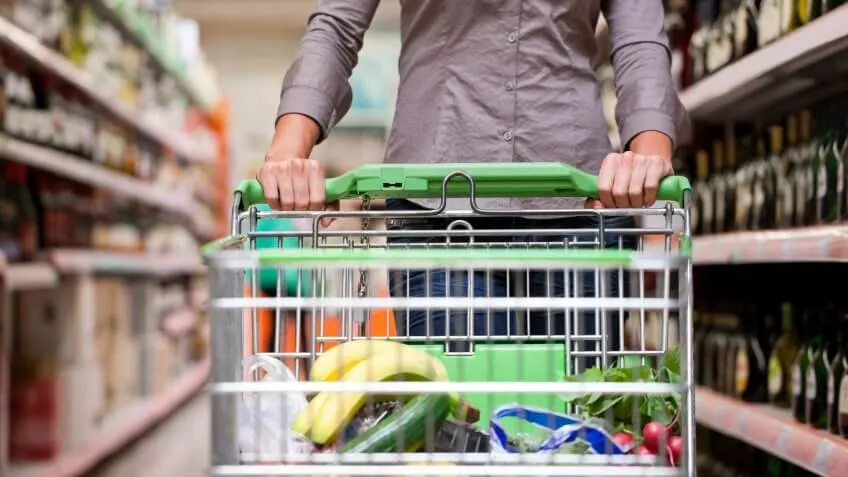 Kzenon / Shutterstock.com
2. When You're Grocery Shopping
An old adage says that two can eat as cheaply as one, but according to the 2016 USDA report "Cost of Food at Home at Four Levels," that's a myth. A single woman living alone spends an average $58.70 on weekly groceries using a moderate cost plan, according to the report. Single men who spend moderately on groceries average about $10 more per week.
When couples share the same household, the cost of food is even more than the sum of their grocery costs when they were single. The average weekly grocery bill rises to more than $140, adding an extra $624 per year that neither would have spent if they lived alone.
The expense gap increases when couples have different shopping strategies and eating styles. Shopping weekly sales and circulars on conventional food can get an extremely thrifty single person's weekly grocery budget down to just $37.60. Factors like buying organic food and grass-fed meat can raise the weekly per-person budget to $80.50 or more.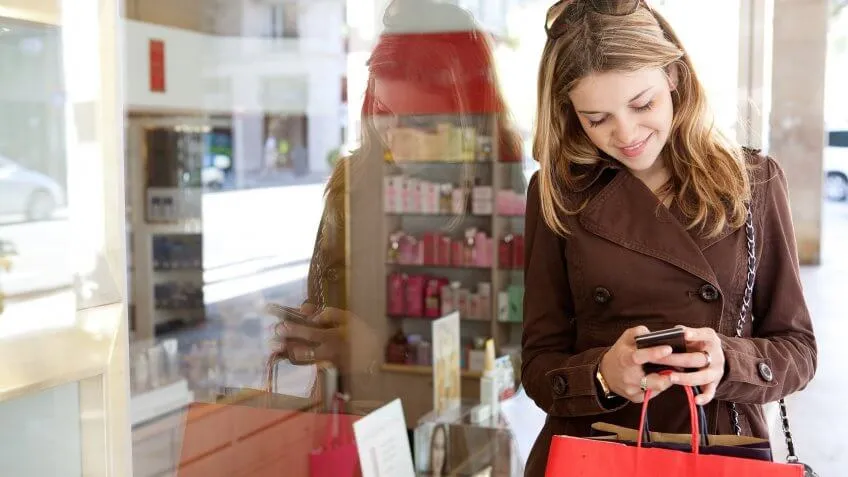 MJTH / Shutterstock.com
3. Over the Holidays
The two weeks before Valentine's Day can be the most expensive window for buying gifts for other people. "According to our internal price tracking on PromotionCode, we know that flowers cost 60 percent more in the two weeks that lead up to Valentine's Day," said Robert Russo, CEO of PromotionCode. "Not having to buy them during the year's most expensive window will help keep some of that cash in your wallet."
Consumers will spend roughly $137 on Valentine's Day in 2017, according to a survey by the National Retail Federation. You can save that money when you're single — unless you go all out for a parent, child or friend. So, should you wait until the day-after sales to gorge yourself on clearance-priced chocolates packaged in shiny heart boxes?
Not according to Larry Kallevig, founder and CEO of Haven Financial Group. "Take the money you would have spent and put it toward your savings or retirement instead. Getting your finances in order will help make you financially strong before you get into a relationship," he said.
Although most breakups aren't due to money problems, relationships are expensive. So, start saving.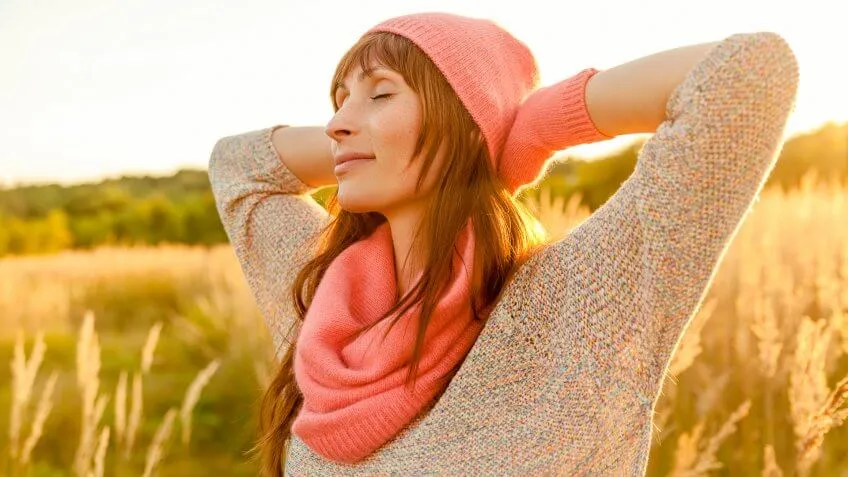 altafulla / Shutterstock.com
4. When It's Time to Enjoy Life
Although dating usually involves a significant amount of money spent on pleasurable activities, things change when a couple decides to pool their finances. This was the conclusion of a 2017 study by Cambridge University, "The Consumption Consequences of Couples Pooling Financial Resources."
The studies analyzed more than 160,000 bank transaction records, as well as gathered evidence from laboratory experiments where couples considered money both separately and jointly. The results showed that when couples unite their finances, they spend less money on fun and enjoyment.
"This is because you worry about what your partner thinks, and therefore feel the need to justify yourself," said behavioral scientist and study researcher Joe Gladstone, Ph.D. "The conclusion is that having a joint account in a relationship might be bad for you as you fail to spend your money on those things that bring you the greatest happiness and well-being."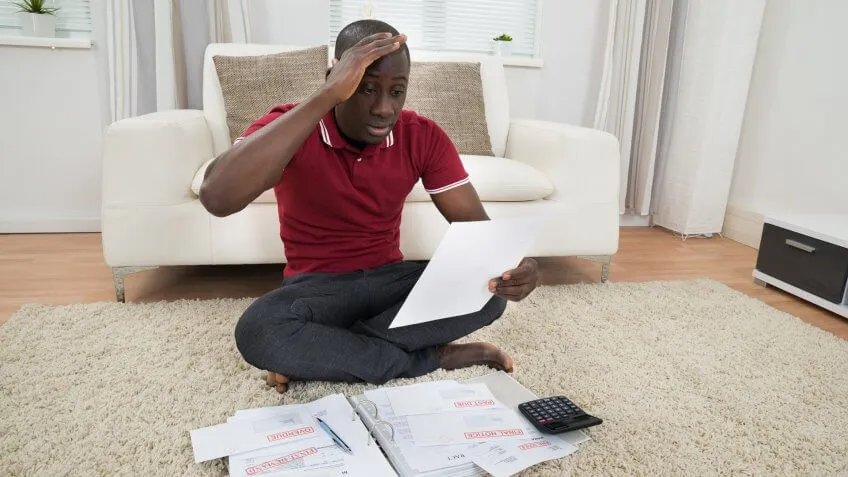 Andrey_Popov / Shutterstock.com
5. When It Comes to Paying Off Debt
Being single is a great time to take care of credit habits — without having to worry about dropping money on a significant other's debts.
When you're single, you have the time to take a a detailed look at your financial picture. "Take a step back and assess how you're currently using credit. Are you overplaying the field and using more credit cards than you can manage? Or are you the picture of credit health?" said TransUnion Vice President Heather Battison.
When it's finally time to say your vows and pledge, "for richer or for poorer," you could find yourself poorer if your spouse lies about money, or has other significant money issues, like mountains of debt that they didn't take of.
Although you're not usually legally responsible for a spouse's debt if it's not joint and you didn't cosign on the loan, creditors can go after a couple's jointly-held assets when they live in a community property state, or even the other spouse's assets. That fishing boat you bought your husband as a post-wedding gift is fair game for creditors if they sue in court to collect on his bad business debts, even if your name is the only one on the title.
You could even find your own wages garnished to pay the bad debt if you live in a community property state. If your husband no longer has an income due to his failed business, creditors could file to garnish a portion of your wages until the debt is paid off.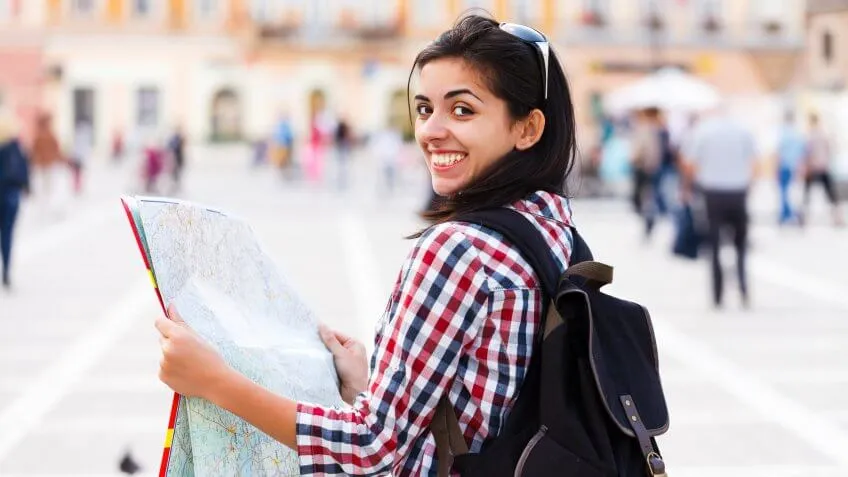 Lighthunter / Shutterstock.com
6. When It Comes to Seeing the World
Traveling solo has its perks, and they're not limited to sleeping in or planning a vacation solely for yourself. When you're single, your dream vacation is limited only by your budget, your imagination and the amount of time you can take off from your job.
Travel doesn't have to be expensive or lonely when you're single. Slash your travel budget and get to know locals with Couchsurfing International. You might sleep on an actual couch, in a spare bedroom or on an air mattress, but you'll get an authentic local experience. While there's no charge to couchsurf, it's customary to show your host some love by giving a token gift, cooking a meal or taking them out.
When you're single without commitments, you can even make travel your job. Apply to work on a yacht or cruise ship to experience tourist destinations for free.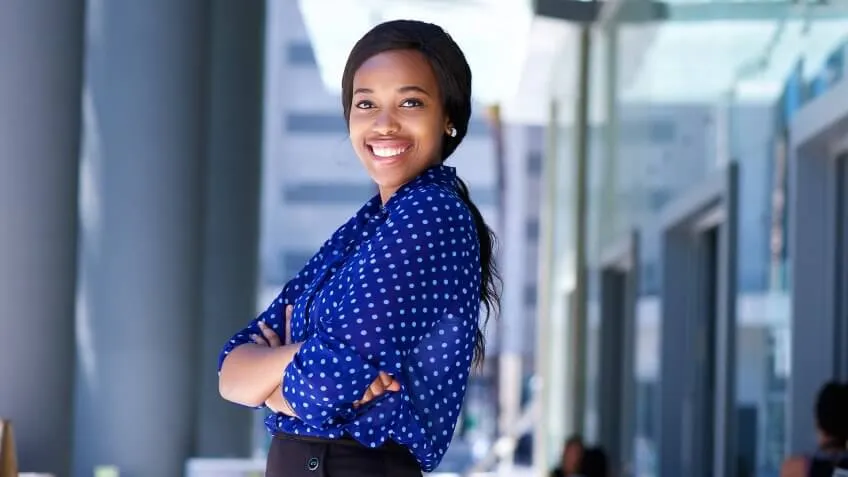 mimagephotography / Shutterstock.com
7. When It Comes to Buying Happiness
Whoever said money can't buy happiness was spending it wrong. That's according to a 2016 study by the University of Cambridge.
The study examined more than 76,000 bank transaction records and customer attitudes toward spending satisfaction. Those who spent more on items or experiences that matched their personalities had significantly higher levels of satisfaction in life.
As a single person, you don't have to justify your spending habits with a significant other. And that means that although your married friends might have more income, you might just be happier in the long run.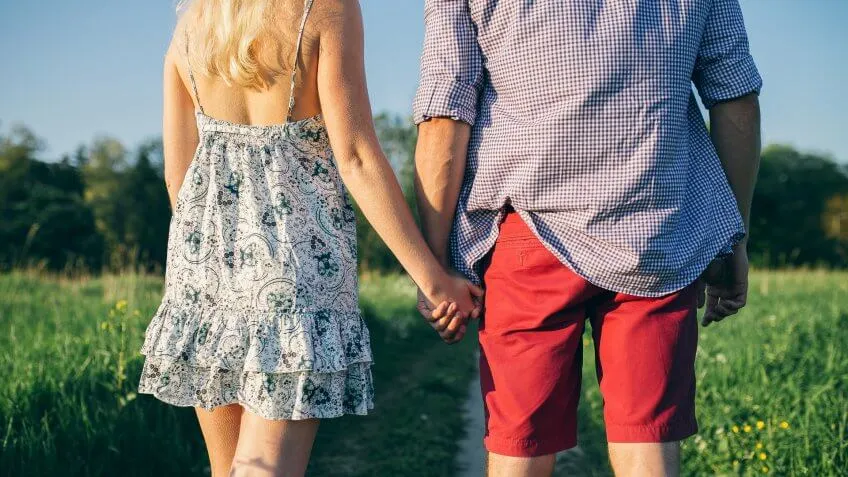 Marta Meos / Shutterstock.com
8. When It Comes To Finding a Mate
You've been smart with your money, paid your bills on time and your wallet has benefitted along the way. Chances are you have a good credit score — in the high 600s to low 700s — as well. And while you are single, that good credit score might come in handy when it comes to finding true love.
A recent TransUnion survey found that 24 percent of Americans think a good credit score makes someone more attractive, demonstrating the importance of credit compatibility in romantic relationships. Take that, Cupid.
"Credit compatibility is one of the building blocks of a healthy relationship," said Battison. "I recommend serious couples tackle the credit conversation as soon as possible."
Having similar good or even excellent credit scores will make things easier down the road and might limit future arguments about money.
"Have the talk early and make sure you and your significant other are financially compatible in terms of spending habits, debt level, credit score and any financial goals you hope to achieve," she said.
When managed responsibly, access to credit can help achieve major financial milestones without seriously impacting your wallet, like buying a house, car, or even paying for a wedding when it comes to kissing the single life goodbye.
Up Next: 9 Signs Your Bank Is Your Soulmate