I'm a Wedding Planner: Here Are 3 Ways ChatGPT Can Save You Money on Your Big Day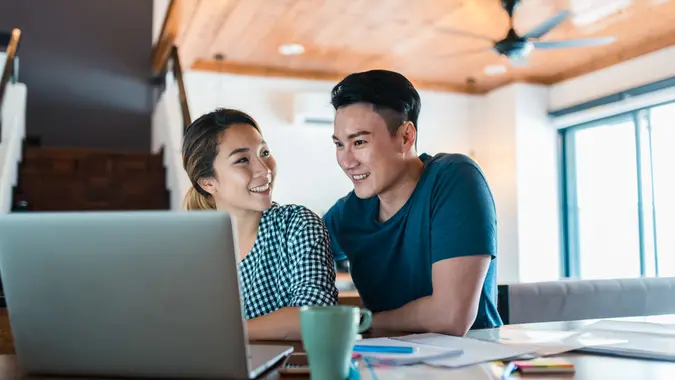 AzmanJaka / Getty Images
Is it possible to use ChatGPT to save money on your wedding? The answer is yes, especially when it comes to one's overall wedding budget.
GOBankingRates spoke to Carissa Kruse, wedding planner and founder of Carissa Kruse Weddings, to learn more about how to use ChatGPT for your big day and where this AI has its limitations. Here are three ways you can use ChatGPT to save money on your wedding.
Creating a Wedding Budget
One of the greatest services of ChatGPT when planning a wedding is putting the tool to use in creating a wedding budget.
Getting started does not require a lot of hard work. Kruse said couples just need to provide some details about their finances and priorities. From there, ChatGPT will assist in allocating funds to different wedding elements. 
Recommending Cost-Effective Options
Let's use the example that a couple needs decorations for their wedding. Kruse said ChatGPT will offer smart suggestions and alternatives that fit in your budget and allow you to customize the design with themes and color schemes.
Aside from decorations, ChatGPT can also offer cost-effective options for attire and other wedding elements. Kruse will even ask it to suggest fun DIY ideas. These ideas can be recommended to Kruse's clients and gives couples the chance to personalize their big day while keeping costs in check.
Make Your Money Work for You
Finding the Perfect Venue
Can ChatGPT help you find your dream wedding venue? Absolutely.
Kruse said couples needing help finding the perfect venue to suit their needs and preferences can use ChatGPT and again, keep costs in check.
Does ChatGPT Have Limitations?
Before you get carried away with using ChatGPT to plan out every aspect of your nuptials, keep in mind some aspects where the AI has limitations and where you may need professional assistance. 
According to Kruse, ChatGPT doesn't always have real-time pricing or vendor availability information. However, this is where working with a wedding planner and their proven expertise, connections and personalized guidance, can ensure contracts are properly negotiated and everything runs smoothly for couples on their wedding day.
This being said, ChatGPT is still a helpful tool to have handy for saving money while planning a dream wedding. "It's like having a savvy budget guru at your fingertips!" said Kruse.
More From GOBankingRates