7 Reasons Winter Is the Best Time To Save Money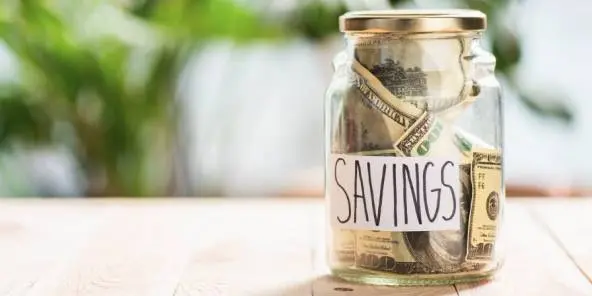 Winter may not be the favorite season for a majority of people — the days are shorter, the nights are colder and there's a general lull after the excitement of the holidays wears off. But, winter 'tis the season to really save some money and start the new year on great financial footing.
As GOBankingRates.com previously reported, when it comes to retail, there are some great values to be found in the days after Christmas and leading into the winter season. Among them are reduced prices on winter clothing, kids' toys and even new cars. 
And if you're savvy with your home thermostat, you can also save on winter heating and energy bills that tend to creep up this time of year as the outdoor temps drop and people spend more time at home. Per PG&E, you can save about 2% of your total heating bill for every degree you turn down the thermostat. Grab some blankets and light some candles and you can create your own home fort while saving your bank account.
But there are a few other ways that make winter an ideal season to keep your money growing rather than spending it all.
There Are New Gifts To Enjoy (Rather Than Buying New Items)
Winter comes right after the bounty of Christmas when you probably received a number of great gifts from family and friends. Now's the time to open up the boxes and put those gifts to good use, rather than buying new items for yourself. Maybe it's a new coffeemaker you were gifted or a new video game, even a gift card can be used without spending your own money. Per CNBC, Americans on average have about $175 in unused gift cards just lying around — now's the time to put them to good use while deals are still hot post-holidays.
Make Your Money Work for You
Resolutions Are in High Gear
Every January, millions of Americans take the chance for a "fresh start" by setting New Year Resolutions. According to Inside Out Mastery, 38.5% of people plan to set these goals at the start of the year. While some may choose to get fit or eat better, plenty more set out for better financial health as of Jan. 1.
Knowing many other people around you are doing so might be the motivation needed to help you approach this goal, too.
Many People Are Hibernating
If you live in colder climates, you may very well stay inside for most of the winter as there's not a lot of motivation to bundle up and head out in the dreary weather. That being the case, there's not a lot of "fear of missing out" this time of year as many people tend to curb their activities while waiting out winter.
When staying home, naturally you are saving money by not eating out or shopping — just be careful not to tack onto your expenditures by ordering food delivery over the next few weeks. Winter is a great time to try out new soups, chilis and other slow cooker recipes that are known to be more affordable — and keep you warm.
You Can Cut Down on Some Utilities
While heating your home may come at a premium this time of year (see GBR's tips for saving on that bill), winter is a season when you're able to cut costs on other utilities such as energy and water. You likely won't need to be running your air conditioning unit in the next few months, which is a huge contributor to high energy bills. And water is usually less too since you're not using an excess for car washes, filling kiddie pools or taking long showers that never feel warm enough. 
Make Your Money Work for You
Travel Costs Less in Winter
Traveling in winter will cost significantly less than hitting the road or skies in the other prime seasons. In fact, Reader's Digest has reported that hotels, airfare and tourist activities can be up to 70% off in the days and weeks after Christmas. And budget sites like Expedia may even have package deals available for less. So, if you tend to travel more in the beginning part of the year, you'll be spending less and can budget for trips later in 2023. 
Freezing Food is Easier
With groceries up 10.6%, as noted in the latest Consumer Price Index, winter can be a time you can cut down on buying excess food and storing more to use later. Because it's so cold, you might be able to use an exterior porch or uninsulated part of your home as an additional refrigerator or freezer (remember all those cases of soda your parents would stock up on and store on the deck in winter?). Plus, more time at home may mean more time to cook and meal plan in advance — make extra servings and freeze it to use in the weeks ahead. Winter soups and stews are great for this. 
Fewer Trips Mean Less Fuel
Though the price of gasoline is still high heading into 2023, winter may mean you need to fill up less. Chances are you're staying at home more than you did in the summer and fall, and you may not feel motivated to start up the car to head out. Winter is a great time to conserve trips and save on gas costs in the process.
More From GOBankingRates