Survey Reveals Surprising Ways Boomers Are Spending Their Money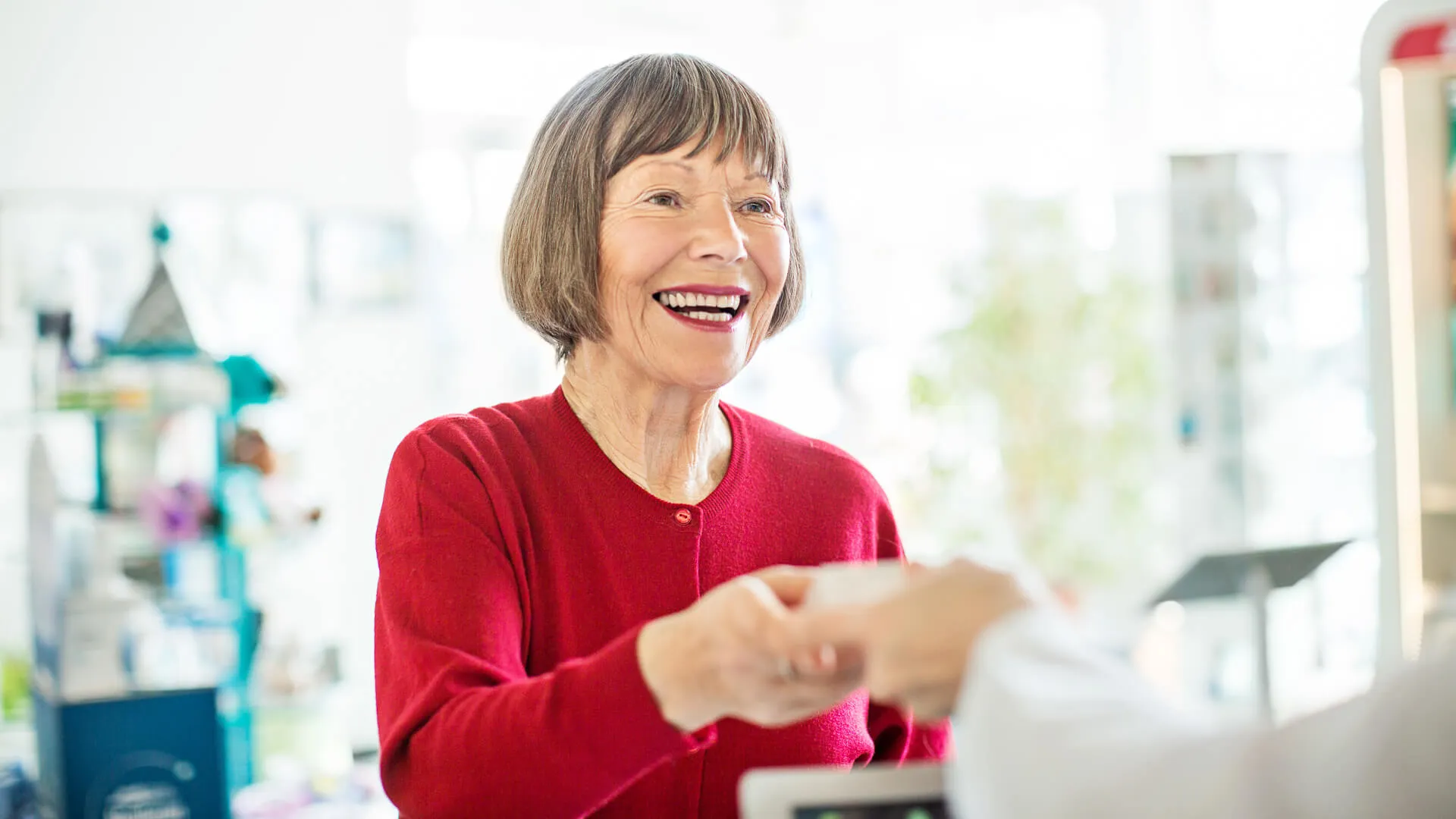 There are roughly 75 million baby boomers living in the U.S., which is why understanding the way they spend money is vital to retailer success.
In a recent survey, TD Bank asked questions to 1,021 Americans about where they shop, how they choose retailers, what they look for in an in-store experience, how they make major purchases and much more.
Click through to uncover the surprising ways baby boomers and other generations are spending their money.
What's Most Important to Boomers When Choosing a Retailer?
Baby boomers have the second-greatest average debt of all the age groups, according to a previous GOBankingRates survey. However, they care about price less than other age groups, the TD Bank survey found.
Less than half (49 percent) of the boomers surveyed said price is the most important factor when choosing a retailer.
"Boomers have found brands and retailers they trust, and they're tending to stick with what they know at this point in their lives," said Mike Rittler, head of TD Retail Card Services and interim head of U.S. Partnerships. "They have likely found retailers and brands that they've used for some time, and are willing to pay that premium in order to have the experience, service and quality that they've come to expect."
Boomers Aren't as Likely to Seek the Best Deal on Major Purchases
Compared to other age groups, baby boomers also care less about price when making a major purchase — defined by the TD Bank survey as a purchase of $500 or more.
Only 49 percent of boomers ranked price as "very important" when making a major purchase, compared to 59 percent of Gen Xers and 63 percent of millennials.
Baby Boomers Aren't Spending Their Money Online
Only 17 percent of baby boomers surveyed said they shop online "all the time," the smallest percentage of all age groups.
Perhaps this is because boomers prefer seeing merchandise in-person before making a purchase? After all, 90 percent of consumers of all ages said seeing merchandise in-person is the No. 1 benefit of shopping in stores.
Baby Boomers Care Less About Online Coupons
Survey participants were asked to identify the primary perk of online and retail app shopping from the following choices: ability to shop during off hours, no lines/crowds or promos, coupons and discounts.
Less than half (46 percent) of the boomers said that promos, coupons and discounts are the best perk, while over 60 percent of millennials (age 18 to 34) and Gen Xers (age 35 to 54) chose that as the top perk.
Boomers Are Not Social Shoppers
Most baby boomers don't shop online all the time, and their preference for in-store shopping might be more practical than social. In the survey, 32 percent of boomers said they enjoy the social aspect of shopping, compared to 50 percent of Gen Xers.
Window-Shopping Also Doesn't Appeal to Baby Boomers
Boomers seem to window-shop less frequently than younger generations. Thirty-two percent of boomers said the ability to window shop is important to them, while 43 percent of millennials ranked the ability to window shop highly.
Good Sales Associates Can Translate to Boomer Sales
Baby boomers want advice from sales associates when they're making purchases in-store. Seventy-seven percent of boomers surveyed said they sought help from a sales associate when making their last major purchase — which is higher than the overall average of 66 percent.
"Boomers have been conditioned to shop in a store with knowledgeable sales associates ready to assist," said Rittler. "It's only over the last eight years or so where retailers have built out their online offerings so much so that consumers can conduct their own research."
Baby Boomers Are Less Likely to Make Big Purchases
Baby boomers are less likely to make big-ticket purchases than younger generations. The TD Bank survey found that 61 percent of boomers made a purchase of $500 or more in the past year, while 81 percent of millennials did the same.
Boomers Are the Least 'Brand Loyal' Generation
Baby boomers are the least brand loyal among all the age groups, the survey found. Only 56 percent of boomers chose the same brand for a major purchase in the last year, while 58 percent of Gen Xers and 69 percent of millennials did the same.
"I don't think it's that boomers are jumping from brand to brand, but more likely that they aren't shopping at the same level as the younger generations," said Rittler. "They're more established in that they likely have a home (or maybe even two) that is furnished, that has appliances, so they are shopping less frequently — which means they don't have the same brand loyalty that active shoppers will have."
Interestingly, boomers are also unlikely to try new brands. Only 15 percent said they would try a new brand when making a major purchase compared to 17 percent of millennials and 24 percent of Gen Xers.
How Retailers Can Give Boomers the Optimal Shopping Experience
These findings from TD Bank's recent survey on spending habits and shopping preferences can help retailers engage with customers of all ages — especially baby boomers. To attract this generation, Rittler said retailers should offer customers exemplary service in all channels, including online, mobile and in-store.
"Boomers are an interesting segment," said Rittler. "You have some who have shopped in-store for decades and aren't interested in using the online and mobile channels, and then there are others who are very much engaged with e-commerce. So, having strong offerings in place through all of those channels is imperative to attracting and retaining this customer set."