Bank SVP Samantha Melting on the Best and Worst Purchases She Has Made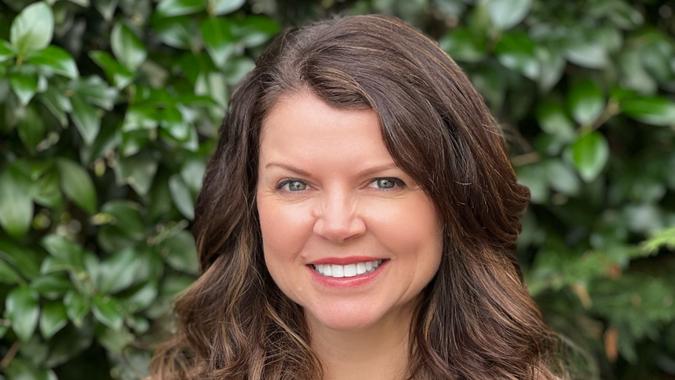 ©Synchrony
Everyone gets buyer's remorse, even financial pros and celebrities. GOBankingRates' new series explores the purchases these notable figures regret — and the best money they've ever spent. Today we're featuring Samantha Melting, SVP, head of consumer bank at Synchrony.
Retirement at Any Age: Get Top Retirement Tips for Every Stage of Life
See Why: This Credit Score Mistake Could Be Costing Millions of Americans
My Best Purchase
My best purchase has been a dream vacation to Europe with my daughter. We set a financial goal and saved for an entire year to make sure that we'd have a trip of a lifetime without going into debt to pay for it. When the time came, we had enough money saved to pay for our trip. We made many wonderful memories and will never forget the people, food and experiences we had.
Take Our Poll: How Do You Typically Split the Restaurant Bill?
My Worst Purchase
My worst purchase was leasing a brand-new car so the monthly payments would be affordable. At the time, I didn't fully understand that I would be making monthly payments on a car I'd never own and would ultimately spend more money through fees and depreciation to keep the car when the lease ended. I learned this was a costly financial mistake, and now I prefer to buy a certified pre-owned vehicle that I can pay for in cash.
Make Your Money Work for You
More From GOBankingRates
Make Your Money Work for You