How You Can Get These 6 Expensive Services for Less
Tired of wasting money? Find out if you can get these expensive services for less.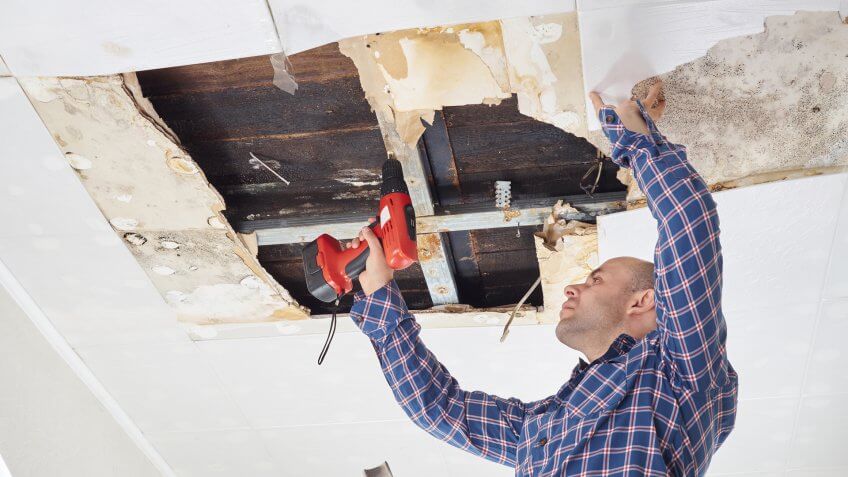 volkovslava / Shutterstock.com
Between keeping a roof over your head, paying for utilities and putting food on the table, life is already expensive. And once you add in the costs of certain professional services, your monthly expenses can skyrocket. Naturally, you want opportunities to save money. But some expenses are harder to get rid of than others.
Fortunately, even though it's tough to completely eliminate the cost of some services, there are ways you can significantly reduce how much you pay. Before you give away your hard-earned money, consider these six expensive services you can get for less.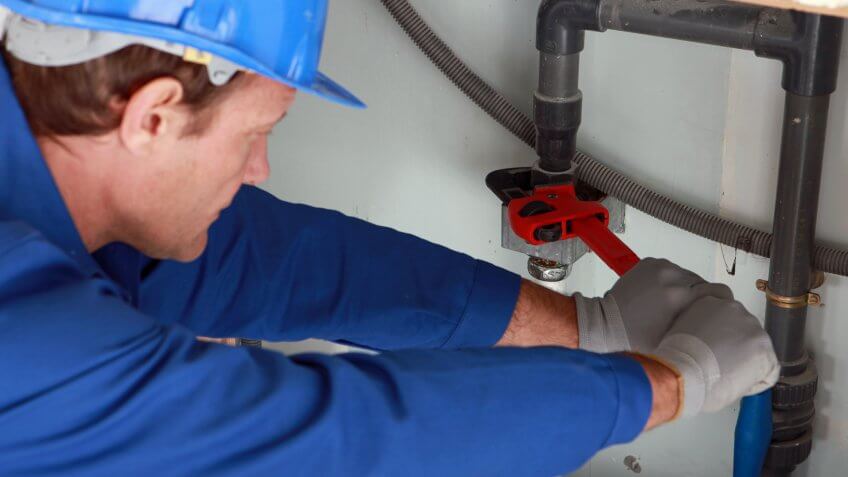 Phovoir / Shutterstock.com
Home Repairs
If you own a home, stuff will eventually break. And depending on the item, the repair cost could run hundreds or thousands of dollars. The good news is that there's a less expensive way to deal with home repairs if you don't have a sizable savings account.
Signing up for a home warranty plan can help reduce the cost of fixing problems with your appliances, plumbing, electrical system and heating and cooling units. These plans are relatively inexpensive, costing about $300 to $600 a year, reports Realtor.com. When a problem arises, give the warranty company a call, and they'll send a local repairman to your home for a fee.
Suppose your air conditioning compressor dies in the middle of summer. On average, a new compressor costs about $1,350 to $1,800, according to estimates by HomeAdvisor. Without a home warranty, you would have to spend this amount out-of-pocket. Under the warranty plan, however, simply pay your service fee or deductible, and receive a new compressor without spending a penny more.
Check Out: 10 Best Home Warranty Companies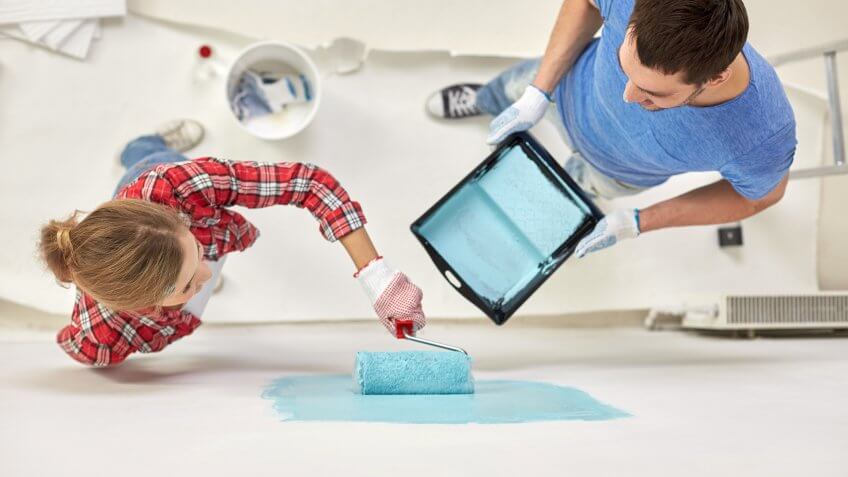 Syda Productions / Shutterstock.com
Home Renovations
Unfortunately, a home warranty doesn't cover the cost of renovations or home improvements. For these services, you need a contractor or handyman, which can get costly.
Professionally painting an average-sized room (10 by 12 feet) can start around $380, and tiling a kitchen backsplash averages about $950, according to HomeAdvisor. Hiring a professional is quick and convenient, but some home projects are easier to complete than you think. You could save hundreds by tackling certain projects yourself. Even if you don't consider yourself a "handy" person, the proper training can build your confidence and save you money.
Call home improvement stores in your area and inquire about free DIY workshops. Home Depot frequently offers these types of workshops on Saturdays. Classes vary by location but might include tiling a backsplash, gardening and installing a light fixture. If you learn how to complete simple home projects on your own, you avoid the expense of hiring a contractor and paying outrageous labor costs.
Also See: 30 Ways to Upgrade Your Home Without Blowing Your Budget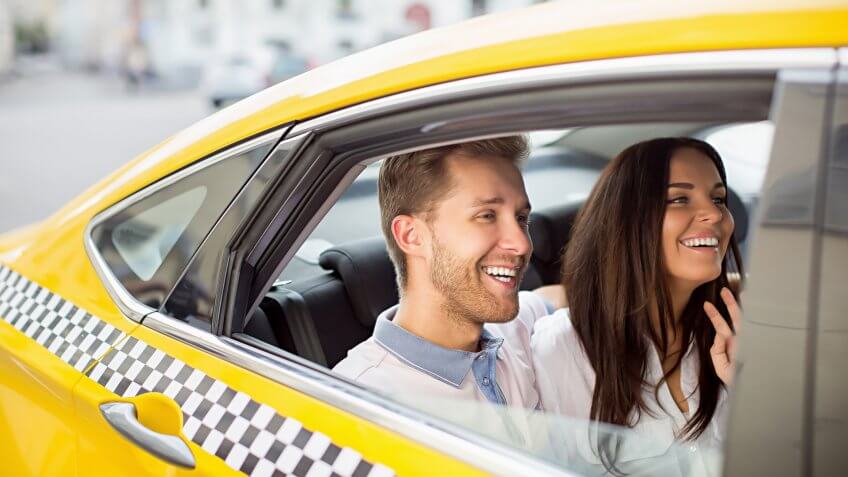 LuckyImages / Shutterstock.com
Taxi and Car Services
Since airports charge a fee for parking in long-term parking garages, using a taxi or car service might be cheaper than driving yourself to the airport. But if you're looking to save money and keep cash in your pocket, skip the car service or taxi and ask a friend to drop you off and pick you up from the airport. Chances are, you know at least one person available to provide a ride.
Taxis typically have an initial charge, plus they charge per mile while moving and idling. You can use a website to estimate your taxi fare based on your location. For example, if you take a taxi from Chesapeake, Va., to Norfolk International Airport, expect to pay about $39 one-way, plus tip, according to Taxi Fare Finder. Uber is cheaper at around $21.
Granted, the cost of using a car service or taxi isn't always exorbitant. But why spend this money if you don't have to? You could offer a friend or relative half of what a taxi or car service would charge, and most of them would be happy to give you a ride. Or, they might even decline the money if you agree to return the favor.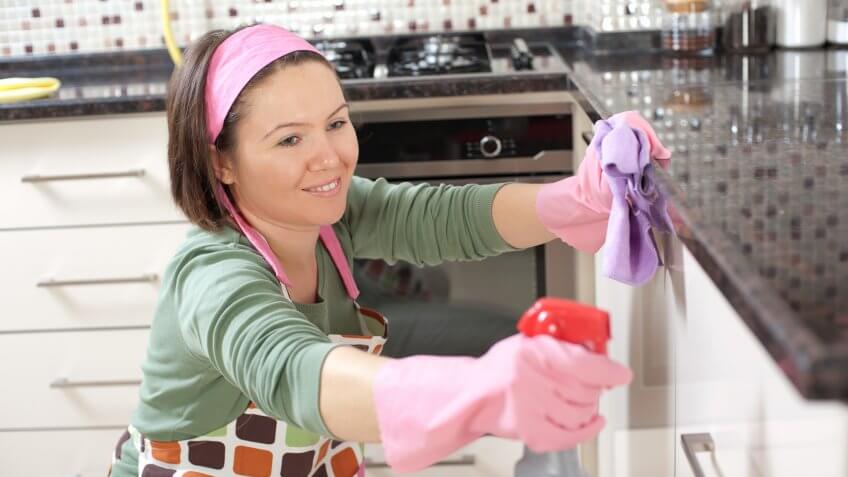 fatihhoca / Getty Images
Housekeeping Services
Are you busy and constantly on the move? If so, a housekeeper can be a godsend. This person tackles the tedious, detailed cleaning around your home and frees up your time. But if you need to cut back on expenses, there are ways to save money and still get the service you need.
Housekeeping services are usually customizable. You can choose the frequency of services, plus you can add and remove them based on your budget. Currently, you might have a weekly housekeeper, which HomeAdvisor says can average $25 to $35 per hour depending on the size of your home.
You might prefer this frequency. But unless your house gets extremely dirty in a week's time, a weekly "detailed" cleaning is probably unnecessary, which means you could be paying for services you don't need. Rather than weekly services, scale back to bi-weekly or once-a-month cleanings.
Also, don't rule out coupon and discount sites such as Groupon. On these types of websites, you can typically find deals on various cleaning services.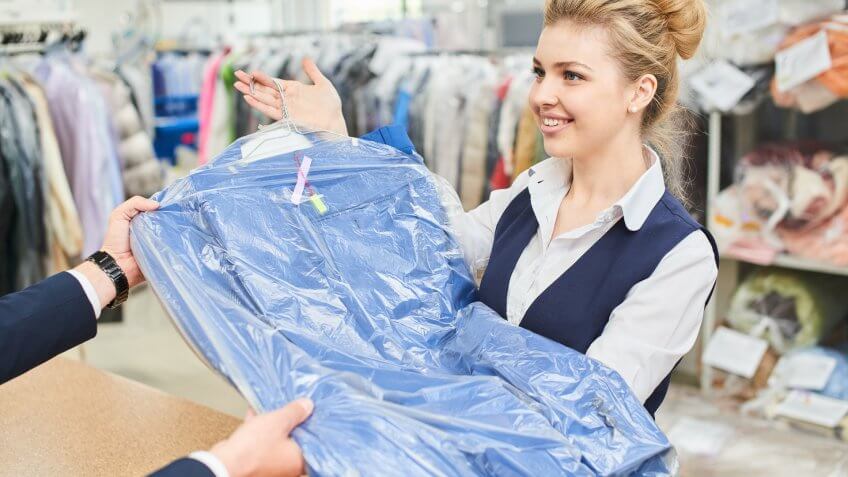 amixstudio / Shutterstock.com
Dry Cleaning Services
According to Angie's List, dry cleaners charge on average between $2.40 and $3.09 per item — which isn't terrible until you calculate the cost to dry clean 10 to 20 items at once. Spending $24 on dry cleaning might not break the bank. However, the less you spend here, the more you can spend elsewhere.
Some people get into a habit of taking the majority of their clothes to the dry cleaners, such as dress shirts, skirts, dresses and trousers. But oftentimes, dry cleaning isn't necessary. There's a difference between "dry clean only" and "dry clean." The latter is optional.
Take a few minutes to read the care labels on your clothes. If you have clothes with "dry clean" on the care label, the label might also have washing machine instructions, meaning you can safely launder these pieces at home.
If you must dry clean your clothes, there are deals you can find online. Again, don't overlook sites that have deals and coupons. And, there are ways you can do the dry cleaning at home. For example, head over to your nearest Target to pick up a box of Dryel, an at-home dry cleaner. Costing less than $10, one box can take care of four loads.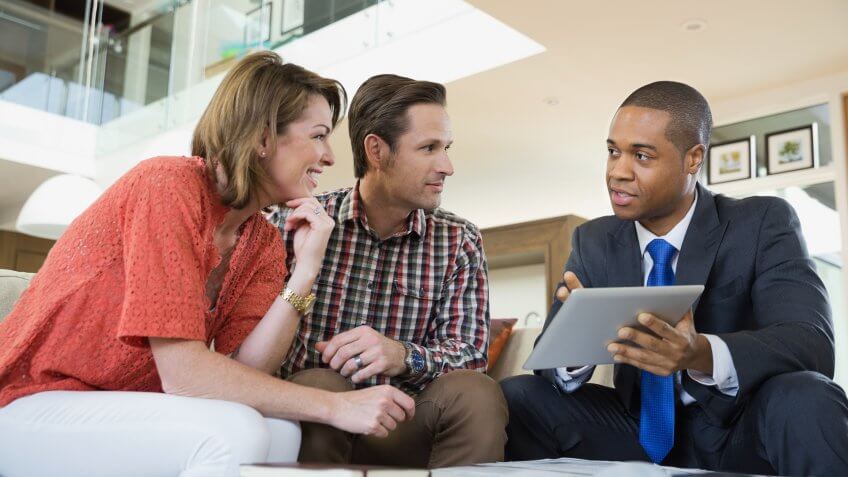 Hero Images / Getty Images
Financial Services
If you need to improve your finances but don't know much about money management, working with a financial coach can make sense. Topics covered can include budgeting, paying off debt and increasing your income.
But some coaches don't offer their services for free. For example, you could pay more than $100 per session through some services. Or, you might pay an ongoing fee to receive a predetermined number of coaching sessions per month. The information you receive is invaluable — but you don't have to pay for financial education.
With a computer and an internet connection, you'll find a wealth of financial information at your fingertips. For example, try an online search for "ways to pay off debt." You'll get pages upon pages of proven methods and easy-to-follow steps pointing you in the right direction.
There's the accountability factor when working with a financial coach, which is what some people need. But if you're a motivated and determined researcher, you can learn the basics of money management on your own.
Don't get stuck paying for services you don't need or can get for less. Money is hard to come by. Finding ways to save here and there adds up over time, helping you save hundreds of dollars every year.