Dave Ramsey Says Becoming a Millionaire Is '6th Grade' Math — But Behavior Plays Key Role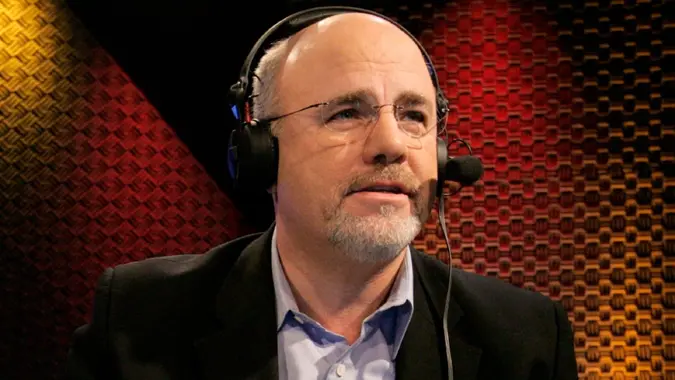 Mark Humphrey / AP / Shutterstock.com
How to become a millionaire is a question on many Americans' minds. While investing advice varies, for financial guru and host Dave Ramsey it boils down to one thing.
For Ramsey, personal finance is "not the tactical what to do with money stuff, it's the understanding that personal finance is 80% behavior, 20% head knowledge."
"The mathematics of becoming a multimillionaire are learned by the 6th grade. Spend less than you make," he added on The Ramsey Show with co-host Jade Warshaw. Asked whether this requires self-control, Ramsey goes on to say that, indeed, this trait is key.
"The problem is the guy in my mirror," he said. "If I can control this goober, he can be skinny and rich. But goober has a problem. His name is Dave. … the bad news is that I'm the problem, the great news is that I'm the solution, it's a decision. You just have to decide you want to do something different."
Ramsey further added that people already know what to do, the hard part is making the decision and changing one's behavior and habits.
Make Your Money Work for You
"You know what to do. We don't sell magic beans here. Jack is not here. Dave is here."
In addition, according to Ramsey, getting out of debt is the first step to becoming a millionaire, but "there's a price to be paid to get out of the mess you made."
Finally, Ramsey noted that all of this requires a level of maturity, no matter your age.
Millionaire by 65: This Deposit at Birth Ensures Your Child Retires With Seven Figures
Find: Is Quitting the Key to Success? Why Hundreds of Millionaires Say Yes
"One definition of maturity is the ability to delay pleasure," Ramsey said. "Adults devise a plan and follow it. Children do what feels good. And I don't care how old you are. If all you do is go on your feelings, then you're a child. You have to say there's a destination over here. What has to be true that is not true today so that I'm that person over there instead of the person I am right now?"
Make Your Money Work for You
More From GOBankingRates
Make Your Money Work for You