Dave Ramsey: Stop Spending Your Emergency Fund on These 8 Non-Emergencies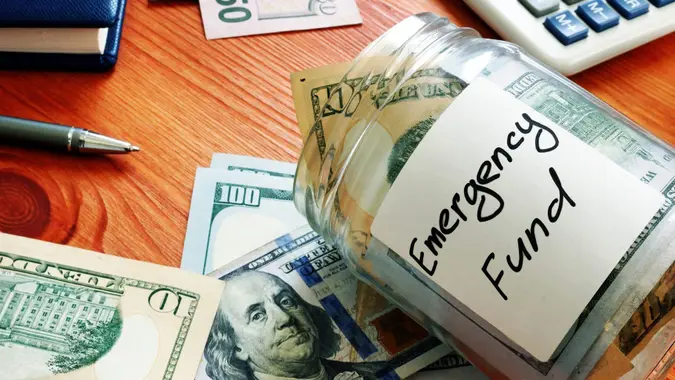 designer491 / Getty Images/iStockphoto
Having three to six months' worth of living expenses saved in an emergency fund can provide you with a financial cushion when an unexpected expense pops up or your life circumstances change. But it's important you keep this fund intact for a true emergency — you shouldn't tap into it for expenses that aren't unexpected, necessary or urgent.
In a Ramsey Solutions post, the Ramsey team outlines the non-emergencies that you should not be spending your emergency fund on.
Also see seven times you should tap into your emergency savings.
Christmas or Back-to-School Shopping
An emergency fund should be used for unexpected expenses. While you may "unexpectedly" go over budget while shopping for gifts or back-to-school supplies, these are expected expenses that you should be financially prepared for.
Regular Monthly Expenses
Expenses that you know you will have to pay every month, such as housing or mobile phone bills, should be a part of your budget. You should not have to tap your emergency fund to cover these bills.
Basic Home or Car Maintenance
You should set aside some wiggle room in your budget to cover regular home and car maintenance, such as an HVAC servicing or an oil change. These are expected expenses. Your emergency fund should be saved for unexpected needs, such as repairing a major leak or repairing or replacing a car following an accident.
Routine Doctor Visits
Medical emergencies are legitimate reasons to tap into your emergency fund, but routine doctor visits are anticipated expenses that you should be financially prepared to cover.
Make Your Money Work for You
Lifestyle Upgrades
You may want to upgrade your car to the newer model or buy the latest iPhone, but these are both wants, not needs, and therefore should not be paid for with your emergency fund.
Last-Minute Vacations
You may be tempted to tap into your emergency fund if the opportunity arises for a last-minute vacation — maybe a friend invited you to join them at the last minute or a deal popped up that seems too good to pass up. However, once again, this is not an emergency. It's fine to save money toward a vacation, but this money should be kept in a separate fund from your emergency fund.
A Sale on Something You Want
If you've been wanting a big-ticket item, such as a new TV or a pair of designer shoes, and it goes on major sale, this might be a time when you're tempted to spend that money in your emergency fund. But this is not an urgent expense, and therefore not a reason to break into your fund.
Concert Tickets
If your favorite artist comes into town, you might want to splurge on concert tickets using money from your emergency fund. But once again, this is not an urgent expense — you can save money now to catch the performer next time.
More From GOBankingRates