Emergency Essentials: Why Having Extras of These Items Will Save You Money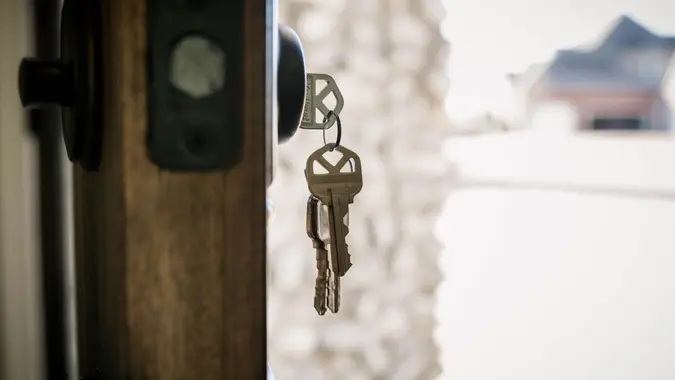 @chasingamberphotography / Twenty20.com
There are a few items that you definitely do not want to lose. However, accidents happen, and sometimes the things you wanted to keep track of most are the ones that go missing.
Warning: Never Use Autopay for These Bills, According to Financial Experts
Learn: How To Build Your Savings From Scratch
Replacing a lost car key can cost $50 or more. And that's toward the low end of some of the items on this list. Here's a list of things that you'll want to make a copy of so you don't end up spending money should they disappear.
Also see household items you should replace regularly.
House Keys
We've all been there: locked out of our house with no way in. A locksmith can help you out, but it will cost between $50 and $180 on average. Having spares made of your house keys can save you a lot of time, stress and money. Your best bet is to make a spare key, then hide it in a fake rock that blends into its surroundings, in a lockbox, in a loose brick outside your home or in a birdhouse. 
Make Your Money Work for You
Take Our Poll: Who Has Given You the Best Money Advice You Have Ever Received?
Car Keys
Car keys can be quite advanced these days, costing up to $1,000 depending on the key type. That's why it's best to have an extra somewhere so you don't have to shell out this cost in case of an emergency.
It generally will cost less to have the dealership or a locksmith make the key if it's not an emergency situation. You also can opt for a keyless remote, which can unlock your door without a key. 
Birth Certificate 
Next time you see your birth certificate, make a copy of it. Not only does it come in handy in the event of losing it, but it will save you money replacing it. In the state of California, it costs $29 to obtain a copy of your birth certificate.
Tire
Flat tires can cost you a lot of money. To have the tire patched, it can cost between $30 and $60, but some drivers aren't that lucky. A new tire costs over $100 — and up to $750. If you have the space in your vehicle (many cars have an area within the trunk or on the back of the vehicle) it's wise to have a spare tire so if anything happens, you can repair the tire yourself. 
Make Your Money Work for You
Phone Chargers 
An Apple USB-C to lightning cable starts at $19, and a wall charger starts at $39. Depending on when your phone dies and what kind of circumstances you're in, losing your battery power can end up being a very costly experience. Investing in the $40 (at most) to have an extra charger could end up saving you a lot of panic and cash. 
Flashlight
If you're going camping or the power goes out, you're going to need a working flashlight — especially if your phone is dead. It's good to have two just in case the first one doesn't work for some reason. Flashlights get old and stop operating just like many other electronics. 
More From GOBankingRates
Make Your Money Work for You