This Is How Much You Could Save if You Gave Up These 5 Activities for 5 Weeks

5 min Read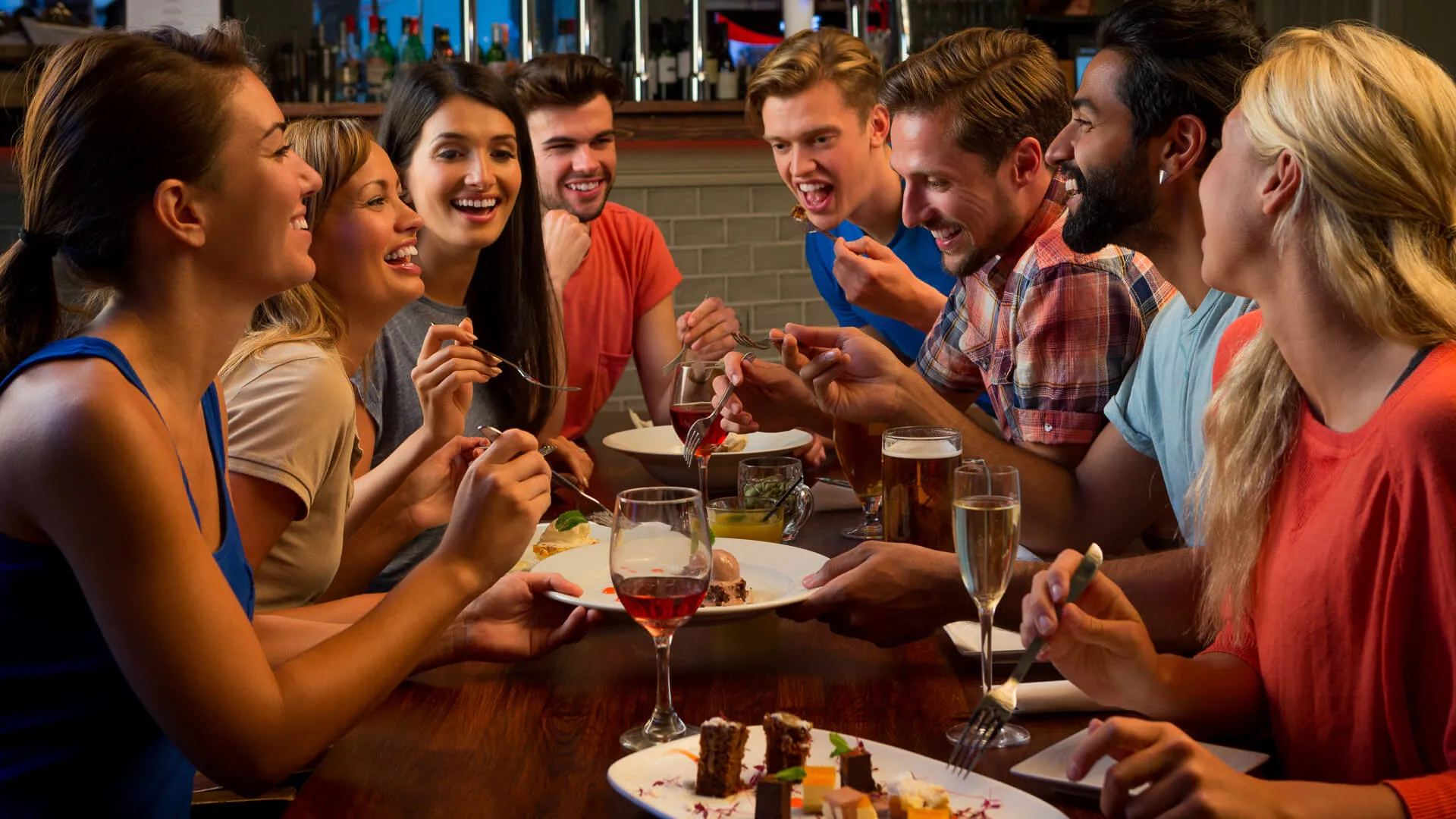 Make Your Money Work for You
Going out for Drinks
Whether you're a big fan of Taco Tuesday with your coworkers after work, or regularly take your sweetheart out for some weekend cheer, the cost of going out for drinks can quickly lead to a steep bill. The average cost of a glass of wine at a bar is $12 (and this can go significantly higher at a restaurant), according to Binwise. The average cost of a beer at a bar is $4, according to BlackTailNY.
According to HowStuffWorks, men have an average of 3.8 drinks at a regular bar, while women drink an average of 3.1. So, say you're going out once a week with your partner, drinking three drinks each — three beers ($12) and three glasses of wine ($36). That's $48 in drinks alone (not to mention snacks or food), once a week. Multiply that by five weeks and you've paid $240 for just one day per week of going out for drinks.
That's a nice chunk of change you could put away toward a savings goal.
Food Delivery Services
The pandemic made a lot of people appreciate the ease, safety and convenience of ordering food through food delivery services such as DoorDash, Uber Eats, Grubhub and Postmates. If you still work from home and find these services convenient, you might change your mind when you realize how much you can save by taking a break.
According to Food Guru, delivery fees run as follows:
DoorDash: .99 cents to $7.99 plus 7 to 15% service fee on each order
Uber Eats: $2 to 8.
Grubhub: Lets each restaurant set their fee
Postmates: .99 cents to $3.99 for partner merchants and $5.99 to $9.99 for other merchants.
Keep in mind that most places also have a minimum purchase requirement, typically between $10 and $15.
So, say you order a $15 meal, three times a week. That alone is $45 per week. Let's say you're paying an additional $5.99 in fees, that's now almost $51 per week, or $255 for five weeks that you could put toward a savings goal. And of course, these costs might be much higher if you're ordering more food, for multiple people, or more frequently.
Make Your Money Work for You
Streaming Services
Many people who were only casual watchers of streaming entertainment pre-pandemic clung desperately to their streaming services once it hit, and even after. Of course, the networks are smart — they make sure to debut original, exclusive content on each of their platforms.
For many of us, that means we're paying multiple services to catch our favorite shows and movies. Take a look at the starting prices (many of which go significantly higher as you scale up the tiers) of the most popular streaming services:
Netflix: The perennial favorite network for shows to binge, Netflix starts out subscribers at $9.99/month for the basic plan, but it's $15.49 for the standard plan that includes HD.
HBO Max: The best place to stream blockbuster movies outside of a theater, HBO Max starts at $9.99 for its basic service.
Disney+: The Marvel Cinematic Universe lives at Disney+ for a baseline of $7.99/month.
Hulu: The best way to watch shows that run on primetime as well as fresh content, Hulu starts at $6.99/month for its ad-supported plan, but it's $12.99 without ads.
Amazon Prime Video: Though Prime is free with an Amazon Prime membership ($139/year), you can watch the video only for $8.99/month.
So, let's say you have three of these services, Netflix, HBO Max and Disney+. That's around $30/month (really a bit more for five weeks or if you have more than the basic plans) that you could be saving by taking a break.
Daily Coffee
Sometimes coffee just tastes better when someone else makes it. Or maybe you just like the way that latte or mocha tastes from Starbucks over a regular cup at home.
But, if you get a daily grande latte at Starbucks, which averages around $3.65, you are spending $18.25 per week for five days of the week. Multiply that by five weeks, and by simply stopping your daily cup-of-joe habit you could save nearly $100 in a month ($91.25).
Make Your Money Work for You
Meal Kit Subscriptions
Meal kit subscription services appeal to the busy person who may not want to do meal planning, shopping and preparation each week. While small families may save money on these services, for larger families the cost of these monthly subscription boxes can be hefty. Using comparisons from Buyer's Guide, here are the prices per meal when you subscribe to one of the following four boxes. Most subscription kits send three boxes per week.
Marley Spoon: $5.25 per serving
Hello Fresh: $6.99 per serving
Blue Apron: $9.99 per serving
Green Chef: $11.99 per serving
For a couple, at the lower end of the prices, Marley Spoon, you'd be spending an average of $10.50 per box, with three meal boxes coming per week, so $31.50 per week, or $157.50 per month. For a family of four that would go up to $21 per box, $63 per week, or $315 for five weeks.
At the pricier end, for Green Chef, a couple would pay $23.98 per meal, $71.94 per week, or $359.70 per month. A family of four would pay $47.96 per box, $143.88 per week, or $719.40 per month. Granted, people have to eat, but probably not at this cost.
In conclusion, giving up just one of these activities will save you money, but imagine pausing all of them at once. You could save between $500 and $1000 in five weeks easy!
More From GOBankingRates
About the Author