How To Spot and Avoid Hidden Fees at Your Bank, Hotel and Beyond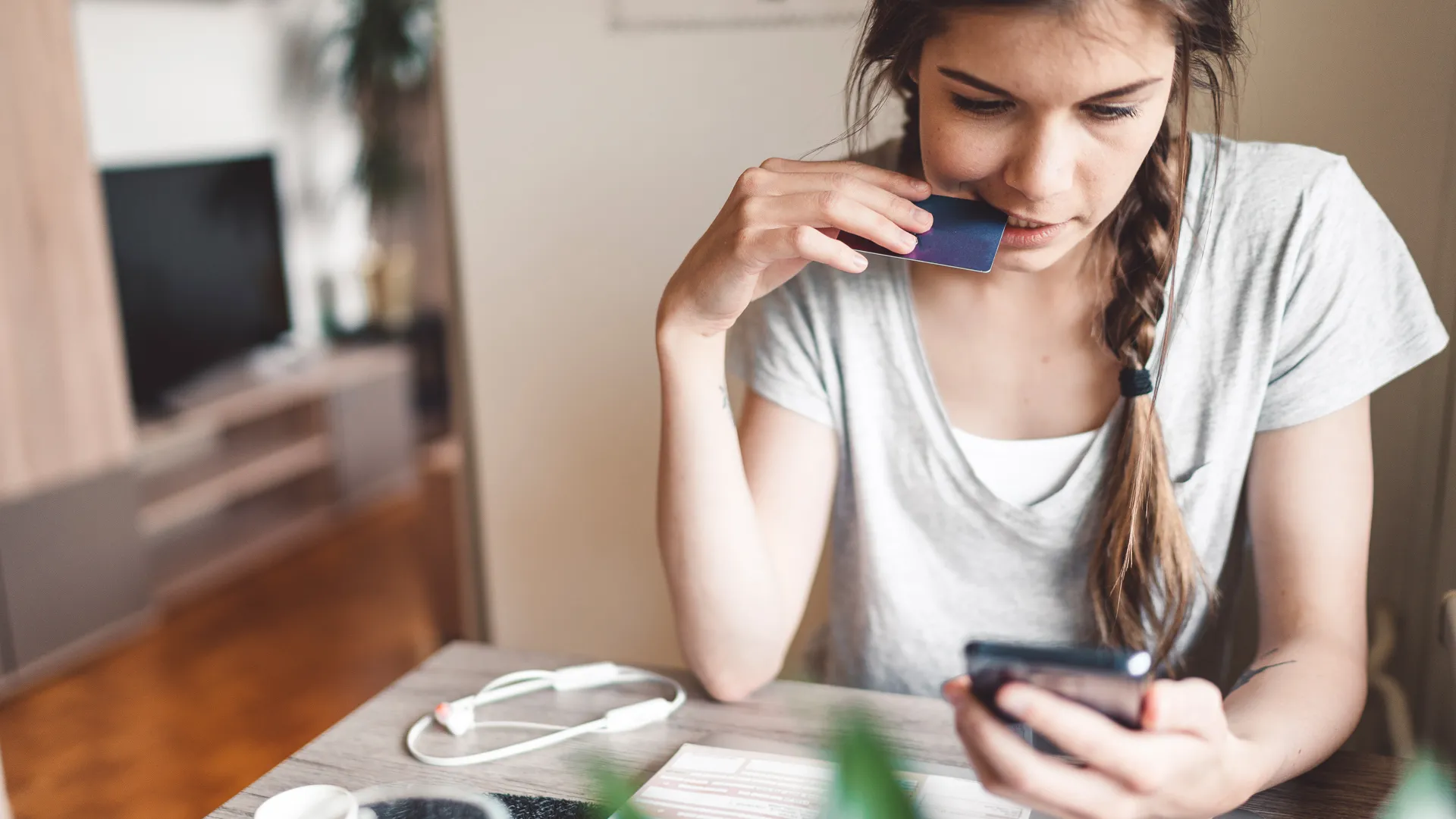 There's nothing worse than reviewing your bank statement or hotel bill and seeing that you've been hit with unanticipated fees. But getting slammed with hidden fees is now par for the course for many people. Not only is the practice deceptive, but it also makes it difficult for consumers to compare prices, according to the Harvard Business Review.
While you just can't avoid some fees, there are many hidden ones you shouldn't be paying. Here's how to avoid common fees that could be bleeding you dry.
Last updated: Oct. 13, 2020
How To Spot Hidden Fees on Your Cable Bill
You probably have noticed that the price you originally were quoted for your cable package and what you actually get billed are noticeably different. A 2019 Consumer Reports study found that company-imposed fees typically add a 24% surcharge to the advertised price. And if you feel like you're paying much more in recent years than in years past, it's because you probably are. Cable companies now charge a number of line-item fees that once were included in the base rate. These fees can include a "broadcast TV fee," a "regional sports surcharge," an "HD technology fee" and a "network access and maintenance fee." These fees are charged at the discretion of the cable provider and can be increased by unspecified amounts — even if you have a "fixed-rate" contract. You might not even notice these fees unless you read the fine print.
Make Your Money Work for You
How To Avoid These Fees
Once implemented, the Television Viewer Protection Act of 2019 will require that cable companies disclose total monthly service charges and prohibit unnecessary charges for equipment rentals. The enactment was delayed until Dec. 20, 2020, because of the coronavirus pandemic, and in the meantime, you have little recourse other than to cancel your cable service.
So-called "cord cutters" have two options for alternative sources of TV programming. The first is subscription video-on-demand from streaming services such as Netflix and Amazon Prime. Almost 80% percent of U.S. households already subscribe to at least one subscription on-demand service, and over half subscribe to more than one, according to Leichtman Research Group, Inc.
The other option is to join the 10% of households that use a TV antenna to pick up digital TV signals from over-the-air broadcasts. The Federal Communications Commission maintains reception maps you can use to determine what stations are available in your area. 
How To Spot Hidden Fees When Purchasing a Car
Advertised car costs don't include fees, and these can add a hefty amount to your total sales price. These fees include licensing and registration, documentation fees, prep fees, accessories fees, VIN etching and an advertising fee.
Before signing on the bottom line, take a look at exactly what you're paying for. The fees should be clearly stated in your agreement with the dealer.
How To Avoid These Fees
While you must pay for licensing and registration, the other fees are either negotiable or unnecessary. The documentation fee and prep fee — which can be around $200 each but can vary by state — can be negotiated. Fees for accessories, VIN etching and advertising can be skipped. If you see these on your contract, ask to opt out. You could save thousands by negotiating or avoiding these fees.
Make Your Money Work for You
How To Spot Hidden Fees on Your Hotel Stay
Hotels are notorious for charging fees that aren't included in the nightly rate. These can include a resort fee, a parking fee, a safe fee (even if you don't use the in-room safe), online reservation or booking fees, and Wi-Fi fees.
Some of these fees will be visible when you book directly through the hotel's website, but to get a true sense of what your total cost to stay will be, it's best to call the hotel to ask for a complete rundown of fees you'll be expected to pay.
How To Avoid These Fees
When you call the hotel, ask if you can opt out of paying various fees. For example, if you know you won't be using the safe, ask if you still have to pay a fee just for having it in the room. You also can request to have "mandatory" resort fees waived if they weren't disclosed at the time you booked, according to Frommer's.
Membership in a hotel's loyalty program helps you to avoid fees. For example, Hilton Honors members get free Wi-Fi in addition to rewards points and a lowest-price guarantee.
How To Spot Hidden Fees for Theater, Concert and Sports Tickets
When you purchase a ticket for a live event such as a concert, theater production or sporting event, the price you see for the ticket might not be the price you end up paying. For example, a $98 ticket via Ticketmaster for the Broadway show "Stomp" in January is $111.35 after service and order-processing fees and a facility charge. Although Ticketmaster indicates that fees are extra, you can't see what the fees are or how much they will add to the price until checkout.
How To Avoid These Fees
Some high-demand tickets require you to try to buy them online the minute they go on sale. But some events, such as a baseball game scheduled for a few months down the road, don't require such urgency. If you're close to the stadium, buying tickets at the box office will save you some cash since you won't be paying a third-party ticket seller.
When you must buy your tickets online, you can't avoid paying these fees, but you should at least be aware of them. Browse tickets by their total price with fees so you don't get sticker shock when you get to the checkout.
Make Your Money Work for You
How To Spot Hidden Fees on Air Travel
The ticket price for a flight usually includes the fare plus taxes and fees, but there are other costs that might be associated with your air travel. These include fees for optional services such as checked bags, seat upgrades and Wi-Fi access.
You can pay for checked bag fees and seat upgrades at the time of booking, so at least you know the total cost of the fees before making your final payment.
How To Avoid These Fees
Fortunately, all of these fees are avoidable. Carry on your bag if you can to avoid paying to check it. Fly in economy class and do without Wi-Fi on your flight. Paying for a bunch of extras easily can tack on an extra $150 per person, per trip.
How To Spot Hidden Fees for Cell Phones
When it comes to issuing confusing bills, cell phone providers might be the worst offenders. In addition to a long list of mandatory taxes and fees, your cell bill might contain a list of charges from the provider — charges beyond the cost of your plan and any devices you're financing.
Some provider fees make sense — a late fee charged on an overdue payment, for example. However, line access fees and charges for assisted upgrades and activations can catch you off guard. Add a few optional services, and your plan's base price really can shoot up.
It makes sense to review your bill, line by line, every so often to identify hidden charges that you can eliminate.
Make Your Money Work for You
How To Avoid These Fees
As a first step, look for unnecessary options you've added to your account. Insurance on older phones is one example. You might be paying more in premiums each year than your phone is worth.
You can avoid some fees by using self-service options when you upgrade or activate a device or make payment arrangements on an overdue bill. T-Mobile charges $10 to $20 to assist with these tasks — each.
Finally, look to see if you're paying a line access fee. That is a legacy from the days when cell providers subsidized new phone purchases and needed to recoup some of the costs. Unlimited data plans usually don't charge line access fees, according to Comcast, so you might be able to avoid the fee by switching plans. Just do your homework before you switch. Unlimited data charges increase with each line you add, potentially wiping out any savings.
How To Spot Hidden Fees When Renting a Car
There are a number of fees that can get added to the daily base price when renting a car, significantly driving up the price. These hidden fees can include toll transponder fees, prepaid fuel fees, facility charges, additional insurance and add-ons such as GPS or satellite radio.
These fees should be stated clearly in your rental car agreement. Make sure to read it carefully.
How To Avoid These Fees
Several of these fees can be avoided by opting out. If you can avoid driving on toll roads, or if your own toll transponder will work where you are traveling, opt out of using the rental car company's transponder to avoid this fee. Consider if you really need the car's GPS or satellite radio, or if you can get these services through your phone. You also likely don't need additional insurance; you usually are insured through your own car insurance or through the credit card you are using to rent the car.
Although prepaying for fuel can be convenient, you'll save money by filling up the car yourself before returning it. And if the rental car location is charging a high facility charge, see if there is another location nearby that charges less.
Make Your Money Work for You
How To Spot Hidden Banking Fees
Even "free" checking and savings accounts can charge hidden fees. In fact, a recent GOBankingRates survey found that the average American pays $7 in banking fees every month. Your bank's fees can include a monthly service fee, ATM fees, overdraft protection fees, wire transfer fees and foreign transaction fees.
These fees all should be listed on your bank's website. If you haven't taken the time to read the list of fees you could get stuck paying, it would be worthwhile.
How To Avoid These Fees
Fortunately, most bank fees can be avoided. Opening an account that doesn't require a minimum balance means you won't have to pay a monthly service fee if you don't keep a certain amount in the account or deposit a minimum amount each month.
You can avoid ATM fees by only using machines in your network or by getting cash back when you pay with a debit card in a store.
Avoid overdraft fees by declining this service. But if you do want this protection, set up an alert for when your balance is low so you know it's time to deposit more funds into your account.
If you don't need to transfer money immediately, opt for an ACH transfer or use Apply Pay or Venmo instead of a wire transfer to avoid paying fees.
As for foreign transaction fees, consider opening a bank account that doesn't charge these fees if you travel abroad frequently. Otherwise, stick to using a credit card that doesn't have foreign transaction fees.
How To Spot Hidden Fees Charged by Your Credit Card Company
Credit card fees drive up the cost of using credit, especially if you don't pay your balance in full each month. Although most cards are explicit about whether or not there is an annual fee, other fees are not as transparent.
Hidden or unexpected credit card fees can include late payment, balance transfer, cash advance and foreign transaction fees. Be sure to read the terms and conditions before signing up for a new credit card so you know exactly what fees you could wind up paying.
How To Avoid These Fees
As with bank fees, credit card fees can be avoided for the most part. Pay at least your minimum payment on time to avoid late fees or sign up for a credit card that doesn't charge them.
Many cards offer 0% balance transfers as part of their sign-up offers, so be sure to transfer balances during the intro period to avoid having to pay a balance-transfer fee — typically 3% to 5% of the transfer amount.
It's generally not advisable to use your credit card to get cash, so you should avoid cash advances altogether. And as for foreign transaction fees, be sure to read the fine print before using your card abroad. Travel rewards cards typically don't charge foreign transaction fees, so opt for using a card that won't hit you with a 3% charge on every transaction.
Make Your Money Work for You
How To Spot Hidden Investment Fees
Major investment companies have made moves recently to reduce or eliminate fees as a way to attract investors. However, there are other hidden fees you should watch out for. They include management fees, sales charges, financial advice fees and account maintenance fees.
How To Avoid These Fees
Management fees — also known as your fund's expense ratio — is the annual fee that a mutual fund or exchange-traded fund charges for investment management and operating expenses. This is charged as a percentage of your assets. You might not be able to avoid management fees altogether, but it's worth shopping around to find funds with low expense ratios. For index funds, Consumer Reports recommends aiming for a fee of 0.2% or less, and for ETFs, aiming for a fee of 0.1% or less.
If you work with an online brokerage, you likely can avoid sales fees and account maintenance fees, but if you choose to work with a traditional broker, look for those with low fees. The same goes for financial advice fees. Look for a financial advisor who charges by the hour or a flat fee, rather than one that charges a percentage of your assets, Consumer Reports recommended.
How To Spot Hidden Utility Fees
As people are taking measures to become more energy-efficient in their homes, utility companies are jacking up fees to make up for the cost difference, Consumer Reports said. Utilities are one of the most common services Americans report paying hidden fees for. To give you an idea of how quickly they can add up, consider that a fee of just one-thousandth of a cent per kilowatt hour can drive up your annual utility bill by as much as $45 per year, according to ProPublica.
You should see any fees you are being charged stated on your bill.
How To Avoid These Fees
If you have the option to shop around for your gas or electricity provider, call the companies you can choose from to ask about costs and fees. In the event you don't have this option, the best course of action is to contact the public service commission in your state to ask that members reject any fee hikes proposed by your utility company, Consumer Reports said.
Make Your Money Work for You
How To Spot Hidden College Fees
With tuition, room and board averaging $30,500 per year, paying for college already puts a strain on many families. Fees for books and supplies, activities and technology add to the price tag. Adding to the burden this year are pandemic-related expenses some colleges are imposing on students.
In July, Merrimack College in North Andover, Massachusetts, announced it would charge students an annual $950 COVID-19 mitigation fee beginning with the fall 2020 semester. The fee will offset the cost of the school's COVID-19 testing program. This is in addition to mandatory health insurance. Students who don't provide evidence of insurance are automatically billed $3,508 for enrollment in the school's own health plan.
Students at the University of Michigan will pay $50 each term to offset testing and other services, plus a 1.9% increase in the University Health Service Fee.
Avoid letting these fees slip by unnoticed by checking statements carefully to identify new or increased charges. Call your school's bursar's office if you have questions about your bill.
How To Avoid These Fees
There's no way out of paying mandatory COVID-related fees. But families might be able to reduce overall healthcare costs by keeping students on a parent's health insurance policy instead of relying on the college's plan. COVID-19 testing might be reimbursable if a student is symptomatic. Check with your insurance company to find out if it covered if you are asymptomatic.
How To Spot Hidden Home Refinance Fees
Refinancing your home loan can be a great way to reduce your interest rates or pay for home improvements and other major expenses. But you'll want to think twice about refinancing if you have a conventional loan owned by Fannie Mae or Freddie Mac. Beginning Dec. 1, both enterprises will impose an "adverse market refinance fee" on refinance loans with original principal amounts of $125,000 or more.
So what does that mean for you? A 0.5% fee on your loan principal if your loan closes and is delivered to Fannie Mae or Freddie Mac on or after Dec. 1 effectively will increase your loan costs by $500 for each $100,000 you refinance.
Make Your Money Work for You
How To Avoid These Fees
Unfortunately, it's too late to get a refinance loan processed in time to beat the deadline. Once the adverse market refinance fee goes into effect on Dec. 1, you won't be able to avoid it unless the government repeals it.
That doesn't mean refinancing isn't still a good deal if your new rate is low enough to justify the cost. You might even offset the 0.5% hit by shopping around for a loan. A survey by Freddie Mac found that borrowers who requested just one extra rate quote saved an average of $1,500 over the life of their loan.
Protect Yourself From Hidden Fees
The best way to avoid hidden fees for any service or purchase is to recognize what those fees are. Take the time to review your bills and charges for various services and look at the breakdown of costs. Many of us just look at the bottom line and don't bother to read the fine print. By seeing exactly what you're being charged for, you can take action to avoid those fees in the future.
What To Do If You've Been Charged a Hidden Fee
There are various steps you can take to avoid being charged in the future, prevent others from being charged the hidden fees you have experienced and even get your fee refunded.
You can contact companies that charge unnecessary fees to voice a complaint, and take your business elsewhere if you can't resolve the issue. In the event you believe the fees were charged fraudulently or in error, contact the Better Business Bureau or your state's consumer protection agency.
If you find that you've been charged a hidden fee, take the appropriate actions — then be vigilant about finding ways to avoid paying these fees in the future.
More From GOBankingRates
Daria Uhlig contributed to the reporting of this article.