I Saved 20% Every Month by Moving 3,000 Miles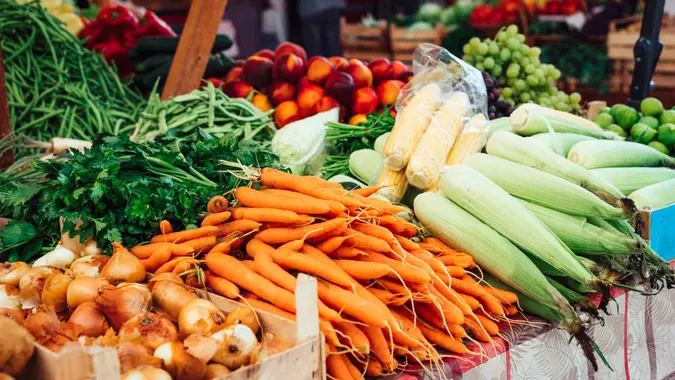 Nikada / Getty Images
Inflation has made it difficult for many Americans to save money. This means that any way you can save money is worth exploring. If you want to save a significant amount of money and give yourself a change of scenery, you may want to consider moving.
"We moved about seven years ago to Florida from California to save on expenses, and we saw an average 20% reduction in our expenditures," said Brenda Christensen, CEO of Stellar Public Relations.
Here are four main areas where moving helped Christensen and her family save money and improve their quality of life in the process.
Also see which states Americans are leaving to save money.
Cost of Living
"By relocating, we saved enough to buy a speed boat and vintage sports car for cash," Christensen said. "Everything went down: groceries, utilities, taxes — you name it."
Housing costs are often your most significant expense; so, if you can find a way to cut back on this, you can make a severe impact on your finances. If you find that you can save on your rent or mortgage by moving, you may want to start crunching the numbers.
Then there are the cost-of-living expenses that you have to think about, ranging from your grocery bill to what you spend on fuel to get to work. 
Make Your Money Work for You
Commute 
"I run my PR agency from home, so no commuting, but just prior to relocating, I had commuted in the Bay Area for approximately three hours per day," Christensen said.
If your job has gone remote or if you have the option to avoid an office space, you can use this opportunity to relocate.
By saving money on your commute, you can have additional funds to invest in other areas of your life. If your employer hasn't requested you to return to work, you can use this opportunity to see what other housing options exist out there. 
Groceries 
Christensen said, "Groceries are much less expensive and actually higher-quality produce here in Florida, with fresh produce stands featuring local grown fruits and vegetables."
If you're a fan of fresh fruit or if you find that food is too expensive where you live, you could move to a location that has better options. 
If you're considering moving, you could visit the destination in advance to do some comparison shopping on the basics. Your grocery bill doesn't have to remain high forever as you can look for a new home where this bill would be reduced. 
Taxes
Christensen said her tax situation changed for the better as well.
"No state tax in Florida, compared to very high taxation in California," she said. "I incorporated from California to Florida as well."
She has been able to save a significant amount by simply switching locations. Many people have moved to save on taxes since this is a major expense for many. 
Make Your Money Work for You
Moving to a different state can save a decent amount on your taxes. However, it's critical that you look up the state tax laws and consider speaking with a professional to ensure that it's worth the move. 
What To Consider Before Moving
Have you been thinking about moving to lower your expenses? Many people have benefitted financially by relocating and switching up their environment. There are a few factors that you should consider before making this decision. 
How much could you save on taxes? Have you looked into the tax situation where you plan on moving? This will impact how much money you're able to take home. 
Could you increase your income? Will the move lead to a higher income for you or will you save money on taxes? You want to ensure that your financial situation improves from this change. 
What are the living expenses like? You have to look at the prices of groceries and basics to ensure that the move is worth it. 
You don't want to relocate your life until you've looked into the numbers to see whether it's worth making the change. It makes sense to travel to the potential new location in advance so you can get a feel for the living expenses and the situation over there. 
More From GOBankingRates