Money Expert Jaspreet Singh: 5 Things You Must Do When Your Savings Hits $1,000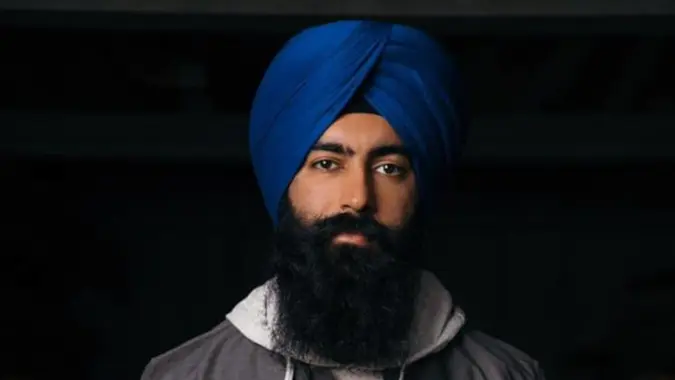 Jaspreet Singh / Jaspreet Singh
The typical American would struggle to manage even a modest emergency of just a few hundred dollars, so if you have $1,000 in the bank, you're already ahead of the pack. But what you do and don't do with that impressive stash of cash will determine whether it grows, stays the same, or disappears.
Attorney and personal finance celebrity Jaspreet Singh believes that $1,000 can serve as the seed for future wealth — but only if you take action to plant it, nurture it and grow it.
In an exclusive GOBankingRates Q&A, he said, "The biggest money mistake people make is not doing anything. Time is our most valuable asset. And wealth takes time to build. If you don't start, you will never see any of the success — while your time gets sucked away."
If you have $1,000 you're ahead of the curve, but don't waste time. Put that money to work with these five tips from Singh.
Want to vote for Jaspreet as your favorite money expert? Click here and go to his expert page.
Use It To Create a Passive Income Stream
Singh values passive income streams above all else because they earn you money 24 hours a day. He said on his Minority Mindset YouTube show, "Passive income is the holy grail when it comes to wealth building because you are now earning money while you sleep. This is what the wealthy spend all their time building."
You can earn income with your labor or your money — and now that you have $1,000, you have the luxury of putting a nice chunk of change to work. Singh recommends using it to buy passive income through dividend stocks, REITs, index funds, crowdfunded real estate, p2p lending and municipal bonds.
Make Your Money Work for You
Use It To Open a Semi-Passive Income Stream
While truly passive income can be elusive, your options expand if you're willing to put in a little bit of work consistently or a lot of work upfront.
Considering his own success, it's not surprising that Singh recommends launching a YouTube channel. While he concedes that consistently putting out quality content is indeed a lot of work, Singh said that when your channel catches on, "the videos that you produced six months ago and a year ago and two years ago and five years ago will continue to generate new revenue today."
Alternatively, he suggests using your $1,000 to launch an affiliate blog or build a brand as an online influencer for passive income.
Invest in Yourself
Investing the money you don't need right away is one of the keys to wealth-building. But Singh cautions that with only $1,000 to put in play, traditional vehicles like savings accounts, CDs or even the stock market will take far too long to generate the kind of returns that can change your life.
Singh says a better move is to use the money to invest in yourself through continuing education. He recommends taking courses in sellable skills like digital marketing, affiliate marketing, coding or design.
"Invest in knowledge so you have value that you can give to the world. If you have more value to provide, the world will pay you more money," he said to his Minority Mindset audience.
Make Your Money Work for You
Invest in Index Funds
If you have $1,000 upfront and can also make ongoing future contributions, Singh thinks there are fewer better places for your money than the stock market. The trick is to avoid trying to pick individual stocks, which is rarely a winning proposition over time.
Instead, he suggests reducing risk by spreading your money around by purchasing index funds. He said on his channel, "If you're not interested in spending a decent chunk of time studying companies, learning to invest and reading earnings statements, then you probably don't want to invest in individual companies because there's a whole lot more involved than just finding a hot stock to invest in. That's where index funds come in."
Eliminate Debt
Singh's final plan for your $1,000 is to pay down as much of your debt as possible. He told his viewers that the trick is to look at interest you don't pay as a return on an investment.
He said, "If you have a loan and you pay 4% per year on this loan — whether it's your car loan or your mortgage or your student loan — if you pay that loan off one year early, that's a guaranteed 4% return you just got on your money because that's 4% that you do not have to pay to your bank."
More From GOBankingRates