Millennials' Financial Habits May Surprise You — Here's How Much They Have Saved for Retirement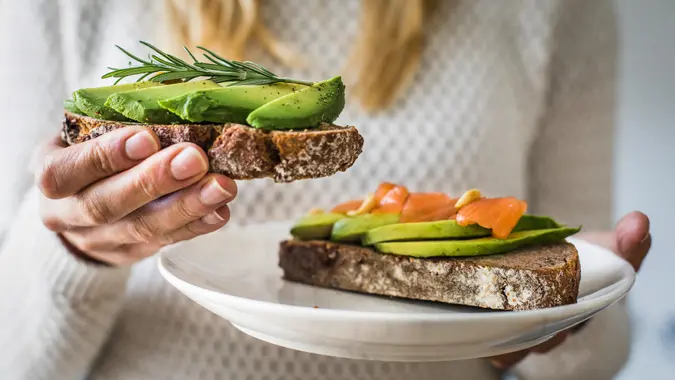 ©Shutterstock.com
Millennials get a bad rap for their financial habits — they've been accused of spending too much on avocado toast and not sufficiently saving for the future. But perhaps those judgments are unwarranted.
A survey of 1,000 millennials, ages 23 to 38, conducted by LendEDU found that most millennials are actively saving for retirement — and most have a pretty healthy amount saved.
Also See: Most Millennials Think They Will Be Wealthier Than Their Parents, Survey Finds
Over Half of Millennials Are Saving for Retirement
According to the survey, 58% of millennials are contributing to their retirement savings via an investment account such as a 401(k) or an individual retirement account. The likelihood that a millennial is contributing to a retirement account increases with income, with 34% of those making $49,999 or less contributing, 64% of those making $50,000 to $99,999 contributing and 77% of those making $100,000 or more contributing. The likelihood also increases with age — 41% of those ages 23 to 27 are contributing, as are 65% of those ages 33 to 38.
Plan Ahead: Here's What Social Security Will Look Like by the Time Millennials Retire
The Average Millennial Has $26,475 in Retirement Savings
Regardless of income, the average millennial has around $26,475 saved for retirement, with low-income earners having just slightly less saved, and high-income earners having just slightly more saved. What does have an effect on the amount saved for retirement is age: Young millennials ages 23 to 27 have an average of $7,796 saved. The middle bracket of millennials ages 28 to 32 averages $21,275 in savings. Older millennials, ages 33 to 38, have an average of nearly $40,000 saved.
Check Out: Yes, You Can Save $1M for Retirement With a $50K Salary — Here's How
Most Millennials Are Not Investing Outside of a Retirement Account
The survey also asked millennials if they are investing outside of a 401(k) or IRA, and found that only 30% are investing through a personal brokerage or investment account. High-income earners are much more likely to invest than low-income earners — only 15% of millennials earning $49,999 or less are investing in the market, but 48% of those earning $100,000 or more are.
Make Your Money Work for You
Personal Perspective: As a Millennial, I Was Terrified of the Stock Market — How I Overcame My Fears
Millennials Who Are Investing Favor Financial Stocks
Of those millennials who are investing in the market, those surveyed said that they are investing most heavily in financial stock, with 29% investing in this sector. The next most common sectors to invest in among millennials are technology and healthcare, with 18% and 11% of millennials investing in those sectors, respectively.
Keep reading to find out seven things millennials should erase from their budgets.
More on Millennials