Rachel Cruze: The Real Cost of Having a Baby and How You Can Keep Expenses Down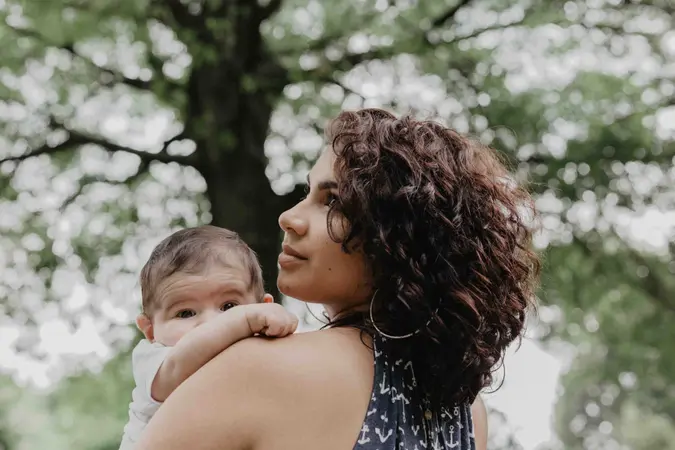 Bethany Beck / Unsplash
There's nothing like the joy of welcoming a baby into the family. However, for many prospective parents, financial concerns can become a cloud over this happy time. Rachel Cruze sheds light on the real cost of having a baby and shares valuable insights on how to manage and reduce these expenses.
Understanding the Real Costs
During an episode of The Rachel Cruze Show, the financial expert broke down some of the costs associated with having a baby. When a co-worker of Cruze's tried to get a straightforward answer about the cost of having a baby in the hospital, the results were vague at best. However, after reaching out to her social media followers and through her research, she discovered the following average costs:
Hospital Birth with Insurance: Approximately $2,854, including ultrasounds, checkup appointments, and postpartum care.
C-section: Roughly $26,280 or $3,214 with insurance.
Home Births: Generally cheaper than hospital birth, with an average cost of $4,650, covering a midwife's services and prenatal/postnatal care.
Birthing Centers: On average, around $8,390.
It's important to remember that these figures can vary significantly based on location, insurance policies, hospital stay duration, and unforeseen health complications.
Pre-Baby and Post-Baby Expenses
There are essential purchases to consider before the baby arrives. These include health supplements like prenatal vitamins, baby clothing, cribs, strollers, baby monitors, high chairs, and more. After your baby's arrival, recurrent costs kick in. These range from formula, wipes, pacifiers, and an ever-growing need for clothing. Diapers, as Cruze warns, run out surprisingly quickly.
Smart Savings Strategies
Having a baby is expensive, but there are ways to make sure your finances don't take a hit. Cruze offers advice for reducing expenses:
Opt for functional over fancy. A traditional changing table might be replaced by a regular dresser with a changing pad on top.
Choose durable over decorative. Invest in items you'll frequently use, like strollers or baby monitors. Cruze says she invested in a durable stroller that lasted her through three kids.
Develop a spending plan. Set aside money for upcoming baby expenses. This way, you won't have to dip into your emergency funds.
Make Your Money Work for You
Logistical Considerations
Beyond tangible items, there are logistical expenses to factor in. Will maternity or paternity leave be paid? Will there be additional childcare expenses if you return to work?
Planning Ahead
Cruze emphasizes the importance of budgeting. She recommends the EveryDollar budgeting app to track income and manage expenses. While she's a firm believer in paying off debt, she also stresses that life events, like having a baby, shouldn't be put on hold indefinitely. Budgeting helps strike that balance.
The Bottom Line
Having a baby is a significant financial commitment, but with informed decisions, the costs can be managed. Cruze's insights offer a practical approach to understanding and planning for the real cost of bringing a new life into the world. While financial readiness is essential, it's equally crucial not to let money become an impediment to starting a family if that's what you desire. Cruze encourages her viewers to take control of their money so they can create a life they love.
Editor's note: This article was produced via automated technology and then fine-tuned and verified for accuracy by a member of GOBankingRates' editorial team.
More From GOBankingRates