I Saved $200 a Month by Canceling Amazon Prime and My Costco Membership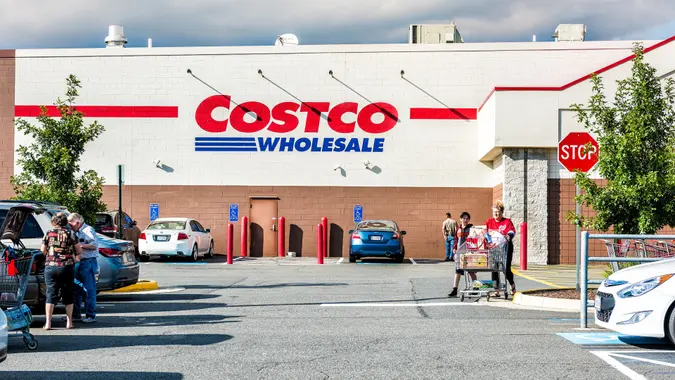 855684128 / iStock.com
With everyday expenses increasing, you may find yourself looking for ways to cut costs and save some money. While an Amazon Prime or Costco membership may not seem that expensive, the costs can quickly add up. With soaring inflation, you may have to make difficult decisions as you adjust your spending habits. 
We spoke to someone who saved around $200 a month by canceling their Amazon Prime and Costco membership. We will look at how much money you can save and if it's worth cutting your memberships. 
How Much Money Can You Save?
We spoke to a reader, who preferred not to be named, who estimated they save at least $200 per month by not making impulse purchases when scrolling Amazon Prime or visiting a Costco store. When you cut out your Prime and Costco memberships from your budget, you could quickly end up saving more than $250 in yearly expenses. While the top-tier Costco membership is $120 a year, a Prime membership can go for $139 per year.
However, it's important to mention that this is just the base rate for these memberships. When you cut out one or both of these subscriptions, you're also going to save money in other ways. That could lead to big monthly savings like the reader we spoke with.
The Impact of Cutting a Subscription
While you save money on your monthly fees, there are other benefits to consider when cutting out an expense from your budget. Here's the impact of cutting out Prime and Costco:
You have more free time to devote to a side hustle or other ventures by eliminating a streaming service.
Prime has upsells where you can easily spend more money on movies and programs you want to stream.
Your Costco membership can easily lead to overspending when you buy in bulk or make an impulse purchase.
Amazon Prime makes it tempting to do impulse shopping from the convenience of your home so you can end up with a cart full of stuff while lying in bed. 
Make Your Money Work for You
Cancelling a Subscription Plan
"I just felt like it wasn't worth it anymore," said the reader who decided to cut their Costco and Prime membership plans. They found themselves ordering items that they didn't really need from Amazon Prime due to the quick delivery and then buying too much in bulk when shopping at Costco. The combination of overspending at Costco and Amazon can easily cost you hundreds of dollars per month that you could be putting toward paying down debt or building up an emergency fund. 
Here are two takeaways from hearing the story about cutting out these memberships.
Short-Term Sacrifices Are Needed
It's worth mentioning that cutting out a subscription from your life doesn't have to be a permanent decision. This could be a short-term sacrifice you make as you deal with the rising costs of everything. Sometimes, money management will require you to delay gratification to have a better tomorrow. 
Making Space in Your Budget
With the cost of basic necessities increasing, it may be time to evaluate your subscriptions and your spending. We all have subscriptions that are set to auto-renew that we forget about. You may have wanted that subscription last year, but this year, it just doesn't fit your budget. 
This then leads us to an important question… 
Do You Have To Cancel a Subscription? 
One common issue with financial advice online is that it's often focused on eliminating expenses from your life, which could subsequently eliminate some joy. The goal is to fix your spending habits without taking all the enjoyment out of your life. 
This leads to two important questions surrounding the idea of cutting out a membership:
When should you consider canceling a subscription?
When does it make sense to keep a subscription? 
Make Your Money Work for You
Let's break both of these down. 
When Should You Cancel a Subscription?
If you find that you're struggling to make ends meet or if you're stressed about your finances, then you're going to want to cancel any membership that you can't afford at the moment. Since a Costco or Amazon Prime membership likely also leads to additional spending, you're going to want to re-evaluate this. There will also be times in your life when you have to make difficult decisions to get through a challenging time. 
When Does It Make Sense To Keep Your Subscription?
Keeping a subscription or membership will make sense when you get disproportionate joy from it or find that it helps you save money. If buying in bulk from Costco helps you save money on your monthly grocery bill, then this membership is more of an investment. If you use Amazon Prime for convenience since you have a busy schedule, then you will want to keep your membership. 
There's also no sense in cutting out a membership that brings you plenty of value compared to the price. If you spend quality time with your friends or family by watching Amazon Prime programming together, you may not want to eliminate this membership plan. You could find another subscription to cut out to save money. 
Closing Thoughts
With the cost of everything increasing, this could be the ideal time to review your finances to cut out any subscriptions that you don't feel are a necessity at this time. Since a Costco or Amazon Prime membership could easily lead to overspending, you could save hundreds of dollars monthly by cutting both out. However, your decision will depend on your personal situation. 
Make Your Money Work for You
More From GOBankingRates