Secret Tips to Live a Financially Secure Life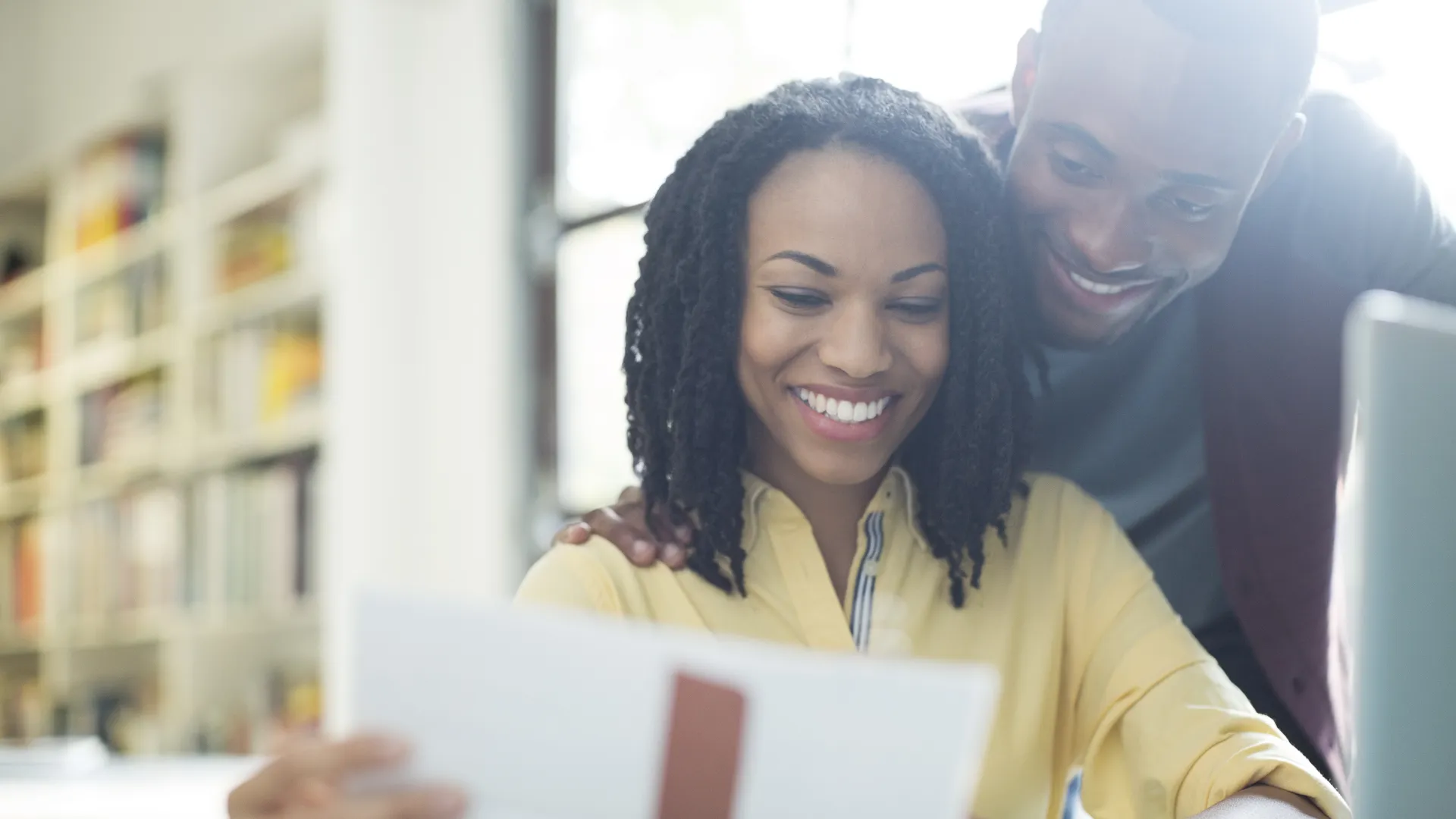 Are your finances making you feel insecure? You see others getting ahead, but you can't seem to figure out the secret to managing your money well. Or, perhaps you don't even understand basic money concepts.
You might feel alone in your financial insecurity. But, the truth is, many Americans aren't financially stable. A recent GOBankingRates' survey found that another recession would ruin two-thirds of Americans because they aren't financially prepared. However, you shouldn't let uncertainty get the best of you. Take these steps now to finally feel financially secure.
Make Your Money Work for You
Set Financial Goals
It's hard to achieve financial stability if you don't have financial goals. "I think we often feel out of control when we don't know what we're working for," said Douglas A. Boneparth, president of Bone Fide Wealth and co-author of "The Millennial Money Fix." Having goals can provide a level of comfort because you know what you want to achieve, he said.
To set your own financial goals, identify what is most important to you — whether it's saving for a down payment on a house, buying a new car, paying for your kids' college education or having enough money to retire comfortably. Pinpoint when you want to achieve those goals and how much they will cost you, Boneparth said.
Using those figures, you can calculate how much you need to set aside each month to reach your goals and adjust your timelines based on how much you can afford to save.
Create a Budget
To reach financial goals and achieve financial security, you have to be able to manage your cash flow, Boneparth said. That means you need to know how much money you have coming in and how much is going out each month. More importantly, you need to make sure that your spending aligns with your goals. You can do this by creating a budget — or a spending plan.
To track your spending, use budgeting apps or online tools such as Mint, Personal Capital or You Need a Budget. There are even checking accounts, such as PNC's Virtual Wallet, that make budgeting easier. The Virtual Wallet account shows you what you're spending money on, helps you see how much money you have available to spend based on the bills that are scheduled to be paid and lets you set money aside so it can grow.
Make Your Money Work for You
Live Below Your Means
You can't get ahead financially if you're spending more than you earn. That's why living below your means is a key to financial security.
"This is the foundation of everything that makes for a successful financial life — avoiding debt, building cash reserves, saving for goals and retirement," said Christine Haviaris, founder of TTR Wealth Partners.
If this isn't a habit you've developed already, it's not too late to change your ways, Haviaris said. And don't assume that you have to give up everything you enjoy to live below your means. You can still live a big life on a small budget.
Have an Emergency Fund
"Life happens and things will always pop up that catch you off guard," said Jamie A. Bosse, certified financial planner with KHC Wealth Management in Overland Park, Kansas. "If you don't have a cushion to handle these scenarios, you could go into debt or have to use funds that are allocated to other expenses, wrecking your spending or investment plan."
Bosse recommends saving enough in an emergency fund to cover three to six months' worth of expenses. To build your fund, set up automatic transfers to an interest-bearing savings account — ideally at a different bank than the one you regularly use.
"I prefer to use an online bank because it is out of sight, out of mind, and I don't see it with my everyday bank login," Bosse said. "This helps me leave it alone and let it build." Plus, online banks typically pay a better interest rate than brick-and-mortar banks.
Make Your Money Work for You
Have Cash to Cover Health Costs
Even if you have health insurance, you still will have to pay for some expenses, such as co-pays or insurance deductibles. These out-of-pocket costs can be quite hefty and hurt your financial security if you're not prepared.
To ensure you have cash to cover medical costs, take advantage of a flexible spending account or health savings account if your employer offers this benefit. You can have contributions to these accounts taken out of your paycheck before taxes, which lowers your taxable income — and you can withdraw the money tax-free for qualified medical expenses.
"If you start funding it early, you won't have to take away from savings to pay your hospital bills," said Brandon Hayes, a certified financial planner with oXYGen Financial in Atlanta.
Also See: 21 Hacks to Reduce Your Healthcare Costs This Year
Save 10%-15% of Pay Annually for Retirement
The most common financial fear among Americans is never being able to retire, a GOBankingRates' survey found. It's likely because many people aren't saving enough for retirement. Ideally, you should be setting aside 10 percent to 15 percent of your income annually into a 401k or similar retirement account, Hayes said.
That might seem like a big bite out of your paycheck, but you might be surprised how easy it is to live on less.
"Ideally, the earlier in life you can become accustomed to saving larger portions of your paycheck the better," Hayes said. "I believe Americans will accommodate their lifestyle to whatever amount is deposited into their bank account come payday." And you'll gain peace of mind knowing that when you retire, you won't have to struggle financially because you'll have enough saved.
Make Your Money Work for You
Stay Invested
When the stock market gyrates, it might make you feel insecure about your investments. But jumping out of the market to limit your losses, then trying to get back in at the right time is one of the biggest investing mistakes.
"Trying to outguess the market is folly," said Leon C. LaBrecque, CEO of LJPR Financial Advisors in Troy, Mich. "If you missed the 10 best days in the last 20 years, your return in the S&P 500 was cut to less than half."
Don't let market ups and downs force you to make investment decisions based on emotion. Instead, stay the course.
Maintain Good Credit
It's hard to be financially secure if you have bad credit. Not only can it affect your ability to borrow money and get good interest rates on loans, but it can also force you to pay higher insurance premiums, hurt your chances of renting an apartment and even affect your ability to get a job.
To keep tabs on your credit, request a free copy of your credit report every year from each of the three credit bureaus — Equifax, Experian and TransUnion — at AnnualCreditReport.com. Check your credit score by purchasing it from myFICO.com, or use a service like GOFreeCredit.com.
If you have bad credit, you may need to take several steps to improve your credit score.
"Pay your bills on time no matter what it takes, and pay off any delinquent debt post haste," said Neal Frankle, a certified financial planner and editor of Credit Pilgrim. Also, focus on paying down balances that are high to reduce your debt to 30 percent of your available credit, he said.
Related: Choose the Right Credit Card for You
Make Your Money Work for You
Keep Debt to a Minimum
Having too much debt can hurt your chances of achieving long-term financial security for several reasons. "When you get used to having debt, it becomes the normal practice in your family's balance sheet and eventually can be a big drag on your short- and long-term financial goals as balances build and interest accrues over time," said Hayes.
Paying off your debt can free up more money to improve your financial situation — and improve your emotional well-being. "We see people who carry minimal amounts of debt live their life with one less burden on their shoulders each day," Hayes said. "We've seen firsthand the positive emotional impact this can have on someone's life day in and day out."
Protect Your Home and Belongings
If you're trying to save money, skimping on homeowners or renters insurance can be a big mistake. In fact, your finances could take a big hit if you don't have enough coverage and disaster strikes.
If you rent a house or apartment, your possessions aren't covered by your landlord's insurance if they are destroyed or stolen, according to the Insurance Information Institute. Renters insurance will provide coverage for your belongings in the event of a fire, storm, theft or vandalism, and you can find affordable policies.
If you own a home, make sure you have enough coverage to rebuild your home, according to III. Be aware that flood and earthquake coverage isn't part of a standard policy, so you'll need to buy additional coverage if you live in an area prone to those disasters. III also recommends conducting a home inventory before purchasing a policy to make sure you have enough coverage to replace your belongings.
Make Your Money Work for You
Buy Enough Life Insurance
Life insurance might not seem necessary to improve your financial security, but it's key to providing financial security for your loved ones when you die. Unfortunately, most people are underinsured, said Edward Vargo founder of Burning River Advisory Group in Westlake, Ohio.
"They choose an amount, such as enough to pay off the house and the credit card debt, but fail to factor in all of the income the deceased spouse would have contributed to the family," he said.
Vargo recommends buying a term life insurance policy with a benefit that is big enough pay off all debts, replace 10 years of lost wages and create an emergency fund that can cover a year's worth of living expenses. If you have children who will go to college, factor in enough to cover their education costs.
Related: 8 Ways to Save on Life Insurance
Have a Plan to Replace Lost Income From a Disability
If a disability left you unable to work for a while or permanently, how would you replace your income? The majority of workers in the private sector don't have long-term disability insurance that would help replace lost income, according to the Social Security Administration.
"It amazes me that car insurance is required by law, but there is no law to protect your most valuable asset by far — your income," Hayes said.
Even if you're young and healthy, you need to be prepared for a disability. Why? Because a 20-year-old worker has a one-in-four chance of becoming disabled before reaching age 67, according to the Social Security Administration. Check with your employer to see if it offers low-cost group disability coverage. If not, work with an agent who specializes in disability insurance to find an individual plan. LifeHappens.org has an agent locator.
Check in on Your Finances
Taking all of these steps will help improve your financially security. However, if you want to make sure you stay on track, regularly check in on your finances.
"Every year on your half-birthday, have a financial meeting with yourself and your significant other," LaBrecque said. "Cover your insurances, check your budget, re-balance your portfolios, check your beneficiaries [and] review your estate plan."
If you're on track, celebrate your progress with a little cake and wine. If not, make the necessary tweaks to maintain your financial stability.
About the Author