Survey Finds 54% of Americans Hit Savings Goals in 2022 — Will They Surpass Average $5,011 in Coming Year?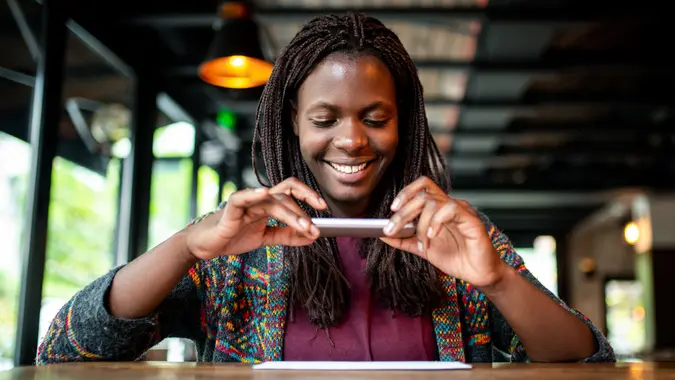 MStudioImages / iStock.com
When it comes to financial headwinds, 2022 was like a hurricane for most Americans, thanks to the combination of soaring inflation, a slumping stock market and interest rates that more than doubled in a year. Even so, U.S. consumers showed admirable resilience last year, with more than half hitting their savings goals, according to a new Wealth Watch survey from New York Life.
The survey of 4,410 adults, conducted in December and released this week, found that 54% of respondents met or exceeded their savings goals in 2022. Adults aimed to save an average of $5,437 during the year, while actually saving $5,011 on average. 
Entering 2023, inflation continues to be a top concern for roughly two-thirds of American adults. About half (51%) expect their living expenses to be higher in the first half of 2023 than they are now. Still, one-third report feeling hopeful about their finances. 
"Individuals and their families are adopting a protection mindset to enable financial resiliency, making thoughtful changes to financial strategies to withstand the current environment and when unexpected events occur," Suzanne Schmitt, head of Financial Wellness at New York Life, said in a press release.
The survey's other key findings include the following:
Among those with credit card debt, the average total debt owed by adults is $6,320.98, with Gen Xers and baby boomers owing slightly more than younger generations ($7,004.07 and $6,784.64, respectively). 

Adults with credit card debt report spending an average of $430 each month towards paying it off.  
62% of adults who are currently in debt have changed their strategy for managing their debts in the past year. The most common shift has been to pay more than the monthly minimum (29%).  

Among adults who have money invested in stocks or mutual funds, more than one-quarter (27%) plan to invest more money in 2023 than they did in 2022. Of these respondents, the average amount they plan to invest this year is $14,291.50 more than last year.
In terms of the current state of their finances entering 2023, 33% said they are hopeful, while 31% said they are stressful. Men are more likely to be hopeful than stressful.
Make Your Money Work for You
Whether or not Americans can save more money in 2023 than they did in 2022 is no sure thing. Many economists continue to warn of a looming recession, though, as GOBankingRates previously reported, some say it won't be as long or deep as previously feared.
Lauren Goodwin, an economist and portfolio strategist at New York Life Investments, said that the sources of resilience for consumers in 2022 — including a "meaningful buildup of savings" — are fading.
"Consumers running out of savings will be forced to cut spending or borrow at now-higher rates," Goodwin told GOBankingRates in an email. "Indeed, we already see credit card balances rising. A weaker consumer is likely to reduce companies' ability to continue passing on higher prices, contributing to margin compression over the course of the year.
More From GOBankingRates