Suze Orman: Set Up Automatic Deposits Into Your Savings Account To Help Set Up Your Emergency Fund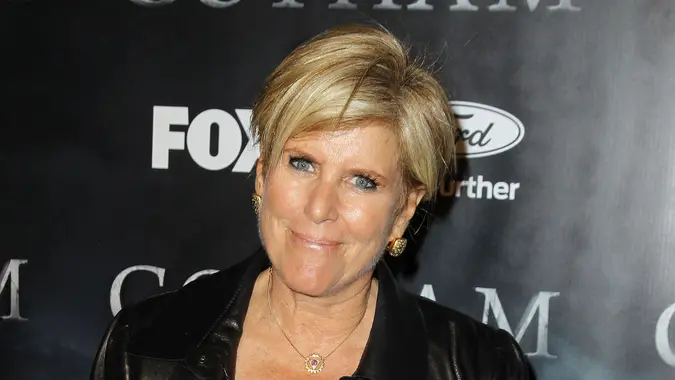 Amanda Schwab/Starpix/Shutterstock / Amanda Schwab/Starpix/Shutterstock
The one thing every person needs? An emergency fund. Financial expert Suze Orman recommends automating the process of building up your emergency savings to ensure you meet your savings goals.
"Make it automatic. By setting up automated deposits into your savings account you set yourself up for success to build your emergency fund. Automating saving is a crucial step to ensure you follow through on [y]our intentions," Orman wrote in a recent post on the X platform, formerly known as Twitter.
Orman recently told GOBankingRates that she believes many Americans are not prioritizing saving for emergencies because of all the options available, such as credit cards, payday loans and borrowing against retirement accounts, to cover unexpected expenses. Using these alternative options and not having an emergency fund can keep you in a cycle of debt and send you down the path to poverty, Orman said.
Most experts recommend at least three to six months of living expenses stashed away for emergencies, but Orman said in a blog post that you should have enough money set aside to cover 12 months of living expenses.
You can set up automatic deposits from your checking account into your emergency savings account. You can even open up a high-yield savings account to take advantage of the current interest rate environment. 
Higher interest rates are bad for homebuyers and those who use credit cards, but they're great for savers. Rates on high-yield savings accounts are currently 4% to 5%, which can help you build your emergency fund much more quickly. With a 5% rate, a $10,000 deposit adds up to $500 after a single year — not accounting for compound interest.
Make Your Money Work for You
More From GOBankingRates