Things You Can Get For Free in Every State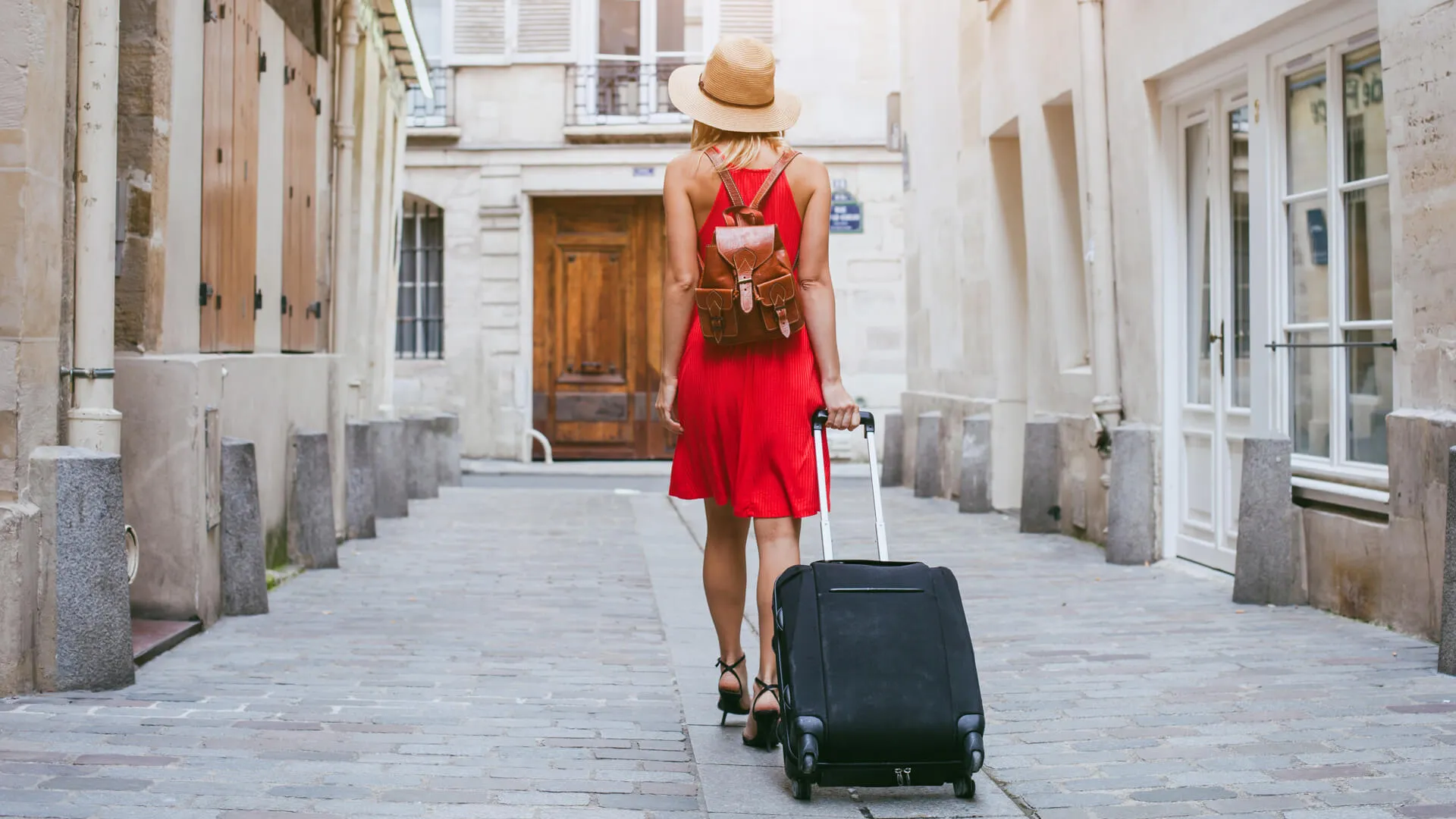 There's nothing better than finding something exciting to do without having to open your wallet. While those opportunities might seem few and far between, each state from coast to coast offers a number of unique experiences for families to immerse themselves in the culture. And there's something for everyone – from nature lovers to art enthusiasts to candy connoisseurs – that cost nothing, allow you to avoid frivolous spending and stick to your budget. While some are well-known tourist attractions, most of these activities inspire you to trek off the beaten path and learn something new — free of cost.
Planning a Trip? Watch Your Wallet: 
Find out what activities you can get for free in every state. And if they're not currently doable because of COVID-19, make a list so you know the first thing you're doing after the crisis is over.
Last updated: Aug. 16, 2021
Alabama: History Walk in the Civil Rights District
Walk through the history of the civil rights movement in Birmingham, Alabama, on your own self-guided tour. You can visit the famous Kelly Ingram Park, the location of many rallies, demonstrations and confrontations in the 1960s. And if you love The Temptations, pay homage to a founding member at Eddie Kendrick Memorial Park, which features a bronze sculpture of the singer.
Learn More: 
Alaska: Front-Row Seat to the Northern Lights
There aren't many places on Earth where you can experience the Northern Lights — but Alaska offers this natural light show in its own backyard. Winter is the best time to view the lights, with the long periods of darkness and frequency of clear nights providing the best opportunities for aurora displays.
Make Your Money Work for You
Arizona: Ghost Town
Fairbank, a railroad stop, became one of the largest cities in the west in the early 1880s with a population of 15,000. Back then, it had saloons and restaurants, a hotel and a telegraph station. Today, many of the buildings have been preserved, including the old schoolhouse. Fairbank is overseen by the Bureau of Land Management. Take a free, self-guided tour but don't remove any artifacts. That's illegal.
Driving Home Savings: 
Arkansas: Tickets to the Walmart Museum
If you've ever wondered how Walmart got its start, you can find out with a free, self-guided tour at the Walmart Museum in Bentonville, Arkansas. Sam Walton opened the very first Walmart in 1962, with 18 successful Walmart stores by the end of the decade. The museum takes you through the growth of the company, and it also lets visitors experience the history of Sam Walton's first retail venture in Bentonville — Walton's 5&10 — and The Spark Café Soda Fountain.
California: Exploration of Space at Griffith Observatory
At night, head out to the Griffith Observatory to look at the stars. Admission and access to the telescopes are completely free. Griffith Observatory offers monthly programs (some events currently are on hiatus because of COVID-19), such as the Sunset Walk & Talk event, where you can go on a free guided sunset hike led by a park ranger and museum guide. Learn about the history of Griffith Park, and point out constellations as they appear in the evening sky.
Colorado: Journey to Garden of the Gods
The Garden of the Gods Visitor and Nature Center in Colorado Springs is officially a world-class museum, and it offers hands-on interactive exhibits for the whole family to enjoy. Be sure to check out the spectacular views of the red-rock monoliths. Visitors can drive through the park or take a free guided nature walk led by a naturalist volunteer. Learn about how the red rocks were discovered in Colorado, as well as the discovery of an entirely new dinosaur species.
Make Your Money Work for You
Connecticut: Military History on Display
Fort Trumbull State Park played a role in the nation's defense beginning in the colonial era. The first Fort Trumbull was constructed to protect New London Harbor in Connecticut from an attack by the British. Through the years, it has supported the U.S. Army and Navy and also housed the first U.S. Coast Guard Academy. It's free to visit the park grounds and view the Thames River, though there is a charge for tours and to view exhibits.
Delaware: Brewery Tour
Take a free Quick Sip Tour of Dogfish Head Craft Brewery in Milton, Delaware — with four free samples to boot. Please remember to bring your ID and closed-toe shoes when you go.
Check Out: 
Florida: A Beach Vacation
Contrary to popular belief, there are plenty of things you can get for free in Florida. If you like seafood, you can dive for your own scallops in parts of the Big Bend area on Florida's west coast in the summer, provided you have a state recreational saltwater fishing license. Local restaurants will even prepare them for you. If you're not a fan of seafood, beachgoers can beat the heat at Sun Splash Park in Daytona Beach. It offers free admission and 600 feet of direct beachfront access.
Georgia: Martin Luther King Jr. National Historical Park
Visit the World Peace Rose Garden, planted in March 1992 at the Martin Luther King Jr. National Historic Site in Atlanta. The garden is designed to interpret Dr. King's ideal of peace displayed through 185 varieties of roses. The garden is located in the park across from the burial sites of Dr. King and Coretta Scott King. While the park buildings are temporarily closed, the park itself is open for self-guided tours.
Make Your Money Work for You
Hawaii: Stairway to Heaven
The Koko Crater Trail, also known as the Koko Head Stairs, is best experienced by hikers and those in tip-top shape. The trail in the Windward Coast section of Oahu runs straight up and takes climbers up more than 1,000 steps that actually are old railroad ties. it takes about an hour to hike the trail, and once you get to the top, your reward will be stunning views of the Diamond Head State Monument and the Hanauma Bay Nature Preserve.
Idaho: Encounters With Wildlife
Check out the Morrison Knudsen Nature Center in Boise, Idaho, for a unique outdoor experience. In this 4.5-acre area, you'll see a variety of the ecosystems of Idaho, from the high desert to the wetlands.
Illinois: Visit the Zoo
Lincoln Park Zoo is located in Chicago in the "shadow of skyscrapers" — and completely free. Feel transported as you explore tropical rainforests, the savanna and various habitats of your favorite wild animals. There's an array of daily activities at the zoo, where you can feed cows, learn about ape care and watch trainers feed the seals.
Learn More: 
Indiana: Candy-Making Tour
If you have a sweet tooth, Schimpff's Confectionery in Jeffersonville, Indiana, is the perfect place for a free tour. Visitors will get to see the Candy Kitchen, the Candy Museum and a free candy-making demonstration on antique equipment. The Candy Dipping Room is also always open for viewing. This mom-and-pop shop allows you to buy candy or a chocolate soda once the tour is over.
Make Your Money Work for You
Iowa: Giant Sculptures
The John and Mary Pappajohn Sculpture Park is 4.4 acre green space at the entry to downtown Des Moines, Iowa. It is dotted by more than two dozen unique sculptures and is part of the collection of the Des Moines Art Center. The sculpture park is open from sunrise to midnight.
Kansas: Visit One of the Eight Wonders of Kansas
Drivers can see Monument Rocks and Chalk Pyramids from highway US-83 in western Kansas — that is, if you know where to look. These 70-foot tall sedimentary rock formations were formed by sea bed erosion during the Cretaceous Period. While these rocks are on private land, they are open free to the public during the day.
Kentucky: Drink Bourbon
Kentucky is known for its bourbon — and tours at the Buffalo Trace Distillery in Frankfort, Kentucky, are on the house. The Trace Tour leads you through the rolling bourbon barrels and includes a tasting of the company's award-winning products.
Louisiana: Creole Nature Trail
The Creole Nature Trail All-American Road spans 180 miles. It looks different from how it looked on Aug. 26, 2020, the day Hurricane Laura struck the area and destroyed many manmade structures. Signs of nature, such as wildlife, remain and include alligators, 400 bird species and 26 miles of Gulf of Mexico beaches. Be sure to fill up the car before heading out on the trail, and take sunscreen and bug spray to have during stops.
Make Your Money Work for You
Maine: Weekly Fun Run
Meet up at 6:15 p.m. each Thursday to join the Old Port Pub Run. Runners — even walkers! — of all levels are invited. The run starts and ends at the Liquid Riot Bottling Co. in Portland, and there are options for runs of different lengths. The run is free, but you'll have to pay for adult refreshments afterward should you choose to take part.
Maryland: Walk on the Wild Side at the Salisbury Zoo
Free parking and free admission — what could be better? Located just a short drive from Ocean City, Maryland, the Salisbury Zoo is the perfect activity year-round. With more than 100 animals, visitors can spend an entire day exploring the park and habitats of their favorite animals.
Massachusetts: Hyannis Kennedy Legacy Trail
Joseph P. Kennedy and his wife, Rose, bought a summer home for their large brood in Hyannisport, Massachusetts, in 1928, and the Hyannis area was the backdrop for some of the most significant moments in the life of their second son, President John F. Kennedy. A walk along the 1.6-mile Kennedy Legacy Trail begins at the JFK Hyannis Museum on Main Street and takes you to locations that includes the Hyannis Armory, where John Kennedy delivered his speech accepting the presidential nomination. It ends at the waterfront Kennedy Memorial.
See: 
Michigan: Visit Pictured Rocks
Taking a trip to Pictured Rocks National Lakeshore in Munising, Michigan, is a nature lover's paradise. With sandstone cliffs, beaches, sand dunes, waterfalls and forests, there is something to explore in all four seasons. Take a hike, bring a picnic and remember to take plenty of pictures — the rocks are used to it.
Make Your Money Work for You
Minnesota: Learn Everything You Ever Wanted To Know About SPAM
Austin, Minnesota, is home to the SPAM Museum, which boasts a "whole new spin on 'cubism.'" If you're interested in the history of SPAM, or you just want to know what it's made of, there are free guided tours every hour. The SPAMbassadors, as they're called, can answer your questions.
Mississippi: Meet Kermit the Frog
Did you know the birthplace of Kermit the Frog is in Mississippi? You can visit Jim Henson's Delta Boyhood Exhibit on the bank of Deer Creek in Leland, Mississippi, where fans can celebrate the beloved green frog and learn more about the creator himself.
Missouri: Free Tuition at College of the Ozarks
Full-time students at the College of the Ozarks can graduate completely debt-free in Point Lookout, Missouri. This Christian college allows students to participate in an on-campus work program, as well as two 40-hour work weeks per school year. The college also offers a cost-of-education scholarship to full-time students to make up the difference in tuition. (Room and board, as well as books, are not included.)
Montana: Spiritual Awakening at the Garden of One Thousand Buddhas
The Garden of One Thousand Buddhas is a public botanical park and Buddhist center in Jocko Valley, Montana. The purpose of the garden is to bring about positivity and wisdom to all who visit, and free guided tours are offered April through October.
Nebraska: The Next Best Thing to Stonehenge
Car enthusiasts will love Carhenge, a free attraction in Alliance, Nebraska, You'll see great structures built from classic automobiles and car parts. Carhenge was painted gray to replicate Stonehenge and was built by Jim Reinders as a memorial to his father.
Nevada: Color the Sky With Hot Air Balloons
The Great Reno Balloon Race happens every September in Reno, Nevada. Over 100 balloons take flight each year, making it the world's largest free hot-air ballooning event. With an average of 120,000 spectators every year, this race is perfect for a free, post-Labor Day event. The 2021 race is the 40th annual and will take place Sept. 10-12.
Make Your Money Work for You
New Hampshire: Discover Ski History
The New England Ski Museum collects, preserves and exhibits examples relating to ski history. It has branches in Franconia Notch and North Conway, and commemorates the history of skiing from prehistoric times through the career of New Hampshire native Bode Miller, the winner of six Olympic medals.
Modern Money Etiquette: 
New Jersey: A 9/11 Memorial
The Empty Sky Memorial honors those New Jersey residents who lost their lives in the terrorist attacks on Sept. 11, 2001. There are 749 names individually placed on the stainless steel walls, which are the width of each side of the World Trade Center towers. This memorial also faces lower Manhattan, to paint a picture of where the towers once stood. Empty Sky Memorial is at Liberty State Park in Jersey City.
New Mexico: A Dip in a Hot Spring
If you fancy a dip in a hot spring, New Mexico has plenty to choose from. Spence Hot Spring can be reached by a five-mile hike; however, there are no signs showing visitors how to get there. If you're up for an adventure, though, trekking to the 95-degree pool for a soak could be a lot of fun. Fall and winter are the best times to visit.
New York: Ferry Ride and View of the Statue of Liberty
The Staten Island Ferry is always free. If you're getting on from the Manhattan side, sit on the right side of the boat for the best view of the Statue of Liberty. The ride is only 25 minutes each way, so it's the perfect opportunity to grab a great picture. For a leisurely ride, avoid the peak time for commuters.
Make Your Money Work for You
North Carolina: Explore the First Documented Gold Site in the US
The first documented gold site in the United States is located in Midland, North Carolina, at the Reed Gold Mine. You can take a free guided tour underground, but it costs a few dollars to try your luck panning for gold.
North Dakota: See Super-Sized Sites
You might be surprised to find these large metal sculptures as you drive down the Enchanted Highway from Gladstone to Regent, North Dakota. "Pheasants on the Prairie," "World's Largest Tin Family" and "Deer Crossing" are just a few of the wonderful spectacles you can see on the side of the road.
Ohio: Street Art Sightings
The Short North Arts District in Columbus, Ohio, is a popular destination for art lovers. Permanent murals adorn buildings throughout the district, which also has temporary mural exhibits.
Read: 
Oklahoma: Travel Down Route 66
Oklahoma is proud to call itself the "land of the ultimate road trip." With more than 400 miles of Route 66 in Oklahoma alone, road trippers can stop in various towns, diners, museums and other attractions along the way.
Oregon: Explore the Coastline
Drive all, or part, of the 363 miles along Highway 101 to view the picture-perfect vistas along the Pacific Coast Scenic Byway. You'll pass sand dunes and lighthouses, and at the end of the day, stop to take in the amazing sunsets while breathing in the sea air.
Pennsylvania: Famous Utz Factory Tour
Come get your snack on, and take a self-guided tour through the Utz Chip Trip Tour in Hanover, Pennsylvania. The facility built a special glass-enclosed observation gallery for guests to look down on the production process.
Make Your Money Work for You
Rhode Island: Experience Fire, Water and Beauty
WaterFire's 80-plus sparkling bonfires have dazzled over 10 million visitors in Providence, Rhode Island. This sculpture was installed on the rivers in downtown Providence as a powerful art statement, and visitors can stroll through Waterplace Park and enjoy the magic.
South Carolina: Visit the Only Tea Garden in North America
As the only tea garden in North America, tea lovers can marvel at the thousands of tea bushes at Charleston Tea Garden. An educational tour of the tea factory is also available for guests, where you can see the entire tea production process.
South Dakota: See Mount Rushmore
There is no entrance fee for Mount Rushmore National Memorial. However, you will have to pay a fee to park. See the faces of George Washington, Thomas Jefferson, Theodore Roosevelt and Abraham Lincoln carved into the majestic Black Hills of South Dakota.
Tennessee: Concerts in Nashville
Nashville is home to the best country music in the nation. Named the Music City, there are plenty of opportunities to scope out free concerts. Head on down to Honky Tonk Highway, located on lower Broadway, where venues blast free music out onto the street for everyone to enjoy.
Texas: Remember the Alamo
The Alamo Church and grounds are always free to visitors, and there are plenty of daily activities to choose from. The rectangular church with the peak in the center, the symbol of the Alamo, began as a Spanish mission church in 1755 and later was key in the Battle of the Alamo in 1836.
Make Your Money Work for You
Utah: Relive the Olympics
Salt Lake City hosted the 2002 Winter Olympics. Utah Olympic Park in Park City is still thriving 19 years later, and many athletes train for winter-sport activities at the facility. There is free admission to the park and two museums, but guests will have to purchase tickets if they want to bobsled, tube or take the zip line.
Vermont: Maple Syrup Samples
You can't leave Vermont without trying some authentic maple syrup. There are plenty of maple farms to choose from that offer unique samplings. Bragg Farm hosts free daily sugarhouse tours, as well as a syrup tasting, at its location in East Montpelier. Sugarbush Farm in Woodstock offers free samples of maple syrup and Vermont cheeses.
Virginia: Virginia Creeper Trail Adventure
This 34.3-mile trail used to be a railroad track deep into the mountains of southwestern Virginia. Now, it hosts year-round nature lovers along its path. Hikers, bikers and horseback riders can stop and enjoy various recreational activities along the way, including the former train station, a playground and waterfall viewing areas.
Washington: Seattle Art Walks
The very first art walk in the nation took place in Seattle. Now, there are many neighborhoods in the community that offer monthly art walks that feature local artists and businesses. This experience offers a free and easy way to enjoy the expansive art and culture of the Emerald City.
West Virginia: Soak in George Washington's Bathtub
Well, it's not a modern bathtub by any means. The only outdoor monument to presidential bathing is located in Berkeley Springs State Park, West Virginia. Its bubbling, warm water was known for its healing powers, and George Washington visited on several occasions to see what the hype was all about.
Make Your Money Work for You
Wisconsin: A Piece of Europe in Madison
The state Capitol building anchors Madison, Wisconsin, but it has a decidedly European influence. Opened in 1917 to replace the previous statehouse, which was ravaged by fire, it is the only Capitol built on an isthmus, connecting Lake Mendota and Lake Monona. Inside the building are 43 varieties of stone from around the world, French walnut furniture and Italian and French marble, and the architecture borrows from Doge's Palace in Venice. Free tours are offered daily, except on major holidays.
Wyoming: Escape to Medicine Mountain
Hike up Medicine Mountain to see the historic Medicine Wheel. This sacred Native American archaeological site features 28 rock "spokes" that form a circular pattern of stones. Researchers and politicians designated it a National Historic Landmark in 1970, and it was the very first medicine wheel to be mentioned in popular literature. It is located in the Bighorn National Forest in Big Horn County in north-central Wyoming.
More From GOBankingRates
Jami Farkas contributed to the reporting for this article.
Photo Disclaimer: Please note photos are for representational purposes only.